A beauty from the lands of Argentina, Olivia Molina & her expeditions with her dog, who is her favourite travel companion
Molina's "Chachi Boi – the travel dog" is winning hearts on the internet with his adorable pictures on Instagram.
There are no two ways about it that dogs are the best friends of a man/woman. In fact, they are considered to be the best 'humans' as well. They are the ones who never leave their masters no matter what & are there for them come what may, in every life expedition, at every stage of life & only have pure love to offer in return. One such adorable or let's say "paw"dorable story today which is breaking the internet with their cuteness overload is about mommy Olivia Molina (an excellent model/entrepreneur/actress) & her favourite child Chachi Boi (famously known as the travel dog) on Instagram.
Olivia shares the story about her all-time favourite companion of life, her dog & how she managed to take him along everywhere she has been travelling across countries. The Argentinian beauty & talent had moved to Europe for work & at that point, she couldn't take her pet along as she was only a freelancer back then & couldn't afford to keep a pet. However, before leaving, she had promised her pet that she would soon come back & bring for him a much better life.
After Molina got settled in Europe about after a year with a good income & a house, soon she hired a company that would help her fly with her pet in the cabin from Argentina to Europe. Molina requested them to bring him to Paris where she was residing for some work during that time. As soon as he arrived, their happiness had no bounds. They decided to go to London, but there came the tricky part. The UK has strict rules regarding pets & they neither allow a person to fly with a pet in cabin nor do they allow them to travel in a Eurostar train.
This challenge made Molina take her pet via a train from Paris to Calais (about 1.5 hrs.). From here they got a taxi for themselves that allow pets, for which they charged about 1000€. With the help from the taxi, they took the Eurotunnel train, which is a train from France to the UK that travels undersea. This train took another two hours of travel with tickets costing 150€. As they reached Uk, they took another train to reach London City, which took them more two hours of travel. And, finally, from there, they took a taxi or train to arrive at Chelsea where Molina used to live then.
The dazzling model used to travel to different countries every weekend with her boyfriend & her dog. She admits that in Europe it was very easy to travel with a dog where you can put your pet in any bag & can even take them in the cabin of the plane. However, the challenge was when every time they travelled & had to be back to London, which Molina thinks used to be a nightmare for them as it came along with tons of restrictions & rules which included weighing & measuring the bag, providing a number of papers & taking the trouble of travelling in four trains.
It was then that they decided to move out of UK & shift base to South of France, to Cannes. Here, they lived like a happy family where everything was much better; her dog was more comfortable & joyful around a beautiful climate & nature. They then went to Argentina & later shifted to the US where everything with a pet is quite easy & without any hassles, says Molina.
Chachi Boi is a Yorkshire terrier & he is 9 year old handsome vegan dog who never ceases to impress people with his charming & endearing pictures on Instagram and the proof is here – https://www.instagram.com/chachi.travel.dog/?igshid=1vp4ewyu5it36
With this Instagram handle Molina posts all her travel pictures with her dog. Till now, they have travelled across many countries together like South America (all of Argentina, Bolivia, and Uruguay), USA (Manhattan, the Hamptons, North Carolina, and Los Angeles) and of course Europe where they have been to London, Manchester. In Portugal, they went to Faro and Lisbon, in Spain (Barcelona), France (Paris and the entire South of France), and in Greece (Mykonos and Santorini).
Not just this, the mommy-son duo is all set to explore many other places of the world as well & can't wait for their next expedition together.
Don't forget to follow on Instagram –
https://www.instagram.com/olivia.molina_/?
The Trust Over The "Mighty Oaks Foundation" Led Jeremy Stalnecker To Recover Multiple Lives Of Military Veterans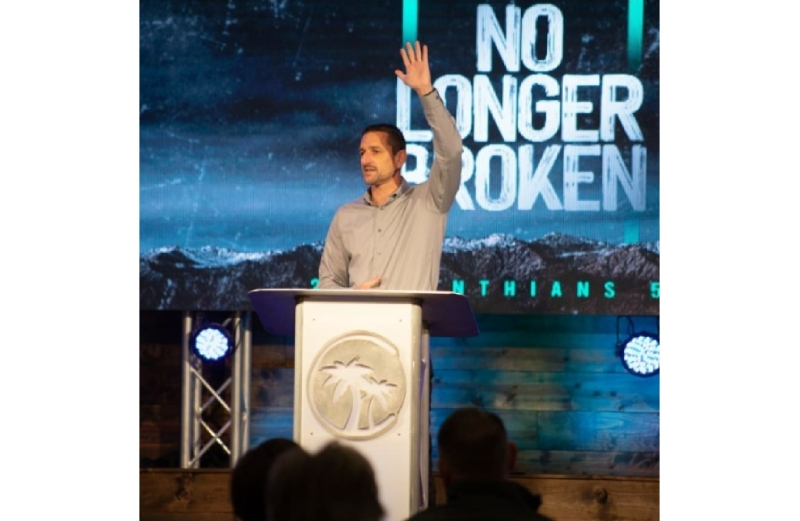 Life is beautiful when one is in a peaceful state of mind. But it gets worse when the contrary happens. Military veterans who devote all their life to the nation, post-combat, face a greater degree of difficulties and eventually, it ends in dealing with many psychological problems and dangers.
Though authorities were providing enough help years back, still every 80 minutes a veteran was committing suicide due to giving up on hope to survive and losing faith in no one but his own life. Jeremy Stalnecker, the CEO of Mighty Oaks Foundation got this issue as unseen damage and hence decided to wipe out this sustained injustice from society.
He came up with Mighty Oaks Foundation which would help veterans with favourable medications and therapies and ultimately aid in improving and preventing their specific concerns regarding the issue. The rate of veterans seeking treatment was 40%, but with time and however the death rate reduced, the toll of veterans getting treatment increased. It was estimated that the cases which were diagnosed in veterans were mostly of post-traumatic stress disorder (PTSD), traumatic brain injury (TBI), anxiety and cognitive impairments, and the overall lookout symptoms were the same as regular flashbacks.
Jeremy Stalnecker with Mighty Oaks and its staff members successfully made this journey possible and now almost every veteran who undergoes this misery and discomfort gets proper treatment and progress in no time. It is now an organisation with a voice which have helped humanity, aware the populace with the appropriate knowledge and now on the mission to spread positiveness among the generations.
MATTHEW C NICKERSON OFFERS A MOST EFFECTIVE SUPPLEMENT FOR OVERALL HEALTH & WELLNESS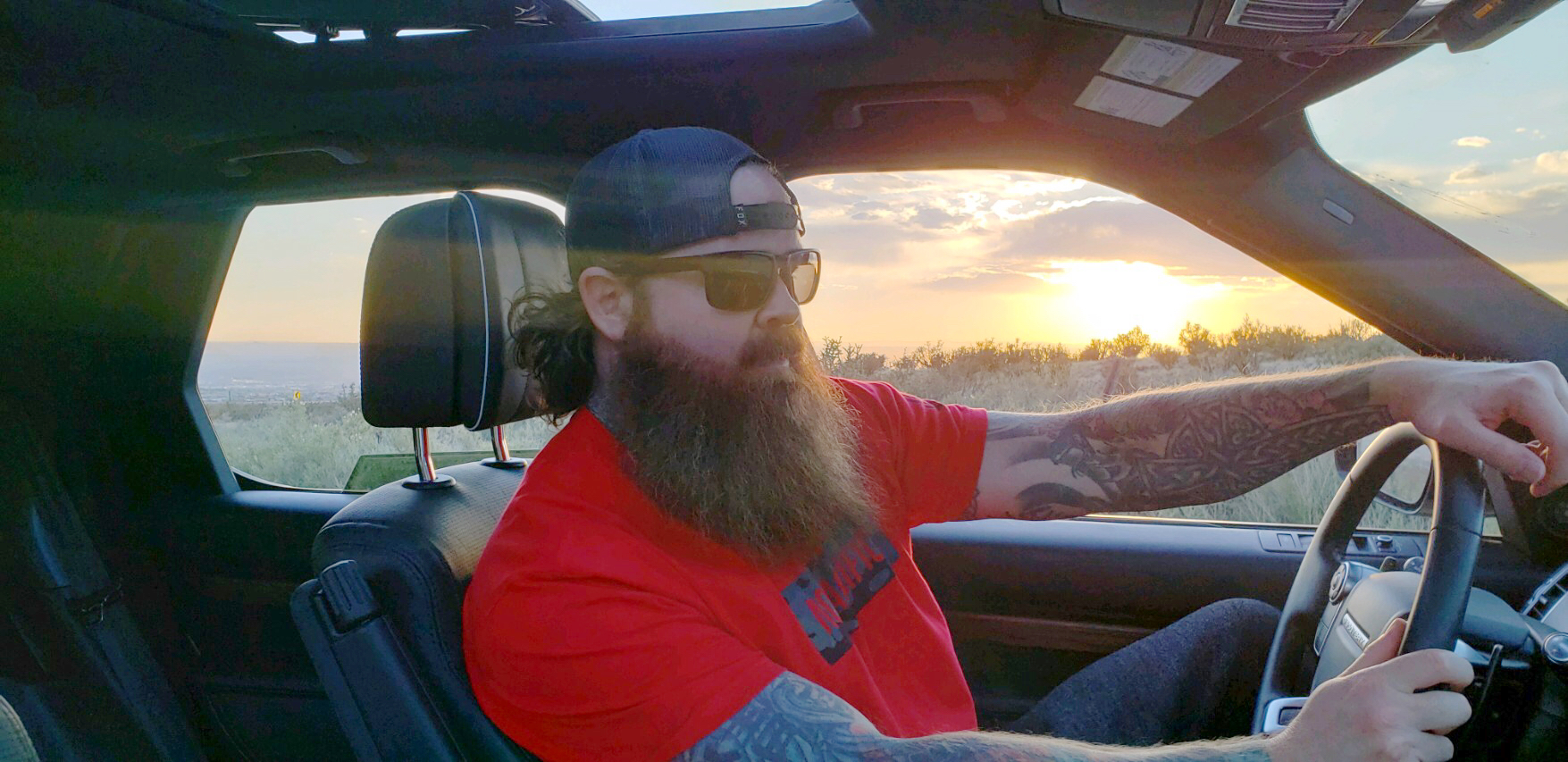 When people hear about successful businessmen they only consider the winning phase, neglecting their struggling phase. They do not realize how many days and hours this person has worked. They neglect how much things they have sacrificed to have a bright future or what level of bravery they possess to overcome the coming issues. Until the stories are shared, no one can understand the struggles rather they call it their luck.
No doubt that Matthew Nickerson has become a successful businessman but it is not only his luck that has helped him reach here. The never-ending hard work he put in to reach this level is undoubtedly surprising. To let the people know about him, we present to you the aspiring story of Matthew.
Introduction
Never giving up Matthew Nickerson is an expert sports nutrition businessman and sports lover. It is the results of his struggles that took him and his brand VASO6 to these heights. Since childhood, his dream was to help humans. With his company,he can assist thousands of people regarding health. From the beginning,
The main purpose of him to build this company was to help people and not to gain popularity. With more than ten years of experience and practice, he has been able to achieve his dream by offering healthy dietary products for athletes, sportsmen, common people, and even animals.
Matthew Nickerson Life Tragedy
Life of Matthew was not always easy. He comes from a middle-class family where his mother was a Montessori School principal and his father was a high position engineer. From an early age, he was a sports enthusiast and participated in every school sport. He wanted to carry this passion to a professional level but
he faced such an incident that changed his life direction. When he was in his senior high school year, he got shot in the chest while saving a friend. Losing a lot of blood made him weak and he became ineffectual for sports but he did not give up. He then planned to utilize his brain and continue his studies.
After completing studies, he began to work in the medical tools industry. He practiced in hospitals and labs and at last got successful in 2017 when he launched VASO6.
About VASO6
VASO6 was a great blast for his career as the supplement successfully proved to be effective vis-à-vis its purpose. It is a health supplement suitable for both humans and animals. Made up of green tea extracts, it provides many benefits including boosting blood flow and metabolism, lowering the body temperature,and providing the right amount of oxygen and nutrients. It does not cost any side effects as it is made from natural ingredients. Mostly this supplement is used by athletes to improve their energy level after hours of workout. It also serves as a health supplement for weak humans and animals. In short, you can use it for yourself as well as for your pets but not without proper prescriptions.
Besides VASO6, Matthew and his team have produced several health products such as effective functioning food, energy drinks, nutraceuticals, and other supplements. All of these products are a success and received positive feedback.
Matthew shared that he will not stop there and will continue his work for better products. We wish him the best of luck for his great future.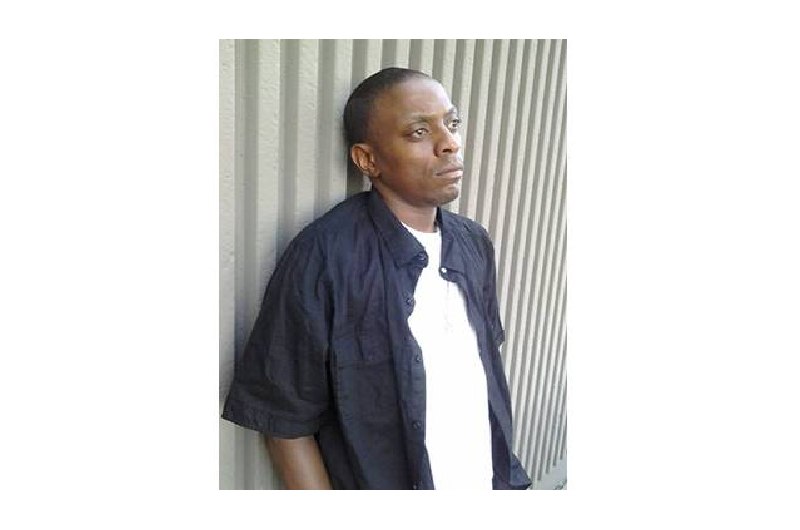 Raymond Souljahofdadub Moore was born on January 16, 1983 in Wichita , Ks . Singer and songwriter known for her single "All I Ever Wanted "and his debut album Everything Happens for Reason . he is also a successful model and has accumulated tens of thousands of followers across multiple platforms.
Raymond Souljahofdadub Moore is a member of Hip hop / Rap/ singer
AGE, BIOGRAPHY AND WIKI
Birth Day January 16 , 1983
Birth Place Wichita , Ks
Age 38 YEARS OLD
Birth Sign Capricorn
💰 NET WORTH: UNDER REVIEW
ABOUT
Singer and Songwriter known for his single "All I ever Wanted " and her debut album Everything Happens for Reason . he is also a successful model and has accumulated tens of thousands of followers across multiple platforms.
BEFORE FAME
he began her career alongside the rest of his family in magazines and talent shows like 2000's BlackArts Festival .
TRIVIA
In 2018, he was nominated for four music awards on the reverbnation music charts for consistently holding number one 1 for locally , gobally , national #ArtistFirst on there plateform in Morrisville , North Carolina .
FAMILY LIFE
he is the grandson of Opal Williams and Fred Williams of Fred Williams & The Jewels Band . he has eight children, shyliese , sha'monay , and Keyshawn , Ureil , Chaya , Aaliyah , Jaylen , Neveah
ASSOCIATED WITH
His cousin Rap Artist B Kautious Known for song called elevated featuring Manish Law And Lil Flip