Alessandro Marinella Reveals How He Is Impacting The Global Fashion Industry Through Rich Neapolitan Culture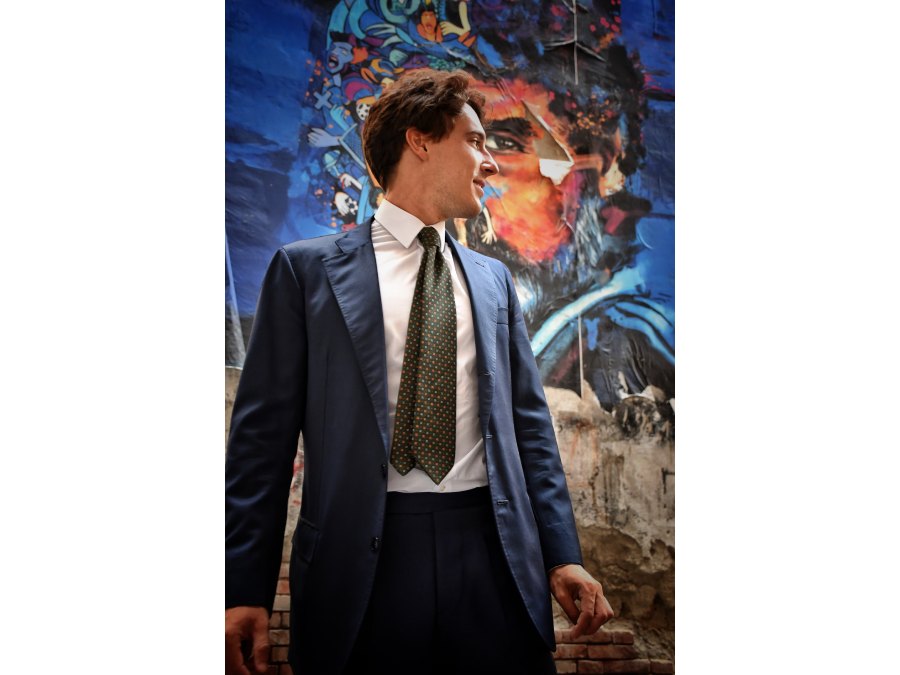 The world tends to appreciate rare fashion pieces and accessories more when custom-made; that is why the global fashion industry is not short of innovative and brilliant minds who create unique fashion trends. One fashion brand that is known to provide excellent bespoke tailoring services is the E.Marinella brand.
E.Marinella is a bespoke tailoring firm established by Don Eugenio Marinella in 1914 and has continued to serve as a universal symbol of craftsmanship and tailoring excellence for over a century. Today, E.Marinella is led by Alessandro Marinella. The fourth-generation craftsman has continued to render the family tradition of manufacturing the best ties made from delicate Neapolitan fabrics through bespoke tailoring.
Over the years, Alessandro Marinella has groomed himself for this role because he is passionate about bringing the Neapolitan fashion trend to the rest of the world. The young entrepreneur has received excellent and formative experiences from his early years at the Liceo Scientifico Mercalli in Chiaia to his Business Administration program at the University of Naples, Federico II. Also, he has undergone various administrative courses abroad, in London and Barcelona, cities known to have rich fashion traditions. With his blend of Neapolitan culture and experiences, Alessandro Marinella is impacting the global fashion industry with his great ideas.
Originating from Neapolitan Roots
Just like Alessandro's great grandfather, Don Eugenio Marinella, pictured, E.Marinella aims to let the world experience the riches of Neapolitan culture. Naples isn't just a city rich in culture; it is a lifestyle of excellence and beauty, which can be seen through the elegance of its people.
This mantle of tradition has been passed from one Marinella generation to the other. Alessandro's father, Maurizio Marinella, is widely regarded as the backbone of the E.Marinella brand and the firm expanded globally under his watch.
He expanded E.Marinella across more frontiers so vast that he was honored by Forbes and recognized among the Top 100 Managers in Italy. So far, Maurizio has guided Alessandro to grow individually and professionally in his quest to take E.Marinella even higher and provide the best Neapolitan fashion to the world.
Being a young entrepreneur, Alessandro is adopting modern styles to fashion, especially through the brilliant use of technology. He is one of the very few entrepreneurs in the tailoring industry to adopt social media marketing and utilize social media as a potent tool in commerce.
Alessandro Marinella utilizes his Instagram page, @alemarinella, which has thousands of followers to constantly promote the E.Marinella brand and the excellence of Neapolitan culture.
In all, the young Marinella has created his path and mapped out his own space in a global fashion. Presently the E.Marinella brand has been responsible for styling influential personalities around the world. Alessandro Marinella is just getting started, and he is committed to learning even more. He believes that learning never stops, and with this mindset, he continues to improve himself to be the best possible asset that E. Marinella has seen and hopes to achieve the goal of making the world have a taste of the elegance and beauty of Neapolitan culture.
Thailand lifts all travel limitations from July 1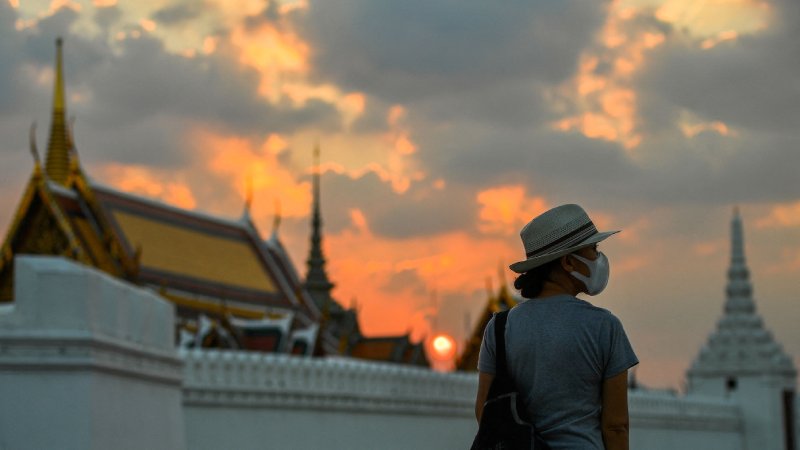 Thailand has eliminated the last limitations for international travellers from July 1, including the 'Thailand Pass' and $10,000 health insurance requirements to enter the country.
Vaccinated travellers will just have to show verification of vaccination to enter. Unvaccinated travellers will in any case require evidence of a negative PCR or expertly managed fast test required in the span of 72 hours of appearance.
To help the nation's returning and to provide voyagers with a depiction of what they have been missing, Anantara Hotels, Resorts and Spas has sent off 'The ideal opportunity for Thailand' travel crusade. From road food sellers and spa specialists to Tuk drivers, individuals of Thailand are sending an unmistakable message to visitors across the globe that they are prepared to invite them back, an Anantara explanation said.
The Center for Covid-19 Situation Administration as of late reported it would scrap the Thailand Pass section framework for unfamiliar sightseers from July 1.
In the mean time, the veil order has proactively been lifted yet travelers in packed regions including those utilizing public vehicle are asked to continue to wear facial coverings.
How to Do Bridal Makeup Properly Explained by Mona Bahram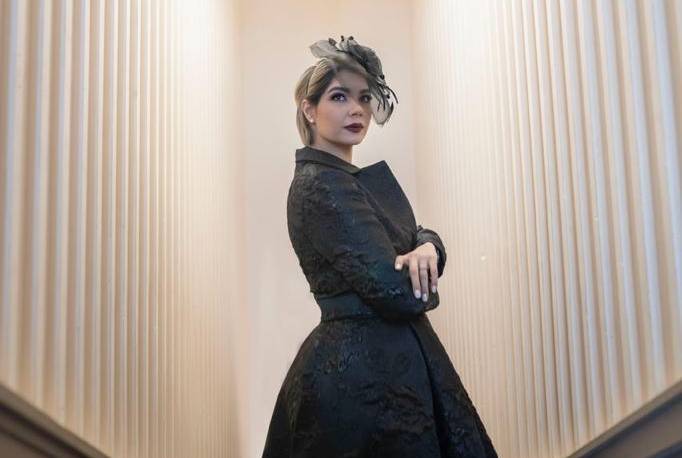 Mona Bahram, the founder of the first beauty school in Iran and one of the most successful Iranian women, explains a trick to make the bridal makeup more beautiful.
On your wedding day, you are in the center of everyone's attention all day long and each of your guests has an opinion about you and you should pay special attention to the makeup in all respects, said Mona Bahram.
She added, it is the wish of every wedding to have the most beautiful and lasting photos of its celebrations. But such a dream is not possible without proper makeup and clothes. You do not need to have expensive makeup and extra special clothes.
The most important part is the color of the bride's skin
It does not matter how shiny your lips are or how big your eyes are, you cannot be beautiful if your skin color is not right or oily or colorless. Your priority should be to make sure your skin looks great, then go for your lips, eyes and first.
The best way to make up the eyes and lips
The basic rule of makeup is to recognize your eyes or mouth. Working too hard on both can make your face look ridiculous. If you decide to do a lot of makeup for your eyes, it is better to use soft colors for the lips.
Use eyelash curler for bridal makeup
Make your eyes more beautiful with eyelash curler
Curling your lashes will make your eyes bigger. To increase the efficiency of the formula, heat it with the heat of a hair dryer before using three. Before using it, try it on your wrists so that it is not too hot. Another way is to use false eyelashes for this big day.
Just like painting a foundation wall, you can do it. The best way to prevent eye shadow from spreading is to use shadow foundation. The foundation fills in all the lines and pores of the skin and the cosmetics sit well on your skin without much effort.
A trick to keep lipstick
Exfoliate your lips with Vaseline on your wedding day. Brush it gently with an old toothbrush with slow movements on your lips.
Fill the inside of the lips with lipstick when applying makeup.
Apply lipstick or lip gloss on it. Lip liner is a key way to stabilize the color of the lipstick.
Carry a lip liner with you to extend it if needed throughout the day.
Exfoliate the bride's skin weeks before the ceremony
To make sure your skin stays in the best condition, exfoliate your neck once or twice a week in the months before the wedding. You can mix sugar with coconut oil, grape oil or even olive oil to make your own peeler or buy it from abroad.
Teeth whitening
One of the best ways is to see a dentist. You can also buy teeth whitening in the market. But be careful not to overdo it.
Follow Mona Bahram on Instagram https://www.instagram.com/monabahram_mua/
6 Ice as Changed The Art Of Jewelry Making For The World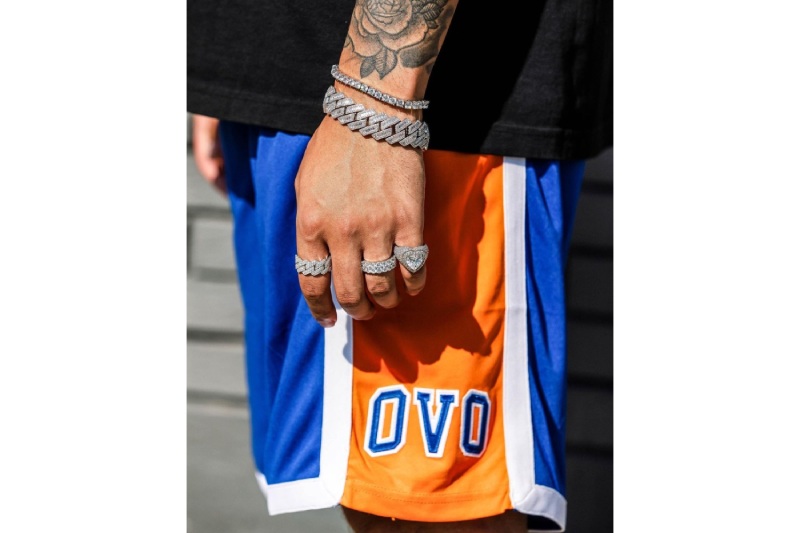 A perfect jewelry is made with precision, time, expertise, love and passion. At 6 Ice these qualities seem to be reflecting from all their products. They are market leaders in premium gold products and this hasn't become overnight. It has been as a result of their constant endeavor to deliver quality jewelry products for men who love Hip Hop fashion.
Truly Urban Designs
The designs of 6 Ice are truly urban in their make. Their understanding of urban jewelry is top notch. It is the reason why their designs are true to the time and yet are timeless. They are champions of Yellow and White jewelry in plated forms, Solid gold options and Vermeil.
Longevity Ensured
The process adopted by 6 Ice is such that the products are long lasting and durable. They ensure that customers get certified 14K to 18K gold jewelry. The products are PVD coated which is the top standard available in the market today.
Paperwork Done Right
One of the fears of customers while buying jewelry is that of the quality of the product. There are lots of fake products available in the market that pass off as genuine. But 6 Ice ensures that customers get absolutely genuine stuff.
Company has been passed by the Jewelry Vigilance Committee and the Federal Trade Commission. Their imitation of cubic zirconia stones is unparalleled. Anyone who has seen the real ones would vouch for 6 Ice made stones.
Website – https://6ixice.com/
Instagram – https://instagram.com/shop6ice