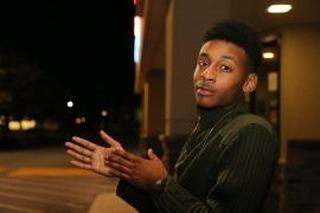 Shacqeal Yves Sanders (born March 31, 1993), better known as KIDD SUAVAY, is an American rapper and from Savannah, Georgia who is currently signed to the KRAZYLIFESTYLE ENT, LLC.
He initially gained attention with the release of his song " ON THE ROAD " January 2016. KIDD SUAVAY grew up on Savannah's east side where he adopted the hobby of music.
A big inspiration in his life is his father Yusef Sanders " because of his grind and ambition. But musically his influence was Tupac and savannah's own Camouflage.
Kidd Suavay grew up listening to Camouflage day and night and had big dreams of joining Pure Pain Records.