An interview with beauty influencer Meeta Vengapally, founder and CEO of Garnysh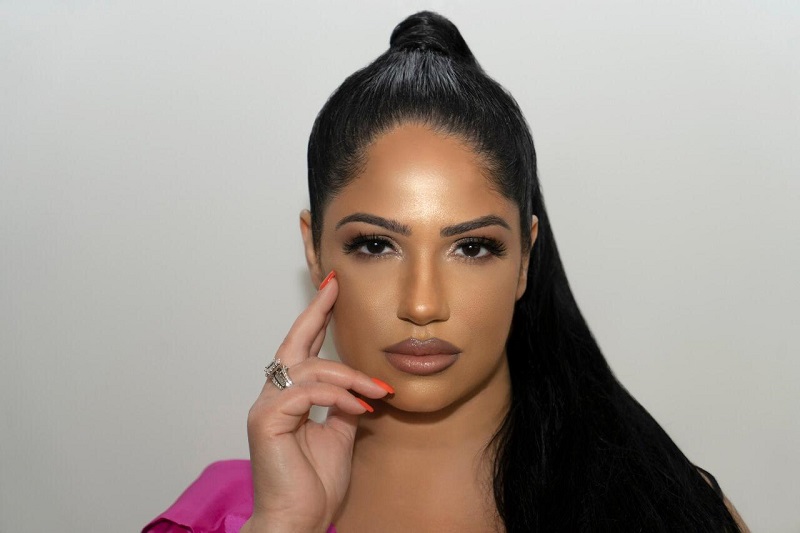 First of all, how is business these days?
I'm happy to share that we've just successfully completed proof of concept in a crowded market. There are products in the fitness and nutrition space that track data related to exercise, food, and health. Unfortunately, for a lot of athletes these numbers don't add up to improved performance. This is why we created Garnysh technology. Our algorithm uses machine learning and a mapping process that allows users to set fitness and nutrition goals, track them in real time, and chart their progress toward those goals.
Athletes can track their food intake in terms of macros (calories, protein, carbs, and fats). We then take the extra step of offering a selection of coordinated, unique meal plans on the Garnysh platform, prepped and delivered by local suppliers. Local interest in our product is rapidly growing, as is our database of chefs, so I guess you could say that things are generally going really well.
What led you to start your own business?
While I was in grad school, I gave birth to two children. Afterwards, I struggled to get back in shape and lose the extra weight I'd gained, without using fad diets or weight-loss gimmicks. Then I discovered CrossFit and everything changed. I committed myself to it wholeheartedly, and while I was able to meet my fitness goals, it required an intense effort to track everything on pen and paper. The idea for Garnysh was born out of my sheer frustration and disappointment with the available tools.
What sources did you use for startup capital?
I started the company with personal funds. Fortunately, we were able to gain initial traction pretty quickly and establish a positive cash flow, which we immediately reinvested in the company.
What do you think is your greatest business strength?
My greatest business strength is refusing to take no for an answer. This is followed closely by doing whatever it takes to reach my goals (probably as a result of my CrossFit training).
What do you enjoy most about owning your own business?
Owning my own business is like doing a series of tough CrossFit workouts. Each stage is like a brand new workout where I'm not quite sure what I'm in for when I start, and while I'm in it, I feel like I might even die, but in the end, I know that I'll survive it. I love tackling the challenge of defining our strategy and building the tools we need to achieve our goals. It's probably this creative side of problem solving that I enjoy the most.
What's your least favorite part of running a business?
The worst part of running a business is not being able to shut my mind off. No matter what I do, my gears are turning, 24/7. Not only that, I always have to stay connected and be online. Getting my husband and my kids to be OK with the fact that this is my normal can be quite challenging at times.
What do you think are important entrepreneurial skills to have?
If you're going to make it as an entrepreneur, you have to be tough and resilient. I'm no stranger to this—don't forget, I had two kids while I was in grad school, and I didn't let that deter me from my goal of getting my degree. Obstacles are going to come up. Bad things will happen. It's just a natural part of life. You have to keep positive and focus on finding a solution to every problem that comes up. No matter how boxed in you feel, there's always a move you can make.
And I guess that brings me to the other important skill, which is creative problem solving. You might think there's only one solution to a problem, but, in fact, there are always multiple possible moves. You have to be willing to take risks and try new things, especially when it would be more comfortable to choose a safe route. You might fail, but you might also be wildly successful. The thing is, you'll never know unless you try.
What are some challenges you've faced in business and how did you overcome them?
I've had men come on to me, when I thought we were engaged in good faith business negotiations. That's been disappointing, and thank goodness I was never in any serious danger. But I didn't let those situations deter me from finding male mentors and advisors who had my best interests at heart. In fact, I learned that while there are some people out there who are only interested in what they can get from me, there are plenty who are prepared to offer true support. I suppose I've become better at sorting out the right people to bring into my circle from the ones who have no place there.
What do you wish you'd known before you started out?
Well, of course it would have been great to have a crystal ball and be able to predict and prevent all of my future problems. But, seriously, it would have been good to know beforehand that there would be naysayers, doubters, and people who generally do not believe in my vision. And that things would still be OK. As an entrepreneur, you go through this period in which you're looking to a lot of other people for advice and support. Because honestly, having a startup is like having a baby. I have to tend to it all hours of the day and night; I can't leave it unattended or unsupervised. The good thing is that I've learned how to trust my judgment and bring in quality people to help me co-parent. It's been a steep learning curve, but now that I'm where I am, I feel very accomplished.
What is the smartest move you have made with your business so far?
The smartest move I've made so far has been to figure out what people will be helpful for the growth and success of my business and what people are mere time wasters. As a woman business leader in the male-dominated fitness industry, it's been particularly sweet to feel like my hustle is paying off. The work never ends, and I don't feel like I can ever let down my guard, but it feels great to know that I have what it takes to close a deal. Having that skill in this environment has felt like my superpower.
What inspires the way you conduct business?
I have to say, the two things that have inspired me the most are getting my masters in psychology and having two kids. My psychological training primed my fundamental understanding of the human mind and human behavior, while having kids has helped me master the skills of negotiation and closing deals (I kid you not, children are sharks when it comes to hard bargaining). As a result, I view business as an opportunity for relationship building, connecting both with my team and our customers beyond the basic level to something more substantial and meaningful.
How do you find new customers? What do you do to make sure they become return customers?
We started sourcing customers by partnering with local gyms. This quickly turned into referrals, which we used to develop deeper connections. The circle of the fitness community is pretty cohesive—I know this by having been a part of it from the inside. Having an intimate understanding of the needs of people who train has been a great resource when it comes to building a strong community. Being able to respond to feedback to give people what they need has been an important factor in building loyalty. The rest flows from there.
What's your management style with employees?
I like to hire people who possess skills and abilities that I don't have, and then nourish and support their efforts to feed back into the overall success of our project. I like to see everyone succeed, so I do my best to facilitate their accomplishments rather than micromanage them. What fun is that, anyway? It's so much better when everyone feels the satisfaction of doing good work, knowing that they've earned it through their own efforts. I like to make that possible.
What are some other companies or entrepreneurs you admire, and why?
I really admire Mark Cuban. He's a self-made man who's become super successful, and he's been a great mentor to plenty of other up-and-coming business leaders. I appreciate his straight-up style, and the fact that he's been through the entire business journey from the ground level on up. He's a pretty wise man.
I also admire Katie Rodan and Kathy Fields, founders of the San Francisco-based women's skin care company Rodan + Fields. While their multi-level marketing model isn't unique, the fact that the company is owned and run by women, and has built a mostly female salesforce, is quite impressive. Their products are high quality, and they have been hugely successful, having launched in Canada in 2015 and in Australia in 2017. I love to see women at the helm of successful businesses!
What new initiatives are you working on?
On the product side, we are fine-tuning our soon-to-launch app that has been under beta testing. It will allow users to track their fitness and nutrition goals and behaviors in real time. On the business side, in addition to our problem-solving capabilities, we are focusing on building a community that will create more opportunities for fitness experts.
What advice would you give to someone hoping to start a business similar to yours?
When you launch your business, get your product out into the marketplace as quickly as you can. You don't have to spend a ton of money to get started. In fact, small steps early on will help you learn quickly.
Feedback is a gift. Always be interested in critical feedback, as that's what will actually shape your product and your business.
You will encounter failures, criticism, and many distractions, but if you want to be successful, you have to be resilient, persistent, and focused on your long-term goals. It's your vision—nobody can take it away from you unless you let them!
Real Estate Mogul Mike Oddo's Genius Pivot After Lost Market Share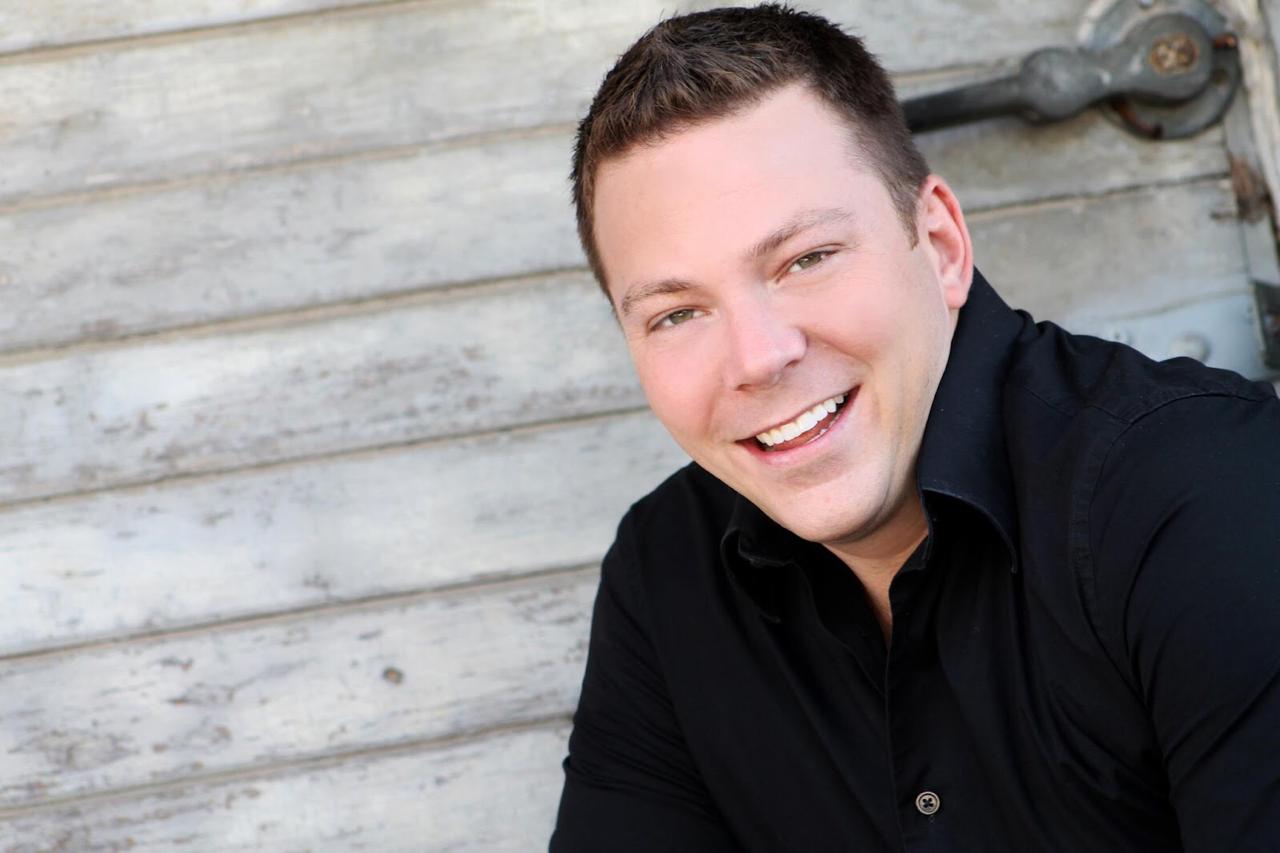 From humble beginnings to scaling his brokerage to a yearly seven figure business at 26, Mike Oddo's feats were phenomenal. Most entrepreneurs know, the market is a constantly evolving creature. As fate would have it, real estate mogul Mike Oddo, discovered this first hand when to his dismay he realised his precious brokerage was losing market share to a competitor in the early 2010s.
The competitor had recently begun using a software allowing for an unusual advantage in the marketplace. Mike however, was not too worried as he'd anticipated a need for such a software and had begun his own development of one. This only confirmed his sususpion and pushed Mike to go pedal to the metal and make his platform usable for his brokerage. That he did and he would soon reclaim his position as the undisputed champion in the real estate space.
Spotting opportunities, Mike knew that the proprietary tech stack he and his team developed had some serious potential to catch the market by the storm. "As a seasoned real estate veteran, I knew one thing. Booking meetings with prospects was a real pain, and I had always hoped that there would be an easier way to go about conducting real estate sales." – Mike Oddo.
A sequence of events led Mike to have a chance encounter with the brother of a former employee who was actively involved in selling Yellow Page subscriptions. He proposed to the experienced salesman a potential deal where the salesman would sell Mike's software in return for a generous commission, a deal would be made and that month Mike Oddo would see $20,000 in subscription sales for his proprietary system.
Mike's subscription service would go on to be named "Market Maker Leads" – a U.S based software platform for real estate agents that generates real estate leads, nurtures leads, builds your authority and status, delivers those leads as prepositioned appointments™ directly to your calendar. Everything is done for you for a set monthly cost.
Now with proof of concept that agents like and see returns with his platform, Mike made the decision to sell his brokerage for what we would imagine was a handsome amount and Found Market Maker. Since 2012 Market Maker has ushered a new era of convenience and innovation in the real estate market.
Naturally, with the next level convenience offered by Market Maker, Mike's company has become one of the fastest growing privately held companies in America with a very positive trajectory that we look forward to seeing play out.
Entrepreneur and marketing guru, George Elia, has been consistently behind the scenes pushing buttons behind some of the largest brands/name on social media.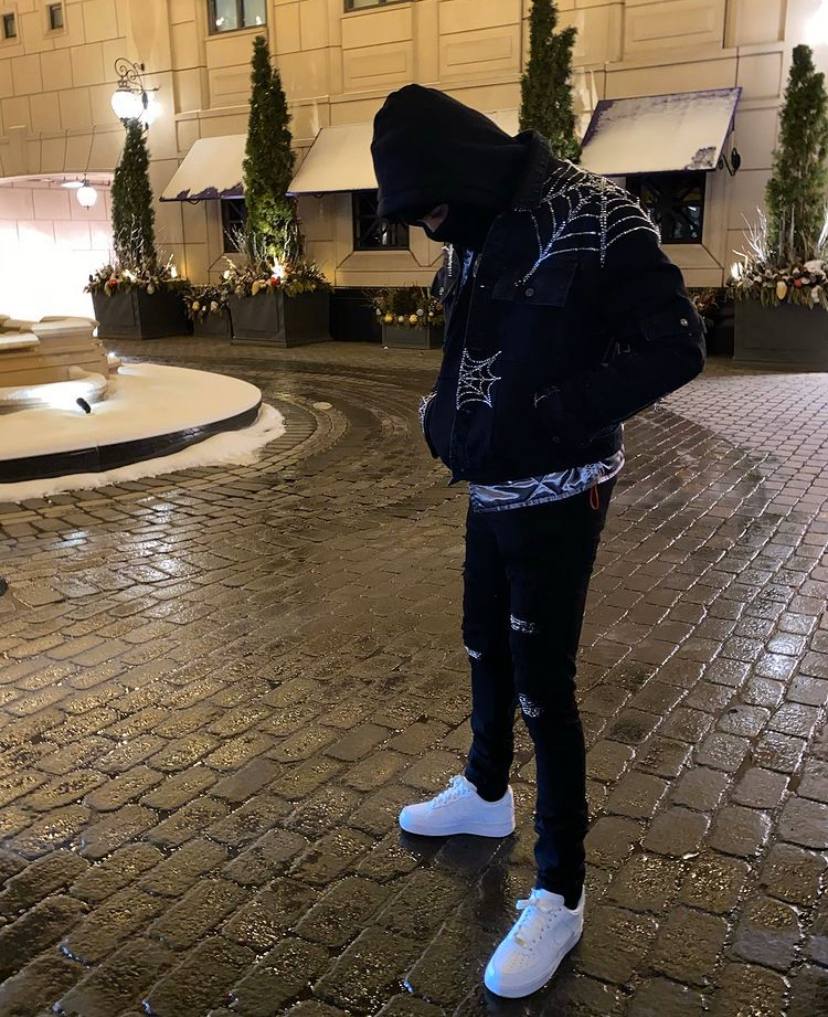 Originally from Lebanon, began his industry rise dating back in 2017, where he was a key member and mentor for some record labels,
George, was influential to the development of several artists on the label, along with many others, helping guide and support careers of artists like, Diego money , Doe Boy, Guap Tarantino, Trap Manny, and many more.
Executive to Marketing Guru and Branding Expert.
George, has been apart and responsible for bringing some of the best new products and entertainment to the eyes of Millions of social media users.
."We've perfected our system, and the results prove it"
The Importance of Pocket Your Dollars Money Solutions and Expert Financial Advice
You may earn a lot of money, but when it comes to investment, not everyone knows the ins and outs of their overall finances. This is where Pocket Your Dollars money solutions come into picture. Read on to understand why financial advice from experts like them is necessary.
There is a thought "Only rich people need financial advice from experts", but it's not true. Financial advice from experts is very important if you have a growing business or even a start-up because expert financial advisors have good experience and knowledge in the field. Their experience helps you to build and protect your assets. There are many such services that you can hire. To make your investments fully secured for a longer period it is very beneficial to take financial advice from experts. Here are 5 rewarding reasons to get financial advice from experts.
For Your Family's Protection
The very first financial planning one has to decide is life insurance. There are many life insurance plans available in the market. Some are very good, while some are average and some are ideal. The main reason why there are many options is because there are various such life situations. Since every individual situation is different, an expert can tell you which life insurance policy perfectly fits your needs.
Each life situation is different, for example, you are single or married, you are retired, or have a young family. They can help you find appropriate plans. They carefully study your life situation and provide the best feasible options for you and your family.
Plan for Saving and Spending
For building assets, you require long-term security. At first, you have to pay for your emergencies and then for holidays and luxuries, as it doesn't make any sense if it was the other way around. Step one should be to start saving and controlling your spending habits. You should be free from debts. You can check out Pocket Your Dollars and hire them to help you clear your debts with proper planning. Step two is to plan the saving patterns to build a wealthy lifestyle efficiently and effectively. The financial expert understands your whole situation properly and guides you through the right path towards a victorious future.
Purchasing a house is the costliest decision you ever take in your life. Financial experts often help you save many thousands of dollars and wait for the best time when the interest rates are best for you so that you'll never have to borrow few dollars from here and there when you are purchasing a house.
Many Americans think about early retirement.Whatever your goals are, a financial expert advises you accurately to evaluate what can be possible. After that, the expert creates an effective plan for you to achieve your investment goals.
If you are searching for a financial solution on the internet and doing all the work by yourself, then it can cost you time. To find the optimal solution, you have to study each aspect. Since the financial expert can do it in no time, you have peace of mind.
It doesn't matter how much money you have or how old you are, you need a financial expert to ensure a secure financial future.