Anndy Lian Interviews Pavel Matveev, CEO of Wirex: "Our industry does not respect tradition — it only respects innovation."
The payment tech industry is growing and one of the main player in my opinion is Wirex. My name is Jenny Zheng, Cofounder of Blockcast.cc. We are based in Singapore and have presence in South Korea, China and the USA. This afternoon, I have the chance to speak to the man himself, CEO of Wirex, Pavel Matveev. We have brought Anndy Lian into the house as well for this interview. He is an inter-governmental blockchain advisor, book author for "Blockchain Revolution 2030", investor and recently took on the role as Asia CEO of DECENT Group, previously he founded the world first blockchain supply chain solutions for fast consumer goods. He will be the one posting the questions to Pavel and facilitate this discussion.
Jenny: Dear Pavel, good to meet you. Can you give an introduction of yourself?
Pavel: Hi Jenny, thank you for the interview. Hi Anndy, thanks for being here as well despite your busy schedule.
My name is Pavel Matveev. I am the co-founder and CEO of Wirex. As well as ensuring that the company is constantly pushing the boundaries of payment tech, I believe that my role includes facilitating and evangelising the mainstream adoption of distributed ledger technology across a number of industries.
Jenny: Our readers would like to know more about you, your past and current experiences or even your hobbies too. Can you share that as well?
Pavel: Sure. Before Wirex, I helped top-tier investment banks like Morgan Stanley, Barclays Capital and Credit Suisse build trading platforms and algo-trading strategies. During this time, I recognised that the cost and inconvenience of off-boarding digital currencies was an impediment to their use by both consumers and businesses, despite the latent potential in a tokenised economy. Dmitry Lazarichev and I founded Wirex to solve some of these problems and allow people to use their cryptocurrencies in everyday situations.
In my free time, I like to swim, ski and play video games. Not all at the same time!
Anndy: Impressive background. Tell us more about Wirex. We would like to know more on the progress and the future roadmap. For your information, Blockcast.cc did the PR work for OKEX during your IEO stages for the South Korea market. I was in South Korea during that period of time and we know so much about your company. How was the last 12 months for WireX?
Pavel: It's an exciting time at Wirex and we've recently hit some major milestones. Over the last 12 months, we have partnered with Stellar — preparing 26 fiat-backed stable coins to revolutionise international remittance.
The Wirex Token (WXT) — our own native utility token, built on the Stellar network was also released. We then launched our next-gen, multi-currency Wirex Visa travel card in APAC.
We went on with our development work and have completely overhauled and re-designed the Wirex platform and card in early 2019, including the introduction of interbank and OTC rates for fiat and crypto exchanges respectively.
Lastly, we have received JVCEA Type II membership in Japan.
Anndy: You must have great plans ahead after obtaining the Type II membership, maybe Type I? What geographical expansion plans do you have right now?
Pavel: In terms of geographical expansion, we will begin operating in Japan, Canada and the U.S this year. We're currently working towards acquiring our Type I Licence from Japan's Financial Services Agency (FSA) — this will establish the platform as a legal Crypto Asset Exchange Service Provider (only 19 companies have achieved this to date) and allow us to offer our full range of services to Japanese customers.
We're also continuing to develop our business product, including merchant offers that will allow companies to circumvent traditional payment channels run by Visa or Mastercard and Stablecoin-powered remittance.
Anndy: One reason why I stepped up to be part of a government advisor for blockchain is that I do see that there are a lot of scams in the market and it is not getting any better, depending on how you see it. Of course in my line of work, I do see many companies trying their best to navigate this unregulated space to get the best-commercialised value for their business. How do you see the blockchain and cryptocurrency market in general?
Pavel: Blockchains first use was for the movement of money, e.g. — cryptocurrency or digital currencies. I believe digital currencies are the biggest thing to happen to the financial sector since the Bretton Woods agreement. Not only do they allow for a system of money that sits outside the authority and oversight of central banks and governments but they also enable businesses and consumers to circumvent conventional financial infrastructure.
Legacy banking rails are slow and expensive; cryptocurrencies allow for near-instant transactions at a fraction of the cost, with none of the fees associated with Mastercard and Visa payment infrastructures. Even cryptos market volatility can be mitigated through the use of asset-pegged stable coins such as Dai.
I certainly wouldn't agree that it is 'not getting any better.' The introduction of the 5th Money Laundering Directive (5MLD) means measures are being taken to prevent digital assets being utilised for ransomware purpose. Generally, procedures in line with the regulatory requirements of the traditional financial service sector are being implemented across the industry — an important step in a previously unregulated space.
Anndy: How do you see the term decentralisation in the blockchain space? Do you think it is feasible? Or is there a need to "re-decentralise" it, giving a new meaning.
Pavel: It is feasible. In 2019, we've seen a lot of existing and new DeFi (decentralised finance) projects get traction and create real value for real users. Notable examples include MakerDAO launching its multi-collateral DAI upgrade. We expect this trend to continue and are keen on supporting and cooperating with the best projects in the space.
Anndy: What is the future of blockchain? How do you visualise it? Where are the breakthroughs?
Pavel: The future of blockchain is bright, as highlighted above. I believe it has positively changed the world and there are more industries it will have an impact on.
Whether blockchain will become mainstream is a question of when, not if. Cryptocurrencies and stable coins are already revolutionising payments, lending and other areas of finance. Blockchain overall holds huge potential in other areas, too — decentralised data storage, smart contracts and so on.
The overall quality of projects in the space is consistently improving. Real-life use cases beyond investment and trading are increasing and creating real value — this trend will continue.
Jenny: We have reached the end of the interview Pavel. Can you share an inspiring quote for our readers?
Pavel: A quote I admire from another giant in the tech space is:
"Our industry does not respect tradition — it only respects innovation."
– Satya Nadella, CEO of Microsoft.
Jenny: Yes innovation is the key to the technology industry. Thank for your time Pavel and thanks Anndy for being here with us today.
For more information about Wirex, please go to www.wirexapp.com. You will discover a new way to pay, giving you total control of your crypto and traditional currency, wherever you are in the world.
Original Source: https://blockcast.cc/interviews/blockcast-cc-exclusive-interview-with-pavel-matveev-ceo-of-wirex-our-industry-does-not-respect-tradition-it-only-respects-innovation/
How IT Services Can Be Industry Tailored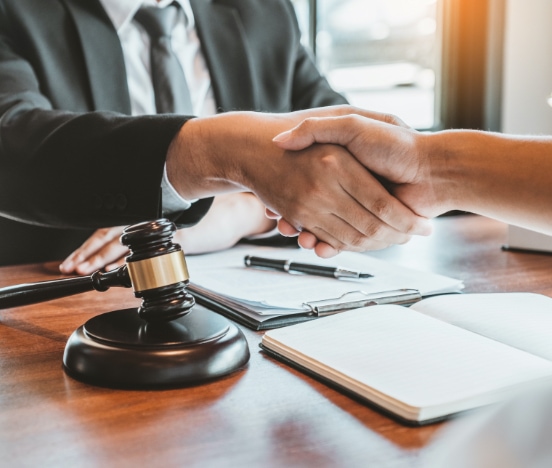 Every business is unique in many ways, yet specific business sectors have similar needs and whether you run a dental clinic, a wellness retreat or even a law firm, your business has very specific needs. Add to this the fact that we are living in a digital world and you can see the importance of tailored IT services for every business.
Law Firm: A case study
Let's look at a thriving family law firm with a team of legal experts who provide a professional service across the board. Such a business would wish to have law firm IT support from a leading NY provider with experience in the legal sector. All confidential client data needs the best cyber-security and with a secure cloud network, lawyers and staff can access the data they need from any location, even the courtroom.
Full Compliance
The Federal Government continues to push every sector, with strict guidelines and severe penalties when you fail to comply and this applies to the legal sector, as well as others. The last thing you need is to be found to be breaching a regulation and your IT support partner ensures full compliance across the board.
Specific Software
Law firms require an efficient appointment schedule system, one that can be accessed from any location, allowing lawyers to book time with their clients; automated notifications ensure no court date or meeting is overlooked. You would have 24/7 support to ensure that your systems are always online and performing as they should, which is a valuable asset for any business.
Secure Video Conferences
The pandemic has driven law firms to deliver their services in a virtual environment; a Zoom meeting with a client is every bit as effective as being in the same room, plus your cloud network is secure, so your clients will have peace of mind, knowing the conversation is confidential. VoIP communication is a game-changer and the sooner your law firm makes the switch, the better. The best thing about real-time video communication is the low cost; no more huge cell phone bills, as VoIP uses the Internet to transmit audio and video data. You should also have a presence on platforms such as Facebook and Instagram, which many professionals use.
Scheduling Court Appearances
Of course, this is the arena for the lawyers to do what they are good at, representing their clients in the best possible way and a team of lawyers would need a good court schedule system in place. Being in the wrong place is simply not an option when it comes to court appearances and with a state-of-the-art scheduling system that has customized notifications, attorneys can prepare well in advance for coming cases.
Every business sector has specific IT needs and with an established IT support company in your corner, you can enjoy the best in terms of IT support, with advice and tech support 24/7, you can provide a top service for your clients.
It is worth noting that cyber-crime is very real here in the US and the need for good cyber-security has never been greater.
The Top 3 Advantages of Using Managed IT Services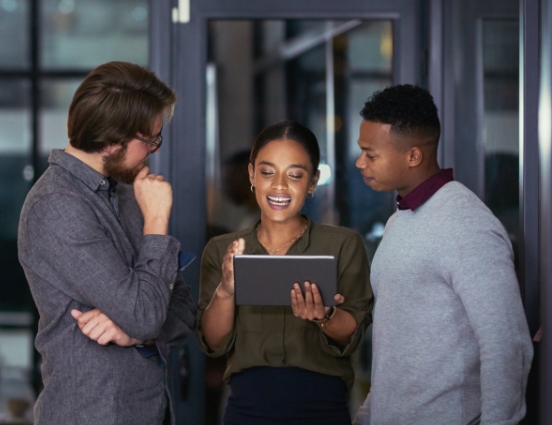 Regardless of which particular industry in which your business operates you may have a need to use a variety of IT systems. Indeed, if you need to communicate with your customers and suppliers, then you should be aware to implement a variety of IT services. However, it is important to understand that managing an internal IT support department can often be a challenge while it can also require you to pay a considerable amount of money to hire employees as well as purchase hardware and software licenses. As a result, if you are looking to enjoy a high level of functionality in your IT systems, you should think about contacting a specialist managed IT services provider as soon as possible. For more information about the various companies providing business solutions and managed IT services in a particular area, you should think about consulting one of a number of online business directories as you will be able to find the details of several companies that you can contact for assistance.
Maintain a high level of uptime for your IT systems
One of the most important challenges that any company can face is to maintain efficiency and productivity at all times. Indeed, if you want to prevent downtime from occurring, you should think about outsourcing your IT services to a specialist provider as soon as possible. This is especially pertinent if you are looking for a firm providing managed IT services as a number of options could potentially improve the efficiency of your business operations.
Enhance your productivity
Furthermore, you should be aware that IT systems can be used to enhance the agility and efficiency of a business while you could implement new systems including the use of the block chain. Moreover, you should note that if you want a high level of functionality from your IT systems, you should think about contacting a managed IT services provider as soon as possible. In addition, you can also gain access to modern technology, including cloud computing systems while you should also be aware that your data will be protected and backed up on a regular basis.
Find the right managed IT services provider
Lastly, you should be aware that if you are looking to expand your business operations or even maintain a high level of functionality and efficiency within your IT systems you should think about outsourcing in the near future. Moreover, you should think about finding the right managed services provider for your needs so you can enhance your network security. By taking your time to identify a number of options, you can compare the prices and service levels that are available to allow you to make an informed decision about which provider would be appropriate for your business to use.
Maintain the uptime for your IT systems by using a managed IT service provider
Enhance the productivity of your employees
Find the right managed services provider for your requirements
Therefore, in conclusion, if you are a business owner and you want to maintain a high level of uptime for your IT systems, as well as enhance the productivity of your employees you should think about outsourcing your IT solutions to a managed services provider in the near future.
Network Security Has Never Been More Important Than It Is Today
The Internet is becoming more technologically advanced every single day and so this provides a lot of positives for the vast amount of businesses out there that use information technology in their everyday dealings. There is one downside however and that is that there are a lot more security issues as a direct result. It can become very difficult to keep up with the security issues and so you need to make sure that you have a team behind your business that knows exactly what's going on and how to address any issues before they happen. It's likely you think you have a system that is safe and secure but if you are using things like your own server, then your business is vulnerable to attack. Customers do not like it when their personal information and details are stolen and it can result in many of your long-term customers deciding not to stay with your business. This is a chance that you cannot take and so it is always best to turn to an external service provider that can provide you with the security that your business needs.
This is why network security is incredibly important because it is there to address vulnerabilities when they happen and to protect your network. All businesses rely heavily on information technology and so it is crucial that the right network and system security is in place. Network security is incredibly important for the following reasons.
* It reduces business downtime – Ideally you do not want your system going down at all but the reality is that will occur from time to time. It is always best to have the best network security in place so that your business can defend itself from both internal and external threats. This is why it is always best to use an external network security service provider because it is their job to figure out your system's vulnerabilities and put fixes in place to address them. Every business owner should have the peace of mind knowing that the IT system and network on which they operate is safe and secure.
* Early detection of security threats – It is always best to be able to address small issues before they become much bigger problems later and this is why having the right network security in place will stop issues in their tracks. Your external service provider will carry out multiple tests on your system to make sure that everything is as it should be and if it isn't, they will address the problem then and there. They are constantly monitoring your cyber security network 24 hours a day and seven days a week to make sure that your business is operational at all times.
It just doesn't make sense to not protect the very thing that you have worked hard for over the past 5 to 10 years. If there is one thing that you should invest in this year, it is your network security and everything that it entails.