@AnythingforHire – UK prom trends have changed in 2020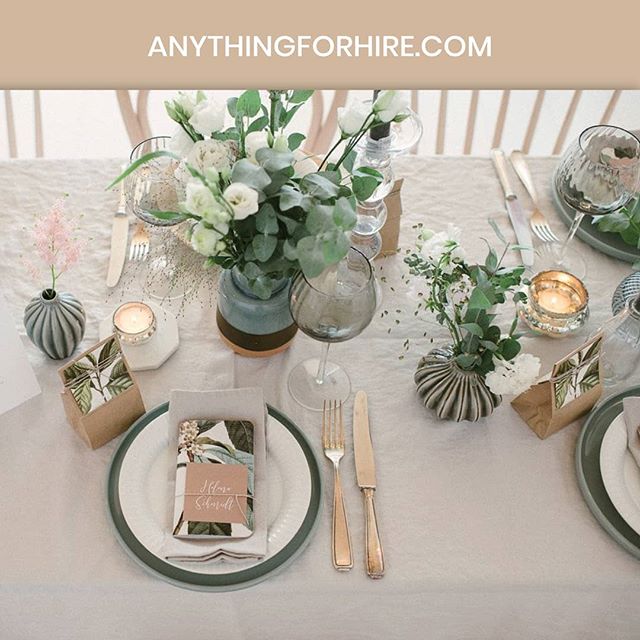 School Prom TransportIt's that time of year when everyone starts thinking about their school prom. And from planning the perfect outfit to picking a dream date, there are plenty of things to keep young people occupied as the big night approaches. But this year, industry experts have noticed a worrying trend.
Typically, schools and colleges across the UK begin releasing dates for their proms as early as October or November of the preceding year. And by January, most pupils have got the night firmly circled in their diaries. However, 2020 has seen many institutions taking a different approach, with a number of prom dates yet to be released.
According to a spokesperson at UK's biggest hire and rental price comparison website AnythingforHire.com, this could cause a number of problems down the road.
"We have seen, in the early months of 2020, schools and colleges holding back on the release of prom dates, which could cause major issues with availability later," AFH explained in a statement. With many of the most popular prom cars and vehicles, such as stretch limousines, party buses, and vintage wedding cars, also in demand for events such as weddings and stag and hen parties, experts are concerned that prom-goers might struggle to find their dream transport once the dates are finally released.
And while anythingforhire.com is confident that vehicles will still be available, he warns that these delays could cause a sharp rise in costs.
"If the vehicles in London are available for a key Manchester prom date, they will travel up and vice versa," he continued. "This will have a huge impact on the prices that the customer is seeing."
So what can teachers and parents do to ensure that youngsters can still enjoy the prom night they've always dreamed of – without paying over the odds? According to the experts, the answer is simple. As of January, they are calling on schools and colleges to release the dates for their upcoming proms as soon as possible, allowing the best availability possible for those looking to book transport for the big event.
About Anything for hire
Anything for Hire is the UK's largest price comparison website which works with thousands of independent hire companies across the UK. The platform helps customers compare instant prices on hire & rental services in a few clicks which can save the customer hours of trawling the internet and calling around for prices.
For more details please visit https://anythingforhire.com/
Email: [email protected] – Contact: 0844 567 8888
Yamaha's flagship noise-canceling wireless headphones release in the US for $280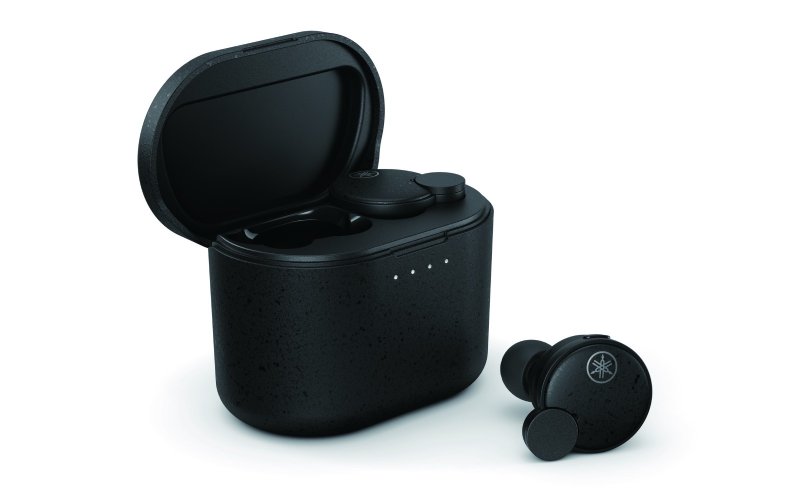 In the wake of sending off earlier this summer, Yamaha's flagship TW-E7B wireless headphones are presently accessible in the US. You can get them beginning today for $279.95. The TW-E7B have a few things going for them. They're the first true wireless headphones from Yamaha to incorporate the organization's proprietary active noise cancelation algorithm. Yamaha claims its interpretation of ANC doesn't "color" audio the manner in which a few implementations do. The headphones additionally feature an internal microphone that monitors how the shape of your ear means for audio output and adjusts accordingly.
A considerable lot of the other software features you'll find on the TW-E7B are standard at this cost range. The standard ambient mode makes an appearance, as does Google's Fast Pair. For gamers, there's a low-latency mode you can initiate by triple tapping the volume down button on the right headphone. On that note, the consideration of built-in volume controls is prominent. Most obvious wireless headphones don't have them. Bluetooth codec support isn't so broad as some of the tiny headphones we've seen raised a ruckus around town as of late, yet you really do gain access to AAC and aptX versatile.
As per Yamaha, you can get as long as six hours of battery life from the headphones alone, and a total of 22 hours with the included charging case. The casing protecting the 10mm drivers is IPX5 certified against moisture. The TW-E7B are accessible in four colors: black, dark blue, beige and white. They likewise accompany five unique silicone eartips.
Tata Motors EV subsidiary gets Ford's Sanand plant for ₹726 crore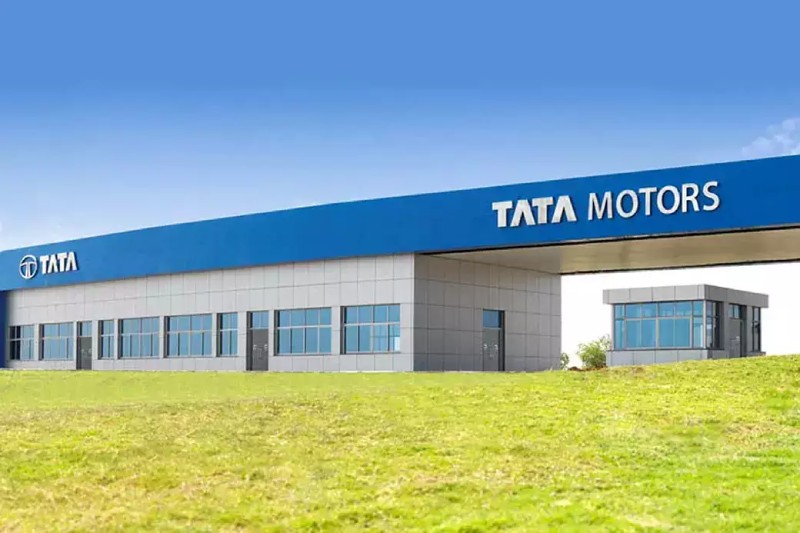 Tata Motors Sunday said its subsidiary Tata Passenger Electric Mobility Ltd (TPEML) has signed a Unit Transfer Arrangement (UTA) for the obtaining of Ford India's manufacturing plant at Sanand in Gujarat for ₹725.7 crores.
As part of the agreement, Tata Motors will get whole land and buildings, vehicle manufacturing plant alongside machinery and equipment situated in that, the Mumbai-based auto major said in a late-night notification to the stock trades.
As part of the agreement, every one of the qualified representatives at the Sanand unit of Ford India will be moved to Tata Motors.
Ford India will keep on working its powertrain manufacturing facility by renting back the land and buildings of the powertrain manufacturing plant from Tata Passenger Electric Mobility based on mutually agreed terms, Tata Motors said.
Tata Motors EV subsidiary additionally consented to offer work to the qualified representatives of the powertrain manufacturing plant on the off chance that Ford India discontinuance of such operations, the statement added.
The closure of the transaction will be dependent upon the receipt of significant approvals from the government authorities and fulfilment of customary condition precedents. The government of Gujarat, TPEML and FIPL have previously executed a tripartite MoU on 30th May 2022 to help all significant approvals for the above transaction.
The unit is neighboring the current manufacturing facility of Tata Motors Passenger Vehicles Limited at Sanand, which ought to help in a smooth transition, Tata Motors said.
This acquisition is timely and a win-win for all stakeholders. It will unlock a state-of-the-art manufacturing capacity of 300,000 units for each annum which is scalable to 420,000 units for every annum, the auto major added.
"The agreement with FIPL signed today is beneficial to all stakeholders and reflects Tata Motors strong aspiration to further strengthen its market position in the passenger vehicles segment and to continue to build on its leadership position in the electric vehicle segment," Tata Motors Passenger Vehicles MD Shailesh Chandra said.
Steve Armstrong, Transformation Officer of Ford Motor Company, said the declaration denotes a significant step forward in the organization's ongoing business restructuring in India, which is part for its Ford+ plan for vital change.
"With the transfer of employment for eligible vehicle manufacturing employees included in the agreement, this milestone also highlights our best effort in caring for those impacted by the restructuring," he said.
The organization had in September last year reported that it would stop vehicle production at its two plants in India as part of a restructuring exercise.
Both Tata Passenger Electric Mobility and Ford India will cooperate over the course of the next few months to fulfill all the condition precedents and get the required regulatory approvals for the closure of the transaction, Tata Motors said.
AirAsia India Pay Day Sale gets reasonable fares for domestic travel
AirAsia India has presented a Pay Day sale with costs as low as Rs 1,499. The idea of the Pay Day sale is to make short aerial routes like Delhi-Jaipur affordable for all.
Flight costs have forever been a major concern for middle-class families. While costs are exclusive and high for most airlines operating in India, AirAsia India has thought of limited charges across India for shorter aerial routes. The offer is accessible for bookings from July 28, 2022 to July 31, 2022 for travel between August 15, 2022 and December 31, 2022.
AirAsia India's competitors SpiceJet, Vistara and Indigo are likewise offering reasonable rates for short trips, yet nothing as low as Rs 1,499. The aircrafts keep on being among the most dependable airlines in the nation, as detailed by the Directorate General of Civil Aviation (DGCA).
AirAsia India Pay Day Sale 2022
You can book your AirAsia India flight now, and travel later anyplace between August 15 and December 31, 2022. The declaration was made on the official website, portable and significant booking platforms.
As of now, AirAsia is extending its network to Lucknow with tasks beginning from August 5, 2022. It will offer direct flights to Bengaluru, Kolkata, Goa, Mumbai and Delhi. In addition, you can advantageously travel to Srinagar, Kochi, Guwahati and Hyderabad in one stop.
Guidelines, Terms and Conditions on Pay Day Sale
The offer is just legitimate on AirAsia India (I5) flights and is non-transferable, and interchangeable for cash or different products. Since seats are restricted, they may not be accessible for all dates, routes or flights. The limited inventory offer is accessible on a first-come-first-save basis. On the off chance that the offer is sold out, regular fares will highlighted for book.