Best tips for have success on the music business – with Ike Mann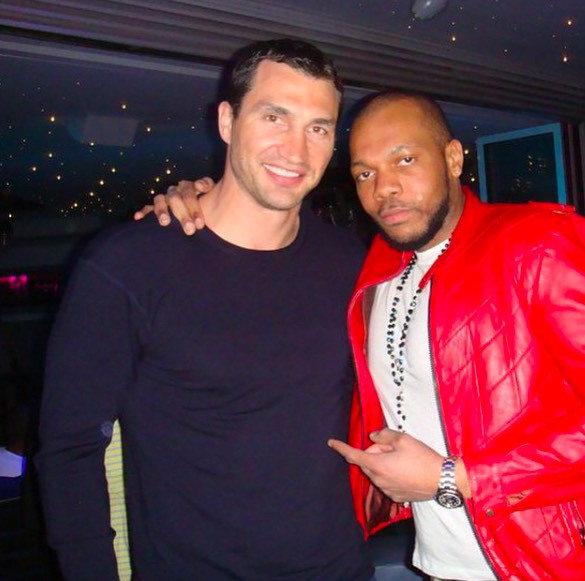 If there's one thing you could change about the music business, what would it be?
I don't know if there's anything I would change, but it's good that there are new ways to release and promote music to allow artists to reach listeners. The ability to receive so much data in real-time helps us better understand the growth of a song or artist in real time. That's really been beneficial in helping guide me in making better decisions in regards to my strategy for releasing new music.
The music business now is in one of the best states it has ever been in. The market and the ability for people to consume music is at its greatest in a long time.
Somebody made a point to me four or five years ago that the streaming services would basically make music a utility [because streaming] gives you the ability to listen to whatever you want, whenever you want.
I believe music, someone's art, means a lot more to a lot of people than simplifying it that way, but I think [streaming has] really helped that connection grow as well. And of course there still is the ability to own something, so physical records are still great as they are collector's items.
Follow him on Instagram
The vision of a true singer; According to Ashkan Fattahi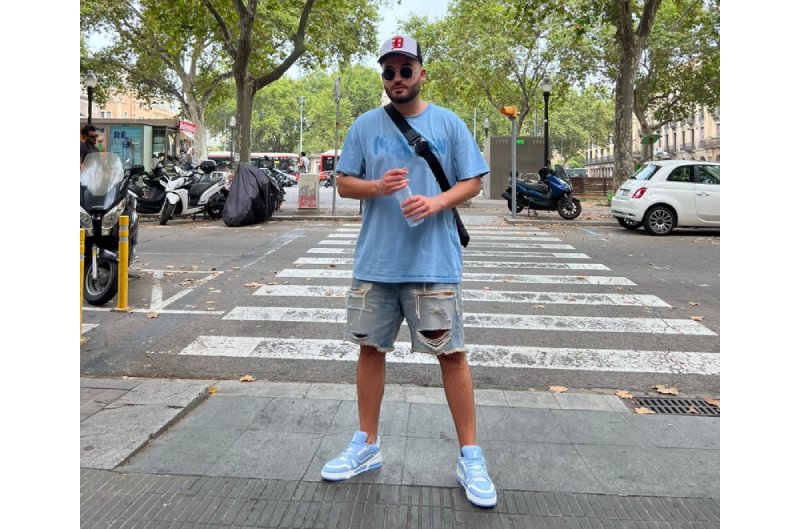 Ashkan, a well-known board game player and a famous singer, had some specific visions before starting his music career. He believes that his fantasies led him to become a successful singer. In this essay, he will give some useful information on how potential singers must objectify their dreams.
Too many musicians declare that their dream is to be a recording artist. They want to be a star. "All I have ever dreamed of is to be a singer." That is what I hear daily. I am amazed too often that these "want to be" singers have never got out to sing in public, nor have they trained themselves to make their fantasy a reality.
Consequently, most of these well-meaning people will still wish and dream about fame 30 years from now, wondering why they never gained their lucky break. Fattahi said, it is pretty funny when you think about it for a moment. I believe that you only fall back if you are not moving ahead. Life is in steady motion, and we must make those efforts to drive those dreams to come true.
Ashkan added: "If you are determined to become a thriving singer, you must take those measures that will prepare you for the hard road ahead. If you are not ready to plan your work and work your plan, you are not serious enough. You must objectify yourself as confident and prepared, singing on stage, playing in front of countless people, delightful, selling records, and taking part in radio and television interviews." It would help if you had a picture of how you will look, dress, speech, voice, style, and the way you want to represent yourself to your audience. It would help if you were realistic and had the aptitude and the practice to be the best version of yourself, to be competitive. You can imagine the hard work of picking suitable melodies, recording, vocal coaching, keeping in shape, choreographing your movements on stage, interacting with your band and your fans, traveling worldwide touring, etc.
Fattahi suggested that as a songwriter, you should fantasize about that incredible song that touches people's hearts, that ingenious hook or chorus that is catchy, and those influential verses that describe the tale you want to convey. Imagine and visualize what you want the song to communicate and what you wish others to hear and experience through your pieces of music, through your composition. Think about the end in mind, and then write your lyrics!
Javad Ghasemi tells some tips for those people who want to learn cinema cover design better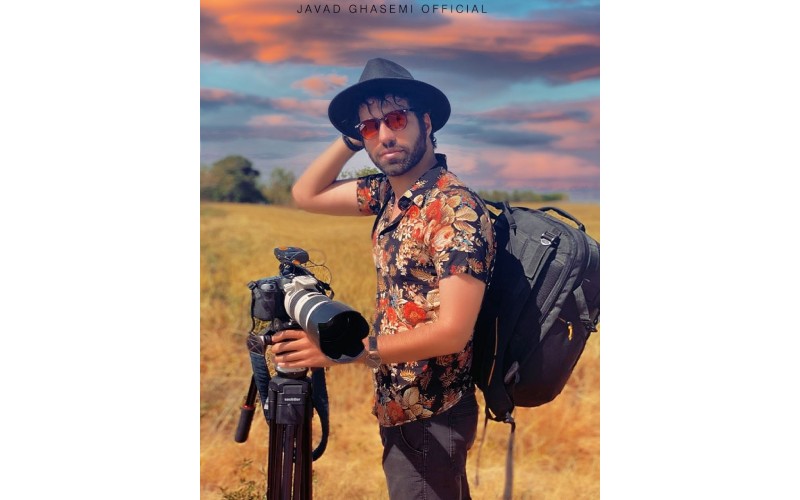 Javad Ghasemi says that the stage designer is the main creator of the visual atmosphere of the film or show and is responsible for the construction and execution of the decor, as well as the preparation of costumes based on pre-prepared designs.
In order to transform a screenplay or a play, the stage designer must adapt his special methods to each type of film or show and its coordinates and try to find a special way to create a suitable atmosphere from the initial design stage to the final stage of the work.
Javad Ghasemi says that the main key and guide for this work is continuous research and reading of the script text, its hidden concepts and the thoughts and opinions of the director, because the author of every work is ultimately the director, and the initial designs and plans must be approved by him.
Javad Ghasemi says that stage design cannot work alone like a painter or a writer, his work is constantly affected by time pressures, financial problems, changing opinions, limitations of physical production and execution, and the director.
Javad Ghasemi has collaborated with cinema and music artists such as Behrouz Vothoqi, Asghar Farhadi, Dariush Iqbali, Navid Mohammadzadeh, Homan Sidi and many other prominent cinema and television artists.
Early Trends for Vikram Vedha Box Office Day 1: Crossing Bhool Bhulaiyaa 2's Opening Was The Goal, But…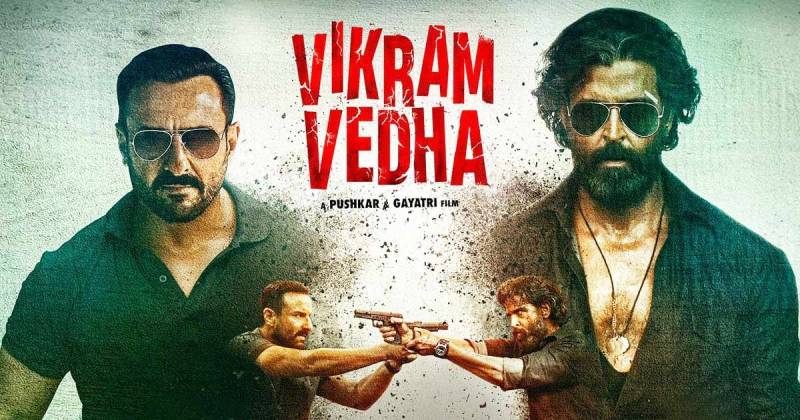 Vikram Vedha Box Office Day 1 (Early Patterns): since Hrithik Roshan and Saif Ali Khan starrer was reported, everyone was focused on its delivered. Helmed by Gayatri and Pushkar, the film is a Hindi change of the South film with a similar name featuring Vijay Sethupathi and R Madhavan in the number one spot job. Being a revamp, many were contemplating whether the main entertainer would have the option to do equity to fans' assumptions. Indeed, seems as though it without a doubt has!
The film was supposed to cross 2014's most elevated opener Bhool Bhulaiyaa 2's day 1 assortment. Look down to know whether it has or it hasn't.
According to the early patterns continuing in, Vikram Vedha has opened to a little near anticipated numbers. As per the most recent media reports, the Saif Ali Khan and Hrithik Roshan starrer has opened somewhere near 12-14* crore on its first day of the season. Indeed, seems to be crossing Kartik Aaryan, Kiara Advani and Forbidden starrer's initial assortment looks troublesome. For the unversed, the ghastliness parody had acquired 14.11 crore on its first day of the season.
There's a higher chance that Vikram Vedha's film industry really might go over 14 crore* relying intensely on the night shows and could cross Bhool Bhulaiyaa 2's day 1 assortment. Be that as it may, at this point, it looks troublesome.
Then again, Ranbir Kapoor, and Alia Bhatt's Brahmastra also is gathering consideration in the cinema world. In no less than three weeks of its delivery, the Ayan Mukerji executive crossed the 250 crore mark in all languages.
A passage from the survey read, "Following the layout of 'Baital Pachisi' which describes how a savvy lord (Vikram) is tested by a heavenly soul (Vedha), a Bhairava and for each off-base response he'll wind up further away from getting the 'expert of turmoil', the film highlights Vikram (Saif Ali Khan) hunting to take out off-base for example Vedha (Hrithik Roshan)."
Since Vikram Vedha's surveys are between certain to blend it'd be fascinating to perceive the amount it will acquire on its most memorable week. What amount do you figure it will? Do tell us. In the mean time.