Blockchain in Healthcare Use Cases
Blockchain technology is garnering widespread adoption and inclusion in every industrial sector. Despite acquiring immense popularity through the financial sphere, it has a variety of opportunities that has created a huge hype around the healthcare industry, encompassing everything from research and logistics to relations between practitioners and their patients.
As the healthcare sphere directly impacts the quality of our lives, it has to be a prime priority in terms of digital transformation through blockchain. As a result, healthcare organizations are looking to partner with blockchain consultants to facilitate the adoption of this technology in healthcare projects.
Research and Markets predict that the global blockchain technology market in the healthcare industry is expected to exceed $500 million with a CAGR of 61.4% by 2022. According to IDC, 55% of all healthcare applications will employ blockchain for commercial purposes by 2025.
There are numerous ways through which Blockchain technology in healthcare can yield positive results for the industry. Let's know how blockchain intertwines with healthcare through the following use-cases.
Counterfeit drugs are a major issue in the pharmaceutical industry. Bussinseese associated with healthcare is vulnerable to lose colossal funds due to counterfeiting drugs. Also, fake drugs can kill patients. Data remains unalterable on the blockchain. It becomes easier to discern the fraudulent activity, identify real prescriptions from the fake ones along with the source of drugs. It is because the data remains unalterable until prescription issuance or drug distribution is introduced. Hence, it can bring about positive results of blockchain, thereby preventing and tracing the misused drugs.
Patient Data Management and Sharing
The Healthcare system often struggles with data siloes, which implies that patients and their care providers lack complete medical histories. The blockchain empowers the data management system to store overall medical records, including diagnosis, previous treatment regimens, examination results and even the measurements noted by personal smart devices. Thus, patients and doctors can always access medical data and treatment details without allowing any third party like an insurance company to get the information.
Tracking Clinical Trials and Research
Clinical trials involve multiple parties like study subjects, study sponsors, drug manufacturers, medical device providers, doctors, analysts, researchers, etc. A medical trial needs privacy with secured data exchange. Incorporating blockchain in clinical trials will result in time-stamping of all documents for safe storage. These documents consist of project proposals, research design, surveys, blood tests, and informed consent of the participating parties. Blockchain can add credibility to the research performed, as every document on the blockchain becomes verifiable, reduces audit costs and the possibility of theft datasets.
The healthcare supply chain is a complex process due to heavy regulations and challenging quality control and compliance. Using blockchain can overcome all these logistical issues, thereby imparting smooth functioning of the overall industry. The interoperability between blockchain networks results in drug traceability from the manufacturer to the end consumer. The immutable nature of blockchain ensures easy tracking, quality control and compliant levels.
Incentivization Through Micropayments
Blockchain also plays a crucial role in facilitating health data monetization for people willing to share their medical data for research purposes in return for a financial reward. Blockchain can then store their health information and facilitate transactions via cryptocurrency payments. Also, micropayments are value-based models that can reward patients if they follow doctors' advice and prescribed lifestyles. Blockchain's smart contracts enable these micropayments to encourage patient behavior and offer incentives to pursue a specific care plan or exchange data concerning treatment, review and reach the patient from time to time.
Improvised Billing Audatability
The existing processes are inadequate in detecting intentional and unintentional fraudulent activities related to billing. These cases may arise due to human mistakes, overdue payments, and fraud committed with stolen patient identities. Blockchain can go miles towards improving billing transactions by minimizing denied claims, quickly reporting underpayments, reducing human errors and eliminating blatant theft.
The flow of medical services could arise various issues concerning insurance, claims and donations. Insurance frauds like under treatment or overtreatment can claim lives and spill into billions of dollars. Donations may wind up in the wrong hands with financial mishaps due to a lack of transparency in the existing systems. With blockchain, smart contracts can remove all unwanted intermediaries in insurance and claiming processes. When a patient undergoes a process covering insurance, the smart contracts get triggered to transfer money from payer to care providers.
Credentialing and Verification
Blockchain acts as a trustworthy database and can be used as a credential verification system for medical institutions on hiring a physician, practitioner or medical staff. Checking the candidate's name in a blockchain incorporated system will ensure the relevant experience, licenses and competency to work with patients. Blockchain being tamper-proof and immutable can eliminate the possibility of fake documents. Also, the information about the drug's origin will ensure the quality provided by the registered pharmacy licensed to produce medicines.
Blockchain technology and healthcare make a promising match, where one of them deals with sensitive information and the other safeguards it with secured data sharing. Leveraging blockchain use cases in healthcare showcases plentiful benefits, which will foster the improvement of the entire healthcare ecosystem.
With such growing traction, various blockchain companies have marked their involvement in healthcare. Choosing a leading blockchain development company can assist you in approaching your desired blockchain-powered solution. Combining the experience and expertise in custom healthcare software development, you can build customized solutions including mHealth apps, patient engagement and monitoring softwares and EHR (Electronic Health Records)softwares for streamlining the medical workflows with emerging technologies.
Apple's next iPhone may be more costly
Apple could make the impending iPhone 14 a larger number of costly than the iPhone 13, as indicated by Apple expert Ming-Chi Kuo. Kuo accepts that the typical selling cost (ASP) of the joined iPhone 14 arrangement might increment by 15% when contrasted with the iPhone 13 setup.
For reference, the standard iPhone 13 model beginnings at $799 (with transporter limits), while the Pro and Pro Max models knock that value up to $999 and $1,099, separately. While Kuo doesn't specify cost expectations for individual gadgets, he thinks the ASP of the iPhone 14 arrangement (Pro models included) could float around $1,000 to $1,050. Kuo faults the ASP increment on a possibly more costly iPhone Pro and Pro Max, as well as a "higher shipment proportion."
In June, Wedbush Securities examiner Dave Ives let The Sun know that he anticipates that the iPhone 14 should cost $100 more than the iPhone 13 because of cost increments influencing the worldwide store network. In the interim, gossip from Korean leaker Lanzuk recommends that Apple will just raise the cost of the Pro models, not the base iPhone 14.
While the base iPhone 14 is supposed to accompany a worked on 48-megapixel back confronting camera and a selfie camera with self-adjust, the iPhone 14 Pro and Pro Max models are reputed to get the majority of the redesigns. The Pro and Pro Max might jettison the score that houses the forward looking camera for a pill-molded opening punch pattern, come outfitted with the new A16 chip, and backing a consistently in plain view.
Code in the Google TV application proposes that 50 free TV channels are coming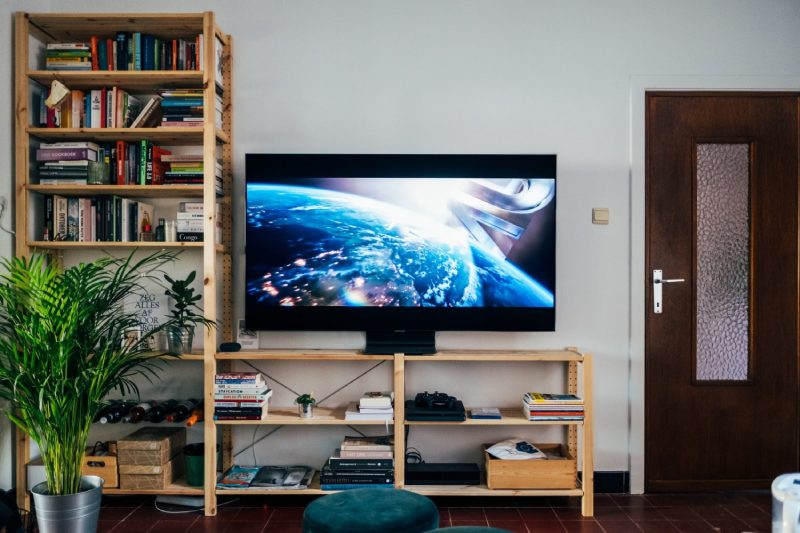 Couldn't it be perfect if you would get free streaming TV channels without downloading an application or signing up for a new service? Indeed, you could possibly be getting that soon assuming you're Google TV client, 9to5Google has decompiled the most recent version of the software and reports the organization's TV streaming platform (officially Android TV) contains text that clues at 50 included live TV channels.
The purported new feature is by all accounts called "Google TV Channels" in light of text found in the launcher application. Furthermore, there's likewise a picture in the software that clues at what diverts will be remembered for the new service. It's the typical lineup of internet-streamed free channels like ABC News Live, NBC News Now, and USA Today. There's additionally a lot of background noise channels like Divorce Court, American Classics, and Deal or no Deal. You'll try and get the Hallmark Movies channel, and partake in the one where a major city legal counselor figures out how to cherish the straightforward things subsequent to experiencing passionate feelings for a rough bread cook. Furthermore, you'll get the Reelz channel where you can clearly watch my entertainer companion play a calm cop.
Large numbers of these channels are promptly accessible on other free or modest streaming TV services, including Pluto TV, Philo, and Sling TV. However, these are services you'd need to sign up for, though Google is adopting the strategy that some TV producers like LG and Samsung are doing with their Smart TVs — giving purchasers something to watch in only a couple of snaps on a remote. Google's 50 channels sound thin contrasted with the 175 or more with LG Channels, and north of 200 with Samsung's TV Plus, however you most likely will not need to purchase an entirely different TV or download an application to take advantage of it.
Xbox Game Pass family plan is at long last official and apparently $25 every month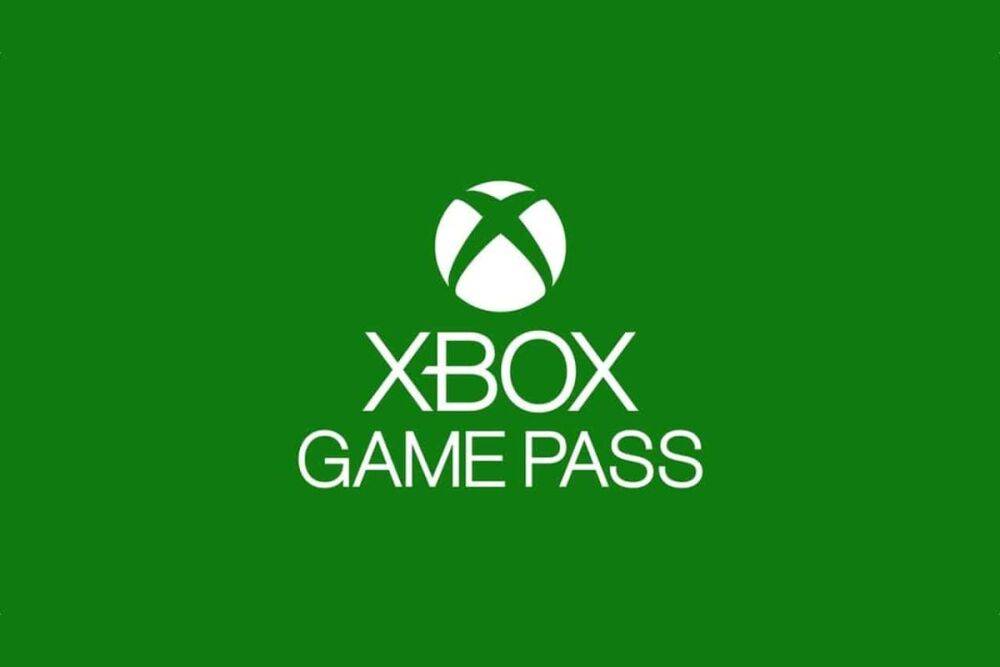 Microsoft has confirmed a rumored Xbox Game Pass family plan by reporting early testing for the program in Colombia and Ireland.
Starting today, Xbox Insiders in Colombia and Ireland can preview a new plan that eases up to five clients share a similar Xbox Game Pass subscription. Any accounts added by the fundamental client will have "their own unique access to Xbox Game Pass Ultimate games, content, and benefits," apparently preventing any bottlenecks for various clients playing simultaneously. You ought to in theory have the option to play Halo Infinite campaign co-op via one Xbox Game Pass subscription, for example.
This new plan gives every one of the advantages Game Pass Ultimate, however it's obviously attached to another kind of plan. That's what microsoft's post clarifies "to participate in the preview, you need to purchase the 'Xbox Game Pass – Insider Preview' Game Pass plan in the Microsoft Store." This will change over your leftover Game Pass subscription time in light of its monetary value, and the new plan is by all accounts a fair piece more costly.
An entire 30 days of Game Pass Ultimate is worth 18 days of this Insider Preview family plan, for reference. Microsoft hasn't delivered a careful valuing breakdown for the new plan, yet since Game Pass Ultimate is typically $15 every month (or 50 pennies per day), we can gauge that the new plan will be about $25 per month (around 83 pennies per day) by working in reverse from $15 spread across 18 days.
The number related works out to precisely $25, which is too perfect to possibly be an incident, it is last to expect this evaluating. This is a really respectable cost climb from a standard membership, yet on the off chance that you figure four or five individuals on one sub, it very well may be a very decent plan for your circumstance.
"Conversion is final, and users must wait for their new membership to expire before returning to a previous membership," Microsoft noted in a disclaimer. The organization likewise explained that Xbox All Access individuals will not have the option to take part in this see for the new plan.
Curiously, Microsoft gaming head and Xbox manager Phil Spencer previously drifted the possibility of a Game Pass family plan way back in December 2020. "It's something we'd like to do," he said at that point.
This program is as yet restricted to Colombia and Ireland until further notice, yet when it's free in additional regions, you'll have the option to share your subscription to anybody in similar country as you without severe household-only limitations. We've connected with Microsoft for additional subtleties.