Blockchain in Healthcare Use Cases
Blockchain technology is garnering widespread adoption and inclusion in every industrial sector. Despite acquiring immense popularity through the financial sphere, it has a variety of opportunities that has created a huge hype around the healthcare industry, encompassing everything from research and logistics to relations between practitioners and their patients.
As the healthcare sphere directly impacts the quality of our lives, it has to be a prime priority in terms of digital transformation through blockchain. As a result, healthcare organizations are looking to partner with blockchain consultants to facilitate the adoption of this technology in healthcare projects.
Research and Markets predict that the global blockchain technology market in the healthcare industry is expected to exceed $500 million with a CAGR of 61.4% by 2022. According to IDC, 55% of all healthcare applications will employ blockchain for commercial purposes by 2025.
There are numerous ways through which Blockchain technology in healthcare can yield positive results for the industry. Let's know how blockchain intertwines with healthcare through the following use-cases.
Counterfeit drugs are a major issue in the pharmaceutical industry. Bussinseese associated with healthcare is vulnerable to lose colossal funds due to counterfeiting drugs. Also, fake drugs can kill patients. Data remains unalterable on the blockchain. It becomes easier to discern the fraudulent activity, identify real prescriptions from the fake ones along with the source of drugs. It is because the data remains unalterable until prescription issuance or drug distribution is introduced. Hence, it can bring about positive results of blockchain, thereby preventing and tracing the misused drugs.
Patient Data Management and Sharing
The Healthcare system often struggles with data siloes, which implies that patients and their care providers lack complete medical histories. The blockchain empowers the data management system to store overall medical records, including diagnosis, previous treatment regimens, examination results and even the measurements noted by personal smart devices. Thus, patients and doctors can always access medical data and treatment details without allowing any third party like an insurance company to get the information.
Tracking Clinical Trials and Research
Clinical trials involve multiple parties like study subjects, study sponsors, drug manufacturers, medical device providers, doctors, analysts, researchers, etc. A medical trial needs privacy with secured data exchange. Incorporating blockchain in clinical trials will result in time-stamping of all documents for safe storage. These documents consist of project proposals, research design, surveys, blood tests, and informed consent of the participating parties. Blockchain can add credibility to the research performed, as every document on the blockchain becomes verifiable, reduces audit costs and the possibility of theft datasets.
The healthcare supply chain is a complex process due to heavy regulations and challenging quality control and compliance. Using blockchain can overcome all these logistical issues, thereby imparting smooth functioning of the overall industry. The interoperability between blockchain networks results in drug traceability from the manufacturer to the end consumer. The immutable nature of blockchain ensures easy tracking, quality control and compliant levels.
Incentivization Through Micropayments
Blockchain also plays a crucial role in facilitating health data monetization for people willing to share their medical data for research purposes in return for a financial reward. Blockchain can then store their health information and facilitate transactions via cryptocurrency payments. Also, micropayments are value-based models that can reward patients if they follow doctors' advice and prescribed lifestyles. Blockchain's smart contracts enable these micropayments to encourage patient behavior and offer incentives to pursue a specific care plan or exchange data concerning treatment, review and reach the patient from time to time.
Improvised Billing Audatability
The existing processes are inadequate in detecting intentional and unintentional fraudulent activities related to billing. These cases may arise due to human mistakes, overdue payments, and fraud committed with stolen patient identities. Blockchain can go miles towards improving billing transactions by minimizing denied claims, quickly reporting underpayments, reducing human errors and eliminating blatant theft.
The flow of medical services could arise various issues concerning insurance, claims and donations. Insurance frauds like under treatment or overtreatment can claim lives and spill into billions of dollars. Donations may wind up in the wrong hands with financial mishaps due to a lack of transparency in the existing systems. With blockchain, smart contracts can remove all unwanted intermediaries in insurance and claiming processes. When a patient undergoes a process covering insurance, the smart contracts get triggered to transfer money from payer to care providers.
Credentialing and Verification
Blockchain acts as a trustworthy database and can be used as a credential verification system for medical institutions on hiring a physician, practitioner or medical staff. Checking the candidate's name in a blockchain incorporated system will ensure the relevant experience, licenses and competency to work with patients. Blockchain being tamper-proof and immutable can eliminate the possibility of fake documents. Also, the information about the drug's origin will ensure the quality provided by the registered pharmacy licensed to produce medicines.
Blockchain technology and healthcare make a promising match, where one of them deals with sensitive information and the other safeguards it with secured data sharing. Leveraging blockchain use cases in healthcare showcases plentiful benefits, which will foster the improvement of the entire healthcare ecosystem.
With such growing traction, various blockchain companies have marked their involvement in healthcare. Choosing a leading blockchain development company can assist you in approaching your desired blockchain-powered solution. Combining the experience and expertise in custom healthcare software development, you can build customized solutions including mHealth apps, patient engagement and monitoring softwares and EHR (Electronic Health Records)softwares for streamlining the medical workflows with emerging technologies.
In September, AirPods 3 tipped to launch along with the iPhone 13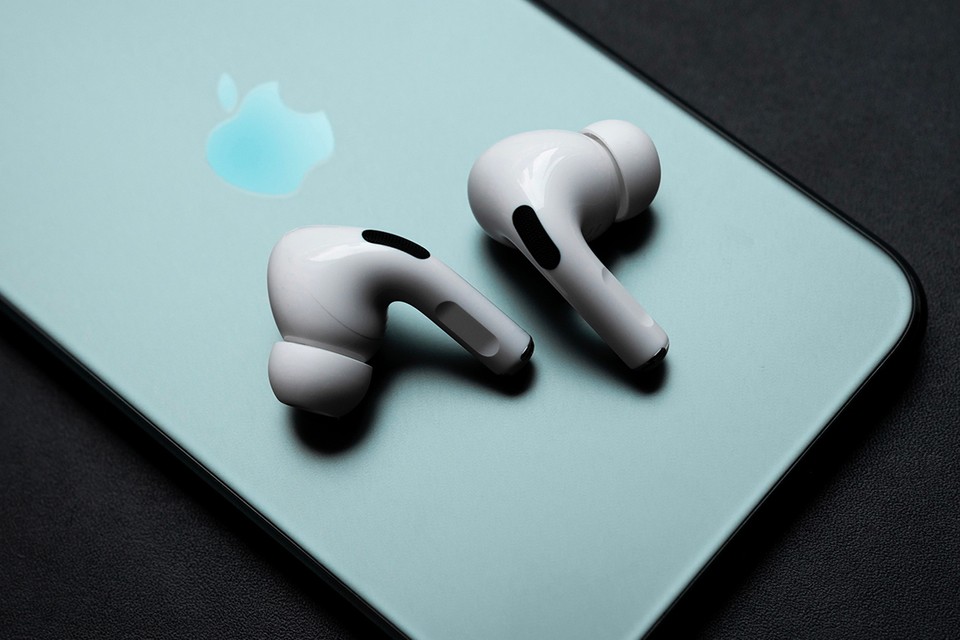 September is lining up to be a generally excellent month for fans of Apple hardware: not exclusively is the iPhone 13 because of land, it looks like they may get the AirPods 3 remote earbuds alongside it, as indicated by another report.
In view of information from sources acquainted with Apple's plans, DigiTimes says almost certainly, Apple will launch both the iPhone 13 and the AirPods 3 at an event in September. DigiTimes can ordinarily be depended on with regards to Apple predictions, however it doesn't generally get everything right.
This lines up perfectly with bits of gossip they heard recently, which likewise drifted the chance of a joint dispatch for the AirPods 3 and the iPhone 13. Since looks like to a greater extent a likelihood, and the thought would almost certainly speak to Apple executives.
The greater part of the bits of hearsay they have heard so far have highlighted an AirPods 3 dispatch in the second 50% of 2021, so September appears to be a decent wagered now. Apple has additionally had hardware launches in October and November previously however.
The AirPods 3 story up until now
The less expensive AirPods (rather than the AirPods Pro) were last updated back in 2019, so it's a good idea that Apple ought to consider an invigorate. This would be the third era of the genuinely wireless earbuds to make it to the shopper market.
Based on what they are heard up until now, an update is in the offing: the new earbuds will clearly feature more limited ear stems in the style of the AirPods Pro. The charging case would then be adjusted likewise obviously, with a more modest form factor.
There has likewise been discussion of Apple fitting more sensors to future variants of the AirPods, opening up more prospects with regards to additional health and fitness features – a technique that has functioned admirably for the Apple Watch through progressive generations.
They will obviously update you as often as possible with any more AirPods 3 breaks and tales they hear meanwhile, however for the time being they will accept that a joint disclosing with the iPhone 13 is conceivable – and there may be a couple of extra shocks in transit too.
Kuo: Apple to declare latest MacBook with Mini-LED display in mid-2022
Apple was dealing with another upgraded MacBook Air for 2022, yet he wasn't explicit about the timetable. Presently Kuo claims that this reputed PC will be authoritatively presented at some point in mid-2022, which could show an April discharge very much like the 2021 iMac or even at WWDC in June.
The investigator additionally emphasizes his prior note about the Mini-LED show going to the cutting edge MacBook Air, however this time Kuo said that it will include a 13.3-inch screen. This recommends that in spite of the new innovation, the presentation will continue as before size as the current age. Mac is reputed to receive a 14-inch show for the new MacBook Pro, however it appears to be that the organization will save it for its more costly laptops.
For those new, Mini-LED depends on great many minuscule LEDs in the backdrop illumination, which brings about higher differentiation proportions and more profound blacks, like OLED.
As indicated by the report, the new MacBook Air will likewise highlight a redesigned Apple Silicon chip. Recently, a leaker uncovered that the new MacBook Air will be the principal Mac with a M2 chip, while the MacBook Pro to be presented in the not so distant future will accompany M1X — an updated variant of M1 with better graphics.
We expect Apple to release a new MacBook Air around the middle of 2022 with a 13.3-inch mini LED display. If the component shortage continues to improve in 2022, it will benefit from the new MacBook Air and Apple Silicon upgrades.
Bits of gossip likewise propose that the MacBook Air will get a significant update one year from now, just as the cutting edge MacBook Pro in the not so distant future. The MacBook Air setup, in any case, is relied upon to be accessible in numerous colors.
Microsoft Edge is killing off one of the bad things about being online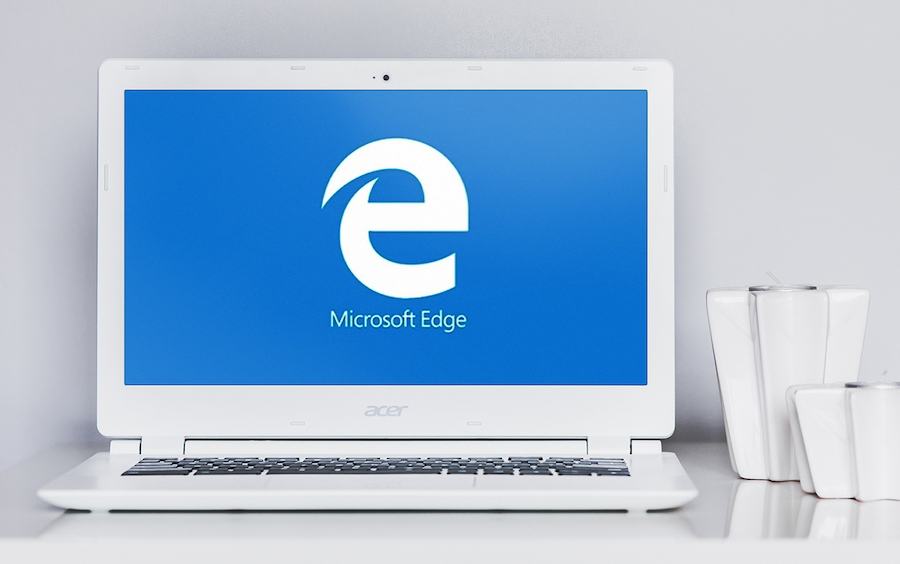 Attempting to find irritating auto play music or video when browsing the internet could before long be a relic of times gone by because of a new update to Microsoft Edge.
The program is working away at an instrument that will at last permit clients to stop auto playing media when on the web, in news that will be a help to millions.
As per a section in the Microsoft 365 guide, Microsoft Edge version 92 will remember the choice to change the default entry for permitting auto playing media in the browser.
So long autoplay
"To help you maintain your focus online, we have changed the default for auto playing media to Limit from Allow, beginning with Microsoft Edge version 92," Microsoft noted in its release notes.
The feature is recorded as carrying out now, and due to be finished before the finish of July 2021. Clients on Microsoft Edge beta channel will see the option for the new tool first, before a more wider roll out later on.
Microsoft Edge as of now offers two options for clients to control media autoplay – "Allow" (the current default setting), where all videos on a website will play consequently with sound, and "Limit", where media will not be autoplayed on sites that a client has recently visited.
The capacity to prevent media from auto playing has been available in Google Chrome for quite a while, with the new update the most recent from Microsoft Edge as the organization hopes to take clients to its program.
Ongoing information from Statcounter shows that Edge has now surpassed set up rival Firefox in the rankings to run second behind Chrome in the program wars.
Figures for June propose Microsoft Edge presently holds 3.4% of the browser market, while Firefox has slipped to 3.29%, proceeding with a descending direction that has seen the program either lose or keep up with piece of the pie in ten of the most recent a year.
Since the beginning of the pandemic, Microsoft has conveyed a host of upgrades for the browser, including a safe secret word generator, in-constructed secure password generator, in-built price comparison tool, vertical tab bar and more.
In the hood, the organization endeavored to work on the speed and responsiveness of the program too with features like sleeping tabs and start-up boost, the two of which are intended to optimize asset utilization.