Can you hear the agonies of the world out….let's make a difference together…let us give more out of life Your Little Help to the rescue!!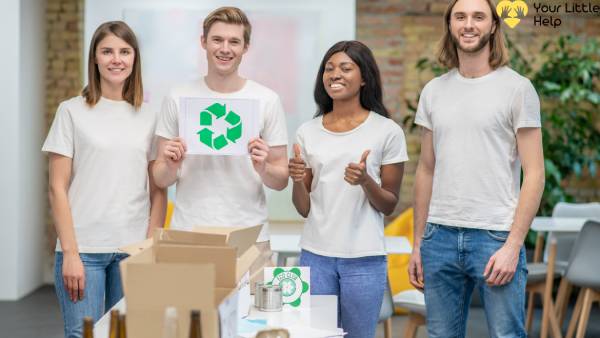 We may be comfortably living in our apartments or houses. We may not be getting affected by hunger during this time of despair. But there are so many people out there who may not have eaten a proper meal in the last few days. The turmoil caused by the COVID 19 pandemic is playing havoc in the lives of millions of people from all around the world. We are all in this together. We all can do our bit. Let's feed the hungry and help the less fortunate among us. Together we can make this world a better place.
In our goal to make this world a better place to live for everyone, your valuable support makes our cause effective. No matter the skin color, religion, or gender identity, we all belong to the same race: humankind. We share the same experience. We all get hungry, feel cold, and need someone to understand us. This is basic for all humans. The only difference is you don't have to worry about where to get your next meal. Or where to lay your head for the night. Our NPO aims to bring in an equal number of opportunities and basic amenities to everyone.
Your Little Help is a humanitarian NPO that works in all 50 U.S states and more than 80 countries. Our Vision is to: Improve the health and lives of people affected by poverty or emergencies, without regard to politics, religion or ability to pay. Giving a helping hand to someone is not only a responsibility, but it is also an act of humanity that we show towards others. We can make a difference in the world or in someone's life even with a little. Your support is really powerful and it makes a positive change around the world and makes it a much better and happier place to live in. Our vision is not only to help the poor and needy but we also make an effort to save the world we live in and conserve its resources. A simple idea sometimes has major effects and our vision and motive are simply to help the people around us who are vulnerable, our world which has fallen into the clutches of evil doings of humans itself.
If only we would understand the silent speech and the real pain within the innermost man, they suffer in silence, we would never keep silent to their suffering. In a world where mercy, kindness, and humanity are losing all their meaning, our NPO is working day and night for the poor, needy, homeless and the old aged people. Not only that, we are active in environment conservation as well through water conservation and wildlife protection.
There are hundreds of people who are suffering from various diseases and ailments. And due to medical negligence, the health condition deteriorates often leading to deaths. We have witnessed the same scenario during the covid pandemic when the poor and homeless were majorly affected. Our nonprofit organization is dedicated to saving lives and relieving suffering through health care training and relief development programs.
The only service to be done for our downtrodden sisters and brothers, is to give them education to develop their individuality. We must give them ideas, alongside, cultivating their living conditions. In our goal to provide a better and happier world, all we need is your little support. You can make a life by giving us a little of yours. All they need is a little support and we get the happiness of seeing them thrive.
After all, A little help with a little smile gives meaning to human life.
How to Do Bridal Makeup Properly Explained by Mona Bahram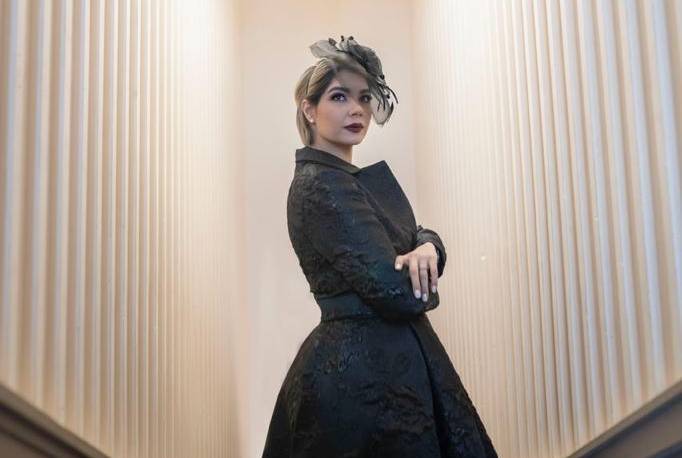 Mona Bahram, the founder of the first beauty school in Iran and one of the most successful Iranian women, explains a trick to make the bridal makeup more beautiful.
On your wedding day, you are in the center of everyone's attention all day long and each of your guests has an opinion about you and you should pay special attention to the makeup in all respects, said Mona Bahram.
She added, it is the wish of every wedding to have the most beautiful and lasting photos of its celebrations. But such a dream is not possible without proper makeup and clothes. You do not need to have expensive makeup and extra special clothes.
The most important part is the color of the bride's skin
It does not matter how shiny your lips are or how big your eyes are, you cannot be beautiful if your skin color is not right or oily or colorless. Your priority should be to make sure your skin looks great, then go for your lips, eyes and first.
The best way to make up the eyes and lips
The basic rule of makeup is to recognize your eyes or mouth. Working too hard on both can make your face look ridiculous. If you decide to do a lot of makeup for your eyes, it is better to use soft colors for the lips.
Use eyelash curler for bridal makeup
Make your eyes more beautiful with eyelash curler
Curling your lashes will make your eyes bigger. To increase the efficiency of the formula, heat it with the heat of a hair dryer before using three. Before using it, try it on your wrists so that it is not too hot. Another way is to use false eyelashes for this big day.
Just like painting a foundation wall, you can do it. The best way to prevent eye shadow from spreading is to use shadow foundation. The foundation fills in all the lines and pores of the skin and the cosmetics sit well on your skin without much effort.
A trick to keep lipstick
Exfoliate your lips with Vaseline on your wedding day. Brush it gently with an old toothbrush with slow movements on your lips.
Fill the inside of the lips with lipstick when applying makeup.
Apply lipstick or lip gloss on it. Lip liner is a key way to stabilize the color of the lipstick.
Carry a lip liner with you to extend it if needed throughout the day.
Exfoliate the bride's skin weeks before the ceremony
To make sure your skin stays in the best condition, exfoliate your neck once or twice a week in the months before the wedding. You can mix sugar with coconut oil, grape oil or even olive oil to make your own peeler or buy it from abroad.
Teeth whitening
One of the best ways is to see a dentist. You can also buy teeth whitening in the market. But be careful not to overdo it.
Follow Mona Bahram on Instagram https://www.instagram.com/monabahram_mua/
6 Ice as Changed The Art Of Jewelry Making For The World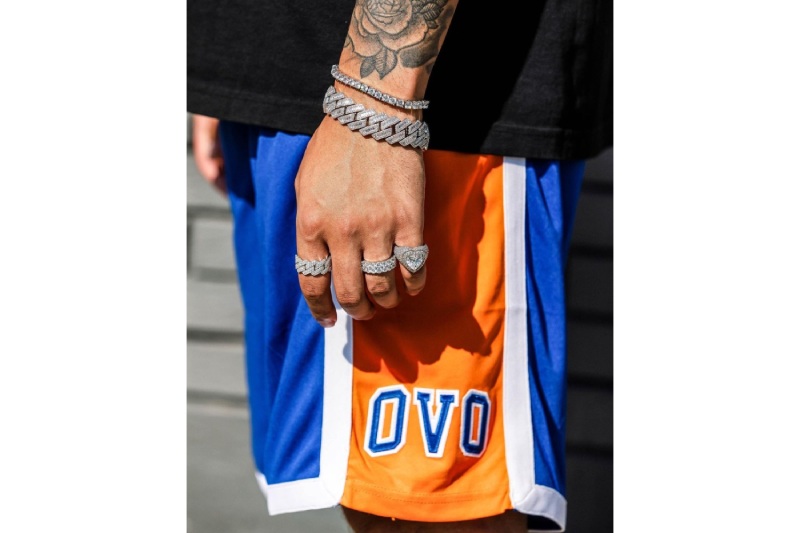 A perfect jewelry is made with precision, time, expertise, love and passion. At 6 Ice these qualities seem to be reflecting from all their products. They are market leaders in premium gold products and this hasn't become overnight. It has been as a result of their constant endeavor to deliver quality jewelry products for men who love Hip Hop fashion.
Truly Urban Designs
The designs of 6 Ice are truly urban in their make. Their understanding of urban jewelry is top notch. It is the reason why their designs are true to the time and yet are timeless. They are champions of Yellow and White jewelry in plated forms, Solid gold options and Vermeil.
Longevity Ensured
The process adopted by 6 Ice is such that the products are long lasting and durable. They ensure that customers get certified 14K to 18K gold jewelry. The products are PVD coated which is the top standard available in the market today.
Paperwork Done Right
One of the fears of customers while buying jewelry is that of the quality of the product. There are lots of fake products available in the market that pass off as genuine. But 6 Ice ensures that customers get absolutely genuine stuff.
Company has been passed by the Jewelry Vigilance Committee and the Federal Trade Commission. Their imitation of cubic zirconia stones is unparalleled. Anyone who has seen the real ones would vouch for 6 Ice made stones.
Website – https://6ixice.com/
Instagram – https://instagram.com/shop6ice
Terrance Daniel Styling in the "Felix" AGEMBRAND Brimless Cap in New York City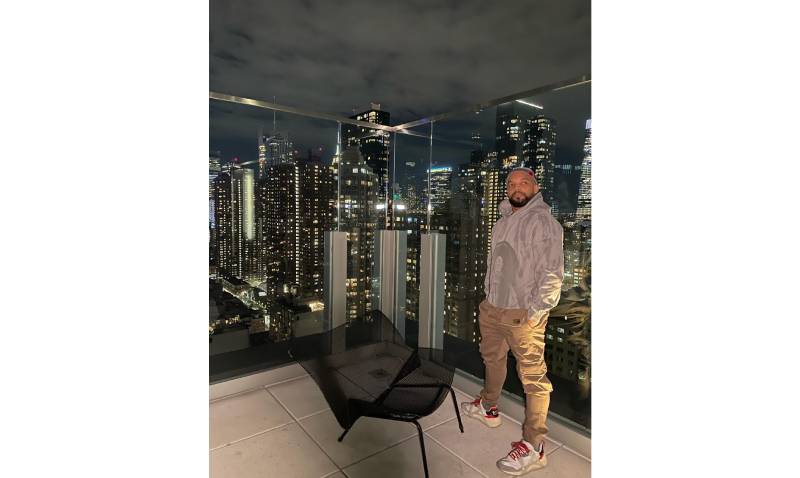 Terrance Daniel wearing one of his new brimless caps named "The Felix" was spotted in New York recently, and we think the new look tripled his swag.
In an Instagram post, the CEO & Founder wrote, "bout to be Out in these streets."
The AGEMBRAND founder was out in New York City meeting the press and promoting the latest installment of his Youtube Series titled "Miami Undercover Ep. 1. He partnered his athleisure look with a black throwback Lululemon hoodie.
The entrepreneur also made appearances at The All-Star game in Cleveland, Ohio where he also did a shoot with Vents Magazine. He was interviewed speaking about growing up in his hometown in Ohio. He looked stylish in his Cleveland All-Star themed sweatshirt. He can can go from athletic to sleek casual wear in a New York City second. "I've lived in so many climates, I love changing it up with the seasons and fashion."
Miami beach season is right around the corner, and we already know Terrance Daniel lives for the beach life. It'll be interesting to see how he embraces the warm weather when he heads back to Miami to launch the premiere of the new Youtube series.