CBD Review: Picking a CBD Variety and Finding a CBD Restaurant
There are hundreds of CBD varieties and companies like West Coast Ventures Corp (OTC: WCVC) are leading a wave of innovation that is making cannabis investors' mouths water
As CBD is becoming more popular, there are plenty of ways you can utilize it, depending on your needs. It comes in all forms: cannabis oil, e-cigarette cartridges, cookies and even ice cream and ice tea with cannabis. With or without THC, to vaporize, in seeds, in oil or in the form of cream or wax, you can consume it: smoke it, cook it, vaporize it, or inhale it.
You can even go out for a CBD-infused meal, as some businesses, such as West Coast Ventures (OTC: WCVC) opened restaurants with permanent CBD menus. The company uses CBD sachets to infuse their food: burgers, pizza and iconic Illegal Brands CBD water. The two Illegal Burger fast-casual dining restaurants in Denver have been hugely successful (being currently on pace to exceed $700,000 and $1million in sales in 1 year of operations), and so is Illegal Pizza restaurant in Lauderdale, Florida (on track to exceed $750,000).
For more domestic purposes, you can choose from all the other forms CBD comes in. Here we try to disentangle some of them.
Hemp oil
Perhaps the most well-known form of cannabis derivative is oil. A small drop under the tongue and the substance is quickly ingested by your body. So you quickly feel the effects. This is a good way to consume cannabidiol if you don't like or can't swallow tablets.
To consume your CBD oil, you can either put a few drops under your tongue or mix it with food. It is also sold as an oral spray. Absorption is fast and discreet.
The flowers
The most common way to consume the product is to inhale it in cigarettes, pipe or bong. You will feel the effects more quickly than if you swallowed them, they are almost immediate. But even without the nicotine from tobacco, smoke is harmful to your lungs. With texture, taste and smell, this CBD form is the one that most closely resembles weed. The difference is that you will experience the relaxing effect, but without getting high.
There are also other less known forms of CBD. The product is available in: creams, waxes or crystals.
Crystals
Crystals are one of the purest forms of CBD, with its concentration of nearly 98%. They are packaged in the form of a powder, which resembles icing sugar. Crystals are mainly used in e-liquids. Crystals dissolved in e-liquid represent one of the most versatile and cheapest ways to consume CBD. However, be careful with the dosages, you will have to be precise. Alternatively, you can dilute them in oil or butter, to make cakes or cookies.
CBD wax
If you are a newbie to the world of cannabidiol and other cannabis derivatives, you may not be aware of all the possibilities that the substance offers. In addition to creams and ointments, you can also find your CBD in wax form. For wax, your CBD is mixed with a solvent, with a proportion reaching up to 98%.
This is an increasingly popular form, mainly because of high concentration of CBD. In short, you need a smaller amount of wax to achieve the desired result. Waxes are available in different types. How to consume CBD wax? By inhalation, which is called dabbing, in spray or even by integrating it into your food. You can also apply it externally, i. e. as a cream, and it will have a little stronger effect than your hemp hand cream from the Body Shop, that's for sure.
Cannabidiol cosmetics
Like the edible forms of CBD, cannabidiol cosmetic products do not contain THC and therefore do not cause psychotropic effects either. You apply ointments and balms directly to your skin to feel their anti-inflammatory, nourishing, relaxing or anti-sebum effects. The products are now available in infinite variations: shower gel, body lotion, lip balms, anti-ageing oil. Additionally, CBD oil is a vegan alternative! It easily replaces beeswax in the manufacture cosmetics.
Body Shop is one of the most famous brands that have been integrating hemp into its beauty products for a long time. But more and more brands are also surfing the wave: Milk Makeup recently released a mascara that gives a whole new meaning to the expression "High Volume". In France, Ho Karan also makes vegan and eco-friendly products, with a little extra touch.
CBD for cats and dogs: how to give CBD to your pet?
Cats, dogs, horses and other pets, cannabidiol is not only for their humans. This non-psychoactive product can also be beneficial to your best friend. It is proven that CBD can ease pain and has a mild relaxing effect. If you want to help your unwell pet, the best way would be to use oils or extracts without THC and from industrial hemp. There are also many brands that produce CBD products for pets, so be sure to ask your vet about them.
Laura K. Inamedinova, CEO of LKI Consulting uses social media to empower young women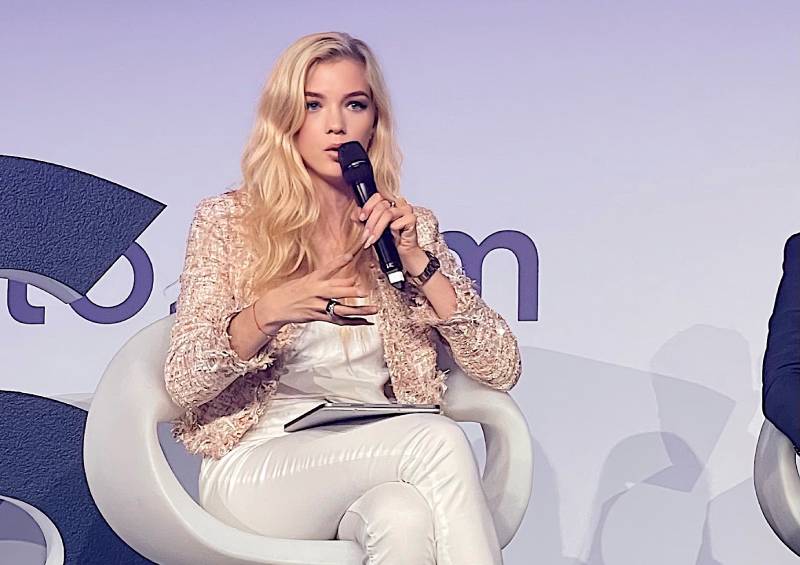 Laura Kornelija Inamedinova is an entrepreneur, Founder & CEO of LKI Consulting – a B2B tech and Blockchain-focused marketing agency, who started her business 7 years ago at the age of 20. An active social media influencer, Laura is sharing tips for career growth and insights for the founders of crypto/NFT projects, inspiring females to take charge, compete in the male-dominated industries, and find inspiration to be the main character of their lives.
Inamedinova hasn't planned to become a marketing expert. During her school years, Laura has dreamt of a career in science and innovation. That's why she entered Vilnius University, pursuing a Bachelor's degree in Physics. But soon after graduation, Laura realized that working long hours on her own in the lab doesn't match her personality. She carried on to explore many career fields – from cybersecurity to Customer Support to PR to Journalism, eventually discovering her true passion for the tech industry.
Managing a marketing agency
Like with any other job, running a Marketing agency is not easy. Laura shares that she has to take ownership of the quality of all marketing deliverables, the cashflow, the well-being of the employees, and, most importantly, the satisfaction of the Clients. To enable her team to perform at their best, Laura emphasizes the importance of a positive work environment where all the members feel understood, valued, and challenged.
Inamedinova's schedule is packed each day, starting with the morning check-in calls with team members and followed with business development activities. Laura admits that she's truly career-oriented. Though she frequently works until late hours, the CEO advocates for the importance of dedicating at least one day a week to rest. For her, it's non-negotiable to completely separate from work and focus on relaxation to restore productivity.
Social networks – from hobby to career
Back in her university years, Inamedinova used her social media networks as a platform to inspire others, especially younger girls, to pursue their goals and conquer the business world. Her main goal is providing bite-sized digestible content for those who are just taking their first career steps. When starting her business, Inamedinova lacked a lot of information. Now, she is determined to be the source of knowledge and encouragement she's always wanted to have.
What initially started as a hobby for Laura now helped her find new business opportunities, partners, and employees. Inamedinova highly recommends developing your personal brand and investing in self-development early on. Setting small attainable goals, disciplining yourself, practicing positive thinking, and making yourself a priority are just a few of the many tools in her toolkit.
American Airlines is finishing service in three cities because of pilot deficiency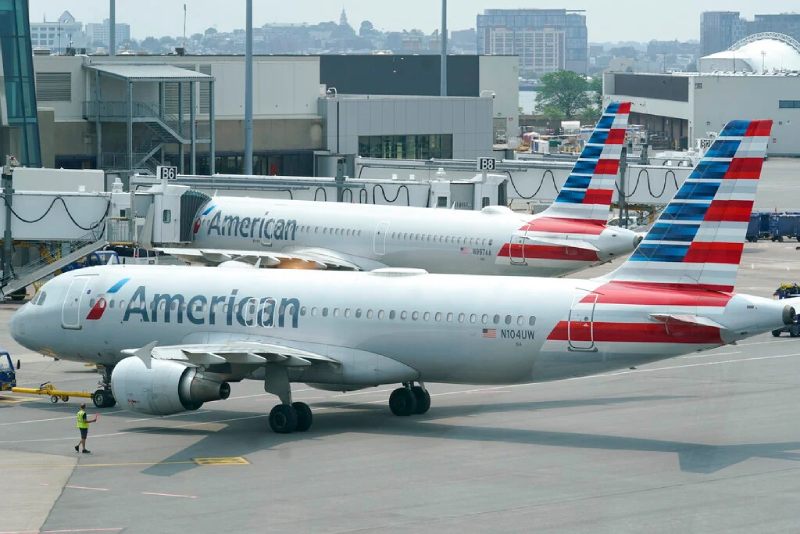 American Airlines is finishing service in three urban areas this fall because of the business wide pilot lack.
The Texas-based transporter let Monday know that its service in Islip and Ithaca, New York, as well as in Toledo, Ohio, will end beginning on Sept. 7.
"We're extremely grateful for the care and service our team members provided to our customers in Islip, Ithaca and Toledo, and are working closely with them during this time,"American Airlines said in a statement.
The transporter said proactively connecting with clients are booked to go after the previously mentioned date and is offering substitute plans.
The "difficult" decision to cut service comes as significant carriers wrestle with a deficiency of pilots when interest for movement is blasting.
The aircraft business is short 12,000 pilots, and that most of air terminals the country over, roughly 303, are now offering less flights.
As a matter of fact, "there were 188 networks that lost something like 25% of their air service, either during the pandemic or during the principal half of 2022 as the pilot lack deteriorated," the Regional Airline Association (RAA) recently revealed.
Last month, Alaska Airlines CEO Ben Minicucci said the transporter will have day to day cancelations through June 1 because of the pilot lack.
The transporter had been having functional provokes since April because of not having an adequate number of pilots to fly its spring plan, Minicucci said in a note to clients last month.
Of its 1,200 day to day flights, it's been dropping around 50 of them, Minicucci said.
In the mean time, recently, JetBlue said it had to lessen trips all through the mid year due to shortages on service.
Toward the beginning of 2022, United Airlines reported the beginning of its preparation program. Joined projected that the foundation will prepare around 5,000 new pilots by 2030 — satisfying portion of its arrangement to enlist 10,000 new pilots in that chance to battle the lack.
Gold rate increases in India by Rs 300 for 24 carat and 22 carat today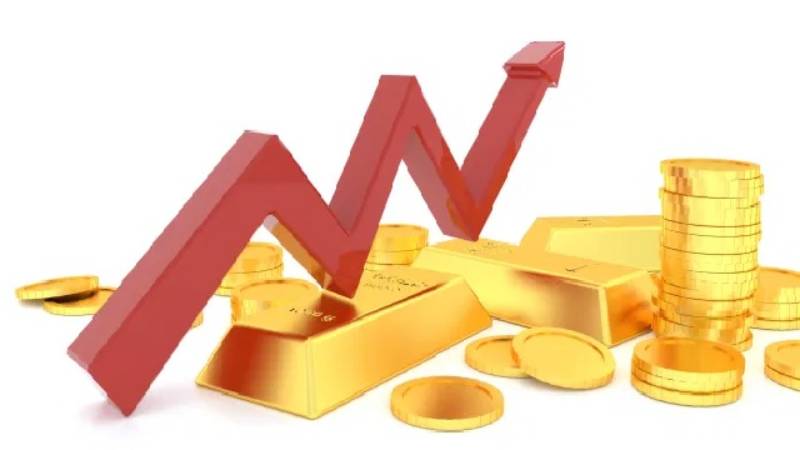 Gold cost in India has increased by Rs 300 on June 16, 2022. As on Thursday, gold price in India for 24 carat gold (10 grams) is Rs 50,950 while 22 carat gold (10 grams) cost Rs 46,670.
Yesterday, the gold cost in India for 24 carat gold (10 grams) is Rs 50,650 while 22 carat gold (10 grams) cost Rs 46,390.
Variance in gold costs was seen in various metro urban communities of India in most recent 24 hours. Gold cost today in Chennai for 24 carat (10 grams) is Rs 52,285 while the 22 carat (10 grams) is Rs 47,927.
In national capital Delhi, the Gold rate for 24 carat (10 grams) is Rs 52,440 while 22 carat (10 grams) is Rs 47,170. The rate of Gold for 24 carat (10 grams) in Kolkata is Rs 51,440 while 22 carat (10 grams) is Rs 47,150. Then again, cost of 24 carat gold (10 grams) in Mumbai is Rs 51,440 while 22 carat gold (10 grams) is Rs 47,150.
As in Bhubaneswar, the 24 carat gold (10 grams) cost Rs 51,440 while 22 carat gold (10 grams) cost Rs 47,170 on Thursday. Gold cost has diminished by Rs 270 as of now for 24 carat (10 grams) and 22 carat (10 grams).