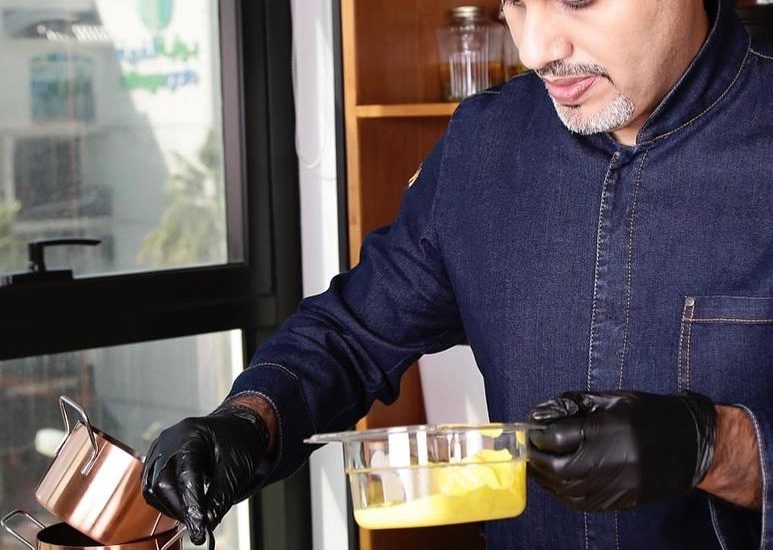 Know what you need & require to start your dream project of developing a restaurant business from Chef Faisal himself.
People all around the world only think of money, fame, name, etc. especially youngsters who get influenced by all these things very quickly. There are many factors that make this happen, but what one must always know is that expertise in any business doesn't come with following these things; it comes with following your passion, the love for your work & excellence by gaining more & more knowledge every day. This is what the king of the culinary world & an astute food entrepreneur Chef Faisal has been doing & therefore has reached where he is today.
Before becoming a name synonym to the food business, Chef Faisal was a successful banker, who had a well-paid job & with his excellence even in the banking sector received a lot many certificates & was also on the verge of getting a great promotion. But, as destiny would have it & the amount of love he always had for food, he followed his heart & made a shift towards the food business. To start his journey in the same, he decided to learn the art professionally from renowned cooking schools from Italy & England. And, with his tireless efforts, today is a member of the World Master Chefs Society & the proud founder of Chef Faisal Consultancy. His firm provides training to chefs & also advises numerous restaurants in Bahrain & KSA for their growth.
For helping all the startup restaurateurs, Chef Faisal shares a few ways that can guide them in opening up their restaurants.
Select a concept for the restaurant: Your restaurant must exude your style, personality, identity & mission, says Chef Faisal. He believes that you must have a clear concept in mind for your space that can reach your customers & that which can help you create a brand of your own.
Know your business plan: Without a proper plan, you cannot reach your goals faster. Write down your business plan thoroughly, suggests Chef Faisal. It is essential to know the strategies, market analysis, business offerings, management, etc. to understand it completely.
Get proper funding: Know the costs of your startup & also the daily expenses to function your restaurant. Accordingly, create a budget & then assess how much more money would you require as startup funding, points out Chef Faisal. Also, apply for restaurant loans if needed.
Employ the right staff: The right staff are the real heroes of your business. Make sure you hire staff that has supreme abilities to multitask & who have vast experience in the industry, recommends Chef Faisal.
With his consultancy firm, Chef Faisal has already provided over 100 consultancies in Saudi Arabia & Bahrain to help several establishments by training chefs & also helping them in menu engineering. With his passion, Chef Faisal wishes to guide more food enthusiasts & help them create a success story in the industry.
Follow Chef Faisal Ahmed Aldeleigan on Instagram @Cheffaisalco