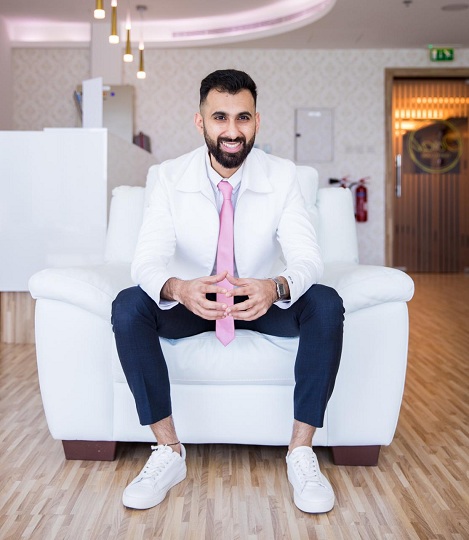 Dr. Amit Asudani pioneers in the field of Cosmetic Dentistry. He has exclusively established a service to help people with their Dental and smile needs. His vision behind his venture is to introduce Organic Dentistry to people. He shares there's a lot of raging myths about the developmental practices in the Dentistry world. While some procedures could come across as artificial or pretty complex but the dental world has not lost its authenticity and old school practices. Dr. Amit works with his team to restore the faith in dental practices and show the world, how simple and smooth Dentistry still is. He visualizes to help more and more people achieve their million-dollar smile without having to compromise their actual teeth. He shares with us 5 current trends in Cosmetic Industry –
Clear Aligners in Vogue
Braces need not be boring anymore! Clear Aligners most commonly known as Invisalign are a new age upgrade to boring metal braces. People have been loving the change and gladly accepting the procedure. Basically, teeth are straightened using composite brackets and clear trays. The invisibility gives a sense of confidence to the patient.
Dental Bonding akin to Perfection
Smile is precious to everyone. A person of any age group would always want a perfect and radiant smile. Often, a broken or chipped tooth affects the personality and mental health of a person. With Dental Bonding, one can easily get their natural tooth repaired.
Needle-free Sedation Preferred
This step by step procedure has been a breakthrough. Patients are mostly scared to get a root canal treatment done. The anxiety of going under the knife or needles freak them out. Doctors are now opting for needle-free sedation where anti-anxiety medication is administered under careful supervision to help the patient through the treatment.
Digital Impressions becoming more popular
Digitally generated models of teeth ensure accuracy and low wastage of resources. The precision that is achieved works in favor of both doctors and patients. These advanced perfectly fitted supports are gaining popularity with consumers.
Dental Implants for Youngsters
Kids these days are conscious of their appearances. They groom themselves and a perfect smile is a prime criterion. Youngsters today opt for secure dental implants to rectify or modify any changes they would want for their smile. Dental implants today are a fail-proof safe option for healthy gum health.