Dr. Nitin J. Engineer Shares Ways to Master the Art of Fully Living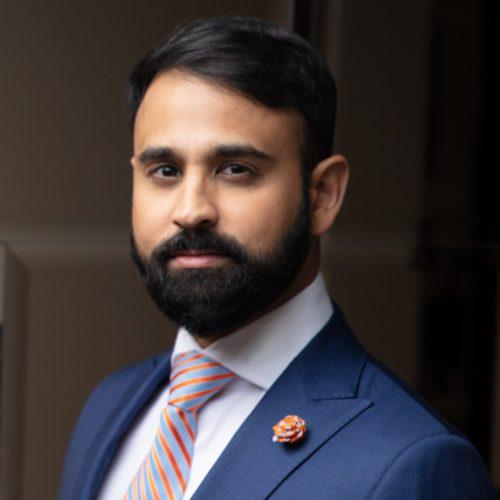 What do you consider the ultimate return on investment? It differs from person to person, and as Instagram star Dr. Nitin J. Engineer tells us, the ultimate return on investment is happiness. Now, Dr. Nitin is not discounting all other returns; he is expressing his views on it.
As one of the most-followed Instagram sensations, Dr. Nitin has pursued his passion over the years, and he has realized that it's not just about building wealth and growing your personal brand. He says that if you're wealthy and miserable, your investments haven't truly paid off.
Dr. Nitin J. Engineer also mentions that wealth is not a measure of happiness. It doesn't automatically mean you're happy because you're wealthy. Therefore, what's Dr. Nitin's argument on happiness as the ultimate return on investment?
Let's paint a picture here: You keep buying things that you don't care for just to show off to your friends or strangers online. According to Dr. Nitin, this speaks to a lack of happiness and fulfilment in what you've achieved. It is not wrong if you want to have the best of everything globally, but does it make you happy?
The ultimate measure of success is fulfillment and not money. You should love what you do enough that even if it doesn't bring wealth, you are blissfully content to be doing it. Dr. Nitin stresses the importance of a happy life over a wealthy life.
Not to say that wealth isn't good to have, but don't peg your life on materialism. Dr. Nitin has also cited people who are stuck in jobs they can't stand because of the money. Most people underuse their potential and drive their investments in triviality.
To further explain this, Dr. Nitin mentions the common assumption that pleasure is happiness. Most people are lost in momentary pleasure and mistake that for happiness. Dr. Nitin clarifies that pleasure is short-lived; you will feel relieved or even excited for a short while, and then it'll go away, leaving a void that you'll try to fill with more material items.
To add to this, Dr. Nitin J. Engineer says that happiness grants you the freedom to decide what you want to achieve each day. Small everyday things can bring you the contentment you dream of, and instead of dreaming, you should take advantage of it.
The ultimate payoff that all your efforts in life can grant you is true happiness in what you've built, who you've become and where you're going.
Yamaha's flagship noise-canceling wireless headphones release in the US for $280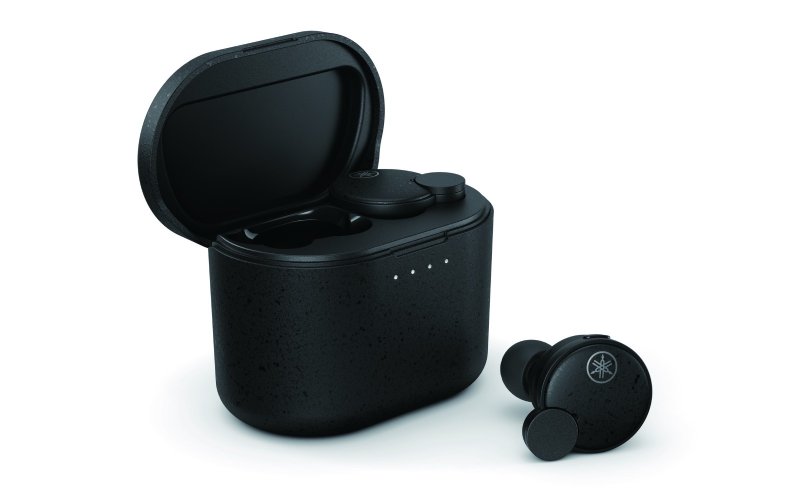 In the wake of sending off earlier this summer, Yamaha's flagship TW-E7B wireless headphones are presently accessible in the US. You can get them beginning today for $279.95. The TW-E7B have a few things going for them. They're the first true wireless headphones from Yamaha to incorporate the organization's proprietary active noise cancelation algorithm. Yamaha claims its interpretation of ANC doesn't "color" audio the manner in which a few implementations do. The headphones additionally feature an internal microphone that monitors how the shape of your ear means for audio output and adjusts accordingly.
A considerable lot of the other software features you'll find on the TW-E7B are standard at this cost range. The standard ambient mode makes an appearance, as does Google's Fast Pair. For gamers, there's a low-latency mode you can initiate by triple tapping the volume down button on the right headphone. On that note, the consideration of built-in volume controls is prominent. Most obvious wireless headphones don't have them. Bluetooth codec support isn't so broad as some of the tiny headphones we've seen raised a ruckus around town as of late, yet you really do gain access to AAC and aptX versatile.
As per Yamaha, you can get as long as six hours of battery life from the headphones alone, and a total of 22 hours with the included charging case. The casing protecting the 10mm drivers is IPX5 certified against moisture. The TW-E7B are accessible in four colors: black, dark blue, beige and white. They likewise accompany five unique silicone eartips.
Tata Motors EV subsidiary gets Ford's Sanand plant for ₹726 crore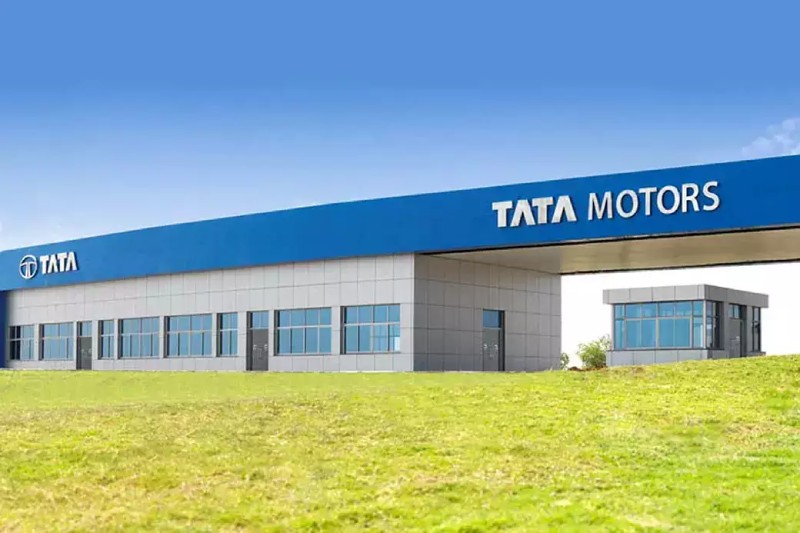 Tata Motors Sunday said its subsidiary Tata Passenger Electric Mobility Ltd (TPEML) has signed a Unit Transfer Arrangement (UTA) for the obtaining of Ford India's manufacturing plant at Sanand in Gujarat for ₹725.7 crores.
As part of the agreement, Tata Motors will get whole land and buildings, vehicle manufacturing plant alongside machinery and equipment situated in that, the Mumbai-based auto major said in a late-night notification to the stock trades.
As part of the agreement, every one of the qualified representatives at the Sanand unit of Ford India will be moved to Tata Motors.
Ford India will keep on working its powertrain manufacturing facility by renting back the land and buildings of the powertrain manufacturing plant from Tata Passenger Electric Mobility based on mutually agreed terms, Tata Motors said.
Tata Motors EV subsidiary additionally consented to offer work to the qualified representatives of the powertrain manufacturing plant on the off chance that Ford India discontinuance of such operations, the statement added.
The closure of the transaction will be dependent upon the receipt of significant approvals from the government authorities and fulfilment of customary condition precedents. The government of Gujarat, TPEML and FIPL have previously executed a tripartite MoU on 30th May 2022 to help all significant approvals for the above transaction.
The unit is neighboring the current manufacturing facility of Tata Motors Passenger Vehicles Limited at Sanand, which ought to help in a smooth transition, Tata Motors said.
This acquisition is timely and a win-win for all stakeholders. It will unlock a state-of-the-art manufacturing capacity of 300,000 units for each annum which is scalable to 420,000 units for every annum, the auto major added.
"The agreement with FIPL signed today is beneficial to all stakeholders and reflects Tata Motors strong aspiration to further strengthen its market position in the passenger vehicles segment and to continue to build on its leadership position in the electric vehicle segment," Tata Motors Passenger Vehicles MD Shailesh Chandra said.
Steve Armstrong, Transformation Officer of Ford Motor Company, said the declaration denotes a significant step forward in the organization's ongoing business restructuring in India, which is part for its Ford+ plan for vital change.
"With the transfer of employment for eligible vehicle manufacturing employees included in the agreement, this milestone also highlights our best effort in caring for those impacted by the restructuring," he said.
The organization had in September last year reported that it would stop vehicle production at its two plants in India as part of a restructuring exercise.
Both Tata Passenger Electric Mobility and Ford India will cooperate over the course of the next few months to fulfill all the condition precedents and get the required regulatory approvals for the closure of the transaction, Tata Motors said.
AirAsia India Pay Day Sale gets reasonable fares for domestic travel
AirAsia India has presented a Pay Day sale with costs as low as Rs 1,499. The idea of the Pay Day sale is to make short aerial routes like Delhi-Jaipur affordable for all.
Flight costs have forever been a major concern for middle-class families. While costs are exclusive and high for most airlines operating in India, AirAsia India has thought of limited charges across India for shorter aerial routes. The offer is accessible for bookings from July 28, 2022 to July 31, 2022 for travel between August 15, 2022 and December 31, 2022.
AirAsia India's competitors SpiceJet, Vistara and Indigo are likewise offering reasonable rates for short trips, yet nothing as low as Rs 1,499. The aircrafts keep on being among the most dependable airlines in the nation, as detailed by the Directorate General of Civil Aviation (DGCA).
AirAsia India Pay Day Sale 2022
You can book your AirAsia India flight now, and travel later anyplace between August 15 and December 31, 2022. The declaration was made on the official website, portable and significant booking platforms.
As of now, AirAsia is extending its network to Lucknow with tasks beginning from August 5, 2022. It will offer direct flights to Bengaluru, Kolkata, Goa, Mumbai and Delhi. In addition, you can advantageously travel to Srinagar, Kochi, Guwahati and Hyderabad in one stop.
Guidelines, Terms and Conditions on Pay Day Sale
The offer is just legitimate on AirAsia India (I5) flights and is non-transferable, and interchangeable for cash or different products. Since seats are restricted, they may not be accessible for all dates, routes or flights. The limited inventory offer is accessible on a first-come-first-save basis. On the off chance that the offer is sold out, regular fares will highlighted for book.