Edwardlive Promotes Faith In Almighty Through His Devotional Songs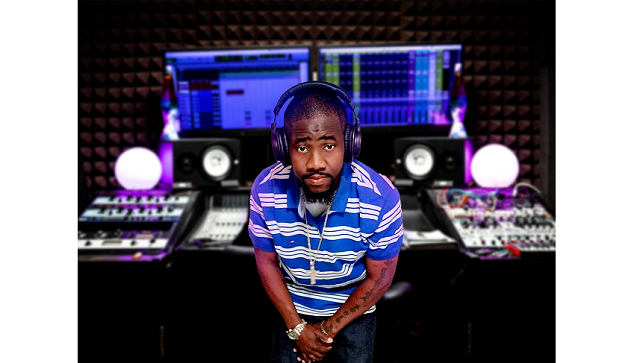 Edwardlive, a multi-faceted personality with a deep sense of love for humanity, is enthralling his audience spread the world over with his mellowed and silken voice mixed in rap songs.
A songwriter, musician and singer, Edwardlive sings in the praise of the God that is greatly liked and loved by the people. This is the reason why his musical aura now is widening globally.
Adding a new dimension to rap music, he has proved that the devotion to God and inspirational wordings of the songs with a tinge of morality can move the masses as it touches their hearts.
As a person treasuring humanism, Edwardlive generates positive thinking and morality through his music. Such rap songs inspire people to follow the path shown by God and also do good to the people besides leading a life of honesty.
His music reflects these traits essential for human beings to live in peace by maintaining the tranquility of their mind. Edwardlive's music balances the heart and mind of the audience thus helping them attain perfect self-composure.
This is one of the reasons why people cutting across the barriers of age and nationality massively like Edwardlive's music, which are meaningful, melodious, soft and sublime. The meaning of his songs lingers in the mind of the people for a long time.
Edwardlive's philosophical bent of mind found its expression in Gifted by Edward Sylvain, a book of 100 devotional poems some of which have been transformed into wonderful songs.
Another aspect of his love for people and faith in God found its expression in the selection of his name Edwardlive. By adding Live to Edward, thus making it Edwardlive, he tried to prove that the memories of the near and dear ones who are in their heavenly abode do not fade. They remain alive in our memory and such memories never die.
This is his way of narrating that the soul never dies as it keeps on living in our memory. It also reflects his spiritualism. Edwardlive tried to express this through his lyrics, music and songs redefining the genre of music.
Adding personalized touches through such globally popular songs like All I Do Is Try, Where Do We Go From, For Me, Diamond in the Sky and I Will Survive, Edwardlive created his place in the international musical world.
Showing his talent for creative lyrics, music and songs since childhood, EdwardLive grew up to be a successful musician in later life. No wonder, his musical numbers are liked by people of all ages and all countries. His songs have special effects on the audience.
Edwardlive is a great fan of Tupac Shakur, Scarface, Jayz, Nas, Biggie Smalls, Master, and C-murder. He established himself in the field of music working with Tay Edwards, Kwanzii, Vocal_Music King and Nikitar.
Edwardlive's massive popularity can be gauged from the fact that he is being followed regularly by thousands of people on Instagram and Facebook and platforms like Spotify, YouTube, Itunes and SoundCloud regularly streams his songs.
EdwardLive originally is from Nassau Bahamas. He was born and raised there. Nassau is a place where Mother Nature can be found in its pristine original form. It has greatly helped him further his poetic, philosophic and musical talent.
In 2010, Edwardlive came to Los Angeles. Currently, he lives in the state of Florida. The future of music rests on such persons like Edwardlive who can not only entertain the audience through his songs but also imbibe them with fellow feelings and love for God.
Instagram: https://www.instagram.com/edwardlive/
Facebook: https://www.facebook.com/Edwardlivemusic/videos/1326481127722379
Youtube:
Spotify –
Official Artist Website: https://edwardlivemusic.com/
Die Hard's Jeb Stuart to write 'Assassin's Creed' Netflix series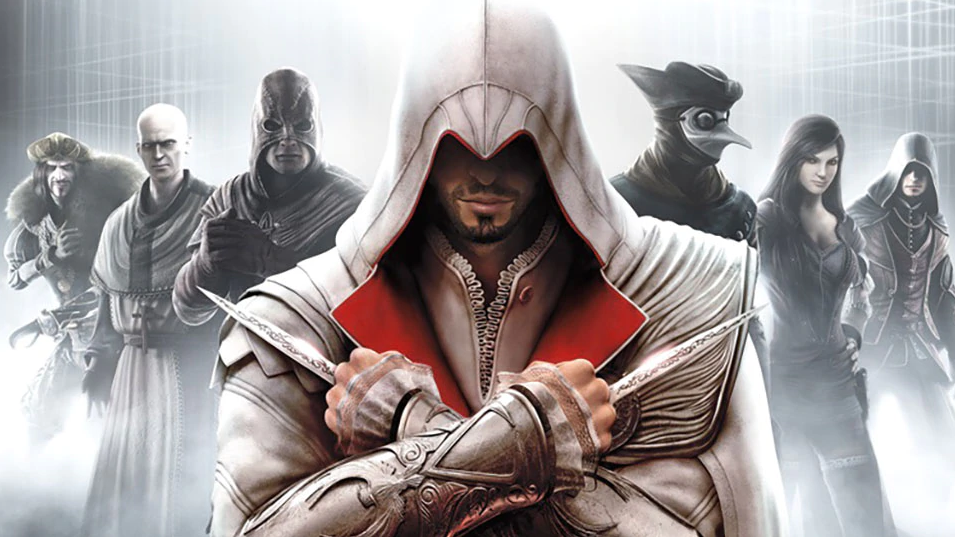 Die Hard scribe Stuart has been tapped to compose Netflix's live-action adaptation of Assassin's Creed, Deadline has affirmed.
The task has been being development at Netflix since 2020 as a part of a content deal with with Ubisoft to develop live-action, animated and anime series dependent on the international bestselling video game franchise.
Since it first launched in 2007, the Assassin's Creed franchise has sold in excess of 155 million games worldwide to become one of the bestselling series in video game history. It was adjusted as a feature with the 2016 Assassin's Creed directed by Justin Kurzel and featuring Michael Fassbender. In 2017, Ubisoft flagged its arrangements for an Assassin's Creed TV series.
Stuart most recently created Netflix's Vikings: Valhalla, the sequel of History's Vikings series. He likewise wrote Netflix limited series The Liberator and features, for example, Die Hard, Another 48 Hours and The Fugitive.
Jack Black and Ice Cube to star in Sony comedy 'Oh Hell No'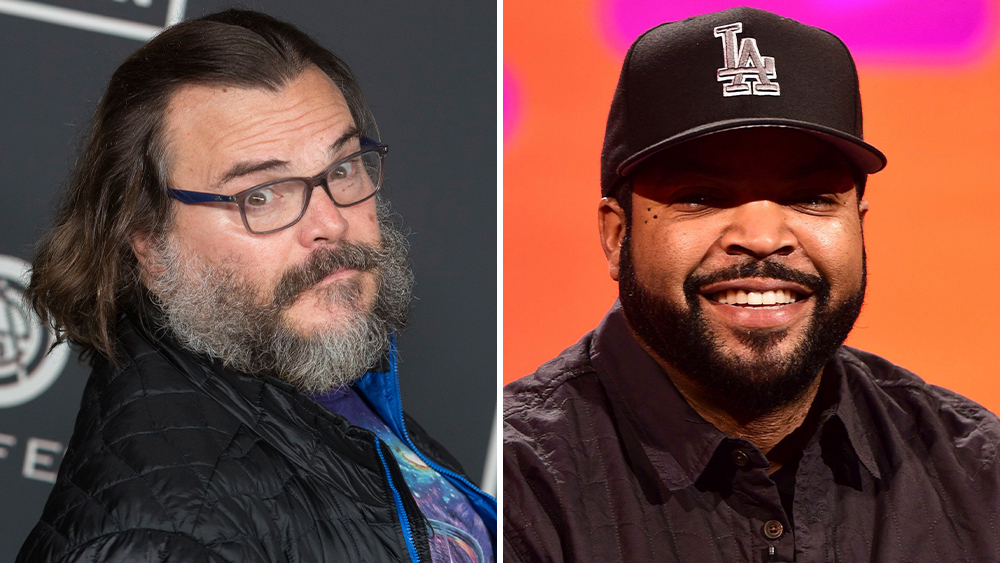 Jack Black and Ice Cube are joining for Sony satire Oh Hell No.
Black is in talks with star with Ice Cube in the project that follows the relationship of Sherman (Black) and Will (Cube) after Sherman falls in love with Will's mother.
Kitao Sakurai, the filmmaker behind Netflix's breakout satire Bad Trip, is set to direct from a script by Scot Armstrong (Old School), Tracy Oliver (Girls Trip), Jessica Gao (She-Hulk) and Rodney Rothman (Spiderman: Into the Spider-Verse).
Matt Tolmach, who worked with Black on the Jumanji films, is producing through Matt Tolmach Productions with Black and Roz Music. Brittany Morrissey is directing for the studio.
Black was most recently seen in theaters with Jumanji: The Next Level, and is set for the profoundly expected Borderlands include adaption, playing beloved character Claptrap. He is repped by WME and Sloane Offer.
Ice Cube, repped by WME, Prospect Park and Ziffren Brittenham, was most recently seen in Searchlight's The High Note and is set for a Universal sci-fi feature from Wanted chief Timur Bekmambetov.
Sakurai's previous credit includes directing and executive producing The Eric Andre Show for Adult Swim, and as of late coordinating scenes for the second period of FX parody Dave and BJ Novak's upcoming series Platform. He is repped by UTA, 3 Arts and Schreck Rose.
'Ladies and Gentlemen' : Mostofa Sarwar Farooki's debut web series on ZEE 5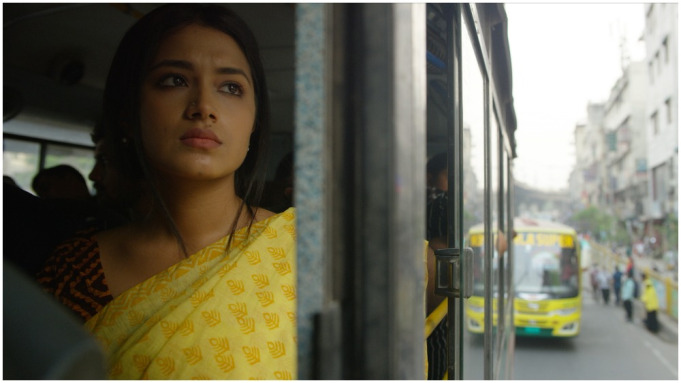 A virtual press conference for the revealing of Mostofa Sarwar Farooki's debut web series "Ladies and Gentlemen" was held today at 4 pm. The ZEE 5 original series will premiere universally on July 9.
Director Mostofa Sarwar Farooki, producer Nusrat Imrose Tisha, and ZEE5 Global's Chief Business Officer Archana Anand were available at the meeting. The cast, including Maria Nur, Pavel Areen, Tanvir Hossain, Mamunur Rashid, Tasnia Farin, Hasan Masood, Partha Barua, Alexey Kosorukov, and Iresh Zaker were additionally in participation, among others. The meeting was facilitated by Aisha Khan.
The online meeting started with a welcome address by Archana Anand. "The entire journey of Zee 5 has been about bringing out quality content for the audiences, especially based in India, Bangladesh, and Pakistan and so far the response has been overwhelming. With internationally acclaimed director Mostofa Sarwar Farooki joining this goal, I hope we will be able to deliver more towards our promise," she said in her speech.
This was trailed by the trailer debut. The 2 minutes and 21-second trailer showcases themes of gender equality and social stereotypes in such manner close by taboos related with womanhood.
Then, the stage was given to Mostafa Sarwar Farooki to share his perspectives and presentation experience. "As an independent filmmaker by nature, I have always been in favour of theatrical releases. However, entertainment consumption has taken a different shape in this pandemic," he said. "OTTs have become crucial for us in such a situation, and the experience has been amazing."
A behind the scene video was displayed through screen sharing at the live conference.
Maker Nusrat Imrose Tisha played a fundamental role with regards to choosing the cast for this creation. "This is my second production and it's a blessing to work with Mostafa Sarwar Farooki. However as a producer, it was a challenge, as he keeps improvising," she shared. "However, he took my advice while selecting the cast, especially in the case of Partha Barua and Tasnia Farin, and the unpredictability led to a lot of excitement and thrill for me."
The online event finished with an inquiry and answer meeting where the floor was available to columnists and media agents to speak with the productions group and cast of "Ladies and Gentlemen".
Mostafa Sarwar Farooki, who is known as perhaps the most prolific directors of Bangladesh, has acquired international awards for his work throughout the long term. His forthcoming project, "No Land's Man" is a predominantly English film, which will feature Indian superstar Nawazuddin Siddiqui and Bangladeshi singer turned entertainer Tahsan Khan.