Excellence in the field of Event Industry marked by Dynasty Events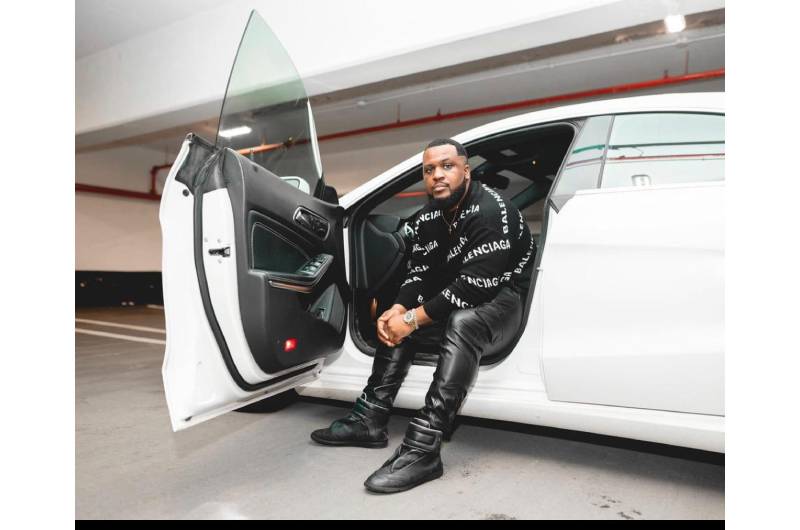 Deshae Maitland's Dynasty Events is spreading excellence in the event market of Toronto. The Greatest OF All Times.
It takes huge courage for someone to start up a new business and make it to a well-established level. At the young age of 15, Deshae Maitland began to figure things out regarding what he actually wanted to do in life. Imagine, when rest every one of your age is just living and enjoying their teenage, this kid started to focus on his career. This already holds your attention by how inspiring a person could be that at this very young age he managed to make up his mind in such a way that he was already ready with a plan to be followed further. This was the reason he involved himself in the nightlife business so early.

Let's start it from the very beginning. Deshae Maitland, a Toronto-based entrepreneur of his nurtured company the Dynasty Events is one of the inspiring and successful businessmen of the time. His career started when he was just 15. He used to work at nightclubs to learn and gain knowledge about how the industry works. This not just helped him start up his own firm but his wonderful past experiences which he provided to his clients helped him get his name in the good books.

Dynasty events, the self-nurture baby of Deshae Maitland, is one of the popular event management companies in Toronto. Today, Dynasty events have a different set of an image in the event industry and this all happened because of his hard work and never-ending faith in himself. His experiences are quite motivating for the ones who know him and also for the ones who are going to read this. This journey of Mr. Maitland not only inspires people who tend to work or grow in the field of events and hospitality but also teaches how and what path to choose. It was his time that things were quite difficult for the newcomers, but in today's era, people are well acquainted with major facts and findings of every other industry.

Deshae's dynasty is a 2-time award winner for the title 'Best New Generation Promoter' at Toronto Nightclub events. His excellence is shown through the level of clients he gets to deal with. Working with and for the celebrities of your origin is a big-time opportunity for your brand. Deshae got to work with Baka Not Nice, Hawk XO, AR Paisley, Brad Sousa, Nadia Stone, and DJ Charlie B and provided them with his company's immense services.
Keeping up with the latest trends and providing wonderful party moments to his target audience is what Dynasty events promise. His level of success and market standing talks about his hard work even in the present times. Starting from acing events to knowing their audience and to giving them the best of their life moments, Deshae Maitland with his Dynasty events is on top.

Contact info:
Instagram: DeshaeMaitland; DynastyAffair
Facebook: DeshaeMaitland
Website: http://dynastyaffair.com/
HBO Max to release 10 Warner Bros. movies straight to streaming in 2022
In the wake of choosing to release its full record of 2021 Warner Bros. films on HBO Max under a hybrid streaming and theatrical model, it seems WarnerMedia is ready to keep utilizing its Warner Bros. resources for lure subscribers to the service in 2022.
During AT&T's second-quarter earnings call this week, the organization's executives were gotten some information about how the pandemic release model would shape a more lasting delivery methodology going ahead, especially as it identifies with theaters. Citing to the theatrical success of Godzilla versus Kong as much as $463 million in income, WarnerMedia boss Jason Kilar reacted that while "the motion picture format absolutely matters," the organization likewise feels "very good about the response that consumers have given it in the home."
Kilar proceeded to say that Warner Bros. will deliver 10 movies that will make a big appearance on HBO Max that very day they're released. While it's not satisfactory which titles these 10 will incorporate, the choice demonstrates that pandemic has essentially affected the way that WarnerMedia will handle its film releases moving forward. Kilar explicitly expressed that the organization doesn't plan to get back to a film release system of the past.
"I certainly don't anticipate us going back to the way the world was in 2015 or '16 or '17, where windows were quite lengthy between theatrical and home exhibition, whether it was an a la carte transaction or something else," Kilar said. As recently reported recently when Warner Bros. reached a multi-year concurrence with Cineworld for 2021 and 2022 film show, Kilar affirmed that dramatic windows for "a portion of our slate" would be 45 days.
WarnerMedia faced significant backlash when it declared recently that its 2021 record of movies would make a big appearance under its equivalent day streaming and theatrical release model. Theaters were not particularly satisfied, however the procedure was additionally reprimanded by makers themselves, including chiefs Christopher Nolan and Dune chief Denis Villeneuve. During the profit call, Kilar said the business would proceed to "evolve."
"I think that what you're going to see is this industry continue to evolve and to continue to innovate in ways that not only works for consumers and fans, but also works for our business partners," Kilar said.
Former President Donald Trump wins the 2024 GOP presidential nomination straw poll at CPAC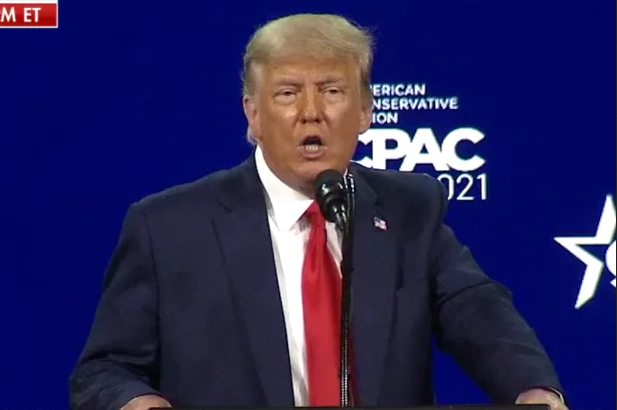 Former President Donald Trump handily won the 2024 GOP official nomination poll at the Conservative Political Action Conference (CPAC) gathering this end of the week in Texas.
Trump, who's over and again played with making another presidential run 2024 to attempt to get back to the White House, caught 70% of voting forms cast in the anonymous straw poll, as indicated by results declared by CPAC on Sunday afternoon.
That is a lift from the 55% help he won in the hypothetical 2024 Republican essential matchup straw survey at CPAC Orlando in late February.
"I want to personally thank each and every one of you for your incredible support," Trump said as he gave the Dallas event's keynote address minutes later.
Florida Gov. Ron DeSantis arrived in a far off second, at 21%. Nobody else among the 19 potential 2024 Republican White House competitors bested 1%.
DeSantis, an initial term lead representative and Trump partner who took off in prominence among traditionalists cross country for his protection from lockdowns and COVID limitations in the midst of the Covid pandemic, effortlessly beat a second 2024 polling form question – without Trump on the theoretical voting form.
DeSantis snatched 68% help on that inquiry, with previous Secretary of State Mike Pompeo at 5%. Donald Trump Jr. also, Sen. Ted Cruz of Texas were both at 4%, with South Dakota Gov. Kristi Noem at 3%. Nobody else beat 2%.
The straw poll results, alongside the previous president's headliner speech on Sunday, were the most anticipated moments at the three-day get-together of conservative activists and pioneers from the nation over.
Trump's strong performance does not shock anyone. CPAC, long the biggest and most persuasive get-together of moderates, has become a Trump-fest since his 2016 presidential election victory.
88% of 1,525 CPAC participants projecting polling forms said they unequivocally supported the work Trump did in the White House, with another 10% fairly endorsing.
CPAC attendees anonymously replied – by means of an online application – the 20-question review planned by coordinators. Among the subjects on the secret ballot, which coordinators say will give them a feeling of the pulse of the conservative movement, are critical race theory, cancel culture and border security. In any case, the 2024 straw survey questions, no ifs, ands or buts, produced the most interest.
At the straw poll at CPAC in Orlando, DeSantis, who completed in runner up with 21% support, was the solitary other Republican to arrive at double digits.
DeSantis bested the second straw poll question in Orlando, which did exclude Trump, getting done with 43% help in the speculative designation confrontation, with Noem second at 11%.
Omar Choudhury Tells Us How He Helps Thousands Of His Clients Build Credible Instagram Pages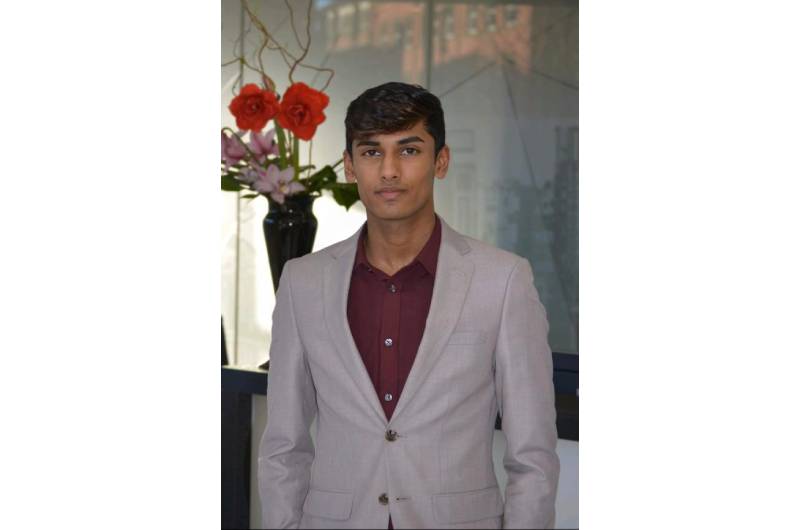 Omar Choudhury is a well-known social media strategist, digital marketer, and high-ticket closer. In the last two years alone, one of his main companies "Grow With Us Agency" has transformed the lives of over 2500+ clients worldwide. By doing so, the multi-million-dollar company has become a household name for many entrepreneurs and influencers who are looking to grow a strong following on the platform. 
Founding
Based out of Miami, the company is run by Omar, Dre, Arthur, and their amazing team of over 100+ hard-working individuals based all over the world. The company is focused on its client's growth, both online and financially. The main USP of the business is how well they scale Instagram brands and help their clients to monetize their newfound credibility.
Collaborations
The company has teamed up with some of the largest social media stars around the world, including Supreme Patty, Lele Pons, and Fivio Foreign to give back to the community. They have given away cash, PS5s, and even a car. Talk about helping people out during Covid! These giveaways allow their clients to get an opportunity to grow their following by tens of thousands of real fans all coming to their page to check them out.
Services
Some of the largest entrepreneurs in the world use the company's services. But Grow With Us Agency didn't become a household name in the Instagram world by just offering follower growth. Rather the company focuses on a full range of services to ensure their client's entire brand is fully established. Allowing their clients to also benefit from high-level engagement, access to being published on some of the biggest articles in the world, high ticket sales coaching, and a private community, the company has ensured that their clients are on a fast track to success by working with them.
If you are looking for help in building a credible online brand, then message Omar on Instagram for further advice.