Filmmaker Antoine de Bujadoux: "I emphasize the importance of men's health through my work"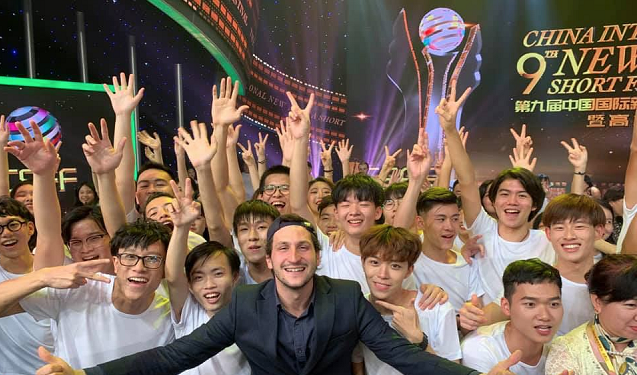 Subjects like testicular or prostate cancer are quite challenging to discuss for the public. However, we cannot ignore thissubject for long. These are already happening to men in great numbers, which French film director Antoine de Bujadouxhas studied and narrated pretty well.
Antoine de Bujadoux has shot multiple films on the subject of testicular and prostate cancer. He realized notmany of us talk about it. He brought to lifehumor and dark comedy throughhis videos. Even the French audience recognized these videos to be fantastic and madethem go viral. Many of his ideas are on "No Shave Movember," which depicts the value of men's hygiene. Antoine de Bujadoux speaks about a humorous way to direct the viral French movies on men, "The movie called Un vrai film de boules has won quite a few spots in multiple film festivals already. Its English version would be 'A Real Movie of Balls.' Here I am narrating that we should consider testicular cancer as a game. It's real and happening to many men around the globe already. I only added humor to make it funny, discussable, and shareable. That's how the content easily went viral in a short time. My team and I have directed manysuch movies in the most comedic fashion. I also work on the aesthetic appeal of the products used in the cinema. For instance, we actually used bowling and pins to spread the message protecting one's balls or testicles."
Antoine de Bujadoux was born and brought up in Paris, France. He is the son of Yves de Bujadoux, a famous French music composer. He has done his masters in Creative Business (2015-16) from EDHEC Business School followed by a pre-master degree in cinema (2013-16). He currently owns a social media company, Supertonio Ltd. It is 1.5+ years already. He freelances as a director and filmmaker since 2016. His films won 100+ notable recognition and placements in film festivals like Sacramento French Film Festival, Festival Off-Courts Trouville Independent Film Awards, Les Hérault du Cinéma et de la Télé, and others.
A blend of farmer's life, bowling alley, and the satire of testicular cancer are so wicked that you would eventually roll on the floor laughing while imagining the same. That's how appealing director Antoine de Bujadoux loves to make his content—the content with humility and thought-provoking message.
Raha, the daughter of Alia Bhatt and Ranbir Kapoor, receives the cutest personalised quilt; see here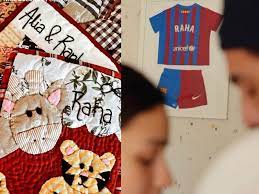 After welcoming a baby girl, Alia Bhatt and Ranbir Kapoor are embracing a new stage in their lives. While well wishes for the couple and their newborn daughter have been flooding in, their designer friend Anaita Shroff Adajania recently gave them a sweet gift.
Friday night, Alia posted a photo of some unique, handcrafted blankets to her Instagram stories. 'Alia & Ranbir' was written on one of those quilts, and 'Raha' was inscribed on the other. On blankets, there were also carvings of adorable creatures and infinity symbols. Alia thanked @anaitashroffadajania and @purkalstreeshakti for sharing the photo.
Later, Alia Bhatt disclosed the name of her little girl in a different post and explained why they decided to preserve the name "Raha". "The name Raha (selected by her amazing and wise Dadi) has so many lovely implications… Raha, in its purest form means divine path in Swahili she is Joy, In Sanskrit, Raha is a clan, In Bangla – rest, comfort, relief, in Arabic peace, it also means happiness, freedom & bliss. And true to her name, we felt everything from the first second we held her, she wrote.
Regarding her professional career, Alia most recently appeared in Ayan Mukerji's Brahmastra, which also featured Ranbir Kapoor, Amitabh Bachchan, Mouni Roy, and Nagarjuna in significant parts. With the upcoming film Heart of Stone, Alia will make her Hollywood debut alongside Gal Gadot, Jamie Dornan, Matthias Schweighofer, and Sophie Okonedo. Additionally, she is developing Rocky Aur Rani Ki Prem Kahani with Ranveer Singh for Karan Johar. In addition to these, she will appear on film in Jee Le Zaara alongside Priyanka Chopra and Katrina Kaif.
Movie Promo for Cirkus: Laugh Riot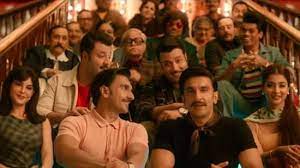 The Cirkus trailer has arrived, and it was well worth the wait. In the movie, Ranveer Singh plays two roles.
Ranveer Singh is first introduced in the teaser as an electric man in a circus. Ranveer, on the other hand, wonders why he feels this way and embarks on an investigation with his close buddy Varun Sharma.
The story takes place in a lively, boisterous, and colourful colony full with cartoonish characters. As Ranveer and Varun quickly realise that they have doppelgangers in the town, confusion quickly develops.
Add Johnny Lever and other actors' hilarious one-liners and a surprise cameo appearance by Deepika Padukone ( presumably in an electrifying dance number) to the mix and that is the Cirkus trailer for you. 
Coproducing the movie with Reliance Entertainment, Bhushan Kumar, and Rohit Shetty.
Kartik Aaryan brings his A-game to this terrifying thriller in the movie Freddy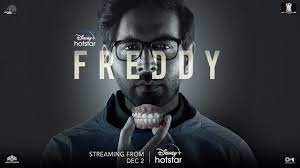 Freddy review: The Kartik Aaryan and Alaya F-starring movie doesn't seem stretched out or veers off course at two hours and thirteen minutes. The second half of the tale becomes a little predictable, but the movie still maintains its momentum.
I suppose that's why Kartik Aaryan's most recent film, Freddy, which will give you the chills, succeeds because it's dark, intense, toxic, and intensely toxic. The movie masterfully captures the complexity and eccentricities of Kartik's character by portraying him in a never-before-seen avatar. Shashanka Ghosh's suspenseful thriller Freddy will make you feel terrified, scared, and occasionally just creepy.
Without batting an eyelash, Dr. Freddy Ginwala (Kartik Aaryan), a 28-year-old introvert, recluse, and loner dentist, captivates you with his story of searching for his "soulmate" for five years on the matrimony website Meri Shaadi.com. After failing to locate a good match and being humiliated by a few prank calls, Freddy develops feelings for a married woman named Kainaaz Irani (Alaya F), who is trapped in a violent marriage.
When she needs to have a tooth extracted, she visits his dental office. After that, a series of things happen that bring the two of them together and cause them to fall in love. But this love story is about more than just the happy occasions, private encounters, and affection the characters have for one another.
The great twist at the halfway point and the climax are without a doubt the highlights of the movie and leave an impression on you. Freddy is undoubtedly a spine-chilling film to watch, with characters that are as complex as its plot. Currently, you may watch the movie on Disney+ Hotstar.