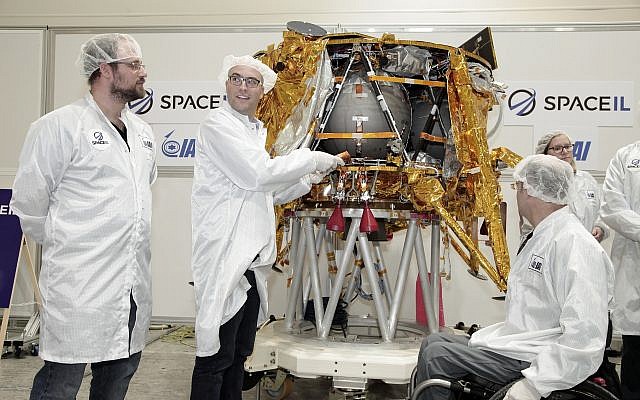 The absolute first secretly funded mission to the Moon is now in progress, with the Beresheet shuttle removing this past Friday. The mission, which is the first lunar mission for Israel and the just a single ever to be upheld by private investors, was coming easily until a still-unexplained PC glitch stunned the shuttle's engineers for a loop.
As indicated by SpaceIL, the startup behind the mission, the shuttle was booked to play out a move that would facilitate its way towards the Moon, however something turned out badly. Just before it should make its turn, the shuttle's PCs startlingly restarted, counteracting the directions and keeping the Beresheet lander on its officially settled orbit.
Beresheet isn't cutting a straight line between the Earth and the Moon, since such a mission would require a fantastic measure of intensity and the shuttle basic isn't intended for such things. Rather, it was first propelled into an elliptical orbit around Earth, which bit by bit develops longer as Beresheet performs cautious moves to push it farther away from home. In the long run, the orbit will put it close enough to the Moon that it can hop into lunar orbit and after that in the end land.
The moves the rocket makes must be done decisively with the goal that it winds up at the perfect spot and the opportune time to hop towards the Moon, however that basically didn't occur this time around.
"During the pre-maneuver phase the spacecraft computer reset unexpectedly, causing the maneuver to be automatically cancelled," SpaceIL said in a statement. "The engineering teams of SpaceIL and IAI are examining the data and analyzing the situation. At this time, the spacecraft's systems are working well, except for the known problem in the star tracker."
The group still doesn't have even an inkling how or why this sudden restart occurred, or how it may influence the mission. It will clearly need to endeavor the arranged move again so as to get it in the groove again, however nothing is sure now.