Fortel believe in the customized utilization of artificial intelligence for real-time assessment of the progress of our civil engineering projects. We manage Issues and problems related to Design optimization, construction management, quality control, and risk management by applying artificial intelligence.
Fortel provide valuable alternatives regarding any issue and problem by a quick survey of the construction site. Our focus is to provide rapid, reliable and valuable services by data analysis through artificial intelligence.
Fortel construction professionals utilize 3D building information modeling to manage the construction design and project plan which depict the sequence of activities involved in the construction process.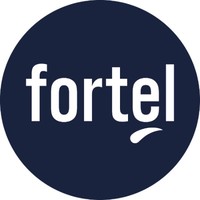 To prevent redraft the whole work, our professional engineer identity and alleviate the clanks between different models through machine learning-based generative designs. Software is utilized to explore the distinctions present in different design models and generate alternative solutions by using machine learning algorithms. We provide the optimal solution by optimization of different 3D models through machine learning and software applications.
Fortel mainly focus on project planning by dividing the whole construction process in the subproject. The 3D scanning of a construction site provides essential visual data which is then processed through artificial intelligence, machine learning algorithms, and software applications to create detail maps.
These detail maps of construction sites are utilized by our managers for planning the sub-events of projects in real-time. Fortel's management team analyzes small issues through machine learning and resolves them before emerging in the form of big problems. That's why Fortel asses' infinite combinations and substitutes that based on similar projects.
Fortel great focus on machine learning and software application has made us enable to cope with all sorts of risks associated with time, cost, quality, and safety. Fortel have an excellent ability to working with multiple sub-contractors in joint projects as we have great experience of providing machine learning solutions. Our team can creatively focus on limited resources and time by reducing major risk factors through modern software.
Fortel provide self-driven machinery at construction sites that can be used for multiple tasks in a repetitive manner and perform the task more efficiently than manual labor. Fortel autonomous and semiautonomous bulldozers efficiently do preparation or excavation work while concrete demolition and pouring services is rapidly being done through machinery on construction sites.
Artificial intelligence and machine learning both have collectively enhanced the construction speed and enabled the control of task completion in competitively less time duration. That's why one machine performs multiple tasks efficiently. That is the fact behind our success.
Lots of risks are involved in the construction sector that limits the safety of human labor and brings structural errors to a great extent. Fortel primarily use artificial intelligence for real-time analysis of the risk and dangers associated with manual labor and structural infrastructure at specific construction sites. Fortel use a specific algorithm to detect that possible safety hazards by correlating visual images of accident records and labor position on the construction area to reduce risks and minimize redraft by providing alternative designs.
Media Contact
Fortel Services Ltd
Address: 33-35, Wednesfield Road, Willenhall, Wolverhamptom, West Midlands WV131AE
Phone: 01902-603409
Website: https://fortel.co.uk