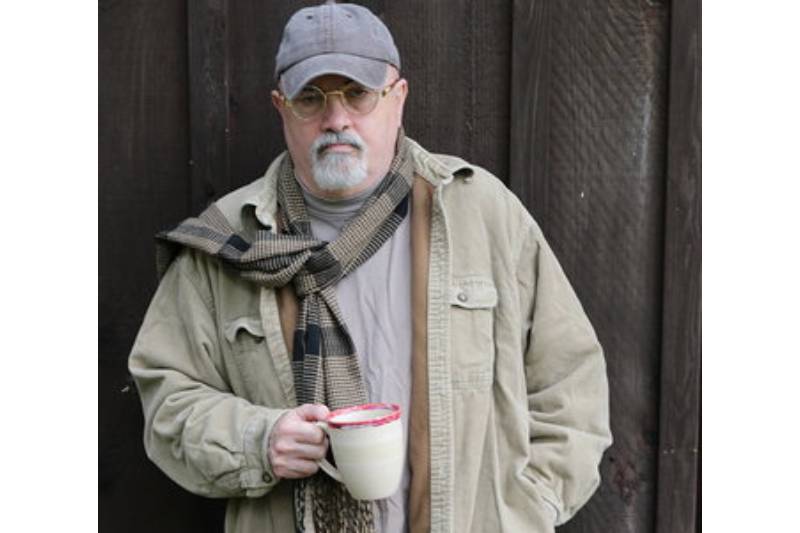 For people who suffer from depression, their days can be filled with sadness, uncertainty, and confusion. Just the simple things that folks take for granted can be an immense struggle for one who suffers from mental illness.
Mental illness is not a friend for sure and it can rip the heart and soul out of someone and leave you lying in your own world of insanity. The old saying about a journey that has no end fits here perfectly with the addition of, not one friend will greet you along that journey.
It can isolate you from your own world and hold you captive for long periods of time until it decides to give you a brief release from your struggles. And that is how life has been for Doc Dalton.
Doc was once asked to explain mental illness in 2 lines or less to which he replied. I know the difference between jumping into bed to hide from the world and jumping out a window to leave this world. But even with all that there is hope, a chance for a calmer tomorrow and that preverbal light at the end of that exceptionally long tunnel. There is always something or someone who can make a sufferer smile and that is exactly what happened to this man known as, The Depressed Poet, Doc Dalton.
He had been hospitalized several times for his depression but on one of those times a doctor approached Doc and suggested that he try his hand at poetry. States Doc, I was not in the best of moods and for a moment I thought he was crazier than I was, but I am open minded and take into consideration I was locked in and could not leave so I said, why not. At that point he was handed a pencil and a writing pad, taken to a room, and basically was told to start writing and it was then that the light at the end of the tunnel started to shine brighter and clearer.
Out of nowhere he started writing about things he never thought of before. From the stars at night, to the sound of the oceans roar, to the passing of the breeze, the flight of a bird, a shooting star, leaves falling from a tree and all the beautiful gifts that God and the world had to offer. It was incredible claims Dalton. Another surprising thing took place as well. It was as if his mind went on a vacation. It was where all the craziness left during his time of writing, the calmness came in and made everything OK.
States Doc, I walked the floors of hell more times than I like to remember and there were a few folks who helped me through those rough times like Ray Wylie Hubbard and Darrel Scott, two of the best Americana artists out there today. Their music and words helped me greatly. And let me not forget about Irish poet, Pat Ingoldsby who was there in spirit also. Those three men write some of the best, far out stuff you could ever imagine, and it kept my mind at ease.
It is a hard journey and one that stays with you day in and day out says Dalton, but times are a bit easier these days. He continues to write and has been published a few times. He writes what he calls God poetry but does so in humorous ways as one can tell by some of the titles of his poems such as, a Shot of Cuervo and some Jesus to go, Bible and a Beer and Whiskey and a Prayer. But with those come a host of more serious ones that seem to help guide him on his path, one filled with peace and calm.
He is also the host of the podcast, The Coffee and Prayer Series. It is a Place Where a Good Cup of Coffee and Some Quiet Prayer Can Change the World. It is a peaceful show say's Doc, where we talk about everything, including mental illness and where to get help.
So, what is in the future for The Depressed Poet, more shows, and more writing for sure and that should keep him busy while giving his mind a break. When asked about how he personally feels about his writings, Doc simply say's this. I do not consider myself a Great writer because the truth is, I am not. I do not consider myself even a good writer because the truth is, I am not. I look at myself as a man who stumbles through his words, so he can make it through his days. It is just that simple.
Like to learn more about The Depressed Poet, visit his website at, www.docdalton.com