From Depression to Desperation to Appreciation and Gratitude. Meet The Man Knows as The Depressed Poet, Doc Dalton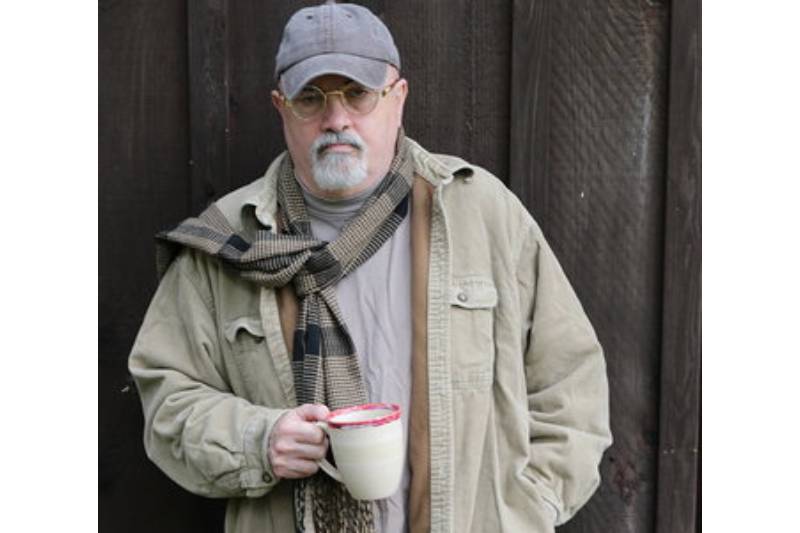 For people who suffer from depression, their days can be filled with sadness, uncertainty, and confusion. Just the simple things that folks take for granted can be an immense struggle for one who suffers from mental illness.
Mental illness is not a friend for sure and it can rip the heart and soul out of someone and leave you lying in your own world of insanity. The old saying about a journey that has no end fits here perfectly with the addition of, not one friend will greet you along that journey.
It can isolate you from your own world and hold you captive for long periods of time until it decides to give you a brief release from your struggles. And that is how life has been for Doc Dalton.
Doc was once asked to explain mental illness in 2 lines or less to which he replied. I know the difference between jumping into bed to hide from the world and jumping out a window to leave this world. But even with all that there is hope, a chance for a calmer tomorrow and that preverbal light at the end of that exceptionally long tunnel. There is always something or someone who can make a sufferer smile and that is exactly what happened to this man known as, The Depressed Poet, Doc Dalton.
He had been hospitalized several times for his depression but on one of those times a doctor approached Doc and suggested that he try his hand at poetry. States Doc, I was not in the best of moods and for a moment I thought he was crazier than I was, but I am open minded and take into consideration I was locked in and could not leave so I said, why not. At that point he was handed a pencil and a writing pad, taken to a room, and basically was told to start writing and it was then that the light at the end of the tunnel started to shine brighter and clearer.
Out of nowhere he started writing about things he never thought of before. From the stars at night, to the sound of the oceans roar, to the passing of the breeze, the flight of a bird, a shooting star, leaves falling from a tree and all the beautiful gifts that God and the world had to offer. It was incredible claims Dalton. Another surprising thing took place as well. It was as if his mind went on a vacation. It was where all the craziness left during his time of writing, the calmness came in and made everything OK.
States Doc, I walked the floors of hell more times than I like to remember and there were a few folks who helped me through those rough times like Ray Wylie Hubbard and Darrel Scott, two of the best Americana artists out there today. Their music and words helped me greatly. And let me not forget about Irish poet, Pat Ingoldsby who was there in spirit also. Those three men write some of the best, far out stuff you could ever imagine, and it kept my mind at ease.
It is a hard journey and one that stays with you day in and day out says Dalton, but times are a bit easier these days. He continues to write and has been published a few times. He writes what he calls God poetry but does so in humorous ways as one can tell by some of the titles of his poems such as, a Shot of Cuervo and some Jesus to go, Bible and a Beer and Whiskey and a Prayer. But with those come a host of more serious ones that seem to help guide him on his path, one filled with peace and calm.
He is also the host of the podcast, The Coffee and Prayer Series. It is a Place Where a Good Cup of Coffee and Some Quiet Prayer Can Change the World. It is a peaceful show say's Doc, where we talk about everything, including mental illness and where to get help.
So, what is in the future for The Depressed Poet, more shows, and more writing for sure and that should keep him busy while giving his mind a break. When asked about how he personally feels about his writings, Doc simply say's this. I do not consider myself a Great writer because the truth is, I am not. I do not consider myself even a good writer because the truth is, I am not. I look at myself as a man who stumbles through his words, so he can make it through his days. It is just that simple.
Like to learn more about The Depressed Poet, visit his website at, www.docdalton.com
Real Estate Mogul Mike Oddo's Genius Pivot After Lost Market Share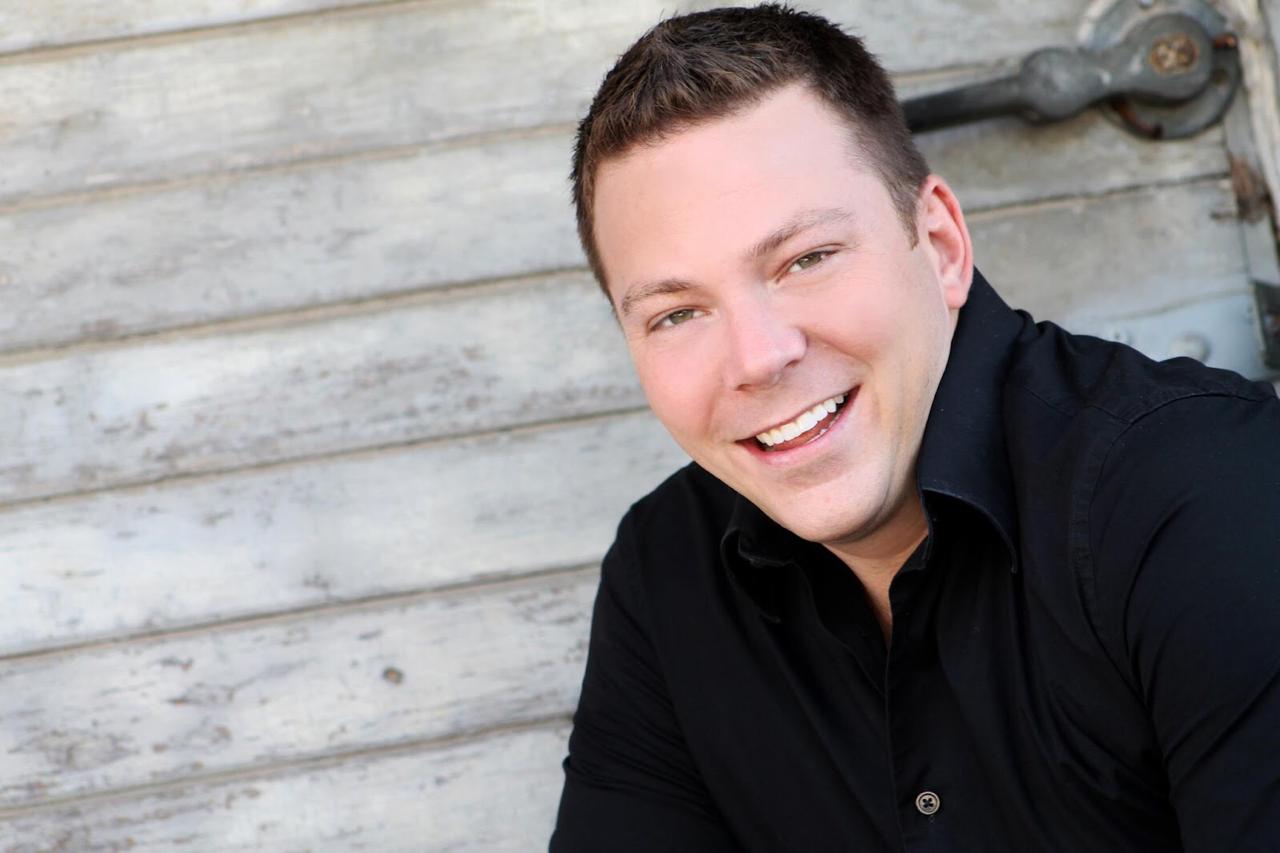 From humble beginnings to scaling his brokerage to a yearly seven figure business at 26, Mike Oddo's feats were phenomenal. Most entrepreneurs know, the market is a constantly evolving creature. As fate would have it, real estate mogul Mike Oddo, discovered this first hand when to his dismay he realised his precious brokerage was losing market share to a competitor in the early 2010s.
The competitor had recently begun using a software allowing for an unusual advantage in the marketplace. Mike however, was not too worried as he'd anticipated a need for such a software and had begun his own development of one. This only confirmed his sususpion and pushed Mike to go pedal to the metal and make his platform usable for his brokerage. That he did and he would soon reclaim his position as the undisputed champion in the real estate space.
Spotting opportunities, Mike knew that the proprietary tech stack he and his team developed had some serious potential to catch the market by the storm. "As a seasoned real estate veteran, I knew one thing. Booking meetings with prospects was a real pain, and I had always hoped that there would be an easier way to go about conducting real estate sales." – Mike Oddo.
A sequence of events led Mike to have a chance encounter with the brother of a former employee who was actively involved in selling Yellow Page subscriptions. He proposed to the experienced salesman a potential deal where the salesman would sell Mike's software in return for a generous commission, a deal would be made and that month Mike Oddo would see $20,000 in subscription sales for his proprietary system.
Mike's subscription service would go on to be named "Market Maker Leads" – a U.S based software platform for real estate agents that generates real estate leads, nurtures leads, builds your authority and status, delivers those leads as prepositioned appointments™ directly to your calendar. Everything is done for you for a set monthly cost.
Now with proof of concept that agents like and see returns with his platform, Mike made the decision to sell his brokerage for what we would imagine was a handsome amount and Found Market Maker. Since 2012 Market Maker has ushered a new era of convenience and innovation in the real estate market.
Naturally, with the next level convenience offered by Market Maker, Mike's company has become one of the fastest growing privately held companies in America with a very positive trajectory that we look forward to seeing play out.
Entrepreneur and marketing guru, George Elia, has been consistently behind the scenes pushing buttons behind some of the largest brands/name on social media.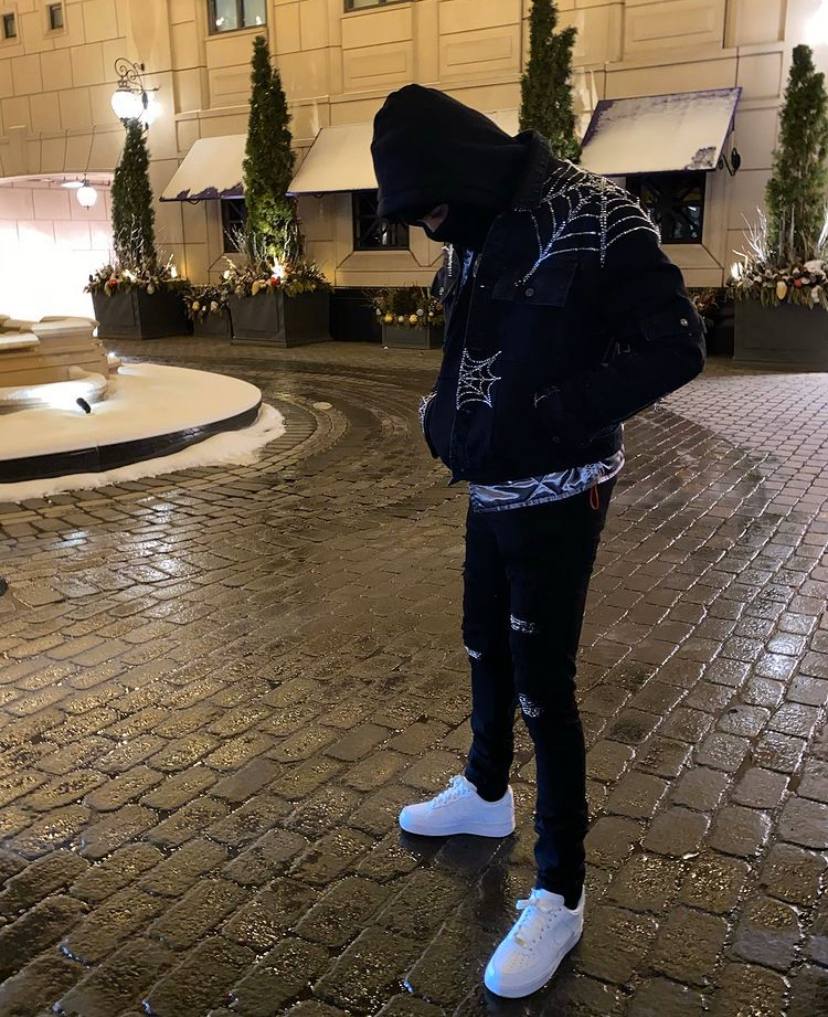 Originally from Lebanon, began his industry rise dating back in 2017, where he was a key member and mentor for some record labels,
George, was influential to the development of several artists on the label, along with many others, helping guide and support careers of artists like, Diego money , Doe Boy, Guap Tarantino, Trap Manny, and many more.
Executive to Marketing Guru and Branding Expert.
George, has been apart and responsible for bringing some of the best new products and entertainment to the eyes of Millions of social media users.
."We've perfected our system, and the results prove it"
The Importance of Pocket Your Dollars Money Solutions and Expert Financial Advice
You may earn a lot of money, but when it comes to investment, not everyone knows the ins and outs of their overall finances. This is where Pocket Your Dollars money solutions come into picture. Read on to understand why financial advice from experts like them is necessary.
There is a thought "Only rich people need financial advice from experts", but it's not true. Financial advice from experts is very important if you have a growing business or even a start-up because expert financial advisors have good experience and knowledge in the field. Their experience helps you to build and protect your assets. There are many such services that you can hire. To make your investments fully secured for a longer period it is very beneficial to take financial advice from experts. Here are 5 rewarding reasons to get financial advice from experts.
For Your Family's Protection
The very first financial planning one has to decide is life insurance. There are many life insurance plans available in the market. Some are very good, while some are average and some are ideal. The main reason why there are many options is because there are various such life situations. Since every individual situation is different, an expert can tell you which life insurance policy perfectly fits your needs.
Each life situation is different, for example, you are single or married, you are retired, or have a young family. They can help you find appropriate plans. They carefully study your life situation and provide the best feasible options for you and your family.
Plan for Saving and Spending
For building assets, you require long-term security. At first, you have to pay for your emergencies and then for holidays and luxuries, as it doesn't make any sense if it was the other way around. Step one should be to start saving and controlling your spending habits. You should be free from debts. You can check out Pocket Your Dollars and hire them to help you clear your debts with proper planning. Step two is to plan the saving patterns to build a wealthy lifestyle efficiently and effectively. The financial expert understands your whole situation properly and guides you through the right path towards a victorious future.
Purchasing a house is the costliest decision you ever take in your life. Financial experts often help you save many thousands of dollars and wait for the best time when the interest rates are best for you so that you'll never have to borrow few dollars from here and there when you are purchasing a house.
Many Americans think about early retirement.Whatever your goals are, a financial expert advises you accurately to evaluate what can be possible. After that, the expert creates an effective plan for you to achieve your investment goals.
If you are searching for a financial solution on the internet and doing all the work by yourself, then it can cost you time. To find the optimal solution, you have to study each aspect. Since the financial expert can do it in no time, you have peace of mind.
It doesn't matter how much money you have or how old you are, you need a financial expert to ensure a secure financial future.