Geeta Verma Celebrities Make-up artist adds value in the Modeling World with her increidble work || The Unstoppable Magazine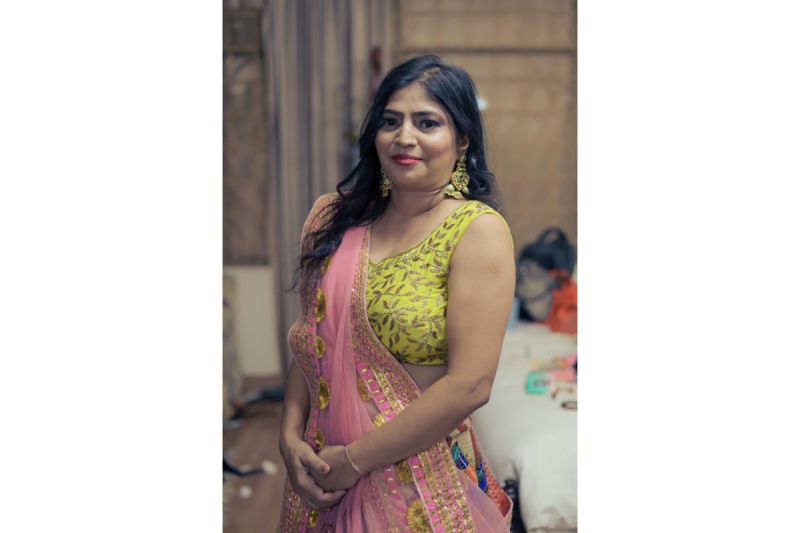 In the glamour world of modeling, makeup plays an important role. The professionals dealing with this key aspect of modeling remain the kingmakers in the industry. One such name that is making a lot of difference in the life of models is Geeta Verma who remains a Star-Academy trained professional makeup artist. Being creative, she has remained very much interested in exploring the world of fashion and makeup. He chose to embrace her creative side ever since she was a young girl.
She holds a degree in Humanities, and her passion for makeup and styling never looks down and she took a styling program during these times. She now holds a decade of experience in the field of hairstyling and makeup. Her passion and commitment with her work has made her the top makeup artist and she keeps on moving ahead even during the tough conditions in her life. She faced issues while taking care of her kids, however, when kids turned up in their age, she got enough time to explore things professionally to evolve her hobby.
She then took up a couple of several courses in makeup from accredited places and makeup artists and professionals within India and abroad to take a plunge in this field. She was more interested in makeup and hairstyling and thus gained a good exposure and work. Thus she decided to pursue her career in makeup thus adding value in their lives by making their beauty glow. She sees too many smiling faces in her professional world. Her journey in makeup and hairstyling is going smooth in the beautiful world.
Ellen Alexander releases a book in honor of her grandfather Nikolai Bugaev "The Radioman of Cosmos Era"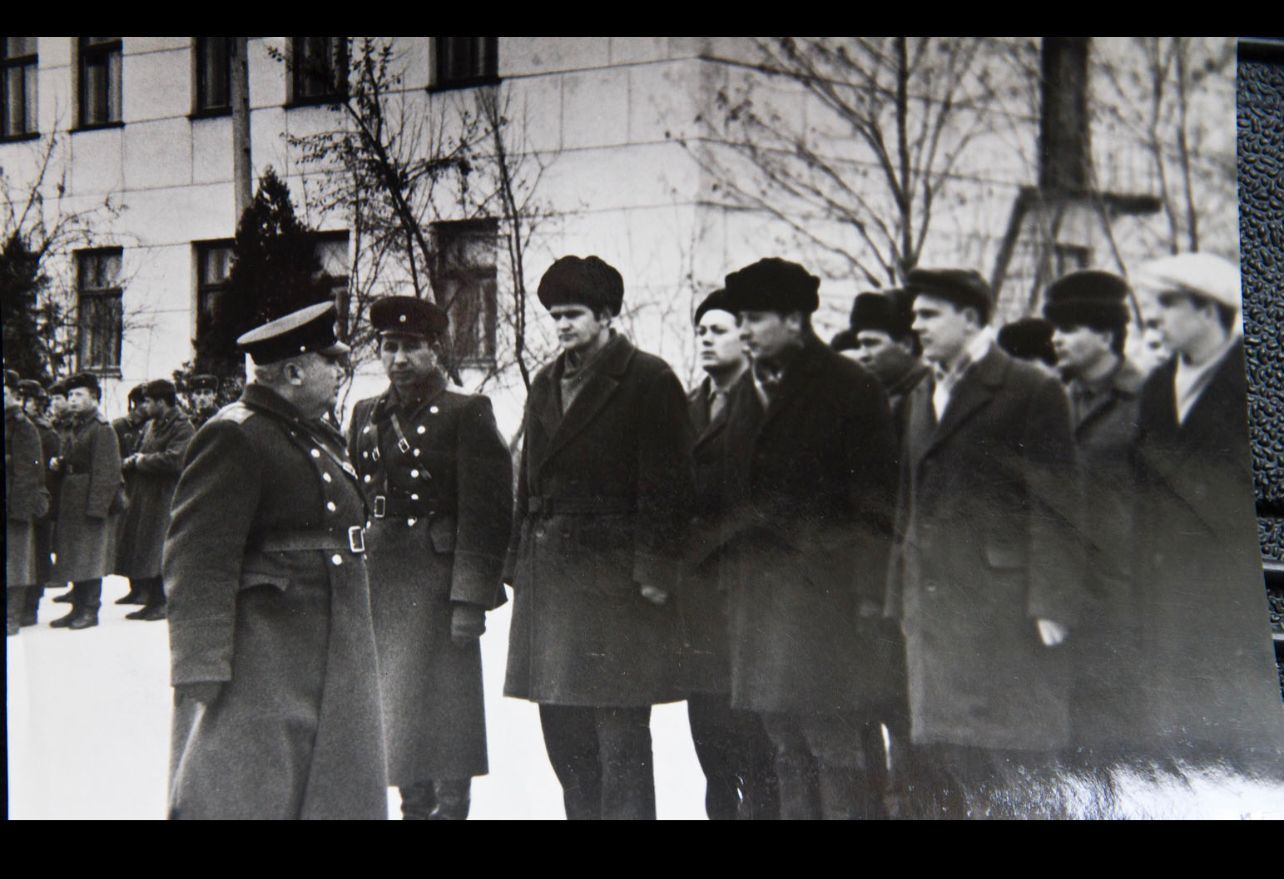 "The Radioman of the Cosmos Era": release of the book about Nikolai Bugaev, a person who ensured radio communication with all cosmonauts in the USSR, as well as control of all space objects of the country
In May, a book about Nikolai Ivanovich Bugaev, a person who worked in the same team as Sergei Korolev, the founder of practical cosmonautics, an outstanding designer and organizer of rocket and space technology in the USSR, designers Georgy Babakin, Mikhail Ryazansky, Alexey Bogomolov, will be released on the markets.
Nikolai Ivanovich Bugaev also organized and provided telephone and television communication with all cosmonauts starting from the first human-crewed flight of Yu.A. Gagarin and right up to the entry into space and the first manual landing of the Soviet manned spaceship Voskhod-2. He organized and conducted communications with the first deep space objects, "Moon", "Venus", and "Mars".
In the middle of the last century, talk about an artificial satellite of the Earth, a man in space, the program to explore the Moon, Venus, Mars seemed to most people taken out of the context of a science fiction novel. But there were particular people behind their implementation.
In those years, not only the name of Chief Designer Sergei Korolev was strictly classified. People rarely talked on television about those who participated in space exploration with him. Colonel Nikolai Ivanovich Bugaev is among them.
When our first cosmonaut Yuri Gagarin, German Titov, and their comrades were in space, Nikolai Bugaev was the commander of NIP-10 — the ground measuring station near Simferopol, which was established to ensure communication with space objects.
Exactly from there, on October 4, 1957, a connection was made on the reception of signals with the first artificial satellite, and exactly there were carried out tests of the first Soviet moon rover. On a specially created lunodrom, space geologists and designers created and built a moon section, similar to the real one, with craters, stones, and "moon dust" from the Evpatoria shell rock. That's where the crews were trained to operate the moon rover.
And on October 7, 1959, the Soviet interplanetary space station "Luna-3" photographed the moon's backside for the first time in human history, and the image was spread worldwide. "Kolya, you and I will fly to Mars and Venus soon!" – said then Korolev to Nikolai Bugaev.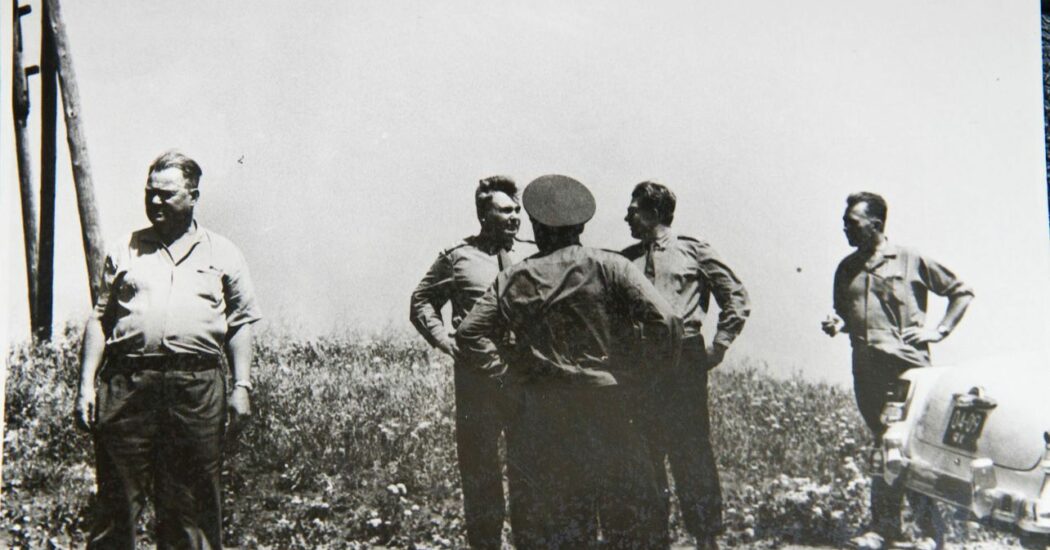 NIP-10 provided radio and TV communication between Earth and space, enabling cosmonauts in orbit to communicate by telephone with the Mission Control Center. Nikolai IvanovichBugaev is one of the two people who spoke to Gagarin during his legendary flight into space: the first was Sergei Korolev.
Later, Gagarin and Nikolai Bugaev repeatedly met, both for work and leisure.
That famous session and all the following ones — during Titov's flight and when Leonov went into open space for the first time and Belyaev for the first time performed manual control of the spacecraft landing — were successfully conducted by NIP-10.
Thanks to the flawless work of NIP under the leadership of Bugaev, many other world-shaking breakthroughs in space exploration were made. Aircraft were controlled from there, and scientific and service information was received and transcribed there. It is no coincidence that Bugaev's home archive keeps photographs with dedicatory inscriptions of people, whose honor stations, streets, cities, and planets are named today.
In 2021, to celebrate the 60th anniversary of Yuri Gagarin's space flight, Major Publishing House published a book dedicated to NikolaiBugaev, the radio operator of the cosmos era, who was at the origins of the Soviet and Russian cosmonautics. And he sincerely believed that in the near future, the words spoken to him by Sergei Korolev about flights to Mars and Venus would come true.
Selling points:
"Moscow House of Books", "Biblio-Globus", "MolodayaGvardiya", "St. Petersburg House of Books".
Book chains: "Labyrinth", "Chitay-Gorod", "Bukvoed", "Gogol-Mogol".
Online stores: "Partner I.D.", Wildberries.
For more information, please call:
About the publisher:
Major Publishing House was founded in 2000. Currently publishes books of various orientations, with a focus on popular science literature. The Publisher's books are represented in many large bookstores such as Biblio-Globus, Moscow House of Books, MolodayaGvardiya in Moscow, St. Petersburg House of Books, Yekaterinburg House of Books, etc.
Michael Kors Collection: A Watch Company with Top-Notch Features

As the world develops, particularly now that nearly everything centers around the notion of digital technology, it becomes much more difficult for watch manufacturers to stand out if they have not had anything unique to offer. So Michael Kors chose to step everything up a level by launching dependable, helpful, and attractive timepieces to stay up with the needs of the new trends.
How Does Michael Kors Began?
Michael Kors, whose real name is Karl Anderson Jr., is an American fashion house created by designer Michael Kors. After canceling his participation at the Fashion Institute of Technology, Kors had become a salesperson at Lothar's, a boutique in Manhattan, New York, where he worked until 1977. He soon rose through the ranks at the store, holding positions such as designer and visual display director.
Kors was ready to launch his very first women's collection at Bergdorf Goodman in 1981 after being recognized by Dawn Mello, the store's fashion director. The designer subsequently became a partner with KORS Michael Kors after the collection was well-received. However, the firm declared bankruptcy and then was forced to close owing to unanticipated circumstances.
Like some of the other companies that experience adversity, he bounced back following his forays into other labels and became Celine's first women's ready-to-wear designer. In addition, Kors created his first men's line while working at the high-end designer house, and he also rose to the position of creative director. Eventually, in 2004, the firm debuted the MICHAEL line, which concentrates on women's accessories and clothing.
This also marked the beginning of Michael Kors Watch collection venture into the world. Around the same time, the company collaborated with Fossil, another American fashion house founded by Tom Kartsotis, to design and produce timepieces. As a result, Fossil became the only brand capable of doing so for Michael Kors.
The Best of Michael Kors Designer Watches
Have you had your heart set on a Michael Kors luxury timepiece for a long time? Then, trust us to show you some of the greatest Michael Kors Designer timepieces available, all of which are within your pocket.
Michael Kors Sofie MK38880
First and foremost, we offer a time-only edition that will undoubtedly appeal to both established and young females. This watch is particularly appealing due to its almost-faded dial and gentle, peachy details, complementing the stainless steel case and band. This one, in particular, features indexes that are a combination of Roman numbers and tiny floral motifs.
There are crystals in the center of the floral hour-markers that act as their base. Furthermore, it is powered by a quartz movement that is protected by a natural crystal. This Michael Kors wristwatch is among the most costly models, costing USD 229.
Michael Kors Slim Runway MK3380
The MK3380, also known as the Slim Runway Quartz Pink Dial Wristwatch, is for those who like bright and extravagant hues. This masterpiece is made of stainless steel, which is recognized for its durability. As a result, it differs from the characteristic gold look you notice when scanning through the Slim Runway collection.
In contrast to the ordinary Michael Kors timepieces for women with tiny features, this one has a 41mm excellent casing. It also has a high-quality quartz movement within, making it an excellent watch for those who don't like complex mechanics.
The display, on the other hand, is the ultimate focus of this clock. The MK3880's dial is a lovely pink tint that complements the geometrical hour-markers and silky silvery hands, all in a dauphin manner. It also features a sunray finish that gives it a more feminine look.
Michael Kors Dane MK8622
The MK8622, which has a sporty attitude, is yet another MK timepiece you should look for. It comes with a scratch-resistant mineral crystal and a silver stainless casing. It includes Arabic numeral hour-markers on display and three sub-dials for the minutes, seconds, and hour. It also includes a date display and luminous hands for nighttime use. Aside from the quartz movement, the watch also has waterproof features up to 100 meters or 300 feet.
Is Michael Kors worth it?
It has a reasonable cost range. Because quartz movements are used in most Michael Kors watches, they anticipate them to be less expensive than models with mechanical movements. However, this does not indicate that they are of inferior worth.
In reality, this mechanism was a genuinely helpful development since it provides greater precision and low-maintenance capability and ensures long-term durability. The brand's timepieces are of excellent caliber, and they also create fantastic statement pieces for your clothing.
Takeaway
Several of the designs have stones strewn throughout their bodies, while others have changeable straps. With that stated, you could see how much time and effort Michael Kors spent developing these delicate, practical, and avant-garde timepieces.
Harsh Narwani – A Man with Unceasing Potential and Numerous Abilities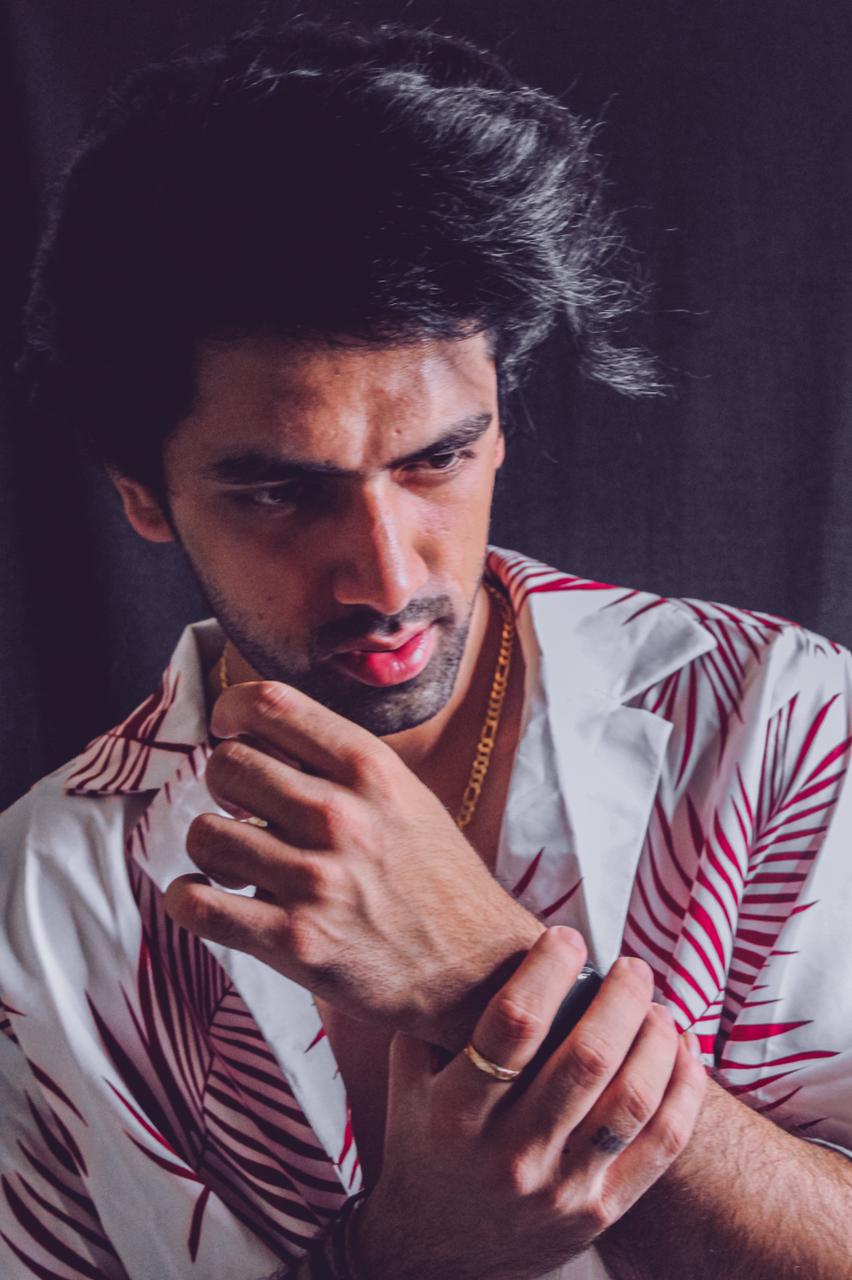 The current age has confidence in being a multi-tasker and multi-skilled. Both of these characteristics are uncommon to discover, and that too in a solitary individual. But, Harsh Nirwani is one of them. This Dubai based guy is a model, Lifestyle Influencer and the Official Member of Tik Tok Arab. Although he is originally from Ajmer, Rajasthan, India.
Harsh Narwani is also a male model that is not just a mannequin for brands. Modeling is a very rewarding business but there are many issues linked with it. Male models face these issues a lot compared to their female partners. Although they have a good physique and a beautiful face, they are doing less than the female models. However, some male models, who have proved that they are more than just mannequins for brands to show off their latest fashion.
Born on 19 September, 1995, Harsh Narwani began his modelling journey in January 2018. Then he started working for various popular brands and gradually gained a lot of fan following. Moreover, he soon hit the stage ablaze and became the showstopper in numerous events. Also, he appeared as a special guest in many reality and talent shows. His unique fashion style was an inspiration for the youth.
And besides, he was awarded for his remarkable and incredible work in a recent Filmfare Middle East award function, in front of various eminent guests such as Nora Fatehi and Kanika Kapoor. He earned the spot of the first runner up within the contest for which he was honored with an award.
Furthermore, Mr Nirwani became a famous Tik Tok sensation, soon after he started making videos. Tik Tok consists of a variety of short videos of various genres like – dance, comedy, education and much more. And slowly this application created spark within the youth. It is a great platform for people to represent themselves and their innovative ideas. Apart from this, there is Instagram, which also plays an important role in taking careers to a new level.
Still, his dedication and enthusiasm towards his work has blessed him with such big milestones. He also worked in collaboration with some digital apps such as: Carasti, OurShopee, Ecofy me and Lulu Hyper Market. However, his upcoming project is the second season of Arab Asia Starz.