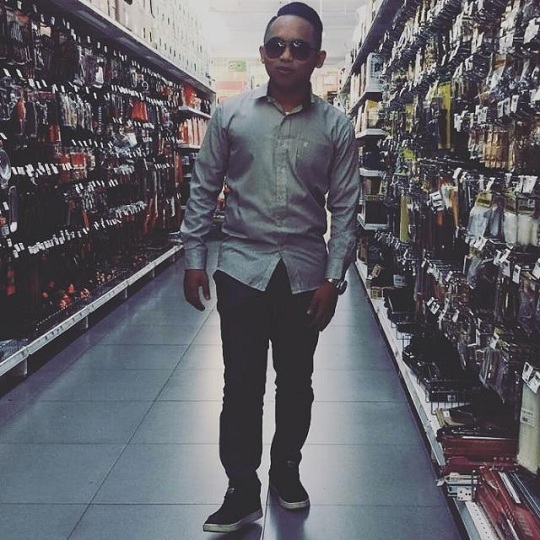 On 1 September 2019 hasdie Hasnan's first single was released on BBC Radio, now his name raises as a global artist, he will like an internationally famous artist such as Justin Bieber, Ed Sheeran and many more… He is the first international artist from Brunei. Now hasdie Hasnan release 2nd single titled "My World". This song now on air at All American radio.
Hasdie Hasnan is the first Bruneian Artist who release his song on international radio, at the last year his single "I Love You More" was released on BBC Radio and iHeart Radio. On 2020 Hasdie Hasnan release his second single with the English language, the title is "My World", This single now available on all music stores and music platforms, such as iTunes, Google Play, Spotify, Deezer and many more.
In 2019 Hasdie Hasnan famous with: a song I Love You More, and his song selected on World Chart for 2 weeks. Who are don't know with Hasdie Hasnan… You can follow him on Instagram @hasdiehasnan and Facebook "Hasdie Hasnan". At the date of first his single release on 6 March 2020, we are asking to him the story about his second single.
He said "This is my second single for international release and not for local only, this song was created by me, the label of this song is H2P Studio (Brunei Darussalam). The story about this song is for who has power in this world, like people who billionaire wanna said to someone who follows his step, and that someone was scared to do follow him, in this song lyric I write like I'm that man hahaha, but surely this is an only song lyric. Many people ask me, why this song is like you are illu*****i? Then I said, no… This song teaches us to not to do racism with other people and teach us to respect each other. No matter if we are not a billionaire or not, if we do good things, we will be a good person and so many people will follow us without some reason (billionaire)."
Hasdie Hasnan has released his second single (Official Audio Video) on Youtube. We hope you enjoy this song "My World" and keep waiting for his third single, keep support Hasdie Hasnan and Thank You so Much.
Media Contact
(DJ Press Company)
[email protected]
Manager: Daniel James