Hear from the multitalented JayQ The Legend, as he talks about his journey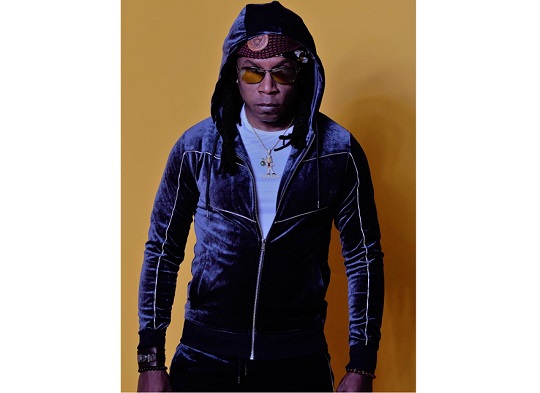 For many, music is a way of life. For some, like JayQ The Legend, music is a form of liberation. He finds peace and happiness in his music, which is reflected in the lyrics of his songs. While there are several rap musicians in the industry today, JayQ The Legend stands out, with his soulful, meaningful and inspiring songs – songs that everyone can relate to. Here is a brief about the musician, who calls himself the Legend.
Early Life
JayQ The Legend was born in St. Croix and he grew up in the New Orleans and Louisiana areas. His family belonged to the British Virgin Island of St. Vincent and other Caribbean Islands. Being a good observer, JayQ The Legend, started putting down his thoughts in the form of poetry and lyrics right from the age of 12. Writing down his thoughts was JayQ The Legend's source of expressing himself freely.
When he was about 12 or 13 years old, JayQ The Legend started taking his musical talent quite seriously. He was first introduced to music when he joined his school choir as a 13-year old. There has been no looking back ever since! JayQ The Legend started off as a gospel singer, but he soon entered the world of rap music, as that field was more welcoming to newcomers. Today, JayQ The Legend's music is a beautiful blend of pop, dance and urban music.
Music as a means of escape
JayQ The Legend grew up witnessing physical abuse. He saw his mother being physically abused every day. He didn't allow that to depress him or contain him. Instead, he used his musical talent to overcome the trauma he witnessed. Even today, he sees music as the best way of escape from his troubles. Music was the best way to vent out his expressions, and to forget the abuse his mom suffered. According to JayQ The Legend, music is the best way to "keep his peace and balance."
Today, even after many super-hit songs, accolades, awards and appreciations, JayQ The Legend still prefers solitude. To the world, he comes across as a person who loves a luxurious life and enjoys the company of beautiful women. However, he is still that musician, who has been impacted strongly as a child, and lets his music speak for himself than the material riches.
It is quite natural for people to get into mental trauma when witnessing abuse as a child. However, JayQ The Legend fought against all odds to seek solace in his music and escape from the trauma. His journey didn't stop there, though. After his service as a Marine, JayQ The Legend went on to become a civil rights lawyer, to help kids who dealt with trauma at a young age. He wanted to help kids beat the trauma and become successful, just the way he did. When questioned how he was able to keep trauma at bay, JayQ The Legend stated "my resilience comes from music and hope." Even as a child, when he wrote poetry to escape from his trauma, he hoped for better days, the exact kind of days he experiences today.
His music journey – Success of "Body Talk" and the remix version
After spending many years in school as a gospel singer, JayQ The Legend spent his adulthood years as a Marine. He got to travel to many countries during this phase to serve his country. This was the time he got introduced to the Afro-Caribbean sounds, which went to inspire him to create his own music. JayQ The Legend had already listened to a lot of music created by his inspirations, Bob Marley, Michael Jackson and Sade. He was also in love with the music created by the band, "Queen."
All the music he listened to and was inspired by, led him to create and release his first proper, hybrid track in June 2019, "The Body Talk." The single featured Michael Jackson's stylish aesthetics and JayQ The Legend's awe-inspiring music. This single made JayQ The Legend an overnight celebrity, as it attracted millions of views on YouTube, and made its entry into the coveted list of "Music Week Club Charts."
A few months later, inspired by the success of his debut single, JayQ The Legend dropped the remix version of Body Talk in August 2019. This version featured a cameo by the beautiful dancehall artist, Hoodcelebritty. JayQ The Legend admitted that Hoodcelebritty understood the essence of his music and worked for the video in just one day, and the rest was history!
Why Body Talk became a huge success
JayQ The Legend's lyrics are honest reflections of his expressions. Through his single, Body Talk, JayQ The Legend wanted to insist on the importance of communication & honesty in relationships. He spoke about the journey of a relationship in a song, and presented it beautifully in a hip-hop commercial dance style. Though hip-hop songs are known more for their dance beats, JayQ The Legend took special care of the lyrics as well.
He had the support of a brilliant production team headed by SOKO7, the Grammy-Award-winning producer from Ghana to help him with the beats and marketing of this song. When this single broke all records, JayQ The Legend experimented its remix version with the Afro-Caribbean dance beats with Hoodcelebritty.
Amazing Girl – A dedication to all the amazing women by JayQ The Legend
By the first half of 2020, JayQ The Legend released his new track, Amazing Girl, which went on to become a chart success not only in the USA, but in the UK as well. Until this track, JayQ The Legend's music had already topped some of the most prestigious charts like Billboard Reggae Digital Song Charts, Reggae iTunes Charts, Music Week Urban Club Charts, Hip Hop iTunes Charts, Billboard R&B Song Charts and National Rotation on BETJAMS and BETSOUL.
With Amazing Girl, JayQ The Legend made almost all music lovers sit up and notice his powerful music and even powerful lyrics. The story behind the song is as beautiful (if not more beautiful) as the song itself. While speaking about the song, JayQ The Legend dedicated it to all the amazing women everywhere in the world, who brought meaning to the lives of others through their care, intelligence, fortitude and sacrifice.
The song was co-produced by the 1500 or Nothing (nominated for Grammy 21 times!) band comprising Jay-Z, Kanye West and Bruno Mars. The song, an ode to all women who make a difference in our lives, featured some of the most talented women from all fields like sports, business, scientists, artists and more. It was quite touching to hear JayQ The Legend dedicating this song to his amazing mother, who witnessed physical abuse regularly, but overcame it to give a better future to her children.
Other inspiring works of JayQ The Legend
Today, JayQ The Legend is signed to an independent label, Breakout Music, based in the Beverly Hills region of California. While releasing the track, Amazing Girl by JayQ The Legend, the CEO of Breakout Music, Miriam Bavly stated that amazing women came in all colors and creeds. The time had come to acknowledge and appreciate them.
JayQ The Legend has been delivering many hit tracks and singles ever since 2019, and he continues to inspire budding African-American singers. With over 250K Instagram followers, JayQ The Legend has become an internet sensation, thanks to his peppy music, unbelievable dance beats and powerful lyrics.
His single, "It Could Be You" expresses the real life of a successful musician. The song beautifully portrays how the musician seeks solace in his solitude, despite having a luxurious lifestyle and beautiful women at his disposal. The song, with its R&B lyrics, peppy hip-hop beats and a dash of Reggae is just the one you have to hear to know how to make the most of your life and be happy with it. Following the success of this track, JayQ The Legend also released the remix version, "It Could Be You Bounce Mix." You have to watch the song on YouTube to experience the unique New Orleans cultural vibes.
Upcoming projects
After releasing tracks that have been topping the US and UK music charts, JayQ The Legend is set to release his next track, "Be Mine," which he co-wrote with Joelle James. JayQ The Legend is also excited about his movie, "The App That Stole Christmas," which he co-wrote with Miriam Bavly. It is now streaming on Netflix. He also plays an important part in this series.
He is also the co-writer and producer of Breakout Music and Film's second holiday movie, "The Drone That Saved Christmas," which will release during 2021 Christmas.
JayQ The Legend – The Man Who Loves His Music Too Much
JayQ The Legend is quite humble and blessed that he can produce great music and entertain others when times aren't too good currently. His eyes twinkle with pride when he talks about his love for the Afro beats. JayQ The Legend loves these Afro beats because they symbolize rustic nature, and all the beauty on the earth. While creating some scintillating music, he continues to inspire kids who have a traumatic childhood.
He gives them hope for a better future and asks them to hone their special talents, as that's the only they can get away from the stress. Apart from creating one record-breaking track after another, JayQ the Legend also flies commercial planes! This man is multi-talented, indeed! We hope his music and lyrics continue to inspire the world in a better way in the coming days.
Hardwork Is The Key Behind The Success Of Music Producer, Non Native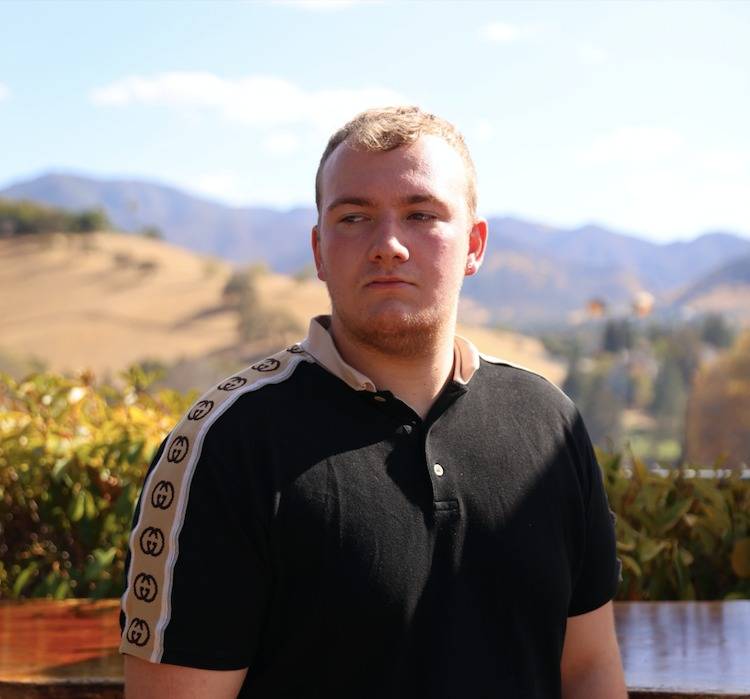 If there is one golden rule to success then that has to be hard work. It wasn't any different for Non Native. The music producer is getting accolades for his musical choices. But few know that these choices have a deep root.
Early in his career, he had to really strive and work hard to learn. For anyone associated with music it is extremely necessary to get the grammar right. He learnt the grammar of music by working with different musicians at different stages in his life.
This 21 year old music producer is highly adaptable and is a fast learner. His ability to adapt helped him get comfortable with various genres. Today he is excited with all different genres of music and this has helped him make varied choices.
Non Native's career graph has been a learning curve. This goes on to prove that updates are extremely important for anyone's professional growth. Flexibility is also one of the qualities that one can learn from Non Native.
Although he is popular with his musical partner Bordeaux. But his collaborations aren't limited to Bordeaux and in fact his most popular collaboration has been with Grammy winner H.E.R. 's Debut album.
'Love Me Lex': Help rejuvenate another eccentric web series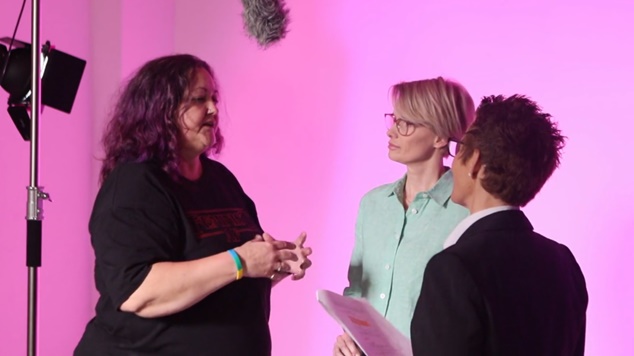 A group of nearby creatives is preparing to rejuvenate another screen project.
Love Me Lex is a 8 section web-series, with every scene being around 7 minutes, and it's set to be shot here in Perth. It's the tale of a lady in her 40s who is bouncing once more into the dating pool and searching for adoration.
To raise assets for the series the group have dispatched a crowdfunding effort, and there's only a couple of days left for individuals to show their help.
Maker Sanja Katich imparted to OUTinPerth what propelled her to compose the undertaking.
"I was motivated to compose Love Me Lex as I am energetic with regards to eccentric portrayal on screen, yet additionally on the grounds that I believe have strange individuals recounting eccentric stories. Such countless strange stories are told by individuals who don't have the lived insight of what our identity is and how we carry on with our lives.
"Something else is that there is so little portrayal of ladies in the 45+ age section in lesbian screen. Such countless stories address youngsters coming out, twenty-something party young ladies, or ladies in their 70s coming out following 50 years of a mysterious love. These accounts are additionally so vital and address issues and stories that are genuine locally, yet single moderately aged ladies are generally minimized, or not present by any means.
"I needed to make a show that could resound with a Queer crowd as a rule, yet particularly with a so regularly prohibited segment from Lesbian screen content." Katitch said.
It's hard when you've passed that enchanted 'Life Begins at 40' mark and you've concluded that it's an ideal opportunity to discover your individual. Dating is difficult enough for Millennials and Gen Zs, however for the more 'developed' among us – best of luck! Include the additional layer of being a lesbian, and the dating 'pool' psychologists to a greater degree a puddle! Follow Lex's experiences as she staggers, falls, gets herself – and rehashes everything – in her journey to track down her One.
We need to make this web-series on the grounds that there's not a great deal of portrayal of ladies in this age bunch on our screens – solid female characters and female driven stories, made by female authors, makers, chiefs and entertainers. These accounts are rare and we need to address that and right this wrong!
'Love Me Lex' is a 8 section web-series, with every scene being around 7 minutes. To make a series like this happen we need cash! What's more, we would adore on the off chance that you could offer whatever you feel alright with to assist us with making our amusing, heartfelt, sensational and particular show.
Our inventive group are generally local people to Perth Western Australia, just like the cast and team, and we'll shoot in and around Perth. 'Love Me Lex' will have an extremely 'Australian feel' to it – you'll experience the glow of the Perth daylight in every single scene!
Here's how Rumour got inspired to become a world-recognized musician today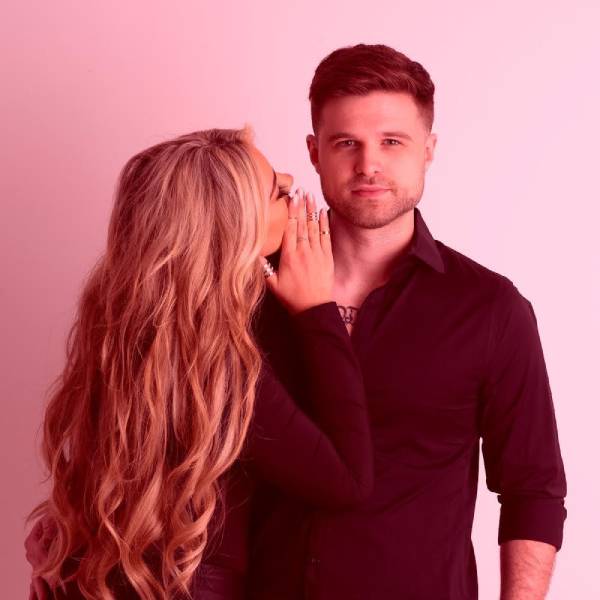 There is no doubt that "School of Rock" is a great movie and is even considered to be a legendary one by quite some people. However, to think that it has inspired someone to make music their passion and afterwards- their entire career is truly astounding. The person in question is Rumour, a multi-instrumental, multi-talented musician from Maryland.
Rumour was born on the 16th of November in the year 1993 in Brandywine, Maryland. He went to a Catholic School called St John's. Although music wasn't a necessary part of their curriculum Rumour would find himself surrounded by it in every area of his life. Soon he learnt to play the guitar, the piano and even the drums. Singing along with these instruments didn't come much longer after that. Apart from the movie mentioned above, another old memory that shaped Rumour and his love for music today is a special day he spent with his stepfather. "I can remember going to a music store with my stepdad and purchasing my first studio where I would make rap songs with my friends for fun. But then I started taking music more seriously and writing songs I would record myself singing and would practice over and over and I am still to this day recording writing and practising.", Rumour adds.
Another name that strikes out in Rumour's career graph and is responsible for his present success, is Aliem Jumpp, Rumour's first manager and mentor. He was the one who taught Rumour everything he needed to know about being in the music industry. Rumour, like many other newbie artists, was under the impression that one could do well just by creating good music. However, this is far from the truth and rising to the spotlight takes a fair bit of marketing and business skills. With his experience in the industry, Aliem Jumpp did Rumour a great favour for which Rumour is forever indebted.
Now that he is in a position of influence himself, Rumour speaks out to all other rising artists who might be unsure of whether or not they are talented enough to create a niche for themselves in the music world. According to Rumour, it was his passion to create music that in itself motivated him to stay in the game even after several ups and downs. "My dream is to be an amazing father and husband and never stop creating music", he says when asked about future plans.
Stay tuned for Rumour's future releases and follow him on the streaming platforms linked below:
YouTube- https://www.youtube.com/channel/UCaHkpvQuWAG35Q65_WFxScg
Spotify- https://open.spotify.com/artist/1HoOm6OAl4F6WNtBYF7fUE