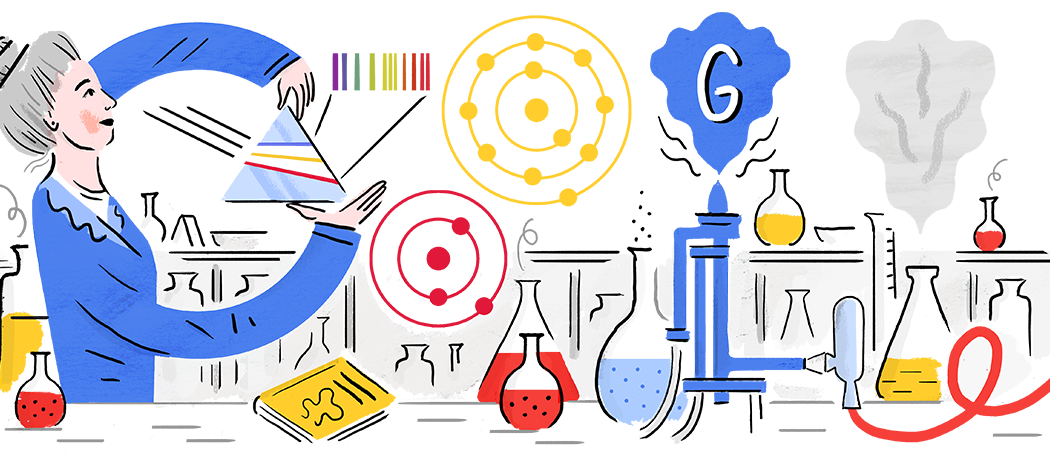 Google Doodle is celebrating the birth of a well known trailblazing female physicist Hedwig Kohn who needed to escape Nazi Germany.
Hedwig Kohn was conceived in Breslau – in modern-day Poland – in 1850 into a well-to-do Jewish family and entered the city's university in 1907, a year prior to ladies were authoritatively permitted to register. Formally, Hedwig entered the university there as an auditor. She was the second lady in the physics department, earned her doctorate in 1913 and was before long working at the university.
Amid World War One she remained with university and was one of just three ladies ensured to teach physic in German universities. Amid the war, she took on an expansive teaching load and advised of doctoral students. She even got an award for her service after the war. Be that as it may, the ascent of Adolf Hitler and the Nazis implied she would be focused on and in the long run compelled to escape. As s Jewish lady, she was restricted from educating in 1933 and compelled to spend the next couple of years on research contracts in industrial physics. She invested years endeavoring to get a visa yet an assortment of obstacles impeded the procedure including her moderately low proficient profile and the reality she was German.
In 1940, with World War Two seething in Europe, she at long last got a US visa and fled to America where she had the capacity to take up teaching once more, first at the Woman's College at University of North Carolina and after that at Wellesley College in Massachusetts until 1952. She left Stockholm on 12 October and went on the Trans-Siberian Railway to Vladivostok, achieving the U.S. after two months. In the wake of retiring from the classroom, Kohn took on a research associate position at Duke University where she coordinated Ph.D students in their examination while proceeding with her own work in fire spectronomy—something she had begun in 1912.
Kohn passed away in 1964.