How entrepreneur Stephen Orso is revolutionizing the industry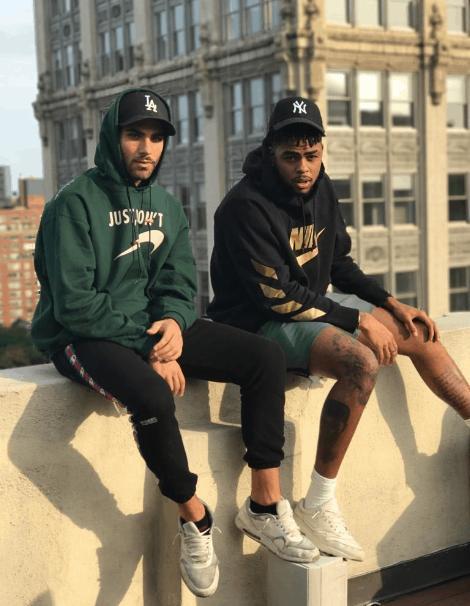 Stephen has experience as a successful entrepreneur and investor in the NYC nightlife scene, sports memorabilia sales, real estate, fashion, and musician management. Stephen is currently managing multiple businesses in these fields on top of maintaining important revenue producing relationships.
Stephen saw his first profitable business during his Sophomore year of high school when he started a high-end sports memorabilia company. Growing up playing baseball, his fandom introduced him to the world of game worn jerseys, but the profit margins are what motivated him to dive deeper. Ahead of the curve, he quickly became an early adopter of online marketing techniques, which opened doors to even bigger possibilities. "I remember being in high school and negotiating a deal to buy all of Michael' Vick's game worn jerseys," recalls Stephen. "I had to convince my father to drive me to Philadelphia to do the exchange at Mike's apartment. My dad thought I was crazy," Stephen adds. That deal, and a few like it, led to Stephen quickly running one of the most successful independent sports memorabilia companies in the country.
With the relationships made from the success of his first company, Stephen quickly proposed a deal to his father to become partners in an entertainment company with him in order to leverage his newfound network of athletes. Soon, Stephen had organized social events surrounding significant sporting contests and in 2011, they successfully executed multiple events for Super Bowl XLV. Due to Stephen's burgeoning network of high- profile contacts, their events were often sponsored by major brands such as Facebook, Sports Illustrated, and featured performances from musical acts like The Black-Eyed Peas, P Diddy, Diplo and more.
By Stephen's senior year of high school, he was faced with the difficult decision of going college for D1 baseball or remaining in New York to continue his entrepreneurial endeavors. After one semester of trying to make both work, Stephen made the decision to move back to NYC and forgo his athletic career to focus on growing his businesses full time. Soon, he had started his own events management company and began building relationships with prestigious clubs and restaurants all over the city, including Tao Group, 1Oak Night Club, as well as famed restaurant Cipriano. Stephen quickly found himself being introduced to a new world of opportunities and determined to take advantage, he started his next venture.
Having just turned 20, Stephen was presented with the opportunity to manage a relatively unknown musical artist at the time by the name of Bryson Tiller. Armed with an eagerness to learn and an extensive network ready to activate, Stephen quickly relocated the struggling artist to New York to allow him to focus on his career full time. Within a few short months, Stephen and his partners were able to secure that artist a major label recording contract with RCA Records, culminating in a platinum selling album and numerous Grammy nominations. Having seen how quickly an artist can rise to prominence with the right team behind them, Stephen soon went on to start his own independent record label called Loyalty Records with his childhood best friend Peter Ashley. The duo have since signed 8 acts thus far to a roster that includes producer phenomsKBeaZy (Kehlani's "Toxic" and Kyle Stemberger (Jorja Smith's "Be Honest".)
As an investor though, Stephen has not only limited himself to talent. In his portfolio, you will also find brand and products that aim to be high quality and health conscious such as Barely Bread, a certified non-GMO, gluten free bread company or FLOW Water, a 100 percent alkaline spring water with celebrity backed investments from actress Gwyneth Paltrow and musical artist Shawn Mendes. With anything Stephen commits to, whether it's a product or an artist, he has to believe in what the vision is.
Having found great success in numerous different sectors, Stephen is constantly looking for new ways to innovate and vertically integrate his businesses. His latest endeavor, a mini-series focusing on fine food and influential chefs, looks to explore the stories behind some of the city's most iconic restaurants, something Stephen's 25 years in New York has taught him all too much about. The project was slated to go into production this coming summer and will be available to the public in early 2021.
Rico Torres: No Limitation To What You Can Achieve In Life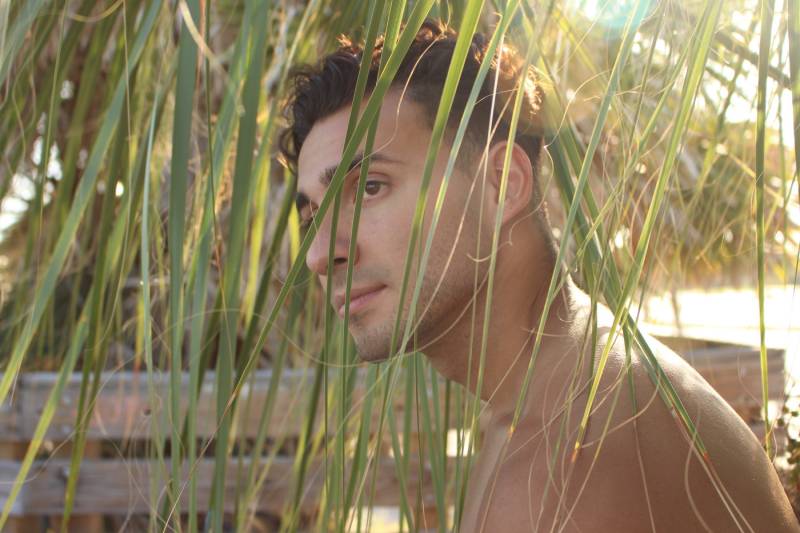 Rico loves to enhance individuals' lives. That is the reason he decided to impart information and mindfulness through the substance he makes. He is a multi-gifted character with his name across numerous life territories. He can utilize substances to move individuals since he has experienced a ton throughout everyday life. Along these lines, to reward society, he utilizes his Instagram to reach and show individuals the genuine estimation of life.
Rico is renowned today not on the grounds that he trusts in cultural standards but since he burrowed profound to discover his motivation. He was very nearly turning into a specialist subsequent to examining Biological Health Science at the University of South Florida. He made a progression of strides that carried him to where he is today.
His experience wasn't extraordinary compared to others you would respect, yet his flexibility and assurance are something worth loving. Rico is a Colombia-conceived American because of his folks' movement. Seeing his folks isolated and engaging in anorexia and asthma were testing experiences he confronted growing up.
He would take part in battles in school to try not to be tormented. Along these lines, he needed to change secondary school multiple times. Discouragement set in, and Rico experienced tension. He would not like to live in hopelessness, so he moved himself to deal with his body. Rico is solid today in view of wellness and strength preparing he used to break liberated from psychological instability. Presently, he has an incredible body that makes him perceptible among the group.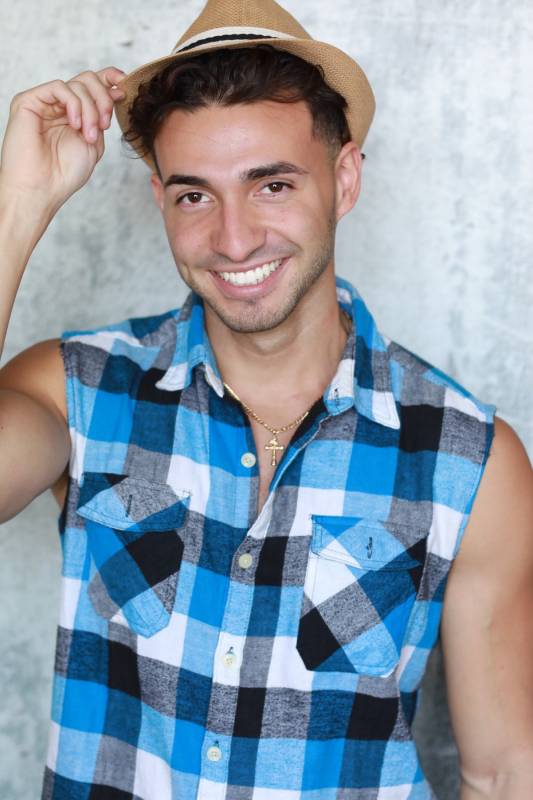 Rico is a fruitful businessperson with in excess of ten dynamic organizations, including a few investment properties. As a model, he works together with various brands to be their minister. As a committed extremist, he has gone on clinical mission excursions to Ecuador, Peru, and Nicaragua. This was never an issue for him since he adores voyaging.
With no experience or information about media outlets, Rico relinquished his journey to be a specialist to begin new vocations altogether. He accepts with the correct equilibrium, it isn't difficult to take a stab at something new. In spite of the fact that Rico bombed commonly attempting to be inventive, he was adequately firm to conquer his prosperity deterrents.
You can check out this website https://ricotorresworld.com/ and https://www.ricoroyalty.com/
Amar Patel – The King of Effective and Reliable Multi-Vitamins In India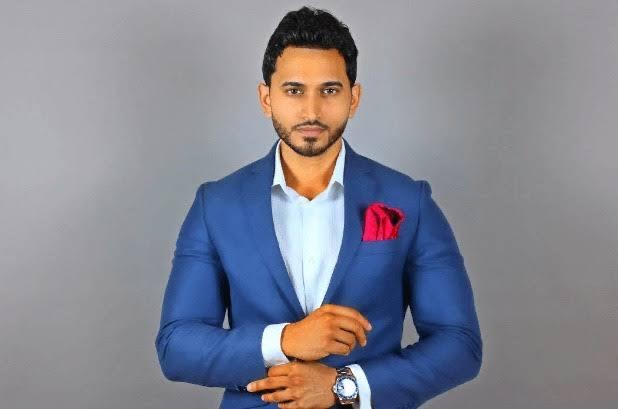 In an unfortunate business-dominated world where all those entrepreneurs are concerned with, is profit, there are few who actually do business that matters on an internal level. And by this, we mean the nutrition and health care business. Speaking of nutrition, the one name to be reckoned with in the field is that of entrepreneur Amar Patel. Amar has not only benefited from a business standpoint because of the pandemic but has also helped the country with his superior-quality supplements, which saw a huge sale during the pandemic.
Apart from stocking up on masks, face shields, and sanitisers, another huge product that was consumed by a huge majority, were nutrition supplements. Given COVID attacks one's immunity, there was a huge surge in the demand for nutrition supplements and the ones that Amar's company brought to the market, came highly recommended. In fact, his company's sales skyrocketed to a staggering 415% in just one week of March 2020. And his current sales, now that the threat of COVID-19 has gone down considerably, are still at an amazing 160%.
Amar Patel, himself, is a fitness junkie. And one look at his social media account proves our claim. He definitely promotes healthy living given he is all about health and wellness. Amar has been in this field for the past 8 years and knows the ins and out of how health is of utmost importance for an individual. He is also one of the leading names in the business of manufacturing dietary and multivitamin supplements and related products in the country.
Amar believes that his company has reached where it is today in the market because of his responsible collaborations. This is one entrepreneur who does not wish to risk the quality of his business and its reputation and collaborates with only top nutrition and fitness companies for his products. In fact, his cut-list includes doing business with only those brands that have been featured as top-brands in magazines like Forbes. Well, responsible and smart… the two best qualities of a successful entrepreneur. Wouldn't you agree?
Burn The Ships: PayCertify Founder Chase Harmer's Motto for Success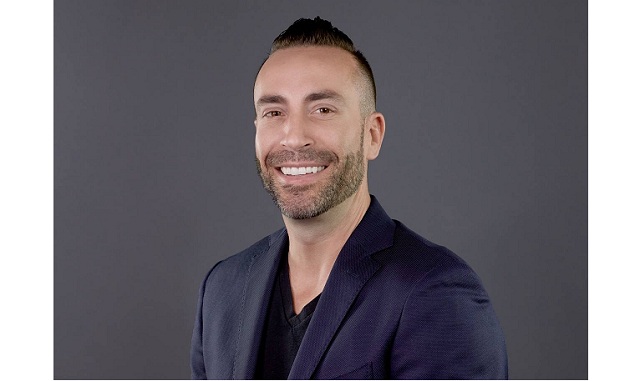 What inspired you to become an entrepreneur?
When I was 19, I got a track scholarship to Cal Poly. It was my dream. But I decided to play a pickup football game over Thanksgiving and messed up my knee pretty badly. I lost my scholarship. Without sports, I didn't want to stay in school. I felt like there were so many opportunities out in the world that I was eager to take advantage of. I got into door-to-door sales for companies like AT&T and Comcast. From there, I jumped into credit card processing and ultimately decided to start my own business. I've been at it for 22 years now.
What accomplishments are you most proud of?
I'm tough on myself, so it's hard for me to evaluate our work honestly. But when I really look at it, only three companies in the world can do what we're doing. We've done it with less than $21M in capital, and the next lowest raise for a company similar to us took $180M. It wasn't easy, but we got here with a lot less than others have. That's something I'm very proud of.
What motto do you live by?
My motto is burn the ships, win or die trying. I have it tattooed on my stomach. It comes from a story about when Hernán Cortés and his men first landed to conquer the Aztec empire. Supposedly, Cortés burned his own ships so that his men couldn't retreat. They were either going to die there, or they were going to win. There was no way back home. So they had to fight with everything they had.