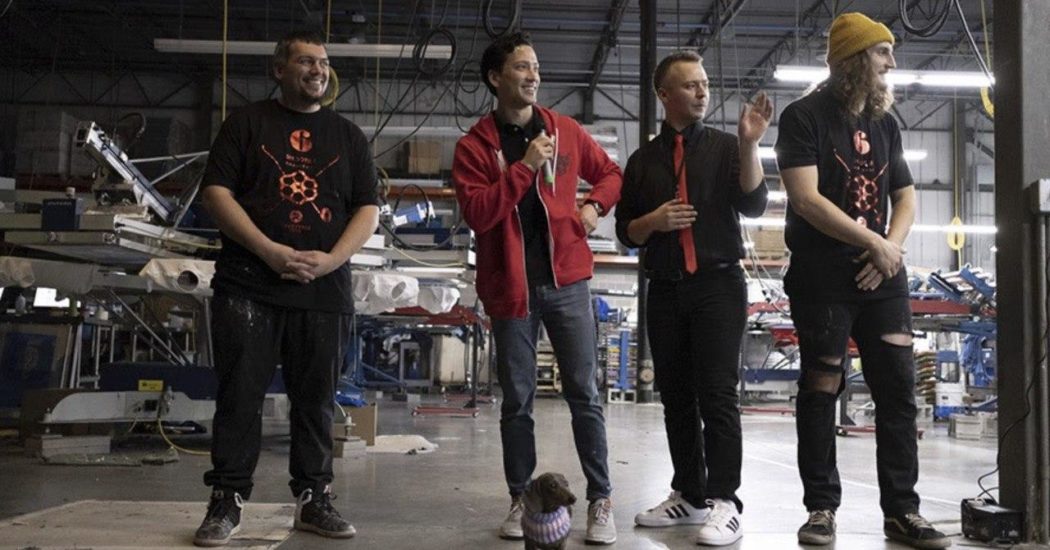 Michael Nemeroff is the CEO and co-founder of RushOrderTees, a family-owned and operated eCommerce custom apparel company. Founded in 2002 when Michael was a Junior in highschool, RushOrderTees specializes in quick turnaround times for anyone from small businesses to Fortune 500 companies.  Over the past 18 years the company has focused on improving its processes and is currently the industry leader with its state-of-the-art design studio and quality guarantee.
What inspired you to become an entrepreneur?
I became an entrepreneur out of necessity. My family's business started struggling when my siblings and I were very young — I was 8, my sister was 7 and my brother was 11. The business was losing money. My parents were filing for bankruptcy and our house was being foreclosed on.
All I could do is try to find ways to help my family through it. So my brother, sister and I started RushOrderTees out of our garage when I was in high school. It was the best way I could think of to help.
How do you stay motivated?
Fear of failure, leading by example, and innovating are what motivate me. I'm not willing to see my company go down in flames. I know we need to keep innovating to stay on top of the game, so it's not hard for me to get out of bed each day. I'm willing to work hard to see this company thrive.
And, I want to show my employees what hard work looks like. If I'm not willing to put in the hours, why should they? 
What advice would you give to your younger self?
You only have to be good at one thing to be successful.
We are good at printing t-shirts fast and that's it. We're the 2nd largest ecommerce company in the country for it. Of course, we learned a lot of other disciplines over the years of building the business, but it all adds up to one incredibly successful business that does one thing really, really well.
Be sure to follow RushOrderTees on Instagram, Facebook, and YouTube.