How lifestyle influencer Ami Desai became a successful entrepreneur, TV Host and mother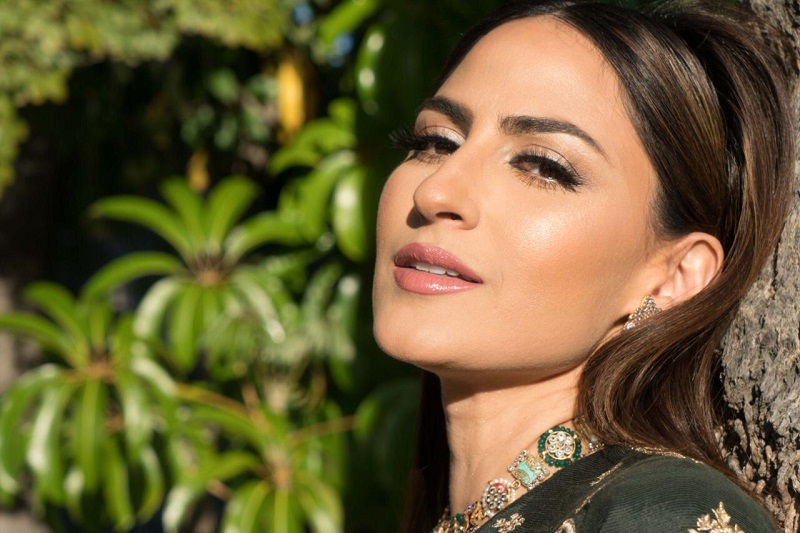 Gone are the days when aspirants would tirelessly wait for months and years to break into the movie business. Times have now changed. Social media is evolving, changing the world, and making a more significant impact on our lives. Hundreds of thousands of television actors, supermodels, and faces from reality shows are finding their feet in the world of influencer marketing. One of these determined personalities is Ami Desai, the Indo-American mother-of-two. She began her journey to the limelight as a TV producer at E! Entertainment and is now successfully running her business as a Beauty and Lifestyle Expert and Celebrity Makeup Artist specializing in South Asian Bridal.
Born on October 8th in Houston, Texas, Ami Rawal Desai is a celebrated Indian American beauty and lifestyle influencer. Taking a brief glimpse at Desai's diverse portfolio and professional experience is like witnessing the start of a realm. With over one hundred thousand combined followers on Instagram and YouTube, the mompreneur is setting an example for other aspirants to become influencers and digital entrepreneurs. Having hosted and appeared on multiple shows on CNN, KTLA 5 News, and Home & Family, Desai feels a television background brings quite a lot of responsibility since a lot of people recognize who you are. In her case, she gained even more fame and became a household name after touring with Oprah for her first-ever travel show – The Life You Want Tour – for eight weeks, and interviewing the likes of Deepak Chopra, Elizabeth Gilbert, and Gayle King among others.
Her offline success from TV allowed her to make a smooth transition into the online world as an influencer, blogger, beauty & lifestyle expert, and a celebrated makeup artist. Desai is leveraging her platform and voice by being one of the very few South Asian female figures focusing on motherhood, parenting, and beauty, and helping drive the empowerment of women. Further on this, Desai said, "The medium of social media offered me the perfect platform to present my ideas, opinions, and thoughts to my audience. The journey to becoming a digital entrepreneur dates back to the time when I developed a passion for storytelling – be it through the means of entertainment news, featuring real-life stories, or leading my own YouTube channel. And now, having built a base, I ensure to defend my brand as a unique selling point."
As a public figure and an influencer, Desai firmly asserts from her first-hand experience that credibility can only be built on honesty and trust. For young female entrepreneurs, she advises not to stop and keep pushing, even when the world perceives one as pushy. On a personal front, being a mother of two and pregnant with her third, she recommends women to draw a fine line between their personal and professional lives and to find a work-life balance. "Women, in general, wear many hats throughout their lives, but that shouldn't overwhelm us. Take the leap to live your best life. You might see a lot of shut doors at the beginning; however, make sure that it doesn't deviate you from your end goal if you truly trust your idea and mission," adds Desai.
Being real and carving out her niche has helped Desai set-up, sustain, and succeed in her professional endeavors. She believes that the same approach is most likely to work well for others who are on the path to finding their purpose and success. Desai is part of a global story about influencers, mompreneurs, and about young women breaking previously built barricades!

Juno Temple joins making of 'Godfather' series 'The Offer' at Paramount+
Juno Temple has signed on to star in "The Offer," the Paramount Plus series that will explore the behind-the-scenes drama during the creation of "The Godfather."
"The Offer" depends on the experience of Oscar-winning producer Albert S. Rosy (Miles Teller), about thebehind-the-scenes events of the first 1972 film. Alongside Teller, the arrangement will star Matthew Goode as maker Robert Evans, Giovanni Ribisi as Joe Colombo, Colin Hanks as Barry Lapidus, and Dan Fogler as Francis Ford Coppola.
Temple will star Bettye McCartt, Ruddy's assistant and a powerhouse with by her own doing. The role marks Temple's latest in a streaming series, with the actress at present showing up in the critically-acclaimed Apple series "Ted Lasso." Her other TV roles include "Vinyl," "Little Birds," and "Dirty John." On the film side, she is known for starring in projects like "Maleficent," "Atonement," and "Palmer."
She is repped by UTA, B-Side Management, Relevant, and Lichter Grossman.
"The Offer" will be written and executive produced by Nikki Toscano, who will likewise fill in as showrunner, with Michael Toklin having made the arrangement and furthermore leader creating. Teller and Ruddy will chief produce alongside Leslie Grief. Dexter Fletcher will coordinate the first and last square of episodes in addition to executive producing. Fundamental Television Studios will produce.
"The Offer" was first reported as being in the works at Paramount Plus when ViacomCBS revealed they were rebranding the streamer CBS All Access. Different shows declared from that point forward incorporate series adaptations of movies like "The Italian Job" and "Romantic tale," just as numerous shows from Taylor Sheridan under his rich by and large deal with ViacomCBS.
Cutoff time originally revealed Temple's casting.
Actor Fred Hechinger joins the cast of Hulu limited series 'Pam & Tommy'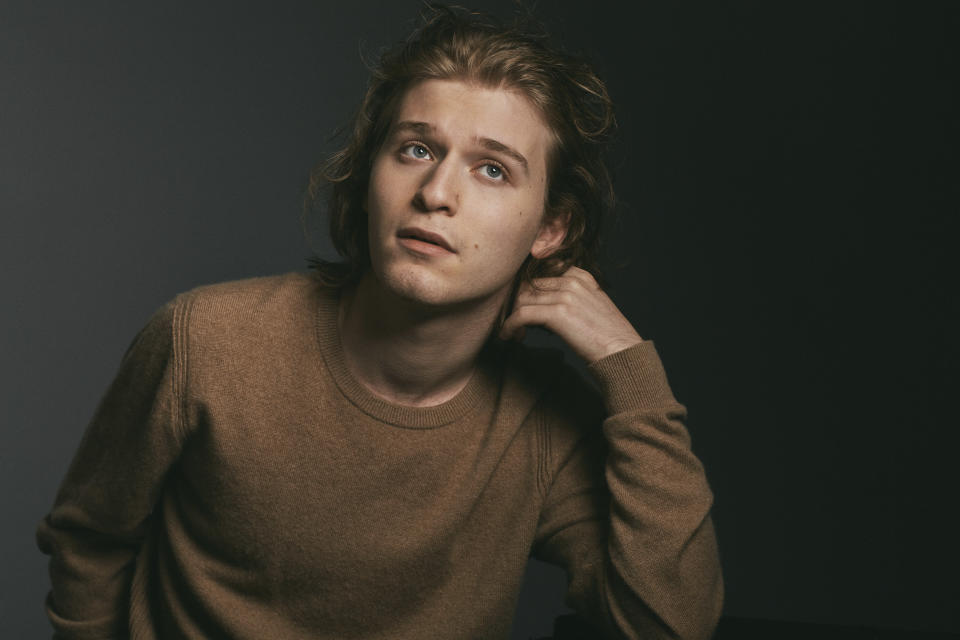 News on the World and Fear Street actor Fred Hechinger has joined the cast of the Hulu restricted series Pam and Tommy in a recurring role.
The series depends on the genuine story behind the release of the first ever popular video — the sex tape of Pamela Anderson and Tommy Lee. Composed by Robert Siegel and DV DeVincentis, Annapurna-delivered Pam and Tommy stars Lily James and Sebastian Stan as the well known VIP couple.
Hechinger will play Seth Warshavsky, an classic Silicon Valley wonderkind, yet with the ethical limit of a pre-owned vehicle sales rep.
Siegel and DeVincentis executive produce and DeVincentis likewise serves as showrunner. Craig Gillespie directs and furthermore executive produces with Seth Rogen, Evan Goldberg, James Weaver and Alex McAtee by means of Point Grey;Dave Franco, Megan Ellison, Sue Naegle and Ali Krug through Anapurna; alongside Chip Vucelich, Dylan Sellers and Sarah Gubbins.
Hechinger's new credits include Let Them All Talk, Italian Studies, Fear Street Part 1: 1994 and Fear Street Part Three: 1666.
He's repped by A3 Artists Agency, Brillstein Entertainment Partners, and attorney Ryan LeVine.
Anne Rice's 'Interview With the Vampire' series ordered at AMC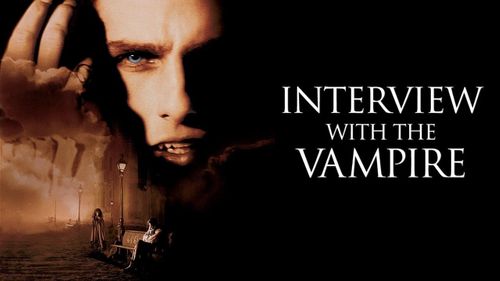 AMC is formally pushing ahead with an series adaptation of Anne Rice's "Interview With the Vampire."
Information on the series order comes a little more than a year after Variety only detailed that AMC had procured the rights to Rice's book series "The Vampire Chronicles" and "The Lives of the Mayfair Witches." "Interview With the Vampire" is the first series to be greenlit out of the obtaining.
The cabler has given the series an eight episode request with an eye toward a 2022 introduction on both AMC and AMC Plus. Rolin Jones will serve as writer, executive producer, and showrunner on the series under his general deal with AMC Studios. Imprint Johnson will chief produce under his general deal with AMC Studios too, with Anne Rice and Christopher Rice likewise executive producing.
Johnson has a long history with AMC Networks, having filled in as a leader maker on shows like "Breaking Bad," "Better Call Saul," "Halt and Catch Fire," and "Rectify." In addition to executive producing "Interview with the Vampire," he will lead AMC's endeavors to foster the full Anne Rice collection for streaming and television. "Interview with a Vampire" was recently adjusted into an element in 1994 featuring Tom Cruise, Brad Pitt, Kirsten Dunst and Antonio Banderas.
"This is a day we have been looking forward to since we acquired this legendary Anne Rice collection a little more than a year ago," said Dan McDermott, president of original programming for AMC Networks and AMC Studios. "This story already has millions of fans in the U.S. and around the world, we can't wait to share this new interpretation of the classic brought to life by Rolin and Mark, as we continue to work on developing the entire collection. With 'The Walking Dead,' this Anne Rice collection and our majority stake in Agatha Christie Limited through our own Acorn TV, we are proud to have the stewardship of three unique, fan-forward and beloved franchises and universes, which we are only just beginning to explore. We are also thrilled to have Mark, a world class producer we have previously worked with on iconic series like 'Breaking Bad,' 'Rectify,' 'Halt and Catch Fire' and 'Better Call Saul' on board at the helm of our efforts to develop an entire Anne Rice universe, with significant aspirations for these beloved stories and characters."
The acquisition deal included 18 titles between the two book series, which together have sold in excess of 150 million duplicates around the world. Among the books in the two series are "Interview with the Vampire," "Queen of the Damned," "The Vampire Lestat," and "The Witching Hour."
"The challenge of adapting for television the groundbreaking and immensely compelling work of Anne Rice is both intimidating and exhilarating," Johnson said. "Having previously produced films from such singular works, I recognize both the responsibility and the obligation we owe the material. I strongly believe that with AMC and Rolin Jones we are equipped to meet this challenge and to thrill and entertain both the loyal Anne Rice fan and the viewer who is just now discovering her work."
Anne Rice is a New York Times Bestselling author of more than 30 books. Her first novel, "Interview with the Vampire," was published in 1976 and has gotten one of top rated books worldwide A New York Times Bestselling and grant winning novelist by his own doing, Christopher Rice has worked together with Anne on numerous novels. Along with his creating accomplice, individual New York Times Bestselling author Eric Shaw Quinn, he runs the podcast and video network TDPS.
"In 1973, a grieving mother and extraordinary writer began what would become the finest Vampire novel ever written (all respects to Mr. Stoker)," Jones said. "Nearly fifty years later we know what's expected of us. We know how much this book and the ones that follow mean to their massive fan base. We feel you over our shoulders as we tend the Savage Garden. Louis and Lestat are coming out of hiding and we can't wait to re-unite them with you."