How Michelangelo Has Become the Fastest Growing Italian Travel Influencer and Photographer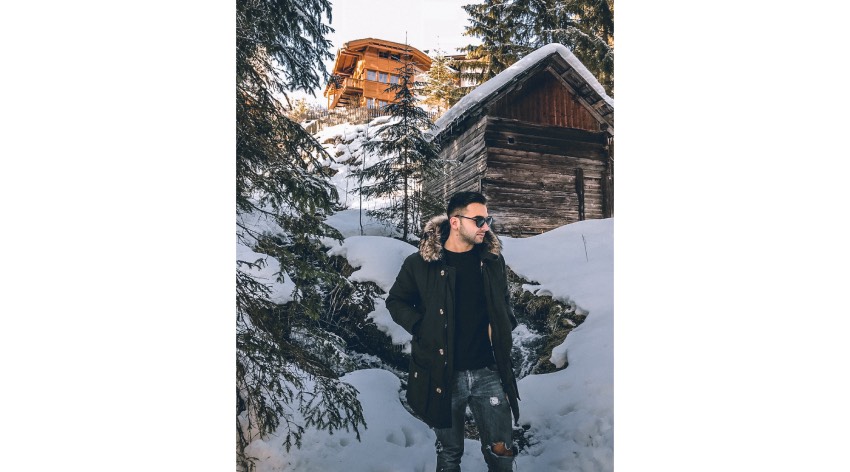 Michelangelo Azzariti is a 29-year-old professional photographer and influencer from the Puglia region, Italy. He went from being an ordinary bartender to being one of the most sought after photographers by fashion bloggers in Italy. His work as a photographer has taken him all around the globe. Today, Azzariti has an active Instagram following of over 75,000. He is also working on his YouTube channel that is continually growing by the day. He has worked with dozens of luxury hotels and travel websites around the world, earning him vast experience in the field of photography. Azzariti is now a renowned travel-influencer. He attributes his success to the passion he has for traveling, and the desire to tell his fans about the places he visits. I had the chance to speak to him about how he became one of Italy's fastest-growing photographers. Here's is what I found out.
Getting into Photography
Photography has always been of consequence in Michelangelo's life. Traveling ever since he was a child, Michelangelo was always discovering cultures and immersing himself in people's lives before he knew he could make money out of it. To him, photography developed out of his desire to capture the environment in which he was living and store it in the form of beautiful pictures. Coming to think of it, Michelangelo might never have turned his passion into a thriving business, were it not for the opportunity he saw in social media. All this while Michelangelo was traveling through Italy and destinations beyond his homeland, he would continuously share his best shots on Instagram. People were beginning to notice his talent. Before long, Michelangelo's pictures began appearing on social media pages of famous fashion bloggers and the official Instagram page for Italian Tourism. Apart from the many people and institutions that appreciated Michelangelo's work, some wanted to know more about traveling from him. Over time, Michelangelo landed writing gigs on travel blogs and contracts by prominent tourism destinations for marketing services. Today, Michelangelo is one of Italy's most significant travel influencers.
Leveraging Social Media Attention to Become Big
Social networks like Instagram, Pinterest, Facebook, and many others are already considered social media platforms for photographers. Many try out their luck out there, but professional photographers have a great advantage. Michelangelo's fortunes changed when famous Italian fashion blogger, Giulia Gaudino showed interest in the work he was posting on Instagram. Michelangelo took photos of Giulia and her boyfriend or their trip to a UNESCO world heritage site, which garnered over 30,000 likes on her Instagram account. To Michelangelo, social media opened up an entire world of possibilities beyond personal profiles. His photography and the way he uses Instagram to accentuate his art are amazing in so many ways, and there are hundreds of lessons that you could learn if you follow him and watch what he is doing.
How to Grow as a Photographer
We tend to forget what people ultimately love. We want to display perfection when perfection depresses people in the long run. Sometimes, we even want to show negativity and profoundness when that is tiring for anyone in time. We end up neglecting unadorned old authenticity that makes people relate and be happy almost all the time. Michelangelo Azzariti isn't afraid to be authentic, to answer questions, to share his stories, to be himself. He loves beautiful photography but does not care about seeming perfect; he cares about showing who he is. That is how you bring the greatness out of you as a photographer. It all lies in who you are as a person, your perspectives, and the unique style you use to communicate them.
Michelangelo also advises new photographers to engage their fans and followers on social media continually. He doesn't only showcase his work and expect the fans to comment and engage. He always reaches out and responds to his followers' inquiries. He gives a sense of openness and shows how approachable he is. You should do the same as well. Don't shy away; be a friend to your audience.
Michelangelo does not only make it as a travel influencer. He is ready to share his experience, knowledge, tips, and tricks, and that's what adds value to his work.
Don't miss to follow him on Instagram – https://www.instagram.com/michelangeloazzariti/
Sumbul Touqeer's journey in Bigg Boss 16 ranged from becoming embroiled in Shalin-love Tina's triangle to receiving continual criticism for her emotional outbursts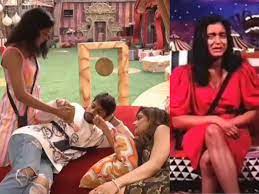 Bigg Boss 16's sixteenth season will soon come to a conclusion, and there have been many memorable moments and significant occurrences in the house. We take a look at Sumbul Touqeer Khan, the youngest contender currently inside the house, as the contestants approach the finale. Sumbul has captured the hearts of her followers by performing quietly and being authentic. A look at Sumbul Touqeer Khan's whole journey inside the Bigg Boss 16 house:
Salman Khan was very taken by Imlie Sumbul Touqeer when she first entered Bigg Boss 16. Sumbul said that she was anxious about Weekend Ka Vaar, not the show, when Salman asked whether she was. Then Sumbul mimicked Salman Khan in his weekend ka Vaar manner. He let ke host karunga and his fury were both mimicked by her. Additionally, Sumbul napped while performing on stage.
Sumbul was energised when her best friend and fellow actress Fahmaan Khan visited the house for the day to greet her after being on a low-key note earlier. Her disagreements with Tina and Shalin were discussed by Fahmaan and Sumbul. Additionally, Fahmaan commended her for doing so well and for how much she is loved by everyone outside. Sumbul later admitted to having a deal with Fahmaan inside the home. According to Sumbul Touqeer, if Fahmaan waits until the age of 40 to get married and finds no one, they will wed.
Salim Khan claims that Amitabh Bachchan abandoned him after his success: The phrase "Aap jab bahut bade star ho jaate ho"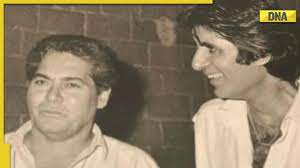 Amitabh Bachchan did not start off as one of the biggest stars in Indian cinema history, despite the fact that he is now. His early years were difficult, marked by a litany of failures. The situation for him didn't change until Zanjeer in 1973. And the writing team Salim-Javed, who would go on to pen some of his most memorable films, played a significant role in that reversal. One of the renowned duo's members, Salim Khan, spoke candidly about his relationship with the actor during a recent exchange.
Salim Khan, the author and father of actors Salman Khan, Arbaaz Khan, and Sohail Khan, was first an actor. After forming a partnership with Javed Akhtar, he flourished. Some of the biggest Bollywood hits of the 1970s and 1980s were written by their jodi, who also penned the screenplay. But finally they parted ways. In an interview with Arbaaz for Bollywood Bubble, Salim reflected upon that time and how Amitabh, who was close to him, did not maintain their relationship.
Salim Khan continued to create screenplays for successful movies like Angaaray (1986), Naam (1986), Kabzaa (1988), and Jurm after his breakup with Javed Aakhtar (1990). His son Salman appeared in Pyaar Kiya To Darna Kya and Auzaar, two of his most recent scripts, and his other son Sohail served as producer.
The release date for Ajith's Thunivu is set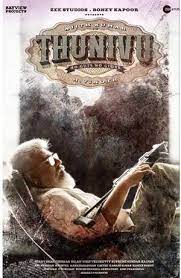 Ajith's most recent appearance was in the multilingual Sankranthi season release of Thunivu. For their third time working together, Ajith and H. Vinoth produced a robbery thriller. Despite the film's mixed reception, Ajith's star power enabled it to make respectable box office returns.
The most recent information is that the movie's digital debut date has been set. The movie will be streamable beginning on February 8th, according to official confirmation from Netflix, Thunivu's streaming partner. For all of the Ajith lovers out there, this is wonderful news.
Other significant actors in the film, which was produced by Boney Kapoor in collaboration with ZEE Studios, include Manju Warrier, Samuthrikani, John Kokken, and Pavani Reddy. Thunivu's soundtrack was composed by Ghibran. Those who missed watching the movie in theatres can catch it on Netflix from the said date.