How to Properly Create and Distribute a Collab Album – Breakdown of 1SkyeeArc & 7rivon's new "Mixed" EP
Content Overview
About
Final product
Where to get inspiration.
How to contact and collaborate with other artists
Process of production
Finding the right distribution method – Label vs Indie
Branding and building up hype
About
"Mixed" is the latest Hip-Hop/Instrumental EP from SlideBass Records, produced and engineered by musical artists 1SkyeeArc & 7rivon. The EP combines a magnitude of different emotional tones to set a "mixed" vibe for the project.
Final product
Where to get inspiration
(7rivon & 1SkyeeArc) Inspiration can come from anywhere and at any time. Sometimes it can feel that you have no inspiration and hours can pass before you actually come up with something, which as a musician can be very frustrating! But, it is important to understand that you shouldn't rush it and at some point, you will get inspired and get new ideas to make music with. That's where getting into SlideBass Records helps. SlideBass provides its artists with exclusive musical ideas, such as melodies, chords, and samples, and the best part is, it's completely free! Once you download the content off of the website, it is deleted forever. You would be the only person to create a project with that sample! This is where we got the inspiration for this EP as well.
How to contact and collaborate with other artists
(7rivon) Now, we don't want to spam a producer's DMs saying "Collab bro??" do we? Many collaborations happen through knowing each other well, and genuinely liking each other's content and figure a collaboration can pan out well. Your best bet is to support the artist for a while and help out with their production to start. Disclaimer that this is not the only way to approach it, but just from a very friendly sort of way. Once you established a connection with them on social media etc., you could begin by saying "Hey, I really love your songs. I have this cool idea for a track, and I want you to have it :)". You could also remix one of their songs, and help them gain exposure to the original song. Once they get to know you as not only a fan but someone very helpful, you can perhaps ask for a bigger favor, such as asking them if they can listen to your new song. Remember though, try to have some relevance to the original artist, for example, say "I made this song dedicated to you!" or "I was very inspired by your style of music. I wanted to see what I can make of it." You could then ask what they think about your music, and see if they are interested in hopping on a track you are making. If they aren't totally convinced make sure to give them all the benefits! (Large royalty split, Primary artist position, etc.)
Process of production
(1SkyeeArc) The whole EP was made in FL Studio, a music/software tool. 7rivon and 1SkyeeArc incorporated multiple unique touches when it comes to the production. They brought in a mix of hard-hitting 808s with bouncy percussion and rhythm to create an EP with a mixed feeling, just as the name suggests! The whole EP was mixed and mastered before submission by 1SkyeeArc and 7rivon to make sure all sounds were properly balanced and adjusted for different audio outputs.
With this EP, 1SkyeeArc and 7rivon really wanted to bring their audience something different, something of great quality and uniqueness.
Finding the right distribution method – Label vs Indie
(7rivon) Finding the right distribution method is crucial if you want to balance the benefits of income and exposure. It's pretty much common sense. Choosing a big label will definitely help you get more recognition from their huge networks and advertising budget. However, this also means you're giving away a huge cut from your royalties. Again, common sense. But going indie seems to be a lot more appealing to musical artists nowadays since they have tools like social media to promote. But if you actually think about it; how hard is it to get your first thousand followers? To gamble and spend thousands of dollars on Instagram ads or promotional posts just to get a few streams on your new album? It may sound convincing that you can make it as an indie artist, but if that's true there won't be such a thing as a record label. The important decision is about finding the right label. For us, it was easy, we just had to go to our own label, SlideBass Records, and submit our new EP through there.
So if you are deciding to go with a label like us, you can follow the 3 'C's that would definitely help.
1. Compatibility
As an artist who doesn't have previous connections with a record label, it is best to check out some of their contract terms by searching something like "Example Records – Contract" or looking through their official website. SlideBass literally states that they take 0% of your royalties, offers free distribution, and gives you the ultimate freedom for being signed to their label.
2. Compatibility
Now that you've decided the label offers a fair deal, see if your music is compatible with the label. Although some may argue this step comes before researching the contract, I personally believe it is better to research your long term benefits first. Besides, most labels are very flexible with genres and can accept your songs as long as it foreshadows commercial success. You should check out their playlists and YouTube Channels, for example, SlideBass Records' Dystopia Spotify playlist, and see if your songs match their general style of music.
3. Connection
Finally, you decided that this is the perfect label to distribute your song to. What do you do now? Labels range widely in terms of acceptance of demos, and generally speaking, most record labels stress from receiving too much music to go over. Big labels like Republic Records or Spinnin' Records keep their A&R contacts or demo submissions very hidden, and sometimes even unaccepting "unsolicited material." On the other hand, record labels like SlideBass Records literally have a giant button in the middle of the homepage saying "SUBMIT YOUR DEMOS HERE." To maximize your success on establishing a connection with the label, I would suggest you research thoroughly through the internet, from search engines like google (eg. "Example Records A&R Contact", "Example Records Demo Submission") to Demo submission websites (eg. Submithub.com, Labelradar.com) to Question websites (eg. Quora, Reddit, LinkedIn). Once you have collected the information, check over all the contacts and send your track over. Try to keep your email consistent and straight-forward, with all your track information, a little biography about yourself, and a steam/download link to your music via (preferably) SoundCloud. Good luck!
Branding and building up hype
(1SkyeeArc) Branding is incredibly important if you want to achieve success with your music. For the EP "Mixed", 7rivon and 1SkyeeArc promoted the project via services provided by SlideBass Records, such as social media marketing, video creation, Spotify playlist placements and much more! This is why having label support you can be vital, especially in the ever-growing cluster of Social Media. 1SkyeeArc and 7rivon also ran dedicated promotion campaigns on SoundCloud, which allowed us to gain thousands of streams and engagement. The key when it comes to marketing is that you have to create something that's different, something that stands out from the crowd and makes people want to engage with your content.
Contact info
7rivon
Official Website: https://www.james.su/
Google: https://g.co/kgs/iztPQP
Instagram: https://www.instagram.com/7rivon
Spotify:
YouTube: https://www.youtube.com/c/trivonmusic
1SkyeeArc:
Official Website: https://1skyeearc.beatstars.com/
Google: https://g.co/kgs/LNSZSW
Instagram: https://www.instagram.com/1skyee_arc/
Spotify:
YouTube: https://www.youtube.com/channel/UCP4B0v8YPPkrQyy9yMEPMpA
Chelsea Frei is joining season 2 of Hulu's Dollface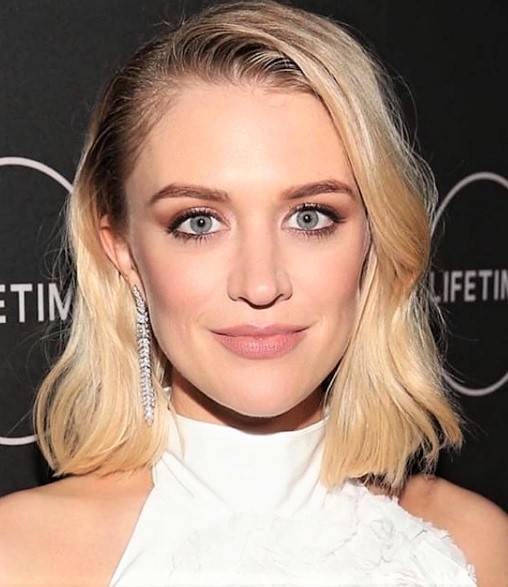 Chelsea Frei is joining season 2 of Hulu's Dollface as a repetitive visitor star in the job of Alison J., Deadline has learned.
Cutie pie follows Jules (Kat Dennings), a young lady who – subsequent to being unloaded by her long-term sweetheart – should manage her own creative mind to in a real sense and figuratively reappear the universe of ladies and revive the female fellowships she abandoned. The series additionally stars Brenda Song, Shay Mitchell and Esther Povitsky.
Frei most as of late featured in the Fox series The Moodys inverse Denis Leary, Elizabeth Perkins and Jay Baruchel. She can likewise be found in the third period of the hit TBS series The Last O.G. also, the following period of Aidy Bryant's Hulu series Shrill.
Beforehand, Frei featured in the lead spot of Lifetime's unique film Victoria Gotti: My Father's Daughter, in view of Gotti's diary of a similar name, just as the YouTube Premium ½ hour satire series Sideswiped. The show follows three ages of ladies exploring dating in the period of applications. She stars inverse Carly Craig and Rosanna Arquette. Frei booked Sideswiped on just her third tryout in Los Angeles, we hear.
Frei additionally made, delivered and featured in the endurance work themed web series Hostess which was delivered on both Funny or Die and WhoHaHa. The sketch author and comic's extra credits remember visitor appearances for the Comedy Central pilot Literally and on A&E/Lifetime's I Love You… But I Lied.
Specialists First and Paradigm rep Frei.
Cutie pie was made by Jordan Weiss, who fills in as EP close by showrunner Michelle Nader; Margot Robbie, Brett Hedblom and Tom Ackerley for LuckyChap Entertainment; Bryan Unkeless and Scott Morgan for Screen Arcade; Dennings; and Nicole King. Cutie is shooting in Los Angeles and planned to get back with all-new scenes one year from now. Cutie pie is created by ABC Signature.
Rise Up Shape Up : In PSC Web Series ,Upcoming Generation Of Taekwondo Champs
Youthful and promising ladies and young ladies' taekwondo experts of the nation will feature the coming webisode of Rise Up Shape Up this coming Saturday.
RUSU is a week by week web series of the Philippine Sports Commission under the Women in Sports program. It features the motivating accounts of ladies and young ladies, who exhibited greatness in the field and gives equivalent freedom and openness to them.
In the most recent webisode, PSC-RUSU will include 45 taekwondo rising stars who sparkled in the new seventh Women's Martial Arts Festival.
"Politeness, trustworthiness, constancy, poise, and an unstoppable soul—these are the five principles of taekwondo that any specialist or competitor knows forwards and backwards. These are additionally similar qualities showed by these 45 youthful taekwondo champions," said PSC Women in Sports Commissioner oversight Celia H. Kiram.
The concise history of taekwondo will likewise be talked about during the 10:30 a.m. web program, which will be clarified further by Commissioner Kiram in the "K-Isport: Kwentong Isport" section.
"This venture echoes the organization's obligation to supporting and sustaining ladies in the field of sports," said the woman PSC chief.
In the past webisodes, PSC's Rise Up, Shape Up likewise included distinctive hand to hand fighting introduced in the seventh Women's Martial Arts Festival, for example, karatedo, judo, arnis, muay thai, wrestling, among others.
Make way for the new rising music star – SAYF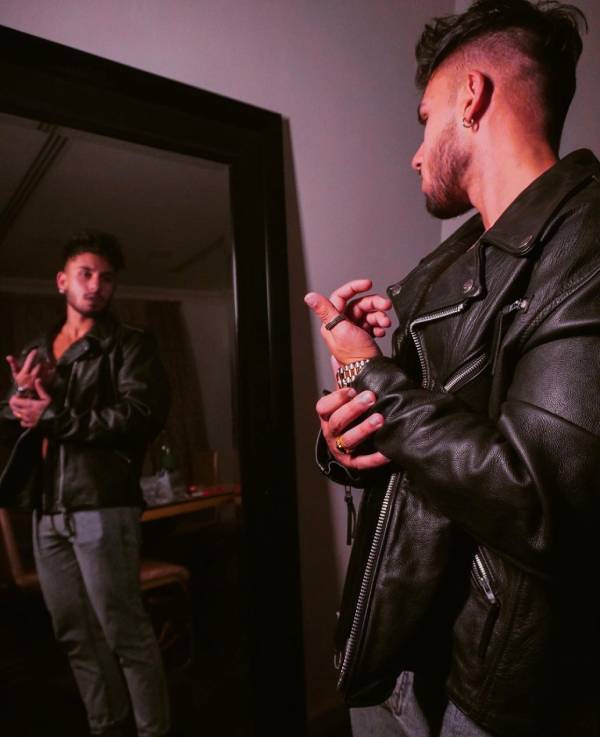 This Dubai based artist is creating waves with his music talent, which is exceptionally brilliant.
There are a few music artists out there who are born to rule the stage and listeners hearts. Their prowess cannot be expressed in words, as they are far beyond verbal appreciation. Their outstanding music skills fuels their careers to reach at the top and helps them lead them from the front. Despite the stiff competition, they are able to bypass all challenges that come their way and embrace success. Such blessed souls are few to find, but there are some who fit the bill perfectly, Dubai based music sensation SAYF is one of them.
Talking about SAYF' music talent which is incomparable, he has managed to churn out the right music from his creative stable, which has won the listeners hearts big time. He has proved his mettle by dropping three tracks, all of which have been widely appreciated. What started as a passion has grown into a full-fledged profession, and a successful one at that. This young talent from Dubai has always been an avid music follower since he was a kid and that propelled his passion to turn into a career going ahead in life.
SAYF says that he was attracted towards anything and everything that was scarcely connected with music and that's what led him to steal his uncle's Walkman just to listen to his favourite songs, 2PAC and Eminem, which further fuelled his passion to dwell deep into its learnings. He was soon experimenting on his music, which eventually landed up him into becoming a rap artist, and a good one at that. When asked about who are his true inspiration amongst all artists, he says, "undoubtedly, Tory Lanez and The Weeknd."
We can say that he has indeed arrived with his songs Wolves, Squad and Lean, making it to the top charts within no time. He is without any second thoughts one of world's most emerging music artists whose work is going to create history in the near future.
To know more about his forthcoming tracks, follow him on Instagram: @sayf.v.