How to Properly Create and Distribute a Collab Album – Breakdown of 1SkyeeArc & 7rivon's new "Mixed" EP
Content Overview
About
Final product
Where to get inspiration.
How to contact and collaborate with other artists
Process of production
Finding the right distribution method – Label vs Indie
Branding and building up hype
About
"Mixed" is the latest Hip-Hop/Instrumental EP from SlideBass Records, produced and engineered by musical artists 1SkyeeArc & 7rivon. The EP combines a magnitude of different emotional tones to set a "mixed" vibe for the project.
Final product
Where to get inspiration
(7rivon & 1SkyeeArc) Inspiration can come from anywhere and at any time. Sometimes it can feel that you have no inspiration and hours can pass before you actually come up with something, which as a musician can be very frustrating! But, it is important to understand that you shouldn't rush it and at some point, you will get inspired and get new ideas to make music with. That's where getting into SlideBass Records helps. SlideBass provides its artists with exclusive musical ideas, such as melodies, chords, and samples, and the best part is, it's completely free! Once you download the content off of the website, it is deleted forever. You would be the only person to create a project with that sample! This is where we got the inspiration for this EP as well.
How to contact and collaborate with other artists
(7rivon) Now, we don't want to spam a producer's DMs saying "Collab bro??" do we? Many collaborations happen through knowing each other well, and genuinely liking each other's content and figure a collaboration can pan out well. Your best bet is to support the artist for a while and help out with their production to start. Disclaimer that this is not the only way to approach it, but just from a very friendly sort of way. Once you established a connection with them on social media etc., you could begin by saying "Hey, I really love your songs. I have this cool idea for a track, and I want you to have it :)". You could also remix one of their songs, and help them gain exposure to the original song. Once they get to know you as not only a fan but someone very helpful, you can perhaps ask for a bigger favor, such as asking them if they can listen to your new song. Remember though, try to have some relevance to the original artist, for example, say "I made this song dedicated to you!" or "I was very inspired by your style of music. I wanted to see what I can make of it." You could then ask what they think about your music, and see if they are interested in hopping on a track you are making. If they aren't totally convinced make sure to give them all the benefits! (Large royalty split, Primary artist position, etc.)
Process of production
(1SkyeeArc) The whole EP was made in FL Studio, a music/software tool. 7rivon and 1SkyeeArc incorporated multiple unique touches when it comes to the production. They brought in a mix of hard-hitting 808s with bouncy percussion and rhythm to create an EP with a mixed feeling, just as the name suggests! The whole EP was mixed and mastered before submission by 1SkyeeArc and 7rivon to make sure all sounds were properly balanced and adjusted for different audio outputs.
With this EP, 1SkyeeArc and 7rivon really wanted to bring their audience something different, something of great quality and uniqueness.
Finding the right distribution method – Label vs Indie
(7rivon) Finding the right distribution method is crucial if you want to balance the benefits of income and exposure. It's pretty much common sense. Choosing a big label will definitely help you get more recognition from their huge networks and advertising budget. However, this also means you're giving away a huge cut from your royalties. Again, common sense. But going indie seems to be a lot more appealing to musical artists nowadays since they have tools like social media to promote. But if you actually think about it; how hard is it to get your first thousand followers? To gamble and spend thousands of dollars on Instagram ads or promotional posts just to get a few streams on your new album? It may sound convincing that you can make it as an indie artist, but if that's true there won't be such a thing as a record label. The important decision is about finding the right label. For us, it was easy, we just had to go to our own label, SlideBass Records, and submit our new EP through there.
So if you are deciding to go with a label like us, you can follow the 3 'C's that would definitely help.
1. Compatibility
As an artist who doesn't have previous connections with a record label, it is best to check out some of their contract terms by searching something like "Example Records – Contract" or looking through their official website. SlideBass literally states that they take 0% of your royalties, offers free distribution, and gives you the ultimate freedom for being signed to their label.
2. Compatibility
Now that you've decided the label offers a fair deal, see if your music is compatible with the label. Although some may argue this step comes before researching the contract, I personally believe it is better to research your long term benefits first. Besides, most labels are very flexible with genres and can accept your songs as long as it foreshadows commercial success. You should check out their playlists and YouTube Channels, for example, SlideBass Records' Dystopia Spotify playlist, and see if your songs match their general style of music.
3. Connection
Finally, you decided that this is the perfect label to distribute your song to. What do you do now? Labels range widely in terms of acceptance of demos, and generally speaking, most record labels stress from receiving too much music to go over. Big labels like Republic Records or Spinnin' Records keep their A&R contacts or demo submissions very hidden, and sometimes even unaccepting "unsolicited material." On the other hand, record labels like SlideBass Records literally have a giant button in the middle of the homepage saying "SUBMIT YOUR DEMOS HERE." To maximize your success on establishing a connection with the label, I would suggest you research thoroughly through the internet, from search engines like google (eg. "Example Records A&R Contact", "Example Records Demo Submission") to Demo submission websites (eg. Submithub.com, Labelradar.com) to Question websites (eg. Quora, Reddit, LinkedIn). Once you have collected the information, check over all the contacts and send your track over. Try to keep your email consistent and straight-forward, with all your track information, a little biography about yourself, and a steam/download link to your music via (preferably) SoundCloud. Good luck!
Branding and building up hype
(1SkyeeArc) Branding is incredibly important if you want to achieve success with your music. For the EP "Mixed", 7rivon and 1SkyeeArc promoted the project via services provided by SlideBass Records, such as social media marketing, video creation, Spotify playlist placements and much more! This is why having label support you can be vital, especially in the ever-growing cluster of Social Media. 1SkyeeArc and 7rivon also ran dedicated promotion campaigns on SoundCloud, which allowed us to gain thousands of streams and engagement. The key when it comes to marketing is that you have to create something that's different, something that stands out from the crowd and makes people want to engage with your content.
Contact info
7rivon
Official Website: https://www.james.su/
Google: https://g.co/kgs/iztPQP
Instagram: https://www.instagram.com/7rivon
Spotify:
YouTube: https://www.youtube.com/c/trivonmusic
1SkyeeArc:
Official Website: https://1skyeearc.beatstars.com/
Google: https://g.co/kgs/LNSZSW
Instagram: https://www.instagram.com/1skyee_arc/
Spotify:
YouTube: https://www.youtube.com/channel/UCP4B0v8YPPkrQyy9yMEPMpA
Striking the right chord in the hearts of the audiences is an aspiring music artist, DJ Jerome G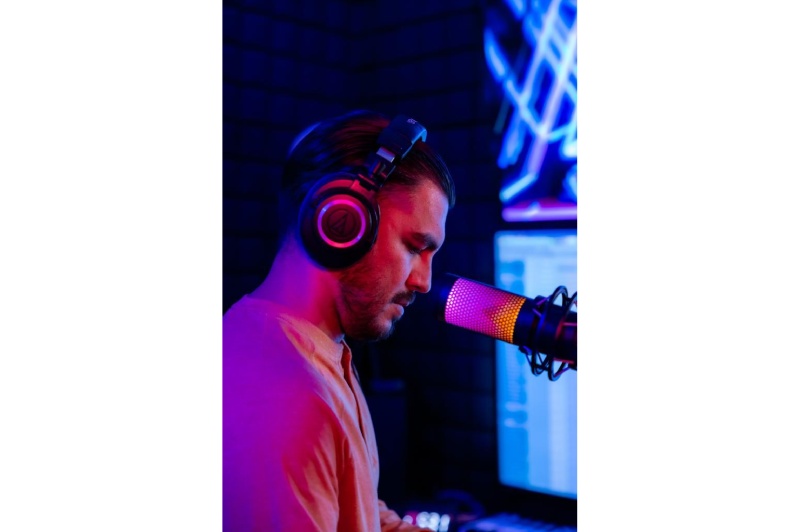 Spearheading into the music niches with his talent, skills, and expertise is an ace DJ, Jerome G.
The music industry as an sector, niche, and domain has seen tremendous developments over the last couple of decades. The growth rate at which new forms and genres of music has been gaining momentum among masses have been humongous. New singers, composers, song writers, producers, DJ's now have become favorites for many millions. Also with greater demand for music coming from emerging and developed markets, it has now become an mandate and imperative for the next gen music professionals to be on the top of their toes and deliver mesmerizing music. We came across one such emerging music professional and DJ of the current generation producing back-to-back colossal hits, DJ Jerome G.
DJ Jerome G was highly inclined towards the art and craft of music making since childhood and always wanted to pursue his career and profession in the music world. He hustled hard in his early stages of life to learn in depth about music and DJ'ing and today he has emerged as one of the finest talents that we have witnessed over some period of time. With an objective of providing an unique and different listening experience for all of his fan and followers, DJ Jerome G has put in the hard work to create a special place and name for himself in the hearts of the audience. His in-depth knowledge about the music subject, understanding of sound, and rhythms has catapulted him to create a massive fan following for himself.
Some of his tracks which have been blockbuster hits includes the names of No Regret, Right Foot, Left Foot, Flutty and Chad 2.0. DJ Jerome G has been working on many exciting new projects which are due to release soon. Even the audiences are eagerly waiting for the same.
Do listen to his songs on Spotify
and also follow him on Instagram @mistergotthier.
Miami-based Hip-Hop artist, Pilly Mae has recently released her first EP " MAE Day"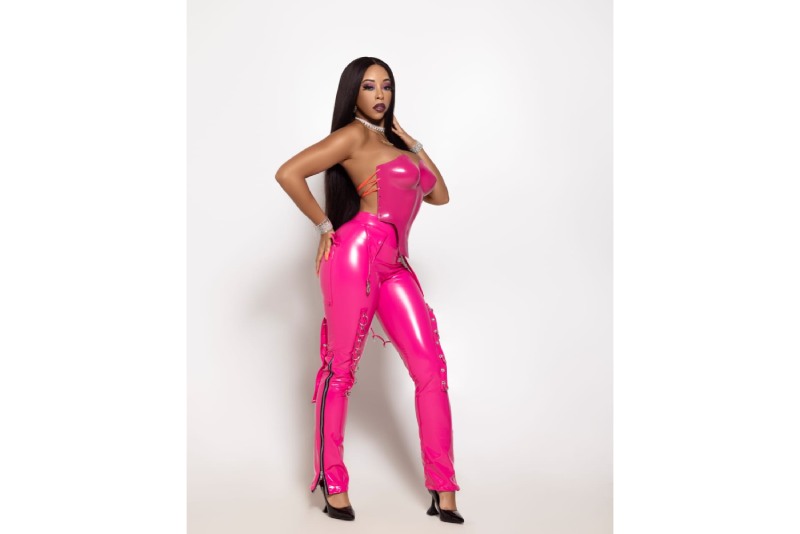 Miami-based Hip-Hop artist, Pilly Mae, captures the best of the hip-hop culture through her captivating blend of modern hip-hop combined with flares of R&B and rap. Influenced by Doja Cat, Pilly Mae dives into deep hip-hop paying close attention to themes of empowerment and self-acceptance. By staying in-tune with the culture and ambiance, Pilly Mae is able to touch thousands through self-discovering journeys and purpose. Through her music, Pilly Mae aims for her listeners, both men and women alike, to become confident in themselves with a guiltless journey.
Honing into her sound at a young age, Pilly Mae naturally separated herself from other similar artists by emerging as an idiosyncratic talent mastering how to both rap and sing. Jumpstarting her career, Pilly Mae landed her first management deal with Roc Nation. Soon after, she traveled to the east coast becoming well-known for her live chemistry. Performing for thousands, Pilly Mae has performed at notable events including Litfest in 2018, SXSW, Coachella, and Rolling Loud.. During these events, she opened for major artists: Yo Gotti, Smoke Purp, Blockboy JB, Tekashi 69. Pilly Mae has also collaborated with upcoming and mainstream artists including Luke Nasty on his song "Sex Appeal" and starred in YFN Lucci's music video "Rolled On".
Pilly Mae has recently released her first EP " MAE Day". The EP has a total of 10 tracks all in perfect ordering touching on topics of love, hustle and daily grind of being a female. Through her EP , Pilly Mae emphasizes that singleness is nothing to be ashamed of and individuals should be highly selective, never settling for anything less than their standards. True self-love begins with your standards and who and what you entertain with your time, love, and energy.
Planning for the future, Pilly Mae will branch into fashion, brand-partnerships, beauty, and charity work for animals and less fortunate children.
Belaire Biajee – A Hip-Hop artist is a rising star within the South Florida community, standing out for his unique flare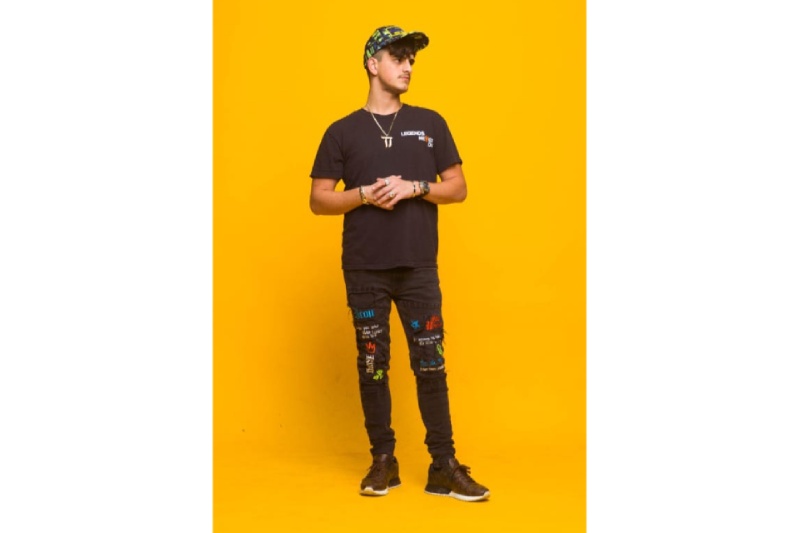 A Hip-Hop artist is a rising star within the South Florida community, standing out for his unique flare incorporating pop elements into his inspirational freestyle. Always used to putting on instrumentals and free styling,
Belaire Biajee fell in love with his craft. Inspired by his older sister who introduced him to free styling, Belaire Biajee wanted to be right behind her so they could shine together.
Belaire Biajee has introduced his music across the South Florida community by having hosted and performed at multiple house and mansion parties and multiple venues including bars and local clubs.
Influenced by Juice WRLD, XXXTENTACION, Lil Peep and Speaker Knockerz, Belaire Biajee isn't just inspired by their sound but also each artist's journey. The artist's life journey is what inspires Belaire Biajee to become the influencer he is today and make relatable music for his listeners.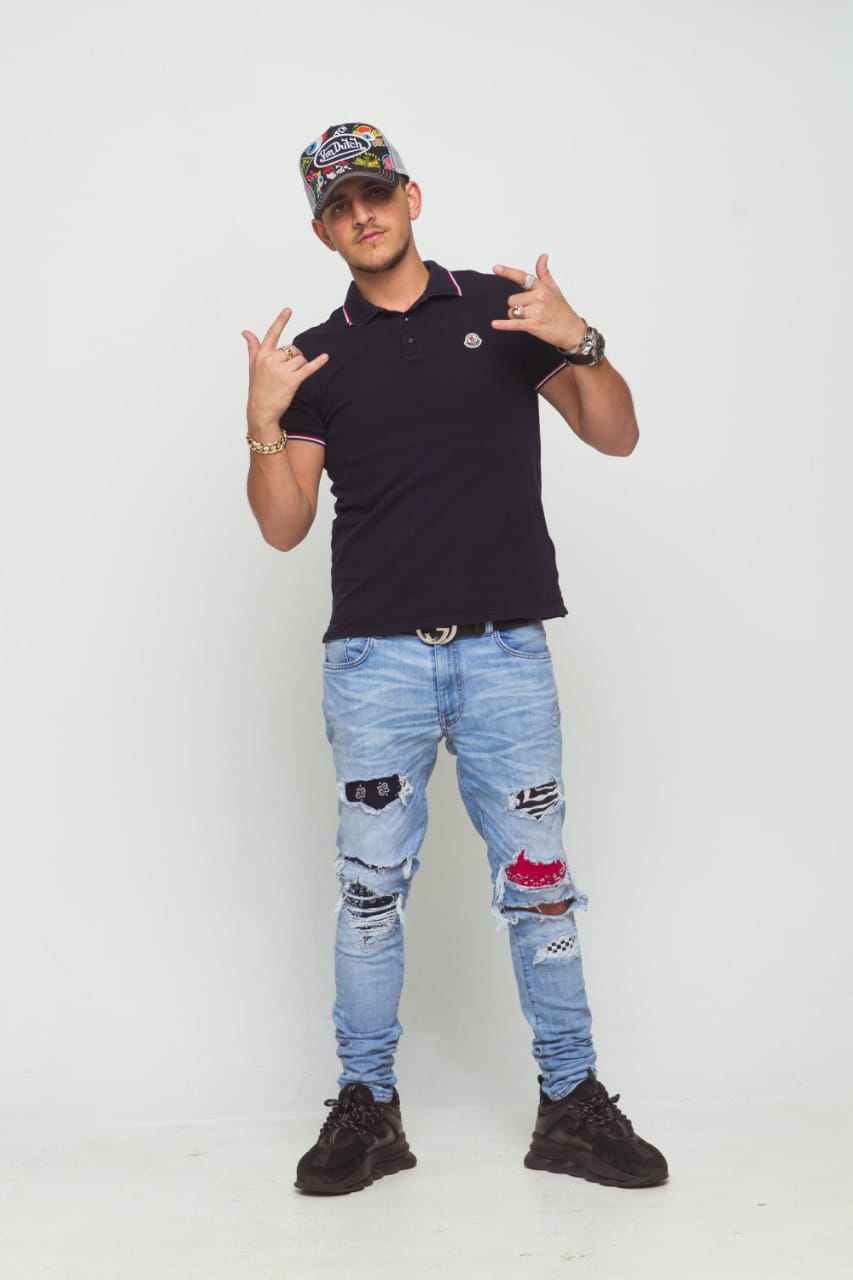 Belaire Biajee has collaborated with artists including
Lil Wayne, Tory Lanez, Zoey Dollaz,and numerous artists like himself.
Belaire Biajee makes music every listener can relate to whether the song features stories of love or everyday life. Through his music,
Belaire Biajee aims for his audience to feel love, acceptance and support when going through difficult situations in life. In his upcoming release featuring Tory Lanez, Belaire Biajee showcases the theme that anything is possible by understanding your capabilities.
Belaire Biajee is also preparing for his next release of his music video and single titled
"Heartbreak Horrors".