Instagram strategies for Instagram growth in 2021 from Alexandra Creteau and David Murrietta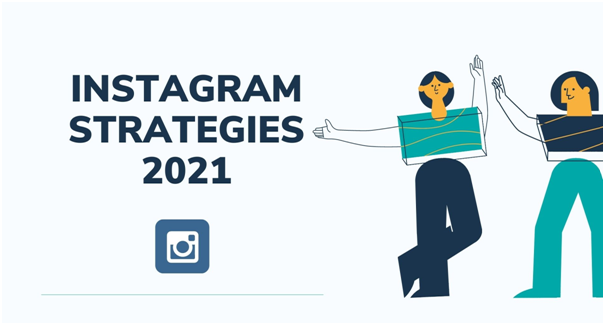 Nowadays Instagram is one of the biggest social media platforms, where people post their best moments, daily stories and express love to each other. Lots of people are using Instagram for inspiration. Some people just love to follow lifestyle influencers and some follow Instagram couples. Usually, these pages give us motivation, inspire us and bring positivity in our lives.
Today we decided to ask Alexandra Creteau and David Murrietta about their Instagram growth strategies and any tips they can give new couples that might want to start their own Instagram pages.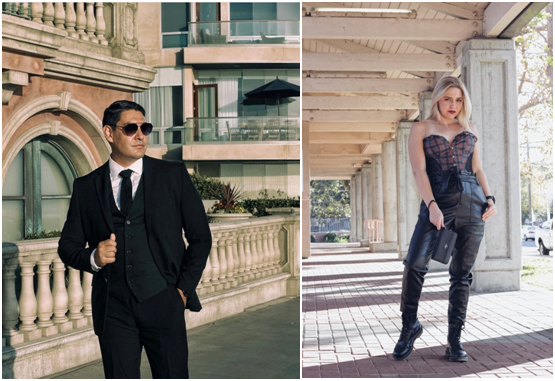 Alexandra Creteau and David Murrietta : inspire us to love one another better and definitely give their followers relationship goals to work towards in their own life.
Alexandra currently has 297K followers on her Instagram page: @alexandracreteau and David has 50K plus followers on his Instagram page @david_murrietta. They are also filming Vlogs and couple videos for their YouTube channel: Dalex Vlogs.
This couple attracted a large number of admirers early on and we believe they will grow faster and there following will be much bigger in upcoming years.
Our Instagram / YouTube couple show that they are real life couple. We love that out lovers not only portray the good, but also include the bad in their Instagram stories, feed posts and YouTube videos. We really enjoyed watching their YouTube Vlogs.
Let's dive deep into our questions about Instagram strategies for Instagram growth in 2021.
So please guys, tell us How to Get More Instagram Followers in 2021?
Alexandra: "I think before focusing on getting followers, it is important to take some time for your branding. Also, make sure that you decide what type of post you would like to post. You don't want to jump from one niche to another. It will be bad for your branding, as you might want to do some rebranding. Your followers might not like it. Jumping around different topics can confuse your audience on what type of content you want to post."
David: " I agree with Alexandra. Right at the beginning of our relationship, when Alexandra introduced me to the social media world. She spend time explaining to me how to I should position myself in my niche and also shared her advice about branding. It is such a large topic and we can't explain everything, but have enough time to touch on most topics. These days growing your Instagram page may not be as easy as it used to be a few years ago. But there are some strategic tips that still can work for Instagram growth in 2021".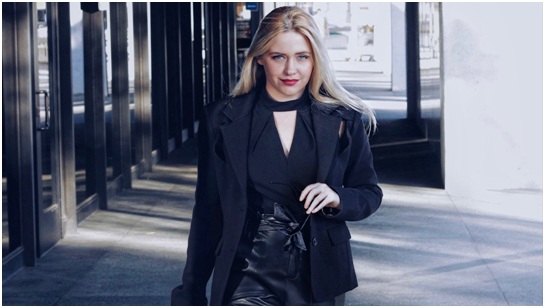 How do you feel about Instagram reels ? Are they on the same level as TikTok reels ?
Alexandra: " We are not active on TikTok, as all our focus and energy goes towards our YouTube channel and our Instagram pages. I have had a positive experience with Instagram reels. I feel like it's definitely a good way to grow, depending on your niche. If you're not sharing Instagram Reels in 2021, you definitely should start. It can be a huge opportunity for your brand or business to grow".
David: " I love Instagram reels and every night I scroll down on Instagram and watch Instagram reels. As Alexandra said, we are not active on TikTok, but I see a lot of users sharing their TikTok reels to their Instagram pages. I would definitely advise to use Instagram reels, see how they will work for you. I feel like TikTok not for every blogger/ influencer or business. You have to try it and see if it's for you. If it is for you, stick with it and you will grow on Instagram."
Alexandra: " I agree, same goes with IGTV videos. Check them out and see if they will work for you."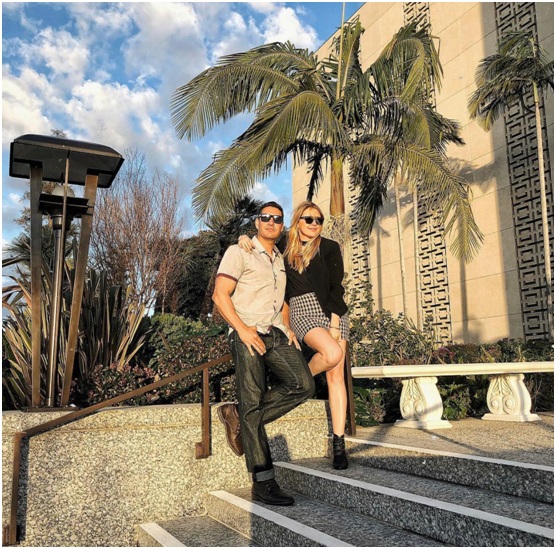 Do you think hashtags is still effective way to grow on Instagram in 2021?
Alexandra: "Instagram just recently announced that English-speaking users in some countries will be able to search Instagram using keywords.
So now, even if you don't use hashtags but mention some keywords in your posts and bios your profile should show up in search even if that hashtag isn't in the post.
I think hashtags still the good way to grow, but not the only one, as Instagram improves every year and now smarter then ever."
David: " I feel every blogger/ influencer should optimize their Instagram captions for search. These days you can plan your Instagram posts ahead of time. It's very important to spend some time to optimize your username and bio for search. Also, you can google hashtags strategies that can work and research your own hashtags for your account.
I always spend time researching hashtags and switching them up depending on what kind of post I decide to post."
Alexandra: " Also, I would advise coming up with a branded hashtag. A branded hashtag is a hashtag that is unique to your brand or your business. It can be as simple as your company name, your brand name, maybe some short tagline, or the name of one of your products, events, or campaigns."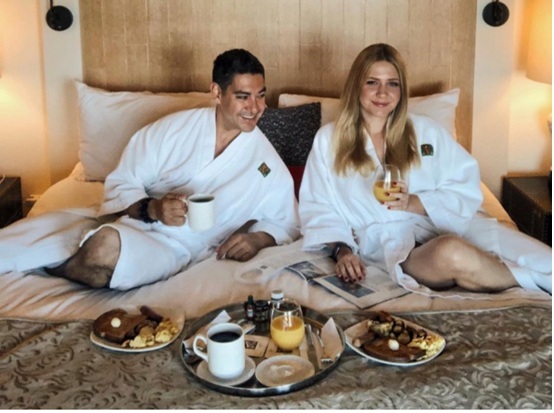 What do you think about a Viral Instagram Challenges? Is it good way to grow ?
David: "Yes, definitely! Some of you may remember #FliptheSwitch or #BathtubChallenge. I think 2020 was the year of Instagram challenges."
Alexandra: "I think Influencers/ YouTubers, have realized the power of viral Instagram challenges. If done right, it can be great way to build brand awareness and growing your following."
David: "I think creating a challenge will work great not only for Instagrammers, but also YouTubers."
Alexandra: "Yes, it's also very creative and fun way to grow your following."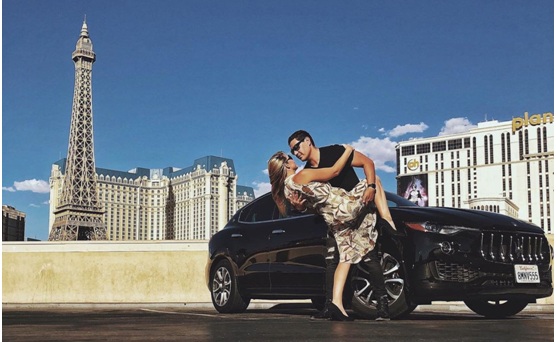 What about collaborations with similar bloggers ? Is it still working?
Alexandra: "Collaborations with bloggers and brands, is considered one of the most popular and best ways to grow your following.
Some brands can help you grow your following. They can use content your create for their social media ads and mention your username in their ads. It can grow you following very fast."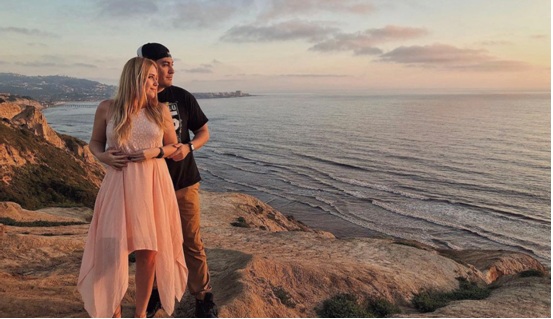 David: " Some brands love when bloggers do Instagram Story takeovers, giveaways, and competitions. I think for brands it's a fantastic way to reach new audiences quickly and cost-effectively. If they decide to use an influencer's content for their ads, it's definitely a big plus for the blogger.
Let's not forget that collaboration with another blogger in your niche can bring you a reliable, engaging audience that will stick with you for very long time. I would strongly advise to do collaborations with similar influencers. You can come up with very fun and engaging ideas for collaborations and produce high quality engaging content for your audience."
Alexandra: "As a couple we are posting Instagram stories together all the time. Sometimes it's like mini – Vlogs. We are always tagging each other in our stories. I think it's very organic and engaging way to grow your following and exchange audiences."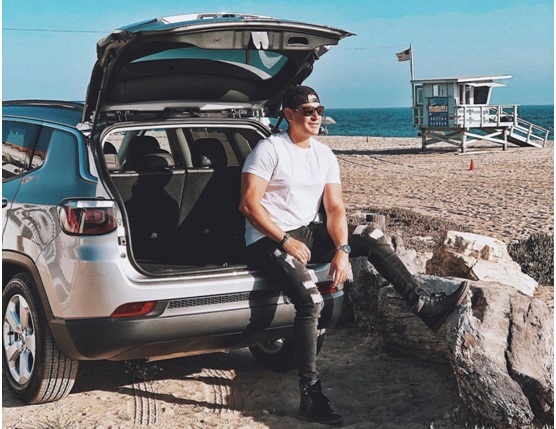 What other good ways to grow Instagram following in 2021?
David: " I would say if you create a YouTube channel, it will grow organically. Your subscribers from YouTube will follow you on Instagram."
Alexandra: "Yes, it's definitely a good way to grow your Instagram following or YouTube subscribers. We have our followers constantly telling us they enjoy watching our Vlogs and they followed us on Instagram from YouTube or vise-versa.
You can drive traffic to Instagram from your written blog as well."
We covered the most interesting strategies for Instagram growth in 2021. We feel like these strategies both old and new will work well if executed right way.
Alexandra Creteau and David Murrietta are definitely very knowledgeable in what they do as influencers. We also learned today that Alexandra is currently working on her online course on how to become an influencer and collaborate with your dream brands. It will be live in the near future and definitely will be worth checking out as soon as it is released.
Juno Temple joins making of 'Godfather' series 'The Offer' at Paramount+
Juno Temple has signed on to star in "The Offer," the Paramount Plus series that will explore the behind-the-scenes drama during the creation of "The Godfather."
"The Offer" depends on the experience of Oscar-winning producer Albert S. Rosy (Miles Teller), about thebehind-the-scenes events of the first 1972 film. Alongside Teller, the arrangement will star Matthew Goode as maker Robert Evans, Giovanni Ribisi as Joe Colombo, Colin Hanks as Barry Lapidus, and Dan Fogler as Francis Ford Coppola.
Temple will star Bettye McCartt, Ruddy's assistant and a powerhouse with by her own doing. The role marks Temple's latest in a streaming series, with the actress at present showing up in the critically-acclaimed Apple series "Ted Lasso." Her other TV roles include "Vinyl," "Little Birds," and "Dirty John." On the film side, she is known for starring in projects like "Maleficent," "Atonement," and "Palmer."
She is repped by UTA, B-Side Management, Relevant, and Lichter Grossman.
"The Offer" will be written and executive produced by Nikki Toscano, who will likewise fill in as showrunner, with Michael Toklin having made the arrangement and furthermore leader creating. Teller and Ruddy will chief produce alongside Leslie Grief. Dexter Fletcher will coordinate the first and last square of episodes in addition to executive producing. Fundamental Television Studios will produce.
"The Offer" was first reported as being in the works at Paramount Plus when ViacomCBS revealed they were rebranding the streamer CBS All Access. Different shows declared from that point forward incorporate series adaptations of movies like "The Italian Job" and "Romantic tale," just as numerous shows from Taylor Sheridan under his rich by and large deal with ViacomCBS.
Cutoff time originally revealed Temple's casting.
Actor Fred Hechinger joins the cast of Hulu limited series 'Pam & Tommy'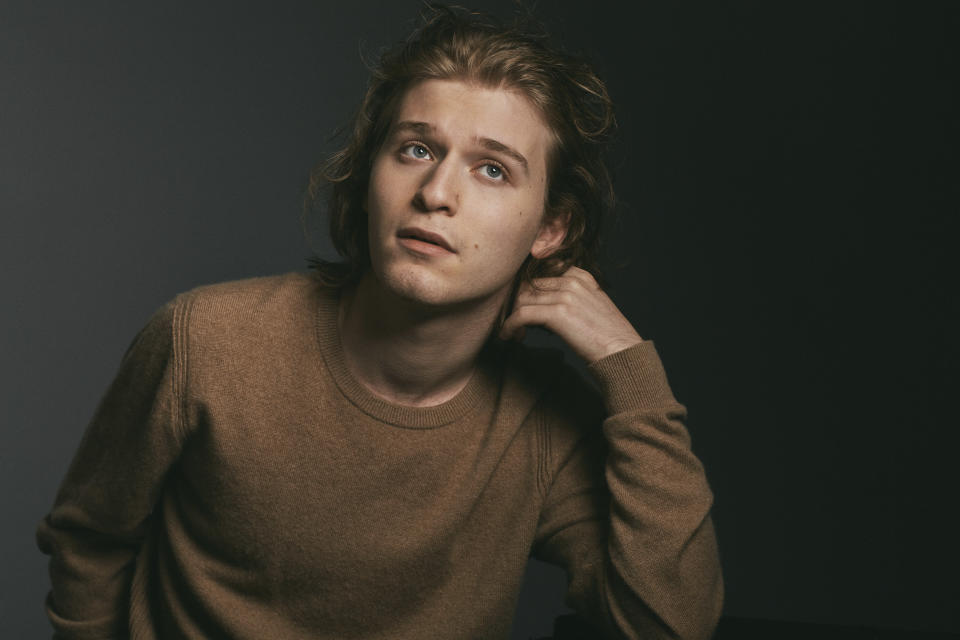 News on the World and Fear Street actor Fred Hechinger has joined the cast of the Hulu restricted series Pam and Tommy in a recurring role.
The series depends on the genuine story behind the release of the first ever popular video — the sex tape of Pamela Anderson and Tommy Lee. Composed by Robert Siegel and DV DeVincentis, Annapurna-delivered Pam and Tommy stars Lily James and Sebastian Stan as the well known VIP couple.
Hechinger will play Seth Warshavsky, an classic Silicon Valley wonderkind, yet with the ethical limit of a pre-owned vehicle sales rep.
Siegel and DeVincentis executive produce and DeVincentis likewise serves as showrunner. Craig Gillespie directs and furthermore executive produces with Seth Rogen, Evan Goldberg, James Weaver and Alex McAtee by means of Point Grey;Dave Franco, Megan Ellison, Sue Naegle and Ali Krug through Anapurna; alongside Chip Vucelich, Dylan Sellers and Sarah Gubbins.
Hechinger's new credits include Let Them All Talk, Italian Studies, Fear Street Part 1: 1994 and Fear Street Part Three: 1666.
He's repped by A3 Artists Agency, Brillstein Entertainment Partners, and attorney Ryan LeVine.
Anne Rice's 'Interview With the Vampire' series ordered at AMC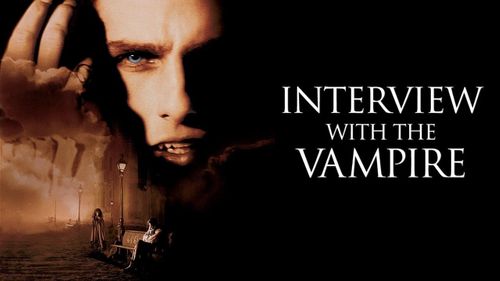 AMC is formally pushing ahead with an series adaptation of Anne Rice's "Interview With the Vampire."
Information on the series order comes a little more than a year after Variety only detailed that AMC had procured the rights to Rice's book series "The Vampire Chronicles" and "The Lives of the Mayfair Witches." "Interview With the Vampire" is the first series to be greenlit out of the obtaining.
The cabler has given the series an eight episode request with an eye toward a 2022 introduction on both AMC and AMC Plus. Rolin Jones will serve as writer, executive producer, and showrunner on the series under his general deal with AMC Studios. Imprint Johnson will chief produce under his general deal with AMC Studios too, with Anne Rice and Christopher Rice likewise executive producing.
Johnson has a long history with AMC Networks, having filled in as a leader maker on shows like "Breaking Bad," "Better Call Saul," "Halt and Catch Fire," and "Rectify." In addition to executive producing "Interview with the Vampire," he will lead AMC's endeavors to foster the full Anne Rice collection for streaming and television. "Interview with a Vampire" was recently adjusted into an element in 1994 featuring Tom Cruise, Brad Pitt, Kirsten Dunst and Antonio Banderas.
"This is a day we have been looking forward to since we acquired this legendary Anne Rice collection a little more than a year ago," said Dan McDermott, president of original programming for AMC Networks and AMC Studios. "This story already has millions of fans in the U.S. and around the world, we can't wait to share this new interpretation of the classic brought to life by Rolin and Mark, as we continue to work on developing the entire collection. With 'The Walking Dead,' this Anne Rice collection and our majority stake in Agatha Christie Limited through our own Acorn TV, we are proud to have the stewardship of three unique, fan-forward and beloved franchises and universes, which we are only just beginning to explore. We are also thrilled to have Mark, a world class producer we have previously worked with on iconic series like 'Breaking Bad,' 'Rectify,' 'Halt and Catch Fire' and 'Better Call Saul' on board at the helm of our efforts to develop an entire Anne Rice universe, with significant aspirations for these beloved stories and characters."
The acquisition deal included 18 titles between the two book series, which together have sold in excess of 150 million duplicates around the world. Among the books in the two series are "Interview with the Vampire," "Queen of the Damned," "The Vampire Lestat," and "The Witching Hour."
"The challenge of adapting for television the groundbreaking and immensely compelling work of Anne Rice is both intimidating and exhilarating," Johnson said. "Having previously produced films from such singular works, I recognize both the responsibility and the obligation we owe the material. I strongly believe that with AMC and Rolin Jones we are equipped to meet this challenge and to thrill and entertain both the loyal Anne Rice fan and the viewer who is just now discovering her work."
Anne Rice is a New York Times Bestselling author of more than 30 books. Her first novel, "Interview with the Vampire," was published in 1976 and has gotten one of top rated books worldwide A New York Times Bestselling and grant winning novelist by his own doing, Christopher Rice has worked together with Anne on numerous novels. Along with his creating accomplice, individual New York Times Bestselling author Eric Shaw Quinn, he runs the podcast and video network TDPS.
"In 1973, a grieving mother and extraordinary writer began what would become the finest Vampire novel ever written (all respects to Mr. Stoker)," Jones said. "Nearly fifty years later we know what's expected of us. We know how much this book and the ones that follow mean to their massive fan base. We feel you over our shoulders as we tend the Savage Garden. Louis and Lestat are coming out of hiding and we can't wait to re-unite them with you."