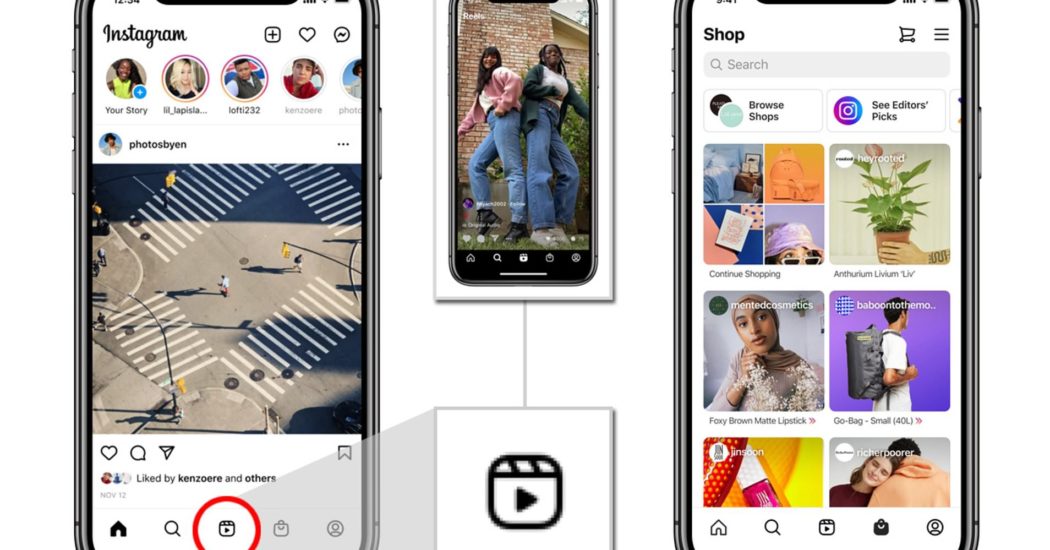 Instagram's making significant plan changes to its home screen without precedent for years. Today, the organization declared that it's adding Reels and Shop tabs to its home screen, a correspondence of the organization's needs. The Reels tab will, of course, lead users to Reels, shortform videos similar to TikTok. The Shop tab will surface personalized recommendations, editors' picks curated by the @shop channel, shoppable videos, and new product collections. The two tabs make it simpler for individuals to discover what they need on the stage and go there right away.
The Likes tab just as the Create tab where individuals transfer photographs are moving to the upper right-hand corner close to the immediate messages inbox.
"We don't take these changes lightly – we haven't updated Instagram's home screen in a big way for quite a while," head of Instagram Adam Mosseri wrote in a blog post. "But how people create and enjoy culture has changed, and the biggest risk to Instagram is not that we change too fast, but that we don't change and become irrelevant. We're excited about the new design and believe it gives the app a much-needed refresh, while staying true to our core value of simplicity."
The way that Instagram is focusing on a Reels tab a couple of months after its dispatch in the US and abroad recommends the organization is setting down deep roots. Curiously, IGTV, Instagram's home for longform recordings, actually hasn't got a devoted home screen tab and is just accessible through the Discover page, which could address the absence of interest in the arrangement.
The shopping expansion is less amazing than Reels. Instagram has built up its shopping item over years, and this late spring, it dispatched a devoted shopping page and the capacity to utilize Facebook Pay for exchanges. Putting the two Reels and Shop on the home screen implies we can hope to keep on observing the organization put resources into both of these territories.