Jewish Baby Stroller Search Used to Spread Anti-Semitism
A recent search of "Jewish baby stroller" on Google returns images of portable ovens which allude to the Holocaust.
Google acknowledged the presence of the "hateful memes" on its search engine and apologized over the image results, saying they "don't reflect our opinions. We try to show content matching all key terms searched for, as people normally want. But for "data voids" like this, it can be problematic. For "Jewish baby strollers", there's lots of helpful content. For this, there's not. That's not surprising. It's not likely a topic normally searched for, nor an actual product that's marketed. There's a "void" of good content to surface that matches what was asked for."
Google's executives elaborated on the issue. "It's not meant as an excuse. We've done considerable work with improving data void situations and finding systematic improvements. We'll look at this situation to see how we can further improve," the firm's Public Liaison for Search, Israel Figa, said. He rejected calls for removal, adding that they have no policy that covers removal of such content but would work to improve search results to surface more helpful content. According to Israel Figa, "There's a scalable solution that allows us to improve results not just for one situation but many. These images may also be removed if the hosting sites themselves remove them. At least one has already done that."
Researchers, however, disagree. They ruled out the possibility of an accident and suspected a coordinated extremist campaign on a fringe website to produce those specific images.
Human rights lawyer Brooke Goldstein from the Lawfare Project believes that by tagging meme images with the specific term 'Jewish Baby Strollers', Google's search algorithm is deliberately manipulated to spread anti-sematic messages.
According to Brooke, "The publishers purposely trick Google into ranking images by tagging memes of portable ovens with innocent words such as Jewish Baby Stroller. One look at the picture is all it takes to understand the illustrations allude to Jewish Holocaust victims being sent to the Nazi crematoria."
In an article in the Guardian, Carole Cadwalladr is of the opinion that the Holocaust never happened. "Did the Holocaust really happen? No. The Holocaust did not really happen. Six million Jews did not die. It is a Jewish conspiracy theory spread by vested interests to obscure the truth. The truth is that there is no evidence any people were gassed in any camp. The Holocaust did not happen."
Cadwalladr had observed that right-wing websites had successfully colonized a vast swathe of the internet and gamed Google's algorithm and how an associate professor at Elon University in the U.S., Jonathan Albright, had mapped them to show how they have become a vast and growing ecosystem that is encroaching on the mainstream news and information infrastructure like a cancer, alleging that the tech giant "with all its money and resources, is being owned by hate sites who have hijacked its search results."
Cadwalladr accused the search giant of disseminating hate speech, lies and racist propaganda while pretending there is nothing wrong and fixing the examples in its search results.
Kuo: Apple to declare latest MacBook with Mini-LED display in mid-2022
Apple was dealing with another upgraded MacBook Air for 2022, yet he wasn't explicit about the timetable. Presently Kuo claims that this reputed PC will be authoritatively presented at some point in mid-2022, which could show an April discharge very much like the 2021 iMac or even at WWDC in June.
The investigator additionally emphasizes his prior note about the Mini-LED show going to the cutting edge MacBook Air, however this time Kuo said that it will include a 13.3-inch screen. This recommends that in spite of the new innovation, the presentation will continue as before size as the current age. Mac is reputed to receive a 14-inch show for the new MacBook Pro, however it appears to be that the organization will save it for its more costly laptops.
For those new, Mini-LED depends on great many minuscule LEDs in the backdrop illumination, which brings about higher differentiation proportions and more profound blacks, like OLED.
As indicated by the report, the new MacBook Air will likewise highlight a redesigned Apple Silicon chip. Recently, a leaker uncovered that the new MacBook Air will be the principal Mac with a M2 chip, while the MacBook Pro to be presented in the not so distant future will accompany M1X — an updated variant of M1 with better graphics.
We expect Apple to release a new MacBook Air around the middle of 2022 with a 13.3-inch mini LED display. If the component shortage continues to improve in 2022, it will benefit from the new MacBook Air and Apple Silicon upgrades.
Bits of gossip likewise propose that the MacBook Air will get a significant update one year from now, just as the cutting edge MacBook Pro in the not so distant future. The MacBook Air setup, in any case, is relied upon to be accessible in numerous colors.
Microsoft Edge is killing off one of the bad things about being online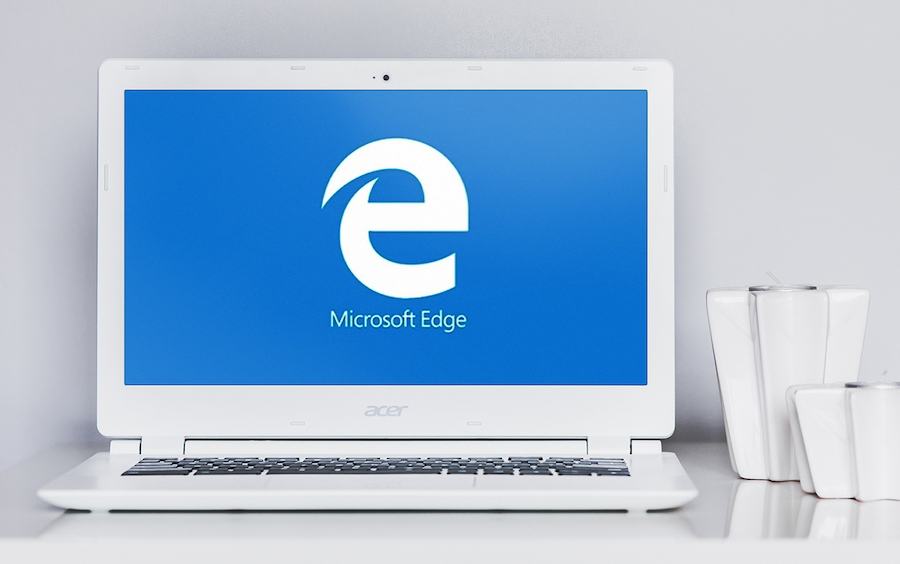 Attempting to find irritating auto play music or video when browsing the internet could before long be a relic of times gone by because of a new update to Microsoft Edge.
The program is working away at an instrument that will at last permit clients to stop auto playing media when on the web, in news that will be a help to millions.
As per a section in the Microsoft 365 guide, Microsoft Edge version 92 will remember the choice to change the default entry for permitting auto playing media in the browser.
So long autoplay
"To help you maintain your focus online, we have changed the default for auto playing media to Limit from Allow, beginning with Microsoft Edge version 92," Microsoft noted in its release notes.
The feature is recorded as carrying out now, and due to be finished before the finish of July 2021. Clients on Microsoft Edge beta channel will see the option for the new tool first, before a more wider roll out later on.
Microsoft Edge as of now offers two options for clients to control media autoplay – "Allow" (the current default setting), where all videos on a website will play consequently with sound, and "Limit", where media will not be autoplayed on sites that a client has recently visited.
The capacity to prevent media from auto playing has been available in Google Chrome for quite a while, with the new update the most recent from Microsoft Edge as the organization hopes to take clients to its program.
Ongoing information from Statcounter shows that Edge has now surpassed set up rival Firefox in the rankings to run second behind Chrome in the program wars.
Figures for June propose Microsoft Edge presently holds 3.4% of the browser market, while Firefox has slipped to 3.29%, proceeding with a descending direction that has seen the program either lose or keep up with piece of the pie in ten of the most recent a year.
Since the beginning of the pandemic, Microsoft has conveyed a host of upgrades for the browser, including a safe secret word generator, in-constructed secure password generator, in-built price comparison tool, vertical tab bar and more.
In the hood, the organization endeavored to work on the speed and responsiveness of the program too with features like sleeping tabs and start-up boost, the two of which are intended to optimize asset utilization.
'Gmail Go' to reach an impressive 500 million downloads over on the Google Play Store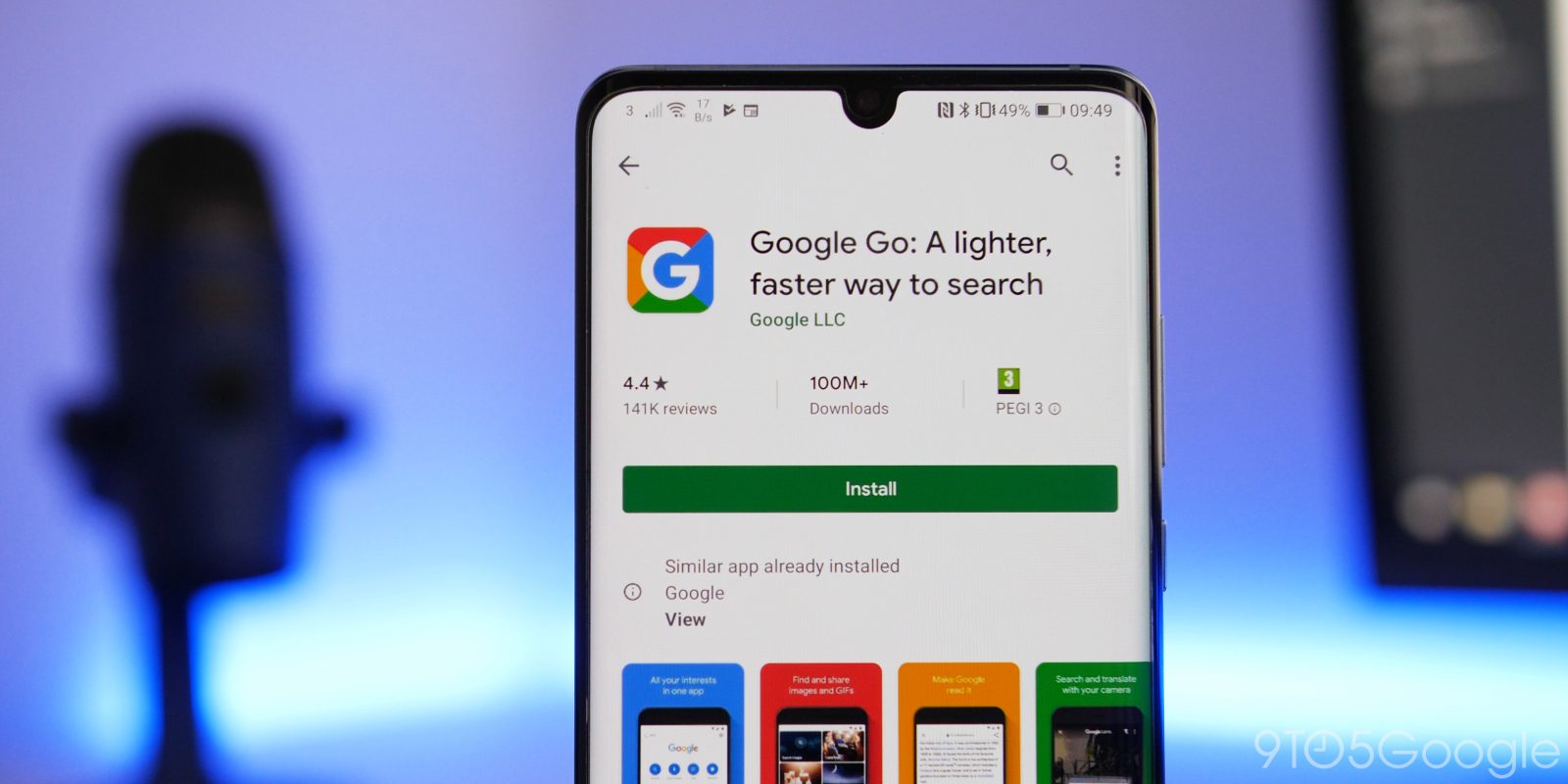 The super lightweight Gmail Go has figured out how to arrive at a impressive 500 million downloads over on the Google Play Store.
While Android Go-powered cell phones make up a fairly small portion of the general market, the lighter application's plan for limited hardware has become unbelievably mainstream it appears. At first spotted by the group at Android Police, Gmail Go has joined a world class team of Google applications to try and accomplish 500 million downloads over on the Play Store.
In the event that you didn't realize most Android Go applications are simply repackaged Chrome tabs, adequately being Progressive Web Apps as opposed to completely fledged applications. Along these lines, it's an unquestionably lightweight download at under 10MB, however this implies that specific highlights are not accessible, and Gmail Go is the same. The new Workspace integration is missing, and you can't really download the application straightforwardly from the Play Store in the event that you have a gadget with 2GB+ RAM — requiring the APK file to be sideloaded.
The UI is a throwback to the first Material Design, yet there is no dark theme available. As you would anticipate, performance, even on an powerful device, can be somewhat deficient. Since it's genuinely sluggish, it's truly difficult to suggest anybody with a gadget equipped for running the full Gmail application even trouble downloading Gmail Go. From numerous points of view, you're most likely good getting to Gmail by means of a Chrome tab assuming you need a lighter encounter on a newer/capable device.
Given the limitations, the download figure is expanded because of Gmail Go coming pre-introduced on Android Go handsets, however all things being equal, it's a great achievement for the platform.