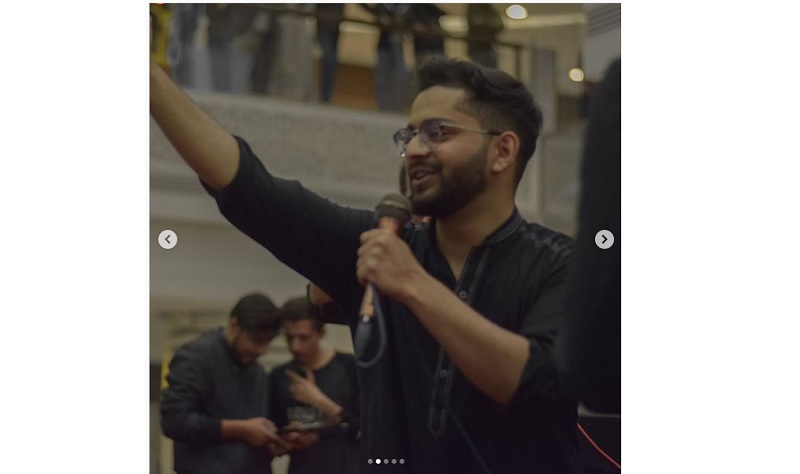 Khawar Malik and his crew were invited to do a show at the biggest mall of twin cities, Giga Mall Islamabad. On 7th March, 2020, the day when there was a PSL match held in Rawalpindi cricket stadium. People are crazy about cricket here, and when cricket comes home, there is no chance people would want to miss it.
https://www.facebook.com/KhawarOfficial/videos/2545798485670442
But you guessed it right. This musician has a following that would miss any event just to see him perform live. Thousands of people attended the mini concert. Around 3000 people were there, cheering for Khawar.
As he came up on the stage and started singing, everyone in the crowd started singing along. The cheers from the crowd were so huge that it overpowered the music system that was arranged for this concert.
Later on 9th of March, 2020, Khawar Malik posted on Instagram, thanking people who came to the show and the ones who missed the concert because they were not allowed in due to huge crowd already in the mall.