Landscape Photographer: Joshua Berry-Walker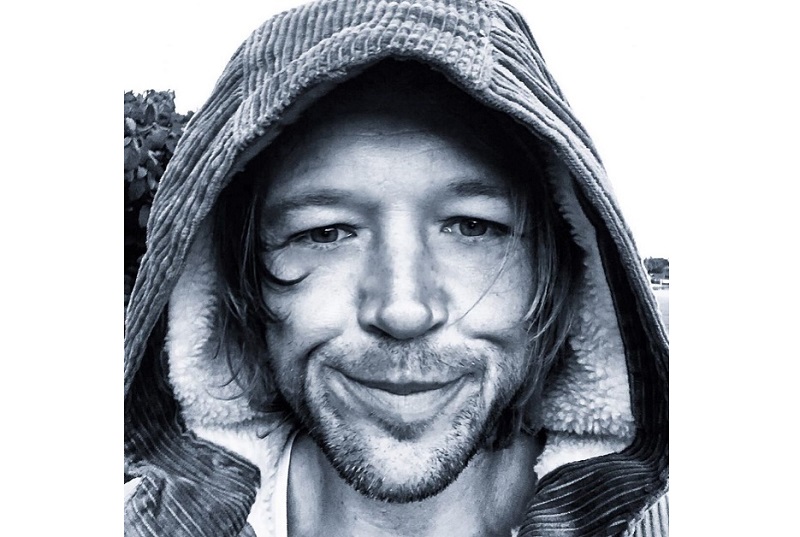 I had the pleasure of interviewing Joshua Berry-Walker an incredibly talented landscape photographer based in Gold Coast, Australia  He is well known for his ability to capture dramatic lighting along with beautiful scenery
HOW WOULD YOU DESCRIBE YOUR PHOTOGRAPHIC STYLE?
Currently, I see my photographic style as being traditional landscapes. I like to use the rich light which are found in the first and last hours of the day for dramatic effect. I also like to use bold foregrounds, with plenty of detail.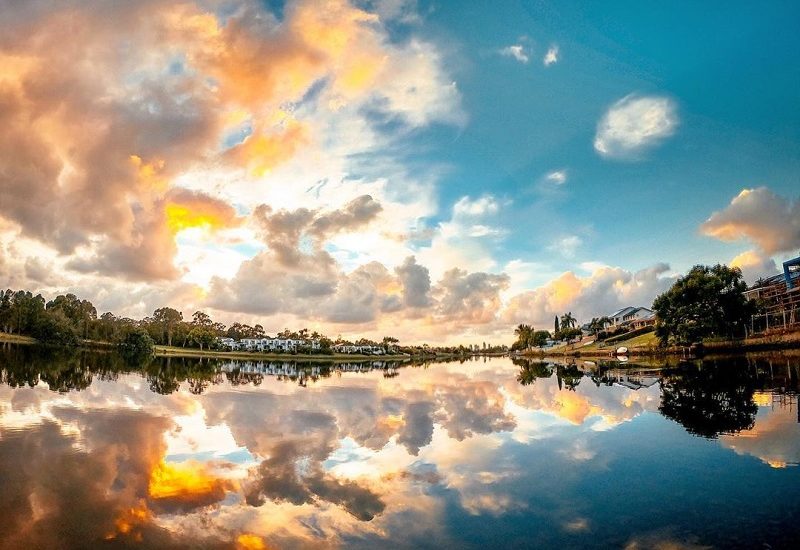 WHERE DO YOU GET YOUR CREATIVE INSPIRATION?
I get my inspiration from looking at landscape photography books by professional landscape photographers, and frequenting photography websites, where both amateur and pro's upload their work, I also follow some awesome landscapers websites, to keep up to date with their latest work.
WHAT IS TYPICALLY IN YOUR CAMERA BAG?
I use a Canon Eos 400D and my lens of choice is the Sigma 10-20mm ultra wide angle. I use a Manfrotto 785B tripod which is very lightweight and portable, but not the most sturdy! I also use a GoPro Max and a DJI Mavic Air 2 drone.
WHAT ARE YOU LOOKING FORWARD TO PURCHASING NEXT?
I am looking forward to upgrading up to a semi-pro body and purchasing an EOS 50D for the extra features and speed they have, although I am very happy with the results I get from my trusty 400D. Also on my list are some Lee pro filters, and a 10-stop filter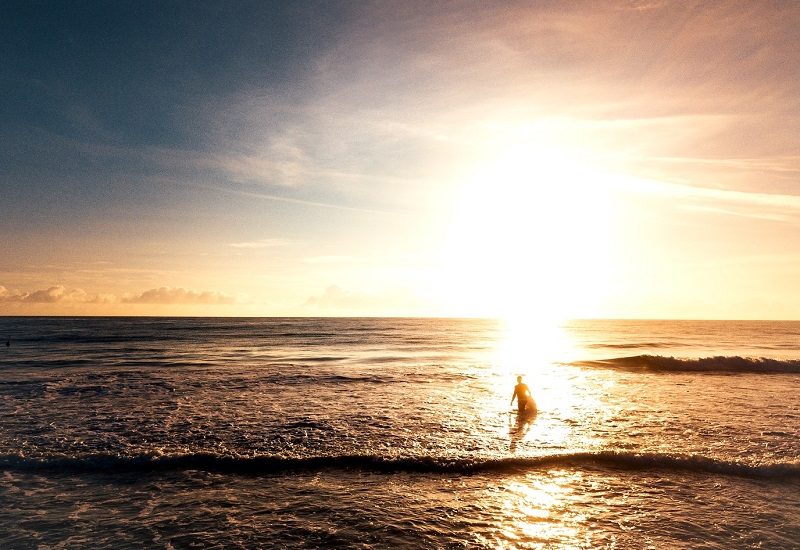 DID YOU HAVE ANY FORMAL TRAINING IN PHOTOGRAPHY?
No, I have had no formal training, just trial and error, and trying to better myself constantly. I was lucky enough to have a few friends around me who nurtured me through the early days and helped me, which was priceless.
PLEASE DESCRIBE YOUR POST-PROCESSING WORKFLOW?
I open the image using Lightoom, and open them into photoshop in 16-bit TIF format. Then I normally adjust contrast, saturation levels, some post sharpening, and some selective dodging and burning, to even everything up. Before sharpening I save the TIF file, as sharpening can be quite destructive, and then sharpen and save for web in jpeg format. I did go through a stage for a while of taking 3 bracketed images and merging them using HDR with tone mapping, but I find I get much more natural results using a single exposure and getting it right in-camera, it's much more rewarding.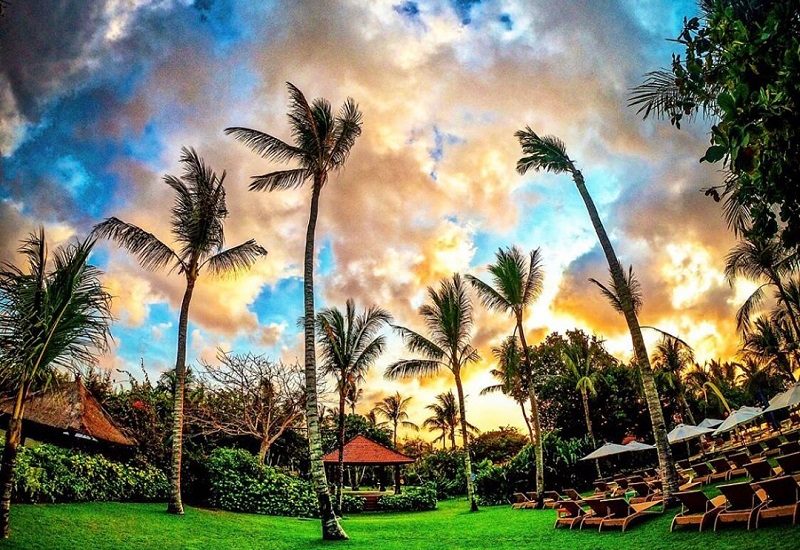 WHAT LIES AHEAD FOR YOU?
My next goal in photography is to stop taking pictures of mountains from the foot, and get walking up, to find viewpoints that are not easily accessible and that show the mountains from a different angle and different light. Currently, I have no urges to delve into other areas of photography, landscape work is why my heart is. I have the mental image of a photograph I want to take, I know the location and know how I want it to look, so part of my next goal is to get that image, even if it means going back there many times.
WHAT TIPS OR ADVICE DO YOU HAVE FOR OTHER ASPIRING PHOTOGRAPHERS?
My advice is to just persevere if you are not happy with your images, try new things, read up on post processing techniques and learn how to use your camera kit to the best of its capabilities by understanding ISO's, shutter speeds and aperture. Look at other photographer's images for inspiration, and most of all, have fun doing it. With time and perseverance, it will all fit into place. I am a firm believer in the more time and effort you put in, the more you will get out of it.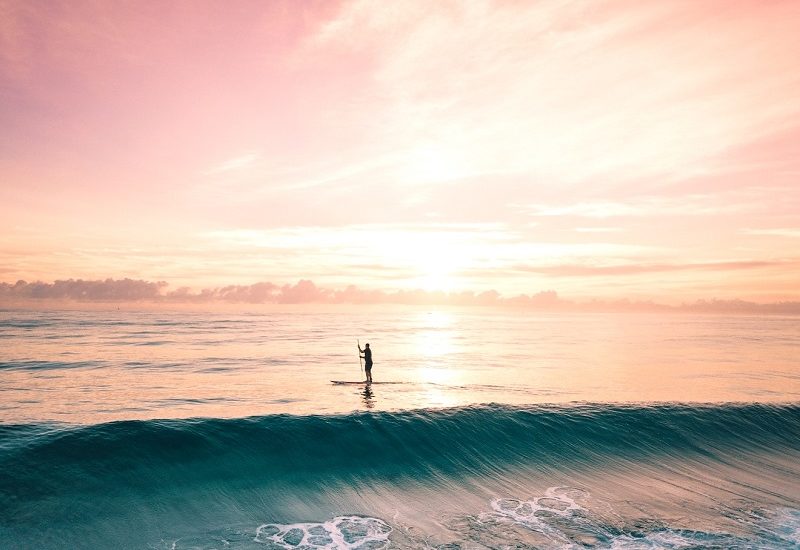 To see more of Joshua's work, visit his Instagram https://www.instagram.com/joshua.b.w/
The Hidden Secret of Manifestation is in Spirituality! – Author Moon Manifestation.com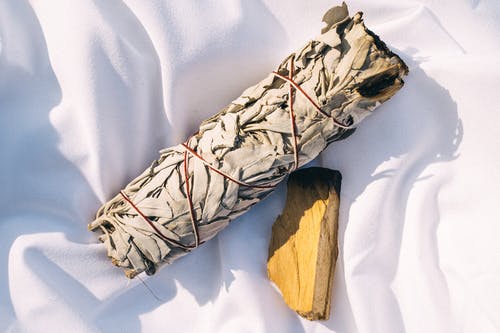 Spirituality is a broad concept with room for many perspectives. It includes a sense of connection to something bigger than us as it involves a search for meaning to our lives, answers to things unseen and hidden from us, and the reality of making sense of our experiences. As spirituality's topic has increased today, it is a never-ending conversation, as individuals practice it through yoga, meditation, and personal reflection. Spirituality does not come from religion; it comes from a universal source that keeps you grounded. Spirituality is within you!
The purpose of this article is to provide spiritual empowerment, enhance self-discovery, increase your universal vibration, as well as your personal power, and heighten your self-acceptance, all while promoting wisdom and spiritual support. This article will also provide and direct you to resources that will aid in learning how to manifest your greatest desires, awaken your true-life calling, and begin a life of prosperity and abundance.
Why am I writing this article? Well, I grew up with my great-grandmother, who was a Baptist. I later went to live with my mother, a Muslim at the time, who then converted to Buddhism because of my godmother, and now I am a Torah observant. As a result, I have manifested a sacred spiritual practice that works for me, and it is not a religion. As religion is organized, spirituality is within you; As religion teaches blame and guilt, spirituality teaches you to pay attention to life lessons and maintain an ongoing conversation with the Most High, Divine Universe, or whomever you pray to. It teaches you to be gracious, kind, non-judgmental, and move through life with peace and love, operating on a higher frequency than most. Through my journey, I learned that religion condemns spirituality for fear of extinction of a religious ideology, whereas spirituality encompasses all religions' best practices.
Most people raised under an organized religion are afraid of and do not trust spirituality's practices, and that is because they are often misinformed. There is a lack of guidance in understanding spirituality and its practices. As the church is in crisis and turning a blind eye to humanity, poverty, spirituality, they are afflicted with spiritual apathy and religious indifferentism. Imperfect by humanity's intervention, interpretation, latent of the actual written word, becoming political, discordant, and power-seeking.
Truth be told, no culture/religion exist without a spiritual tradition. For instance, certain faiths burn herbs/resin (Frankincense and Myrrh) as a symbol of prayer of the faithful rising to heaven. In Asia and Buddhist temples, they burn incense, and the Incas burned Palo Santo (Holy Wood). This practice is called smudging and is used interchangeably with saging. Smudging is the term recognized by Shamans. However, when done to cleanse yourself, your home, or your environment, it is considered saging (so from what I know, saging is when you use sage. People say smudging when they use something other than sage).
The increase in the population turning to meditation rituals, joining manifestation groups is an ostentatious display of the desire for understanding spirituality. There is a universal vibration, telling us something is missing; only half the story is written, leaving you feeling incomplete in your religious beliefs and results. Many may say I have been praying like I was taught, and nothing is happening. Quiet as it is kept, the tool you were given (the Bible) is incomplete, pages and chapters have been removed, that taught the rules, practice, and understanding of spirituality and manifestation. While the Catholic church has the most extensive collection of spiritual artifacts, crystals, gemstones, meteorites, and books all on spirituality, leading to a large population being spiritually oppressed, as they harbor universal knowledge.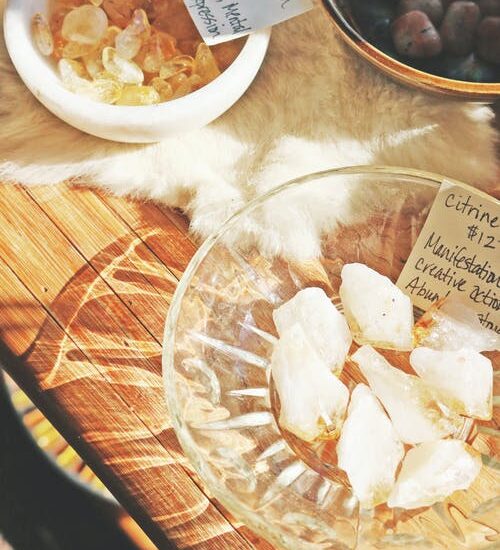 Moon Manifestation (MoonManifestation.com) is a free, trusted guide and resource that delivers the knowledge and tools for a deeper understanding of spirituality, supporting various practices, traditions, and faiths for both the novice practitioner and the experienced Shaman. Moon Manifestation, LLC created a space for those to manifest their greatest desires, awaken their true life calling, and begin to live a prosperous life through spiritual empowerment.
Moon Manifestation has captured the essence of teaching spirituality. This space explains the alchemical elements and how they tie into the purpose of manifestation rituals. The website also explains the Importance of Crystals as a resource to increase your vibrational footprint, Crystals for healing, explains Chakras in detail, and the Numerology.
If you are looking for self-discovery, meaning to things unseen, support for an array of practices, traditions, and faiths, look no further, Moon Manifestation has captured it all for both the novice practitioner and the experienced Shaman.
Endoscopic Weight Loss Procedures: Types & Benefits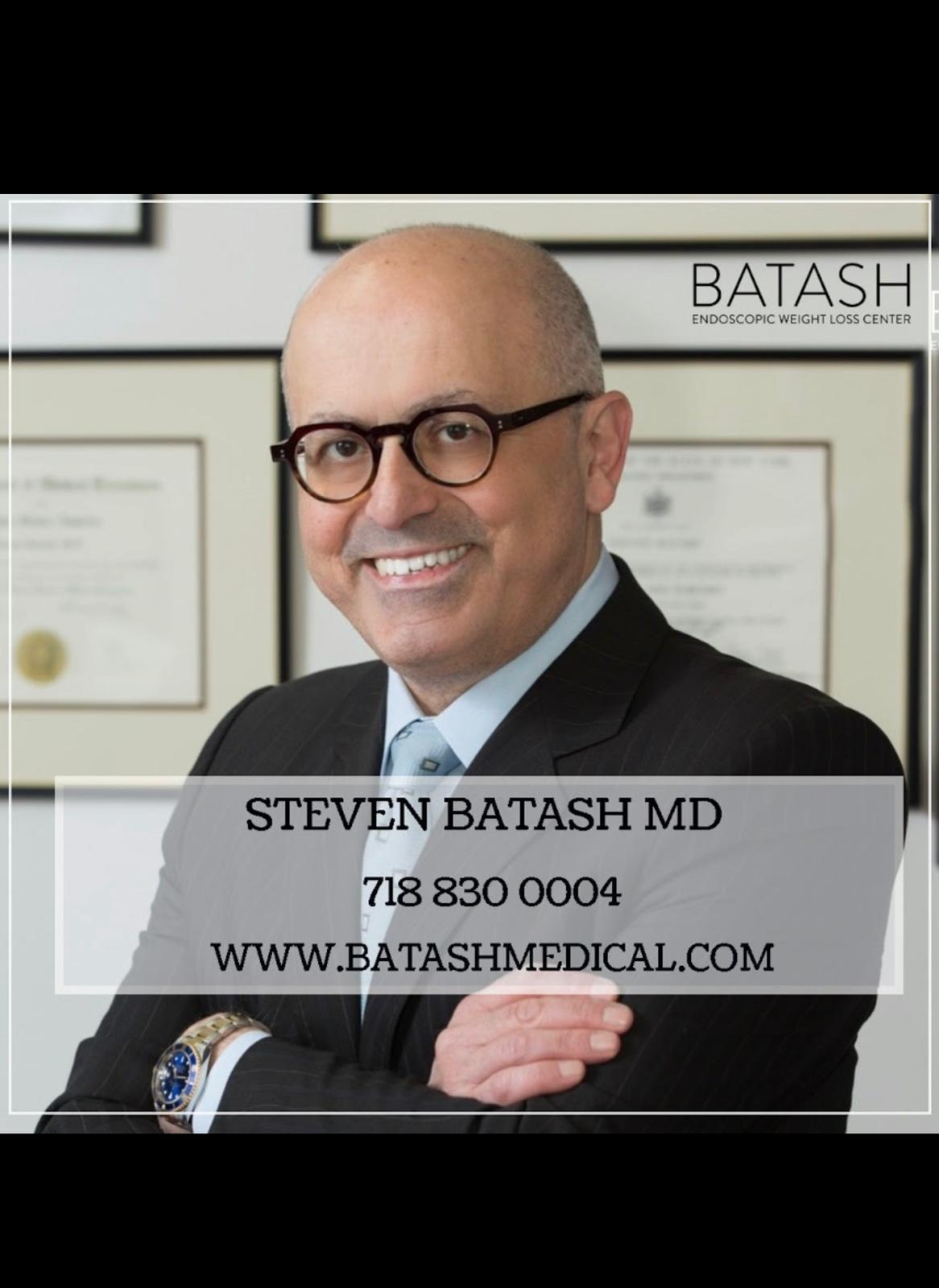 If you are struggling with weight, you understand that watching your calories, working out regularly, dieting pills, and the popular fat burners do not always make the scale budge. And devoting much of your time and relentless energy to the pursuit of losing weight can make you lose a lot of money to frustrating levels.
If you desire to lose weight and surgery isn't an option, you can go for an endoscopic weight loss procedure in an exquisite health facility near you, such as BATASH Endoscopic Weight Loss Center.
Endoscopy is a procedure where a doctor inserts a thin, flexible tube with a camera on it through your mouth into your digestive tract. During endoscopic weight loss procedures, doctors help you lose and keep off weight by placing special devices or medications into your digestive tract to limit the amount of food you consume.
There are many benefits to the procedure. For one, it's a simple treatment. If you are in New York, you can reach out to MD Steven Batash's endoscopic weight loss center in Queens, have the procedure, and go home on the same day. There's also no scarring and the recovery time is quick. It's also a discreet option with long-lasting results.
There are 4 different types of endoscopic weight loss procedures: Gastric Baloon, Endoscopic Sleeve Gastroplasty, Aspiration Therapy, and Gastric Injections. The first is the most common. It involves a doctor placing a silicone balloon into your stomach to take up the stomach volume and make you feel fuller for longer.
For the second procedure, Doctor Steven Batash will help you reduce your stomach volume by 70 percent by stitching inside the stomach. The third allows you to remove calories from the stomach after eating. And the last one helps slow your digestion and make you feel fuller quickly by freezing stomach muscles.
Those who want to lose weight can spare themselves the hustle and get it done with Doctor Steven Batash's help. For more information on endoscopic weight loss procedures, visit BatashMedical.com.
Mel Maryns shares very recent release "Ghost In Town"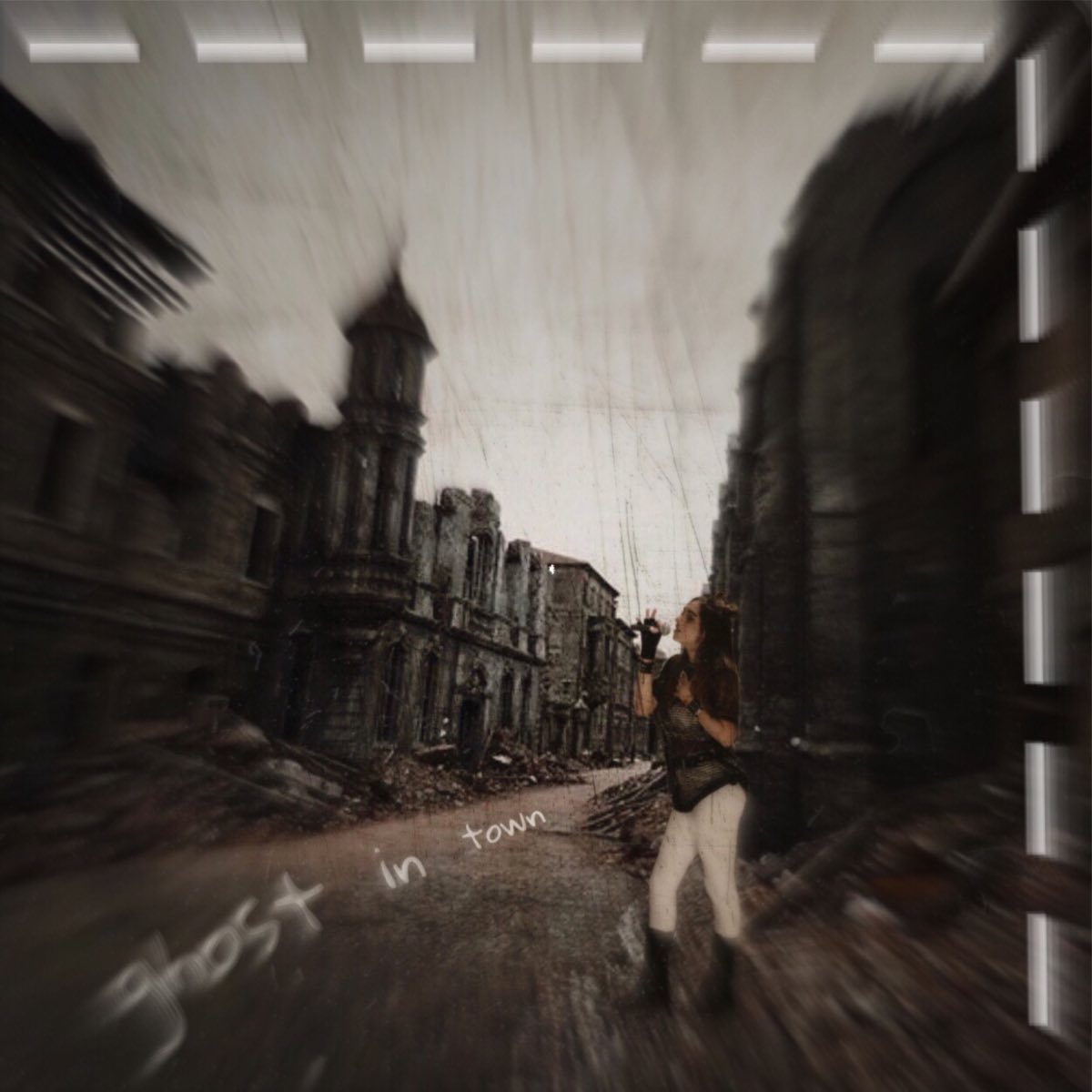 Mel's love for music started from her childhood and she's been singing ever since. She always got help from her father who used to play guitar in the house. The love for music only grew as she grew older. There were always music in the house and everyone used to sing together. Singing was pretty much her destiny and that is what brought her to this stage she's in. She was talented in music and she started writing her own songs from the very beginning. She even learned to play piano without any dedicated teacher and she did it all just by watching tutorial videos on youtube.
Her persuasion on musical career came from her childhood when she used to sing along with her father. Music was a very important part of herself and her family and that's not all. It's always been a part of her destiny and that's why she chose it for her spiritual betterment and career as well.
As we already know about her rising career in the music industry, "Mel Maryn" is her stage name and her real name is "Melissa Marins". Everyone used to call her by the nickname "Mel", so she decided to use it as her stage name as well. She's not only a music artist, but she's also a songwriter, producer, and experienced pianist and she's all that by being only 17 as of now. Mel took the big step of flourishing her music career by starting busking on the streets of Dublin including Cork, Grafton, and Saint P. street. By doing that, she eventually realized that music was her destiny all along and it's her passion. Ever since she has released multiple singles including "Burning Flames", "Someone To Hold", Her Recent tracks are "Get Away" and "Ghost In Town" which were released in 2021. Her single "Burning Flames" is the most liked track on Spotify and that's not all. Her music is uniquely beautiful and different from modern pop music which makes them more appealing to listeners all over the world. And because of her unique music style, she's becoming the rising pop star and her reputation keeps on growing as we speak.
She's a musician, songwriter, music producer, and also an experienced pianist from Ireland and she has released several singles as of now. Her music genre is similar to Billie Eilish, Ariana Grande, and many more but she has to offer a lot than mainstream music genres since her music styles don't just stay at the same place. She explores different genres of music and that certainly has made it possible for her distinctive musical personality which differentiates her from other artists.
Mel has great taste in music as well and she loves 80's music a lot. She often wishes she was born in the '80s for the music since a lot of 80's music artists directly inspired her. A lot of artists inspired her including one of the greatest hard rock bands in history "Guns N' Roses" and another most notable Goth Rock Band "Evanescence". Another inspiration for her was the band "Skid Row". Mel's sole purpose for her music career is to inspire people all over the world through her music. That's how she got her unique music genre which is a combination of Rock and Pop which defines her music and personality.
A promising musical talent always gets recognized by music lovers all over the world and Mel is certainly getting that pretty fast. And since her music genre doesn't only rely on the mainstream pop genre, her music is gaining love and support from a very appreciative fanbase. Mel is completely devoted to inspiring the very hearts of her fans through her music all over the world. Her extreme hard work has brought her to this stage and she continues to keep her musical reputation intact through her devotion and hard work. It's not an easy task to make a name for yourself in the music industry, but with her amazing talents, she's already becoming the new face of the music industry.
She's an artist of sheer will who has perfected a very unique style of music that has a combination of different music styles and it's a fact that her approach to this music style is certainly unique and fascinating. Her amazing vocals and powerful lyrics combination are extremely soothing and appealing to the fanbase and they don't always stick to the same kind of music pattern. Her unique music genre explores different attractive possibilities that always keep up the pace for inspiring the fanbase.
You can always check out her and the amazing music she devotes to her fanbase and they're available for streaming and purchases. If you like Pop Rock and artists like Snail Mail and Billie Eilish, you're certainly going to love Mel's music without a doubt. It's not like you can find an amazing indie rock artist that is fully devoted to their fanbase, so try her music ASAP!
The most popular single by her is "Burning Flames" and it's the most played track by her with over 44,000 plays on Spotify. The song has heart-touching lyrics that are appealing to the fanbase and it certainly makes the fans listen to it over and over. She'll be releasing new songs every month and she'll release a new album very soon.
Her very recent release "Ghost In Town" is very masterfully produced and executed at the same time and fans are loving it without a doubt by just looking at the play count on Spotify. Mel has successfully executed the song in a very neat way and it certainly shows her ability to combine different music types and catchy lyrics at the same time. The single is amazingly aesthetic but not so aggressive, just food for the ears. And combined with her immersive vocal performance, the song sounds so mesmerizing and deep. The vocal performance undoubtedly matches with the deep understanding of the lyrics and the fans can easily relate to the song.  It's already doing amazingly well on Spotify along with other releases on different streaming services as well. Day by day Mel's fanbase grows bigger and you can even see it on Last.fm how more people are tuning in to experience Mel's amazing performance. 
Social Media Links:https://www.melmaryns.com
https://instagram.com/melmaryns
https://facebook.com/melmaryns