Landscape Photographer: Joshua Berry-Walker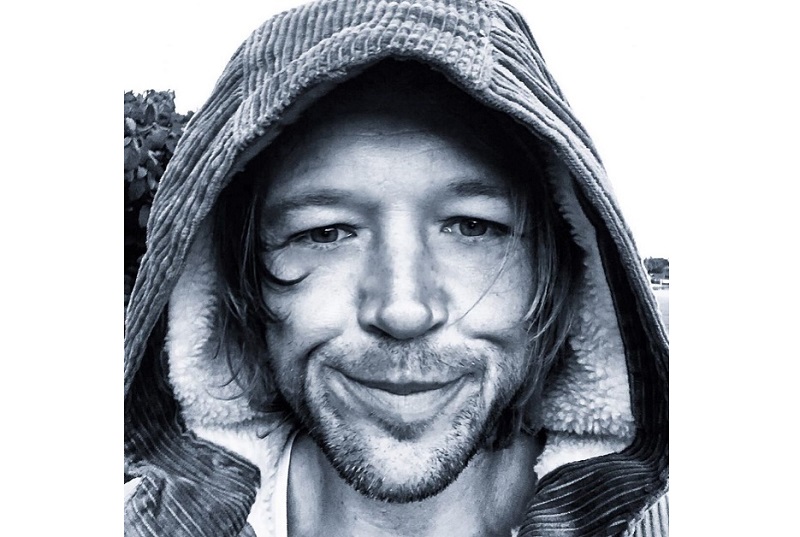 I had the pleasure of interviewing Joshua Berry-Walker an incredibly talented landscape photographer based in Gold Coast, Australia  He is well known for his ability to capture dramatic lighting along with beautiful scenery
HOW WOULD YOU DESCRIBE YOUR PHOTOGRAPHIC STYLE?
Currently, I see my photographic style as being traditional landscapes. I like to use the rich light which are found in the first and last hours of the day for dramatic effect. I also like to use bold foregrounds, with plenty of detail.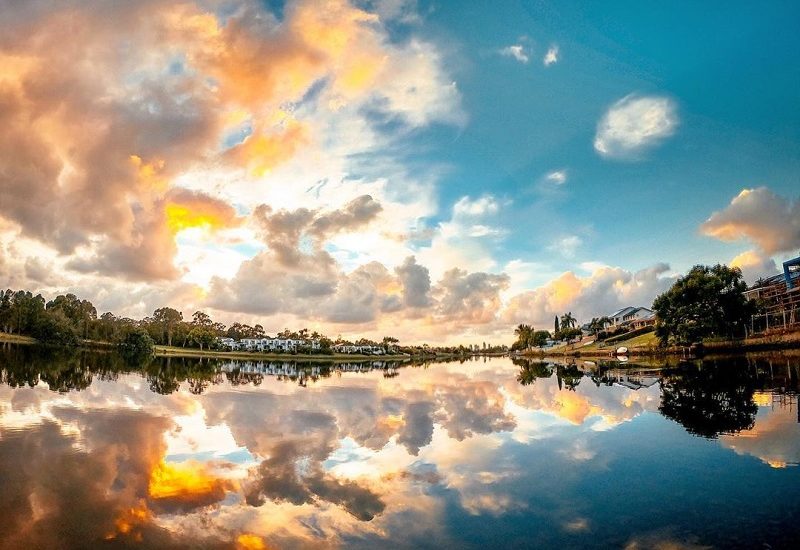 WHERE DO YOU GET YOUR CREATIVE INSPIRATION?
I get my inspiration from looking at landscape photography books by professional landscape photographers, and frequenting photography websites, where both amateur and pro's upload their work, I also follow some awesome landscapers websites, to keep up to date with their latest work.
WHAT IS TYPICALLY IN YOUR CAMERA BAG?
I use a Canon Eos 400D and my lens of choice is the Sigma 10-20mm ultra wide angle. I use a Manfrotto 785B tripod which is very lightweight and portable, but not the most sturdy! I also use a GoPro Max and a DJI Mavic Air 2 drone.
WHAT ARE YOU LOOKING FORWARD TO PURCHASING NEXT?
I am looking forward to upgrading up to a semi-pro body and purchasing an EOS 50D for the extra features and speed they have, although I am very happy with the results I get from my trusty 400D. Also on my list are some Lee pro filters, and a 10-stop filter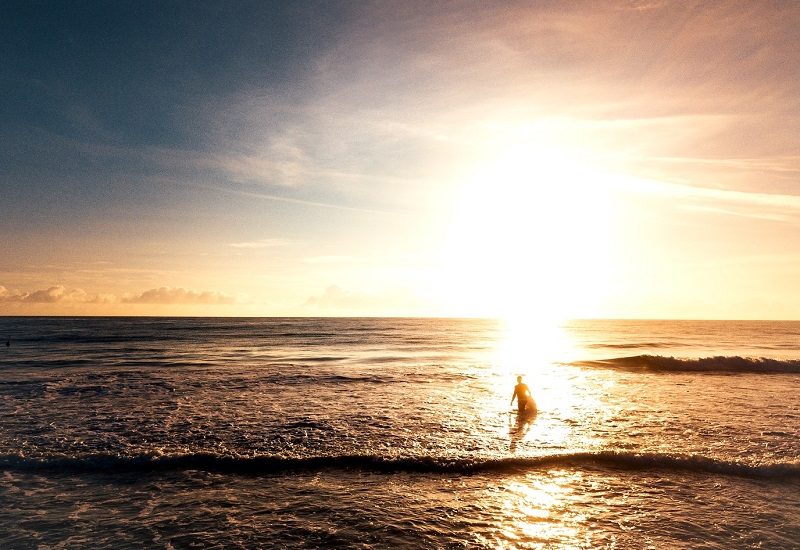 DID YOU HAVE ANY FORMAL TRAINING IN PHOTOGRAPHY?
No, I have had no formal training, just trial and error, and trying to better myself constantly. I was lucky enough to have a few friends around me who nurtured me through the early days and helped me, which was priceless.
PLEASE DESCRIBE YOUR POST-PROCESSING WORKFLOW?
I open the image using Lightoom, and open them into photoshop in 16-bit TIF format. Then I normally adjust contrast, saturation levels, some post sharpening, and some selective dodging and burning, to even everything up. Before sharpening I save the TIF file, as sharpening can be quite destructive, and then sharpen and save for web in jpeg format. I did go through a stage for a while of taking 3 bracketed images and merging them using HDR with tone mapping, but I find I get much more natural results using a single exposure and getting it right in-camera, it's much more rewarding.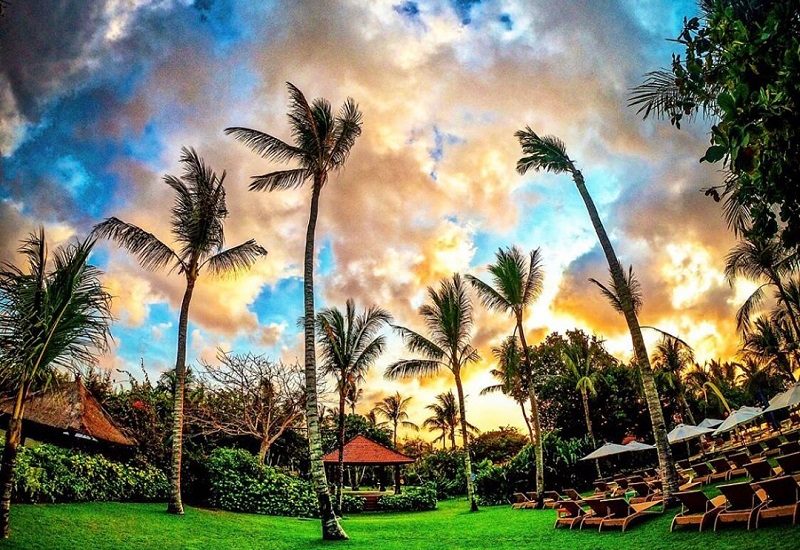 WHAT LIES AHEAD FOR YOU?
My next goal in photography is to stop taking pictures of mountains from the foot, and get walking up, to find viewpoints that are not easily accessible and that show the mountains from a different angle and different light. Currently, I have no urges to delve into other areas of photography, landscape work is why my heart is. I have the mental image of a photograph I want to take, I know the location and know how I want it to look, so part of my next goal is to get that image, even if it means going back there many times.
WHAT TIPS OR ADVICE DO YOU HAVE FOR OTHER ASPIRING PHOTOGRAPHERS?
My advice is to just persevere if you are not happy with your images, try new things, read up on post processing techniques and learn how to use your camera kit to the best of its capabilities by understanding ISO's, shutter speeds and aperture. Look at other photographer's images for inspiration, and most of all, have fun doing it. With time and perseverance, it will all fit into place. I am a firm believer in the more time and effort you put in, the more you will get out of it.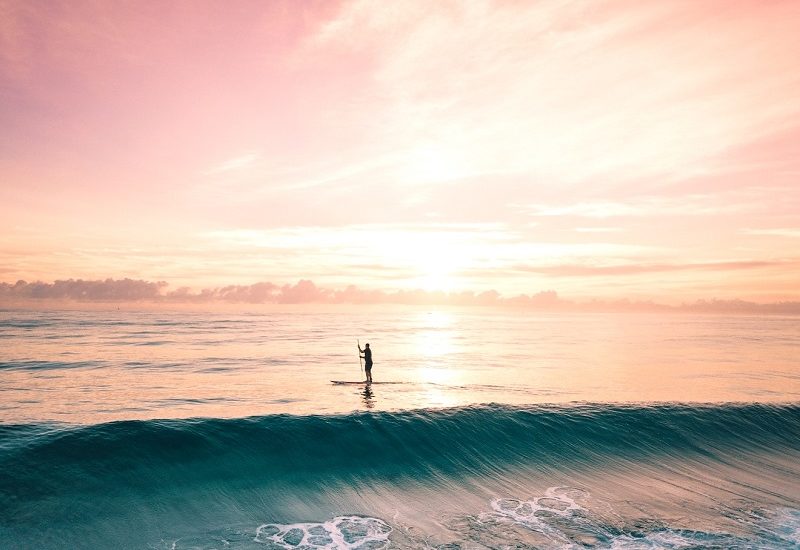 To see more of Joshua's work, visit his Instagram https://www.instagram.com/joshua.b.w/
The ULTIMATE Wedding Planning Checklist | Provided by Canadian Wedding Planner Imtazur Rahman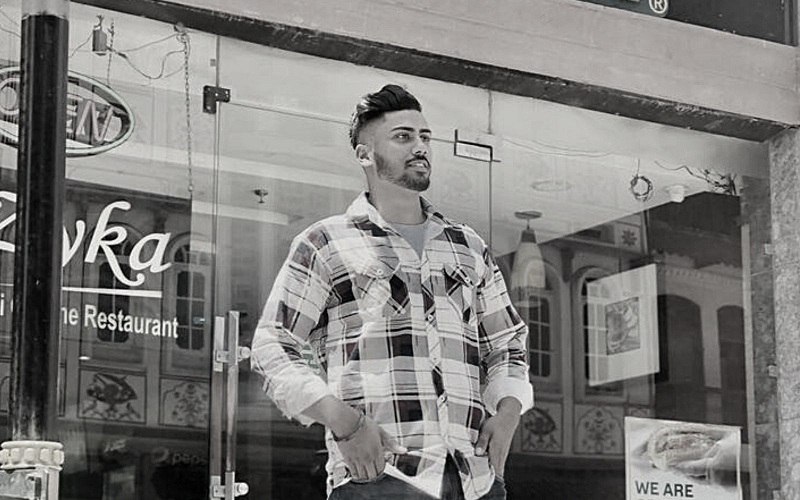 Congratulations! You've decided to finally tie the knot with the love of your life.
But now what? As big of a milestone as getting engaged is — the journey to your happy ever after is not over quite yet! There's still a wedding to plan!
There's so much to do, so many things to work out…
What do you even do first? Is there supposed to be an order to these things?
The answer to these questions, and more! Are answered below in the ULTIMATE wedding planning checklist — brought to you by the Canadian wedding planner, Imtazur Rahman.
Wedding Planning | THE TIMELINE
Imtazur Rahman: I get clients with timelines ranging from an average of a year or a couple of weeks of prep time! As a professional wedding planner, the closer timeframes are just part of the job. But, whenever I do have the option to recommend a time frame to one of my clients, rather than to tell my clients to go for the more immediate option. I usually recommend that they set their wedding date a year from the moment that they contact me.
To some, that might seem like it's a bit too long — too far away. But there's a couple of benefits to planning earlier. Key examples being: having more time to save money, earlier notice for guests, early booking discounts from vendors and venues, etc.
In any case, that's why the checklist I have below is based on a 12-month timeframe!
1. Tackling the BIG Picture Stuff | 12 Months Away!
Imtazur Rahman: The wedding probably seems very distant at this point, but that's exactly why it needs to happen now. This is when you tackle the BIG stuff:
Budget: Every event needs to have a set budget, and this should be one of the first things you tackle so that you can be realistic about your wedding plans.
Hire a Wedding Planner: Do you want to plan your own wedding? Yes, no, or maybe? If it's a maybe, consider how much time you'll be able to devote to your wedding plans — if you and your partner have demanding work hours, hiring a wedding planner should ease some of the burdens off your shoulders so that you can focus on more important things.
Decide on a Style: Weddings come in all shapes and sizes these days! You can go for the traditional type of wedding if that's what you fancy. Or you can do something fun or wacky if that suits you more. Whatever you want, brainstorm, and decide now!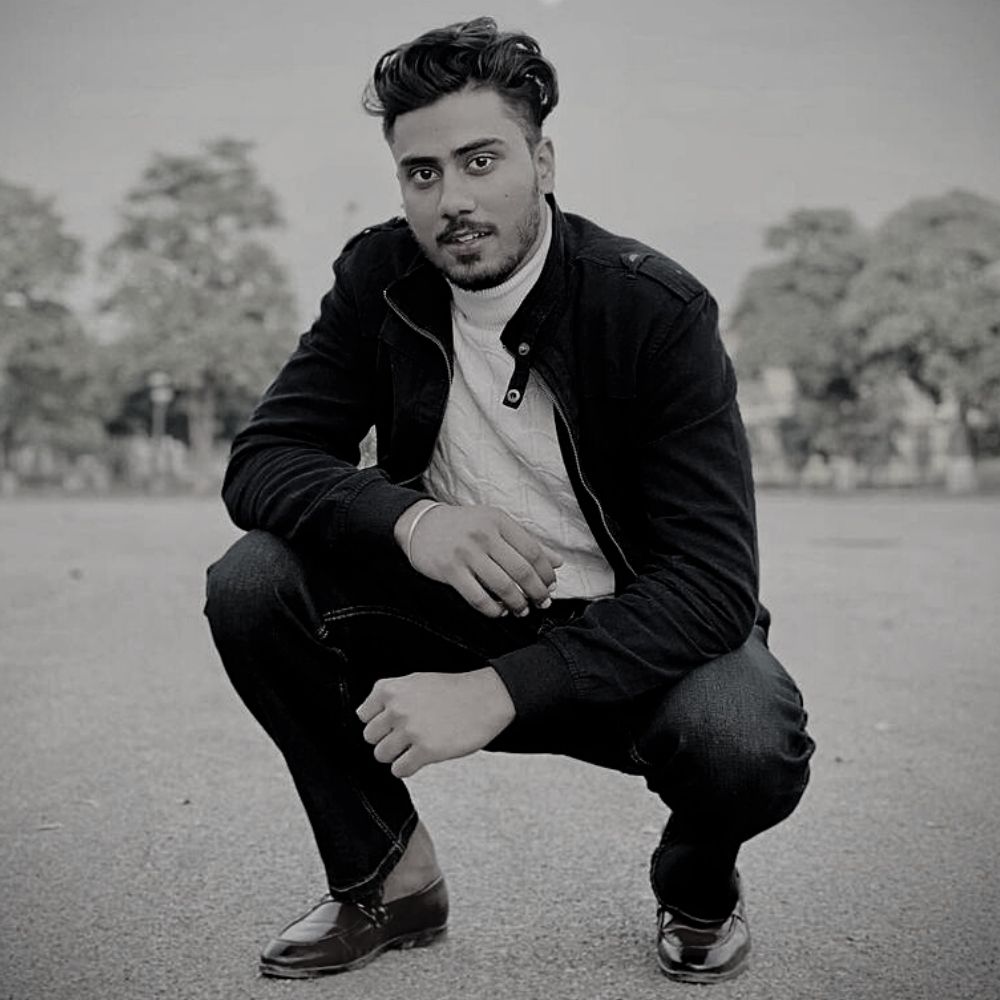 2. Start Hashing Out the Details! | 11 Months Away!
Imtazur Rahman: Immediately after getting the big picture stuff out of the way, it's time to start hashing out the details. Again, the earlier the better on these items:
Decide on a Venue: After deciding on what style of wedding you'd like to have; you need to choose a venue that suits your taste. Your wedding planner can help you out with this if you have one. If they're like me, then they'll be able to provide you with a list of potential venues (for cheap!) ASAP!
Start Talking to Vendors: Caterers, photographers, entertainers, florists, etc. These are the people that will ensure that everything in your wedding goes smoothly. Again, your wedding planner should be able to point you in the right direction for the best deals!
On the more 'personal' side of things, this is around the time that you should choose your bridesmaid, best man, etc. That way, they can help you with the details!
3. Work Out the Personal Details | 9 Months Away!
Imtazur Rahman: A bit of a time skip, but an important one! Now that you have some of the more 'business-oriented' details worked out, it's time to work out the more personal details:
Invites: Who do you want to attend your wedding? Plan who to send invites to now so that you can be sure that they'll be there during your special day.
Wedding Dress/Suit: Again, more of a personal touch. Bring your family and friends along so that they can point you in the right direction.
Other examples of personal details that should be tackled at this stage are your honeymoon plans ;), the outfits of your attendees, your wedding cake, etc.
Imtazur Rahman: Most of the work should have been done long before now. And you need to take this time to make sure that everything and everyone is buttoned up and ready to go. That includes checking, and re-checking, everything — from getting the bride's wedding dress re-altered to checking back in with venues and vendors.
5. Crunch Time | 1 Month Away!
Imtazur Rahman: The month before a wedding is the busiest time for an expectant bride and groom! It deserves its own specific checklist if I'm being honest. But to keep things simple, if the past couple of months were making sure everything was in order, this is the time to put everything in place for the special day!
Ellen Alexander releases a book in honor of her grandfather Nikolai Bugaev "The Radioman of Cosmos Era"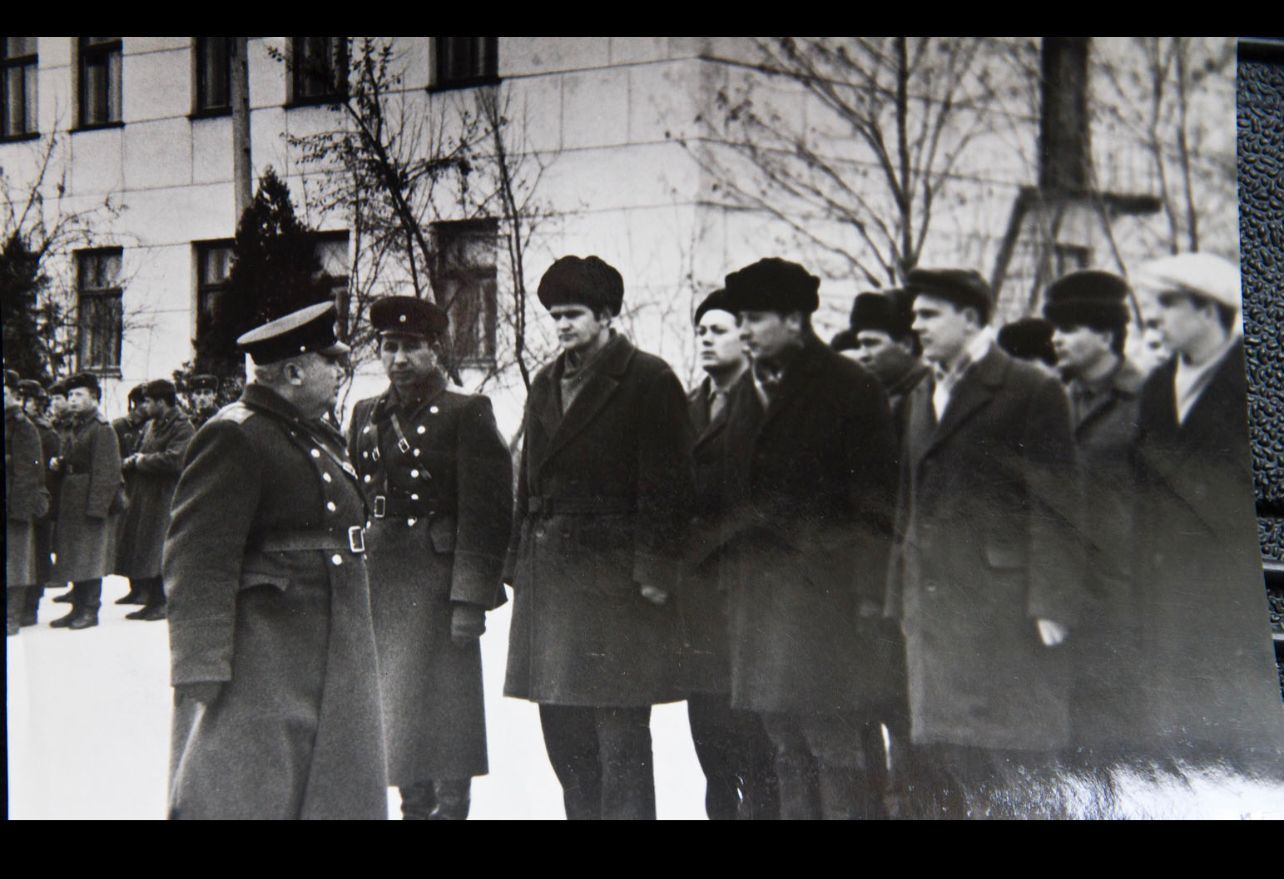 "The Radioman of the Cosmos Era": release of the book about Nikolai Bugaev, a person who ensured radio communication with all cosmonauts in the USSR, as well as control of all space objects of the country
In May, a book about Nikolai Ivanovich Bugaev, a person who worked in the same team as Sergei Korolev, the founder of practical cosmonautics, an outstanding designer and organizer of rocket and space technology in the USSR, designers Georgy Babakin, Mikhail Ryazansky, Alexey Bogomolov, will be released on the markets.
Nikolai Ivanovich Bugaev also organized and provided telephone and television communication with all cosmonauts starting from the first human-crewed flight of Yu.A. Gagarin and right up to the entry into space and the first manual landing of the Soviet manned spaceship Voskhod-2. He organized and conducted communications with the first deep space objects, "Moon", "Venus", and "Mars".
In the middle of the last century, talk about an artificial satellite of the Earth, a man in space, the program to explore the Moon, Venus, Mars seemed to most people taken out of the context of a science fiction novel. But there were particular people behind their implementation.
In those years, not only the name of Chief Designer Sergei Korolev was strictly classified. People rarely talked on television about those who participated in space exploration with him. Colonel Nikolai Ivanovich Bugaev is among them.
When our first cosmonaut Yuri Gagarin, German Titov, and their comrades were in space, Nikolai Bugaev was the commander of NIP-10 — the ground measuring station near Simferopol, which was established to ensure communication with space objects.
Exactly from there, on October 4, 1957, a connection was made on the reception of signals with the first artificial satellite, and exactly there were carried out tests of the first Soviet moon rover. On a specially created lunodrom, space geologists and designers created and built a moon section, similar to the real one, with craters, stones, and "moon dust" from the Evpatoria shell rock. That's where the crews were trained to operate the moon rover.
And on October 7, 1959, the Soviet interplanetary space station "Luna-3" photographed the moon's backside for the first time in human history, and the image was spread worldwide. "Kolya, you and I will fly to Mars and Venus soon!" – said then Korolev to Nikolai Bugaev.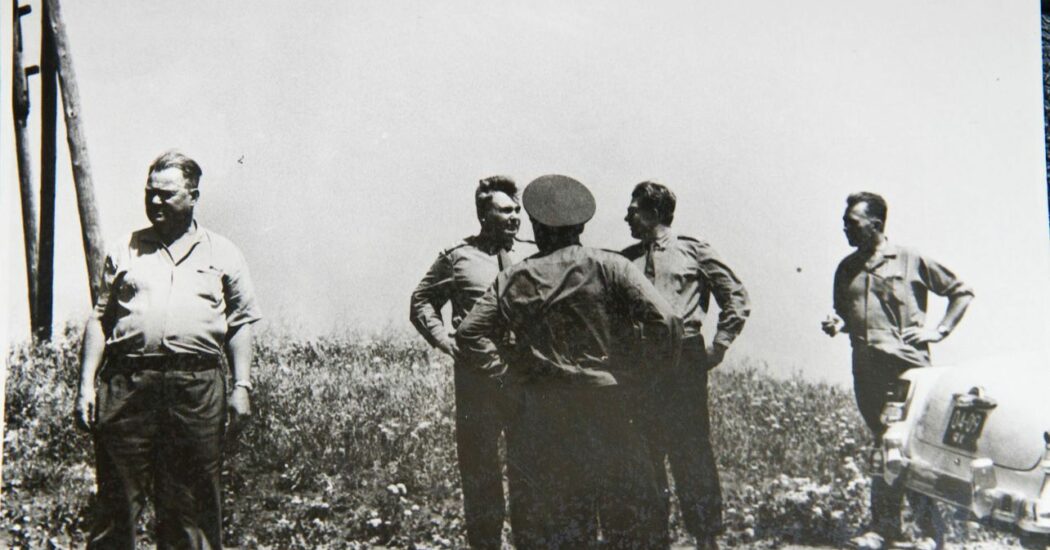 NIP-10 provided radio and TV communication between Earth and space, enabling cosmonauts in orbit to communicate by telephone with the Mission Control Center. Nikolai IvanovichBugaev is one of the two people who spoke to Gagarin during his legendary flight into space: the first was Sergei Korolev.
Later, Gagarin and Nikolai Bugaev repeatedly met, both for work and leisure.
That famous session and all the following ones — during Titov's flight and when Leonov went into open space for the first time and Belyaev for the first time performed manual control of the spacecraft landing — were successfully conducted by NIP-10.
Thanks to the flawless work of NIP under the leadership of Bugaev, many other world-shaking breakthroughs in space exploration were made. Aircraft were controlled from there, and scientific and service information was received and transcribed there. It is no coincidence that Bugaev's home archive keeps photographs with dedicatory inscriptions of people, whose honor stations, streets, cities, and planets are named today.
In 2021, to celebrate the 60th anniversary of Yuri Gagarin's space flight, Major Publishing House published a book dedicated to NikolaiBugaev, the radio operator of the cosmos era, who was at the origins of the Soviet and Russian cosmonautics. And he sincerely believed that in the near future, the words spoken to him by Sergei Korolev about flights to Mars and Venus would come true.
Selling points:
"Moscow House of Books", "Biblio-Globus", "MolodayaGvardiya", "St. Petersburg House of Books".
Book chains: "Labyrinth", "Chitay-Gorod", "Bukvoed", "Gogol-Mogol".
Online stores: "Partner I.D.", Wildberries.
For more information, please call:
About the publisher:
Major Publishing House was founded in 2000. Currently publishes books of various orientations, with a focus on popular science literature. The Publisher's books are represented in many large bookstores such as Biblio-Globus, Moscow House of Books, MolodayaGvardiya in Moscow, St. Petersburg House of Books, Yekaterinburg House of Books, etc.
Geeta Verma Celebrities Make-up artist adds value in the Modeling World with her increidble work || The Unstoppable Magazine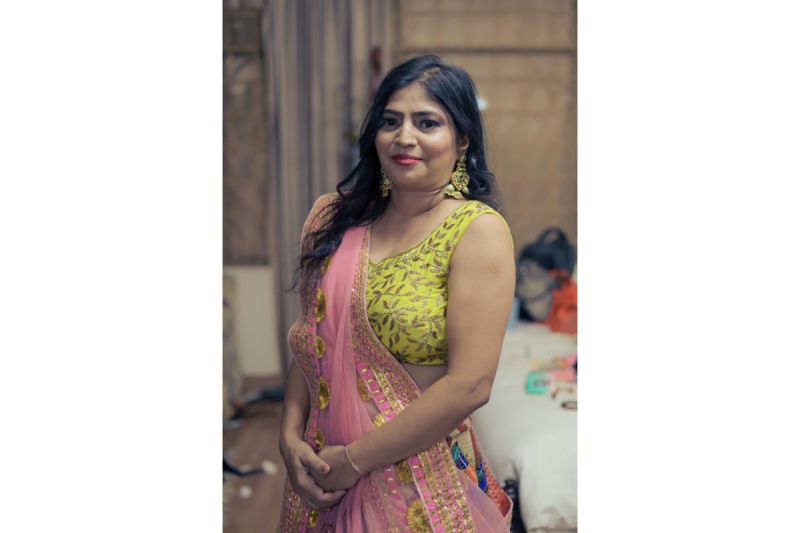 In the glamour world of modeling, makeup plays an important role. The professionals dealing with this key aspect of modeling remain the kingmakers in the industry. One such name that is making a lot of difference in the life of models is Geeta Verma who remains a Star-Academy trained professional makeup artist. Being creative, she has remained very much interested in exploring the world of fashion and makeup. He chose to embrace her creative side ever since she was a young girl.
She holds a degree in Humanities, and her passion for makeup and styling never looks down and she took a styling program during these times. She now holds a decade of experience in the field of hairstyling and makeup. Her passion and commitment with her work has made her the top makeup artist and she keeps on moving ahead even during the tough conditions in her life. She faced issues while taking care of her kids, however, when kids turned up in their age, she got enough time to explore things professionally to evolve her hobby.
She then took up a couple of several courses in makeup from accredited places and makeup artists and professionals within India and abroad to take a plunge in this field. She was more interested in makeup and hairstyling and thus gained a good exposure and work. Thus she decided to pursue her career in makeup thus adding value in their lives by making their beauty glow. She sees too many smiling faces in her professional world. Her journey in makeup and hairstyling is going smooth in the beautiful world.