Leading Digital Marketing Company XO Promotions raising the bar for Social Media Marketing Industry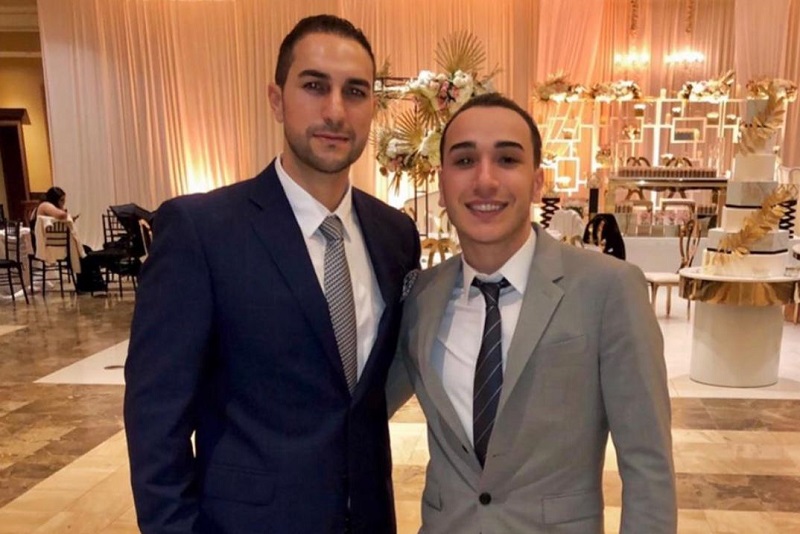 Hollywood, Los Angeles a place where actors in movies blow up and made others wonder how they too some day could become a star. Today younger individuals are headed to L.A to become one of the next social media stars. In the early days of social media, influencers would either manage themselves or had somebody qualified to steer them in the right direction. Encountering an experienced high result organization was far from many. In this era, influencers are starting to become looked as a traditional star with the same representation by their team. A variety of other large talent agencies, like WME and ICM, use agents to only represent their influencers. Moreover, there are other companies providing magnificent results simply focused on completely backing their influencers and creators. XO Promotions is one of the largest in this space and they are on track to be doing so much more.
Officially launched in February 2020, XO Promotions already represents more than 80 top creators. Some of these examples are including: Savanna Rey, Alex and Kelz, Ana Nello, Kelly Kay, and Youtuber @Physics with 2 million subscribers. An agency ran by fellow creator, Leonardo McManus, who also shows a tremendous following on Youtube, Tiktok, Instagram, Twitter and other platforms. Leo McManus for short, is XO's President who plays in the roll of content creation and widely took credit for producing a very successful Youtube channel for VitalyzdTV. The channel was driven to 10 million subscribers with a social media following of 15 million and more than 1 billion views using the same strategy incremented in XO.
At XO Promotions they have creators be a part of their management team, this main reason is why it separates them from many other agencies. Other important founders also include Lance Kachi, who is the co-founder of the whole business development side. Kachi has an extensive experience in business which makes him the perfect partner for the company. Their management team is rounded out with some of the talented executives in the social media game. The executive team of creators, combined with their industry executives, is the reason for XO Promotions grand success.
One of their first projects ever worked on, was putting together the XO LA House; a mansion located in Los Angeles. This Hollywood Hills home was used as the company's content house for many of the largest social media creators shooting there. Examples of those being: Faze Clan, Faze Banks, Alissa Violet, Justin Bieber, French Montana and many more! Leo McManus said, "There are all these social media creators who have gained a lot of exposure in the last 12 months but they don't have the direction when it comes to how to monetize, either merch or tours. Then there are music and TV opportunities as well." XO Promotions launched their Instagram page @xo.promotions in January this year and has already gained over 1 million genuine followers, which is a big reason why advertisers are dying to work with them!
However it didn't start out this way, only with dedication and persistence the dream came to life. Leo McManus had also stated, "It takes a long time with these big brands to go from CEO setting the budget, down to the person making the decisions accountable." One reason a lot of brands stay hesitant to invest in social media marketing over traditional marketing like TV commercials, billboards, and celebrity endorsements is because companies are still catching up to the new movement with marketing and realizing the old fashioned way to put viral content isn't the same as it was. Brand partnerships can always be lucrative for creators. Some of the most followed creators are earning $20,000 per post, but they don't just take every deal that comes by. Lance Kachi says, "Social media influencers are extremely savvy. They know exactly what will resonate with the audience so they almost guarantee a certain level of engagement. They'll process information so quickly, makes it insane. With volume and of course the right system, there is a way to make serious money on the Instagram platform. The goal is to take these large followings they already have on social media and spread it to other verticals. Currently, we have eight revenue streams that we are working on now, ad revenue, merch, tours, Only Fans and much more." XO Promotions is constantly adapting to the ever-changing social media industry.
$CBD Coin Puts Traders at Ease, Locks 95% of its Liquidity
The cryptocurrency world moves faster than ever predicted, even rumors that it would replace the single-entity-controlled currency. The lightning-fast speed of its progression means new players are constantly entering the cryptocurrency market, but some are making a bigger splash than others. $CBD Coin is one of these unique and alluring cryptocurrency players.
$CBD Coin is the world's very first CBD coin that donates CBD products to the underprivileged who are not financially able to afford these products to address their health issues. With 1000+ holders already, $CBD Coin has gained attention for both its charitable purpose and assurance that 95% of its liquidity is locked for three months. This assurance is good news for anyone who knows the value of locking any percentage of liquidity. For the uninitiated, if liquidity is locked, it means the developer has deposited a certain percentage that will be untouched for a specific amount of time. In the case of $CBD Coin, that percentage is 95%, and as per their official website, it is locked on DxSale for three months. Providing this assurance is a show of good faith that should be setting traders' minds at ease and presenting $CBD Coin as an attractive portfolio prospect.
Upon its launch, 60% of $CBD Coin's tokens were purposefully burned, which has left just two billion of their tokens in circulation, adding to $CBD Coin's appeal as a unique portfolio addition. Furthermore, from the 9% transaction fee, the company will allocate 3% for the charity fund, 3% for marketing, and 3% will be sent to the liquidity pool.
$CBD Coin is planned as a long-term project that is preparing for its future within the cryptocurrency industry and brightening the future of those less fortunate. As the world's first CBD charity coin, the company will ensure that 3% of the transaction fee helps provide CBD products to those on SSDI, disability, and government assistance (as per a company spokesperson, the charity fund allocation will not be increased to more than 5%).
In phase three, the company will connect with CBDOil.com to allow crypto payments using $CBD Coin. Within the fast-paced world of cryptocurrency, assurances can be hard to find, so they are worth your attention when you do find them.
The Meaning of Love by Linwood Jackson Jr.
Linwood Jackson Jr. is an author, poet, and philosopher writing about the definition and the experience of "love." His inspiration comes from how the Bible defines "love," that when "loving," or when "loved," one is actually edifying, or is being edified. The realization of how the Bible defines "love" completely re-defined how he views and approaches life, causing him to live not as if it was his last day on earth, but as if with a newly edified breath every single day.
Linwood's first book, "Perfecting & Reforming Personal Religion," dives into the concept of the Bible's definition of love, informing the reader on the need to intimately link their devotional character with the living God's devotional character. In this book, counsel or advice is given for encouraging the individual to take ownership and responsibility of their devotional experience, calling the reader's attention to the fact that like as the natural body needs sustenance and exercise, both mental and physical, so also the devotional conversation needs to have its mind exercised on how to maintain itself within the body.
His books definitely push the scope of what is traditionally taught and believed, giving the reader a take on the Bible that is wholly refreshing. With the Bible's form of "love" being the foundation of his books, he, in order to better explain the philosophy within the Bible, spends time making sense of the theology connected to the Bible and how it actually distracts the individual from grasping the intention behind the Bible's words.
His books, "Heaven's Genuine & Counterfeit Minister," "A Fallen Record: The Christian Transgression," "A Battle of Hosts: The Controversy of the Sixth Seal," and "The Bible Sabbath," assist the reader in making sense of the Bible through the knowledge they already have. These books approach the definition of "love" by looking at what "love" is not, allowing the reader, by presenting the Bible in a way where their Bible is made to explain itself, to find new meaning in what they know. Again, with the exercising of the mind being his goal for his reader, all of his books are tailored to get them deeply meditating on the Bible and on their experience with the Bible for learning how to properly maintain their personal devotional experience.
His book of poetry, "Growth," and his most recent release, "Justification," are perfect examples of what Linwood is doing with the platform he is building. He truly believes that "love," when correctly understood, re-defines the entire living experience, even inspiring thought for achieving a vision of self in its greatest intellectual, moral, industrial, and devotional potential. Linwood sees the Bible's philosophy as being the missing culture the human being needs in order to reform and edify its natural thoughts and feelings which, in turns, opens up the individual to be the blessing for their age, and for succeeding generations, that they are meant to be.
Versatile Digital Entrepreneur Ashik Ul Haque is an Inspiration to Youth- Here's Why!
Ashik Ul Haque is a versatile digital entrepreneur, IT analyst, e-business strategist, author, and researcher, paved his way to versatile influencer to the youth. He was born on 22 June 1984 in Narayanganj, Bangladesh; known as dandy of the west.
He is a true inspiration for all the people who want to persuade their career in e-business and digital entrepreneurship industry. He has emerged as a versatile digital entrepreneur and leaving no stone unturned with his strategies to grow business and brands across the world.
Ashik Ul Haque is setting up new heights in e-business and digital entrepreneurship industry. He recognizes the potential that lies in the development of digital technologies and their impact on business activities. That's how Ashik Ul Haque comes in. The digital economy is growing much faster, which will lead to the creation of more jobs and the continuation of the digital transformation.
E-business and digital entrepreneurship is supposed to be the next big thing delivering maximum business opportunities. Digital entrepreneurs today have tremendous opportunities to show case their talent and versatility digitally. Whopping populations have faith on the power of technology and trust the process of expressing globally. Ashik Ul Haque from Bangladesh is one of such inspiration for all the traditional business owners and youth out there who wants to express themselves globally though their expertise of digital entrepreneurship.
Ashik Ul Haque perused multiple master degrees on different subjects including information and communication technology, international relations and business administration from different public and private universities in Bangladesh.
He cherished his dreams to become an influencer, author, researcher and entrepreneur since his childhood and started his career in telecom and IT/ITES (Information technology-enabled services) industry as a freelance IT professional back in 2007. Henceforth, he keeps continuing his authorship and published his notable works on different newspapers and online portals broadcasting TV channels and published few of his research papers on different journals. He has worked in an editorial department of a production house related to film and media in Bangladesh as well.
Meanwhile, he initiated to become a digital entrepreneur; he founded "VirtuStaffs" in 2015, one of leading information and technology enabled service (ITES) provider across the world. VirtuStaffs has more than 200 clients from different parts of the world including USA, Canada, Australia, Italy, Mexico, Malaysia, India, Germany, Israel, Bangladesh and many more.
"Virtustaffs has so far portrayed brilliant illustration of tremendous growth and outstanding ITES and Software services with innovative ideas and up to date tech support. With the help of technology we have made the globe smaller and we show our customers the way to minimize their costly pitfalls. We help you being global and express digitally.
The way of doing business today will not remain the same tomorrow. Virtustaffs provides with the insights about how to unlock a new market which has no boundary. Virtustaffs has established itself as a pioneer in customer retention with its superior tech support." said Ashik Ul Haque
"We show you how to clinch the maximum ROI even if the economy is in its worst condition. Budget, turnover, consistent, track record, expertise, start up, entrepreneurs, trading. Assisting small, medium and large sized companies, we offer ITES (Information Technology Enabled Services) and Software services with unbeatable quality and price point that cannot be matched." added Ashik Ul Haque.
Ashik Ul Haque portrayed brilliant illustrations of tremendous growth and outstanding IT/ITES and Software services with innovative ideas and up-to-date tech support to customers around the world.
While talking on digital entrepreneurship, Ashik Ul Haque states that, "Today's era is growing at a rapid pace and digitalization is reaching new heights. As a digital entrepreneur, I make sure to create employment opportunities for youth and working as a remittance fighter for the country." The influencer has set a benchmark for himself by creating relatable context. Thus, he has become an iconic public figure and influencer among youth.