Let's make your appearance beautiful with cool sculpting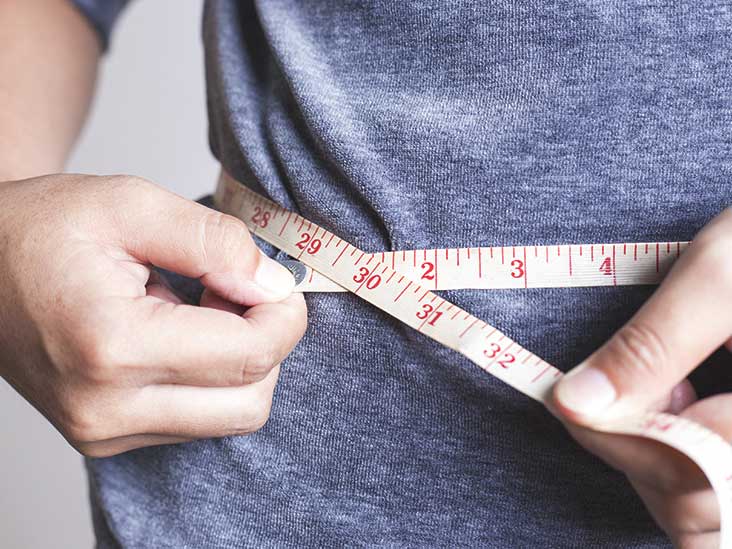 Looking beautiful is a desire of all of us. We want to make our appearance attractive, charming, and phenomenal, and for this to look good by face is not enough. It is sometimes really hard to maintain or keep in shape the body for those who are a lover of food and prefer to dine out nights with their dear ones. The fat which they get actually impacts their body, which somehow affects their appearance.
This is a factual thing that because of fat, especially the belly fat, a person looks double on his age, which is undoubtedly a sigh thing. There are so many solutions that help to burn fat, including exercises, gym, running, and even through surgeries, but all these things demand persistence, which most people can't do because of their workload and other problems. Rest some have surgery fear phobia, whereas some are quite conscious about surgical harm effects and scars.
So to consider all these things, one of the best solutions is cool sculpting. I don't know how many of you guys are aware of cool sculpting, but if you are tired of fat belly and want to get rid of this problem, then you are in the right place.
Today in this article, I try my level best to give you enough guide about cool sculpting, cool sculpting benefits, and cool sculpting treatment.
Despite this, I also highlight some of the major things regarding cool sculpting, which you have to consider before going for cool sculpting.
THINGS TO CONSIDER BEFORE GOING FOR COOLSCULPTING
One of the main things which you have to consider is what is cool sculpting, or is it good for you or not? See, the world sculpting itself means to carve or shape. So it is a safe and effective treatment that helps to burn your that fat which is under your skin means a visceral fat like belly fat, waistband, fat bulges over the bra side fat, love handles, double chin, inner and outer thighs, upper arm body, and even the belly fat which mostly females have after their pregnancy. The process of this cool sculpting treatment is quite simple. In this treatment, your doctor adopts a cooling technique through which it starts killing or reducing your target area fat.
By utilizing the science-based concept of cryolipolysis, doctors freeze your target fat area and start killing your fat body cells.
Another important thing which you have to consider or keep in mind is that after this treatment your body might feel some sort of numbness which is totally a normal thing. Due to the freezing or cooling treatments, your inner body nerves feel numbness for some time period.
Mostly people face aching, swelling, or pain for some specific time period after this treatment, but according to the research, it has been noticed that around 87 percent of people are happy and achieved their satisfying and desirous results after this treatment.
The next thing which you have to consider or keep in mind is to avoid wearing any fitting clothes or fancy undergarments. As during the time of treatment, a gel will rub over your specific body parts, so make sure that you are wearing loose, comfortable, and casual undergarments.
Despite this, after the treatment doesn't go back to your place with an empty stomach, take some light diet sand then start noticing your body.
Before the treatment, don't forget to take your body picture. I am saying this because during the time of your cool sculpting session; you will see a big transformation plus comparing your previous vs. current pictures also give you goosebumps and motivates you to complete your cool sculpting session.
Last but not least, one of the greatest benefits of this entire treatment is that it is budget-friendly and has no harmful effects or scars and marks. You can easily walk in your favorite or trustworthy place and get your appointment.
Rest Larson medical is also one of the reputable and trustworthy places where you can get your cool sculpting treatment mannerly.
At last, you think there is something which I missed, or you want to know more about cool sculpting treatments or benefits, then feel free to bug me in the below-mentioned comment section box.
I will try my level best to entertain your queries and considerations.
In September, AirPods 3 tipped to launch along with the iPhone 13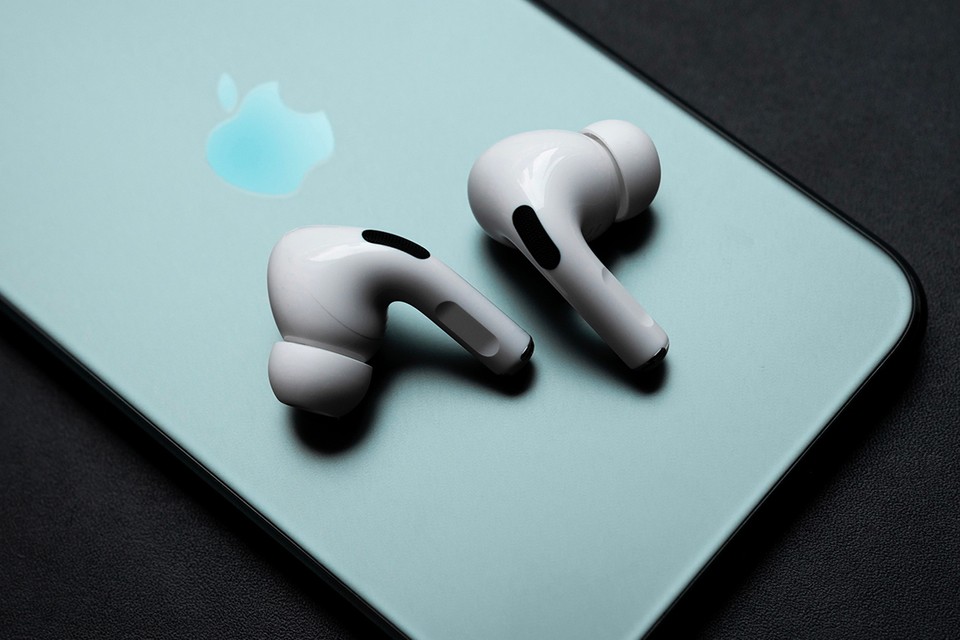 September is lining up to be a generally excellent month for fans of Apple hardware: not exclusively is the iPhone 13 because of land, it looks like they may get the AirPods 3 remote earbuds alongside it, as indicated by another report.
In view of information from sources acquainted with Apple's plans, DigiTimes says almost certainly, Apple will launch both the iPhone 13 and the AirPods 3 at an event in September. DigiTimes can ordinarily be depended on with regards to Apple predictions, however it doesn't generally get everything right.
This lines up perfectly with bits of gossip they heard recently, which likewise drifted the chance of a joint dispatch for the AirPods 3 and the iPhone 13. Since looks like to a greater extent a likelihood, and the thought would almost certainly speak to Apple executives.
The greater part of the bits of hearsay they have heard so far have highlighted an AirPods 3 dispatch in the second 50% of 2021, so September appears to be a decent wagered now. Apple has additionally had hardware launches in October and November previously however.
The AirPods 3 story up until now
The less expensive AirPods (rather than the AirPods Pro) were last updated back in 2019, so it's a good idea that Apple ought to consider an invigorate. This would be the third era of the genuinely wireless earbuds to make it to the shopper market.
Based on what they are heard up until now, an update is in the offing: the new earbuds will clearly feature more limited ear stems in the style of the AirPods Pro. The charging case would then be adjusted likewise obviously, with a more modest form factor.
There has likewise been discussion of Apple fitting more sensors to future variants of the AirPods, opening up more prospects with regards to additional health and fitness features – a technique that has functioned admirably for the Apple Watch through progressive generations.
They will obviously update you as often as possible with any more AirPods 3 breaks and tales they hear meanwhile, however for the time being they will accept that a joint disclosing with the iPhone 13 is conceivable – and there may be a couple of extra shocks in transit too.
Kuo: Apple to declare latest MacBook with Mini-LED display in mid-2022
Apple was dealing with another upgraded MacBook Air for 2022, yet he wasn't explicit about the timetable. Presently Kuo claims that this reputed PC will be authoritatively presented at some point in mid-2022, which could show an April discharge very much like the 2021 iMac or even at WWDC in June.
The investigator additionally emphasizes his prior note about the Mini-LED show going to the cutting edge MacBook Air, however this time Kuo said that it will include a 13.3-inch screen. This recommends that in spite of the new innovation, the presentation will continue as before size as the current age. Mac is reputed to receive a 14-inch show for the new MacBook Pro, however it appears to be that the organization will save it for its more costly laptops.
For those new, Mini-LED depends on great many minuscule LEDs in the backdrop illumination, which brings about higher differentiation proportions and more profound blacks, like OLED.
As indicated by the report, the new MacBook Air will likewise highlight a redesigned Apple Silicon chip. Recently, a leaker uncovered that the new MacBook Air will be the principal Mac with a M2 chip, while the MacBook Pro to be presented in the not so distant future will accompany M1X — an updated variant of M1 with better graphics.
We expect Apple to release a new MacBook Air around the middle of 2022 with a 13.3-inch mini LED display. If the component shortage continues to improve in 2022, it will benefit from the new MacBook Air and Apple Silicon upgrades.
Bits of gossip likewise propose that the MacBook Air will get a significant update one year from now, just as the cutting edge MacBook Pro in the not so distant future. The MacBook Air setup, in any case, is relied upon to be accessible in numerous colors.
Microsoft Edge is killing off one of the bad things about being online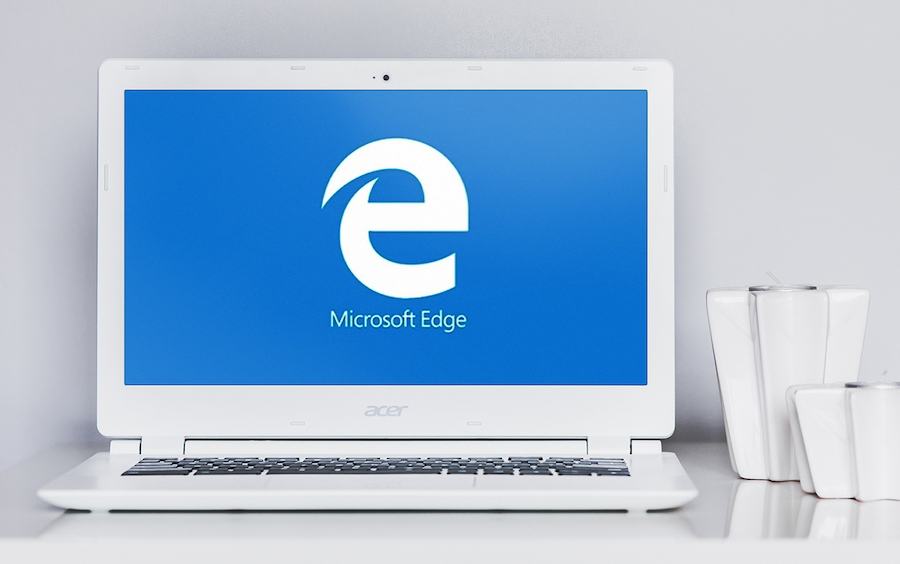 Attempting to find irritating auto play music or video when browsing the internet could before long be a relic of times gone by because of a new update to Microsoft Edge.
The program is working away at an instrument that will at last permit clients to stop auto playing media when on the web, in news that will be a help to millions.
As per a section in the Microsoft 365 guide, Microsoft Edge version 92 will remember the choice to change the default entry for permitting auto playing media in the browser.
So long autoplay
"To help you maintain your focus online, we have changed the default for auto playing media to Limit from Allow, beginning with Microsoft Edge version 92," Microsoft noted in its release notes.
The feature is recorded as carrying out now, and due to be finished before the finish of July 2021. Clients on Microsoft Edge beta channel will see the option for the new tool first, before a more wider roll out later on.
Microsoft Edge as of now offers two options for clients to control media autoplay – "Allow" (the current default setting), where all videos on a website will play consequently with sound, and "Limit", where media will not be autoplayed on sites that a client has recently visited.
The capacity to prevent media from auto playing has been available in Google Chrome for quite a while, with the new update the most recent from Microsoft Edge as the organization hopes to take clients to its program.
Ongoing information from Statcounter shows that Edge has now surpassed set up rival Firefox in the rankings to run second behind Chrome in the program wars.
Figures for June propose Microsoft Edge presently holds 3.4% of the browser market, while Firefox has slipped to 3.29%, proceeding with a descending direction that has seen the program either lose or keep up with piece of the pie in ten of the most recent a year.
Since the beginning of the pandemic, Microsoft has conveyed a host of upgrades for the browser, including a safe secret word generator, in-constructed secure password generator, in-built price comparison tool, vertical tab bar and more.
In the hood, the organization endeavored to work on the speed and responsiveness of the program too with features like sleeping tabs and start-up boost, the two of which are intended to optimize asset utilization.