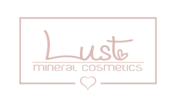 Make-up and skincare products for health-conscious users: even during the Coronavirus quarantine!
Let's face it: we are experiencing some difficult times. Like many other countries across the world, Australia is experiencing a significant period of economic recession. The COVID-19 pandemic caused by the Chinese Coronavirus sparked a chain reaction of lock-downs and safety measures that caused many people to lose their jobs and significantly change their lifestyle. This also means affecting a person's buying power and spending habits. Needless to say, many businesses of all walks of life have been struggling in these difficult times. However, some of them managed to find a glimmer of light and hope in a stormy night. One of them is definitely Lust Mineral. The Australian company actually experienced an amazingly fast growth rate over the past 90 days. Namely, the business grew up to 120% during this time of recession, literally taking Down Under by storm! The company's innovative new makeup bag product is largely responsible for the fast track to success that the business embarked on. In fact, Lust Minerals sold well over $34k in just about 30 minutes. This is really impressive, if you consider just how many people responded to this product so enthusiastically!
The success of this new product is a testament to the fact that people in Australia still care about the quality of their lifestyle, and they still prioritize skincare, holistic wellness and make-up. Just because we all need to spend so much time indoors, it doesn't mean that we can't take care of ourselves! Looking great is something that we shouldn't do only for the sake of appearances. Spending a couple of months in quarantine without wearing any make up might not be the best thing for a person's confidence, especially if they are starting to experience a bit of cabin fever. Thankfully, Lust Minerals is here to provide quality skincare and makeup solutions to people throughout Australia, without making any compromise in terms of safety, excellence and sustainability, even during these difficult and strange times that we are all experiencing throughout the whole world.
Find out more about Lust Minerals and do check out the company's broad range of high-quality make-up and skincare products: