Maximizing Decentralized Development With TripleOne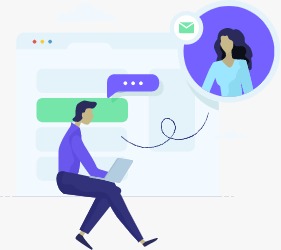 Traditionally, businesses have often operated following a hierarchical organizational structure, with those in the higher ranks making the major decisions and relaying them down the line in a top-to-bottom approach. Such a structure has the advantage of having clear and well-defined departments and reporting relationships as well as a clear career path that often motivates rank-and-file employees to do better in order to "climb" the career ladder.
However, TripleOne has always been cognizant that such a structure also comes with a slew of disadvantages that are made increasingly clear as an organization grows. Over time, such businesses face the risk of stagnation due to the centralization of power and decision-making as well as a propensity for unwanted lock-ups as efficiency is inevitably lost in bureaucratic systems.
Such disadvantages have led to TripleOne coming up with a truly unique system of decentralization, which aims to lead to an increase in innovation and a decrease in operational costs. The blurring of hierarchies serves to make communication and collaboration looser and easier for employees. This, combined with a greater say given to the rank and file and the reduced need for micromanagement, also often leads to improvements in employee motivation and overall satisfaction as personnel operate in a more relaxed environment. The increased productivity and collaboration often observed in such businesses have caused the trend of flatter organizational structures with less-defined hierarchies to continue to increase in popularity for most modern businesses.
One of the most significant differences TripleOne has compared to a run-of-the-mill company is that users are totally unable to financially invest in any of TripleOne's business efforts. Their system ensures that all contributions remain entirely with their decentralized system of coordination. This ensures that their system consistently holds to its egalitarian virtues by guaranteeing that each user decides and is assessed based only on their efforts under the TripleOne business. The company emphasizes that TripleOne is fully funded through its own entrepreneurial ventures and other investments as well as occasional injections through TripleOne's core team of founding owners. Through this, the company has remained free of financial responsibilities to any external bodies and thus free to concretize its vision for its unique business model.
With little in the way of hard limitations, and with user consensus being the main deciding factor for the approval of strategies and business decisions, the TripleOne model allows for flexibility and innovation far beyond the extent of a normal company. Projects and ideas recommended to TripleOne can range from investments in the large variety of available financial markets to brick-and-mortar establishments to online entrepreneurship. These recommendations are then decided on by a proprietary voting system that equally takes into account the opinions of all users. Through these systems, TripleOne ensures that each user is active and involved in every single step of the business cycle.
Users will receive financial rewards from the monthly TripleOne budget based on their degree of contribution as calculated by the comprehensive points system. By encouraging and incentivizing a global community of users to come together and collaborate for their mutual benefit, TripleOne ensures that each individual is encouraged to make innovative and intelligent business decisions. At the same time, its egalitarian and consensus-based system ensures that only the best moves are selected for the future of TripleOne from the constant array of suggestions.
TripleOne advertises itself as the world's first decentralized business, being a pioneer of innovation in starting and perfecting a decentralized business concept that will ensure smooth operation through a comprehensive set of technologies, systems, assets, and communities. Currently, TripleOne has 19 operating companies under its management, which it plans to combine with its decentralized business concept to bring about a highly-efficient, transparent, and egalitarian method of organizing entrepreneurship.
Under the TripleOne system, users from all over the world work together to participate in the overall operation of the TripleOne business and its projects and companies. With little in the way of a hierarchy, TripleOne aims to unite users with a common goal of growing the business through a comprehensive rewards system that uses Segments, Points, and Ranks that are awarded based on active and positive participation in the business.
Segments and Points have implications in the monetary share of TripleOne's monthly budget, while Ranks serve as a sort of "credibility factor." Ranks give users access to greater features and other perks in the form of access to private products, services, discounts, and other perks worldwide from TripleOne's partner companies. Activities that reward these include the length of active participation, voting in TripleOne's proprietary decision-making system, and suggesting new ideas and projects, which can range from brick-and-mortar and online businesses to investments in the form of stocks or real estate. Projects, like most of the TripleOne system, are distinguished by their sheer openness, with decision-making relying on a decentralized voting process that uses user consensus to choose what's best for the business.
Another thing that makes TripleOne unique is that its users or any other entities are not allowed to financially invest in the business, with the company investing in itself and any external investments coming from the personal finances of TripleOne's founders. The business asks only for the active participation of its users in the conduct of the business, an approach that has the added advantage of ensuring that each user's roles and responsibilities are purely meritocratic and egalitarian. At the same time, the fact that the company has no financial responsibilities to any other institutions ensures that they remain free to pursue their own vision of egalitarian decentralization.
The adoption of novel technological innovations by businesses, something that has seen a drastic uptick due to the COVID-19 pandemic, has had severe implications on the organizational structures of the future — something that TripleOne has long hedged against. With teleconferencing programs like Zoom and Discord taking center stage during the COVID-19 pandemic, decentralization, as applied in practice by TripleOne, is expected to play bigger and bigger roles in how we conduct business in the coming years.
The evolution toward flatter corporate organizational structures and the increasing importance of technology have made decentralization a logical next step for the future of business. In such a "hierarchy," decision-making is delegated purely to teams and individuals, empowering each to take action as they see fit for the good of the company. While such a format is unlikely to have worked in the brick-and-mortar offices of the past, today's innovations have given these potential to not only supplement traditional methods but even supersede and surpass them in the near future.
To find out more about TripleOne, you may visit their website at tripleone.com or follow them on Instagram at @tripleone.
Entrepreneur and marketing guru, George Elia, has been consistently behind the scenes pushing buttons behind some of the largest brands/name on social media.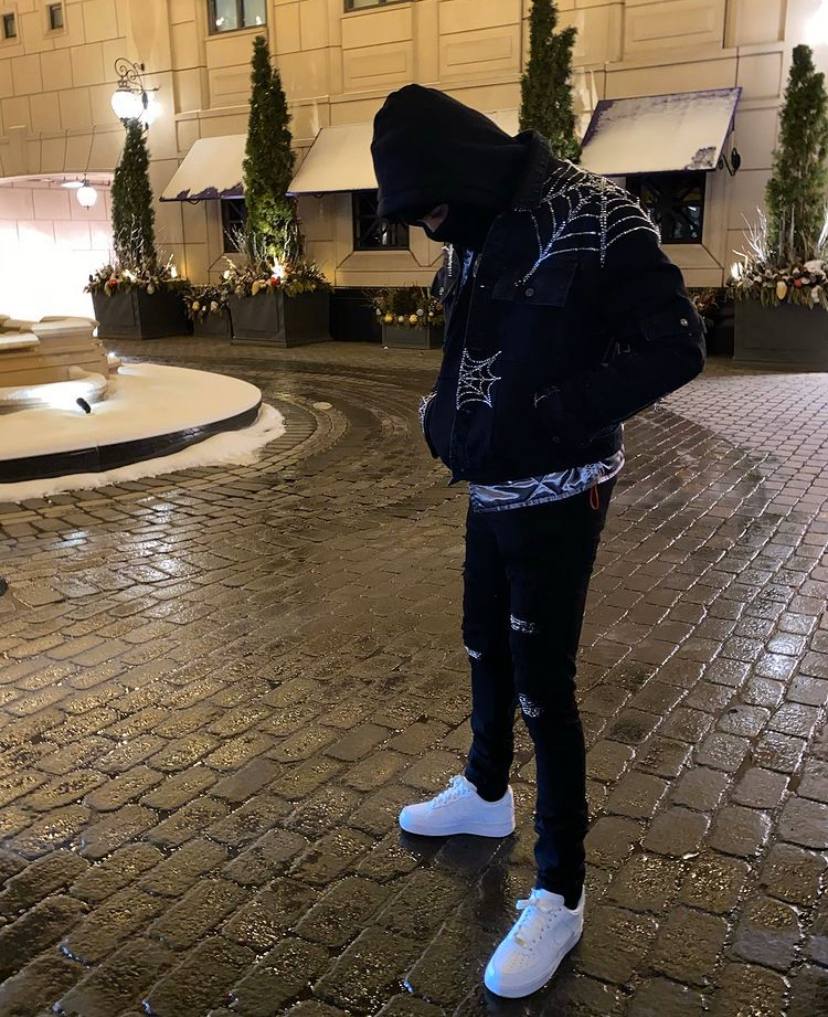 Originally from Lebanon, began his industry rise dating back in 2017, where he was a key member and mentor for some record labels,
George, was influential to the development of several artists on the label, along with many others, helping guide and support careers of artists like, Diego money , Doe Boy, Guap Tarantino, Trap Manny, and many more.
Executive to Marketing Guru and Branding Expert.
George, has been apart and responsible for bringing some of the best new products and entertainment to the eyes of Millions of social media users.
."We've perfected our system, and the results prove it"
The Importance of Pocket Your Dollars Money Solutions and Expert Financial Advice
You may earn a lot of money, but when it comes to investment, not everyone knows the ins and outs of their overall finances. This is where Pocket Your Dollars money solutions come into picture. Read on to understand why financial advice from experts like them is necessary.
There is a thought "Only rich people need financial advice from experts", but it's not true. Financial advice from experts is very important if you have a growing business or even a start-up because expert financial advisors have good experience and knowledge in the field. Their experience helps you to build and protect your assets. There are many such services that you can hire. To make your investments fully secured for a longer period it is very beneficial to take financial advice from experts. Here are 5 rewarding reasons to get financial advice from experts.
For Your Family's Protection
The very first financial planning one has to decide is life insurance. There are many life insurance plans available in the market. Some are very good, while some are average and some are ideal. The main reason why there are many options is because there are various such life situations. Since every individual situation is different, an expert can tell you which life insurance policy perfectly fits your needs.
Each life situation is different, for example, you are single or married, you are retired, or have a young family. They can help you find appropriate plans. They carefully study your life situation and provide the best feasible options for you and your family.
Plan for Saving and Spending
For building assets, you require long-term security. At first, you have to pay for your emergencies and then for holidays and luxuries, as it doesn't make any sense if it was the other way around. Step one should be to start saving and controlling your spending habits. You should be free from debts. You can check out Pocket Your Dollars and hire them to help you clear your debts with proper planning. Step two is to plan the saving patterns to build a wealthy lifestyle efficiently and effectively. The financial expert understands your whole situation properly and guides you through the right path towards a victorious future.
Purchasing a house is the costliest decision you ever take in your life. Financial experts often help you save many thousands of dollars and wait for the best time when the interest rates are best for you so that you'll never have to borrow few dollars from here and there when you are purchasing a house.
Many Americans think about early retirement.Whatever your goals are, a financial expert advises you accurately to evaluate what can be possible. After that, the expert creates an effective plan for you to achieve your investment goals.
If you are searching for a financial solution on the internet and doing all the work by yourself, then it can cost you time. To find the optimal solution, you have to study each aspect. Since the financial expert can do it in no time, you have peace of mind.
It doesn't matter how much money you have or how old you are, you need a financial expert to ensure a secure financial future.
Tanner VanValkenburg's Path to Becoming A Well-Known Entrepreneur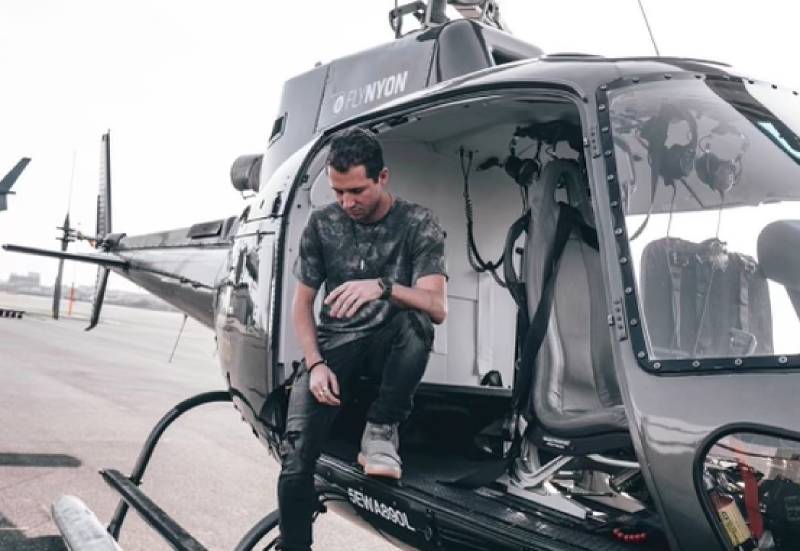 Tanner VanValkenburg is an Entrepreneur that focuses on Marketing, Consulting and Brand Management. As an rising entrepreneur, Tanner has credited aligning himself with powerful and knowledgeable mentors as his foundation for success and reaching his vision.
VanValkenburg has developed an immense social media following with a Facebook account that was verified by the platform and an Instagram following of 140,000+ as it is still growing!
When asked about Tanner's next big move as an entrepreneur he highlighted, "leaning into the authentic and vulnerable aspects of myself and the world,". He continued by saying he feels every move made should be more about "acquiring knowledge and gaining experience".
As an entrepreneur, sometimes it can be difficult to receive your first client or build trust with them. For Tanner VanValkenburg there is a simple answer, "authenticity". It has been what "separated" him from other competitions and kept him afloat in the industry the longest.
One of the best parts of the career path Tanner chose, is "the financial freedom to travel the world, meet new people, try new things, and have new experiences," he mentioned. He continued with, "I have been able to avoid the typical 9-5 and been able to live and give exceptionally,".
VanValkenburg was born in Nampa, Idaho and raised by "humble and driven" parents who taught him that hard work and honesty were the keys to success. Along with that, advice he had for any young entrepreneur is to "stay centered and focused while you pursue the greater dream, the greater vision,".
For more updates on this rising Entrepreneur, Tanner VanValkenburg see more below:
https://facebook.com/tannervanv/