Meet Bill Clarke – The Man Saving Health & Fitness Coaches From Drowning in Debt During COVID-19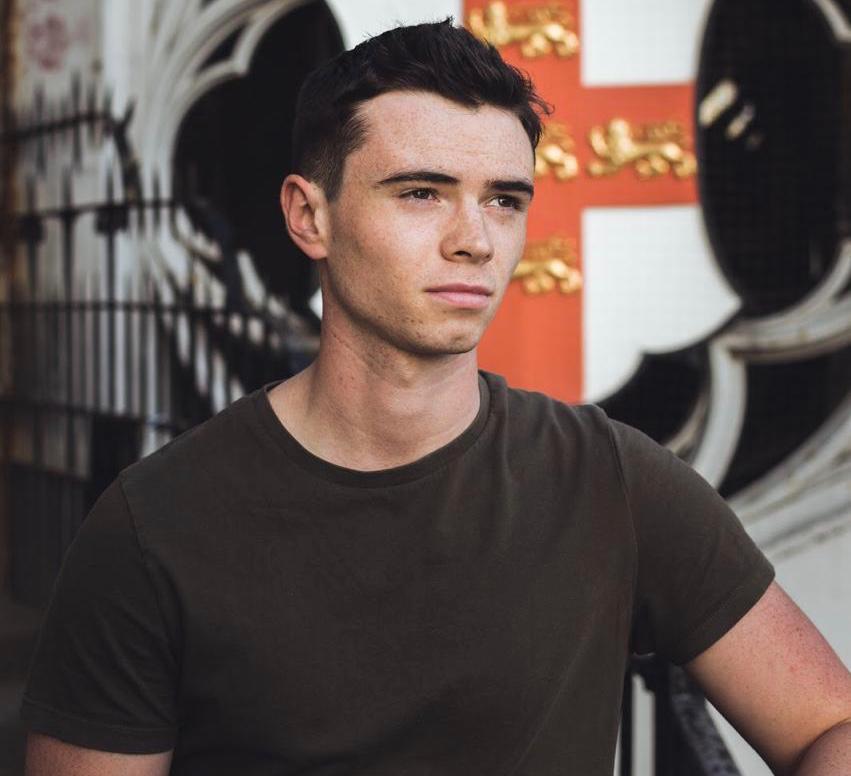 Bill Clarke was born and raised in York, England. For nearly 2 years he has been running his digital marketing agency – Mustard Fox Marketing – helping health and fitness coaches to generate a steady flow of leads in a systematic, scalable approach.
To give you some background on Bill Clarke, he dropped out of university to pursue his dream of helping others with their digital marketing. After working freelance for his Dad's business and generating a healthy amount of work for them, he decided to take it to the next level and branch out into other industries.
Once he recognised his own aptitude for marketing, he took it upon himself to perfect his craft and apply it to an industry he truly knew he could help – health & fitness coaches. When we sat down with Bill Clarke, he mentioned that a few friends of his were trying to build their own brands online as coaches but couldn't see any progress. After some long conversations, Bill realised that he had an inclination to help them.
In the past couple months, Bill had recently come back from spending time in Thailand, running his online business from paradise with just 2-3 hours a day. He explained that one of the core reasons he became an agency owner was the build system he was not only proud of, but also a vehicle to building his dream lifestyle.
•So Bill, have you always planned on working for yourself?
"Yes, ever since I started thinking of what I wanted to do when I grew up. I have worked for other companies and I always felt that life was at 50%, that there was something missing. At one point, I knew that it didn't even matter what type of business I had, just that I would be the one running it. I think of it less as a control motivator, and more about freedom. As my Dad has his own business, it opened me up to the potential of doing the same and creating a life on my own terms."
•At what point did you realise digital marketing and lead generation was the industry for you?
"Shortly before dropping out of University in Leeds I was in a bookshop browsing the marketing section. I can't remember why but it was probably related to what I was studying. I came across a book called "Think Digital First" and that was my first introduction to digital marketing concepts, their potential and their applications to businesses.
What seemed the craziest was that this was such a powerful industry yet 1.5 years into university studying marketing and no-one had mentioned a thing… It was time to find out for myself."
•What do you think is the number one obstacle preventing online coaches from reaching their goals in business and life?
"During COVID-19 I think a lot of coaches are worried for their businesses, especially those who were face-to-face and have been forced to move online, however I think this has been good for them as it has opened up so many doors.
Right now I think coaches should be systematically growing their brands online. By this I mean creating a strategy for content marketing, not just posting as and when you feel like it but to having genuine purpose behind it all. I think using this time to reflect on your goals in business is also very important."
•Which is better at generating qualified leads, free or paid traffic?
"I don't like this phrase, but it depends! If you're starting out and still looking to validate your offer, stick with free traffic – content marketing, referrals, SEO tactics.
But if you have plenty of social proof, a sales funnel that has proved itself to convert then it is time to start scaling your work with Facebook Ads as they are still a very underpriced strategy for getting targeted attention to your services."
•What 3 key steps can our readers take away to improve their content strategy today?
"I would start by thinking about what you want out of your business. This breaks through marketing and it should be at the core of your strategies. Once you have your goal in mind, then you start to reverse engineer the process.
Next, I would focus on systematically building your brand with content. Don't post for the sake of it, have a purpose behind everything you do and remember that consistency is key when showing up and adding value to your audience.
Finally, if you struggle finding ideas for what to post I want you to go to your 10 competitors and look at each one's last 9 posts each of them did. This is the important bit now, look at the topic of what they posted and the comments they receive. Now you have 90 topics to talk about and you can put your own spin/opinion on each piece of content. That's 3 months worth of content if you post every single day!"
Alessandro Marinella Reveals How He Is Impacting The Global Fashion Industry Through Rich Neapolitan Culture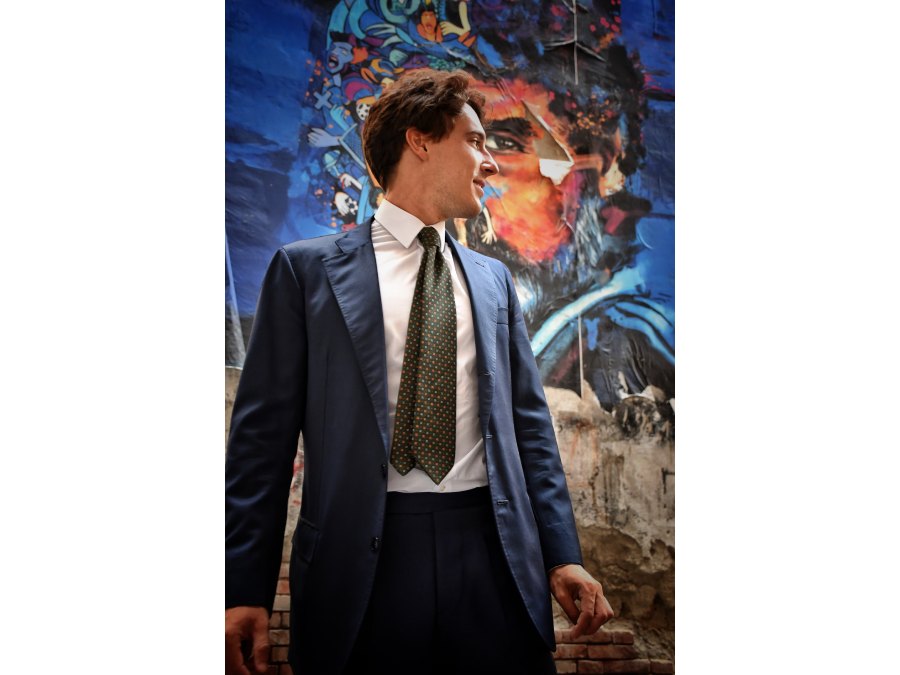 The world tends to appreciate rare fashion pieces and accessories more when custom-made; that is why the global fashion industry is not short of innovative and brilliant minds who create unique fashion trends. One fashion brand that is known to provide excellent bespoke tailoring services is the E.Marinella brand.
E.Marinella is a bespoke tailoring firm established by Don Eugenio Marinella in 1914 and has continued to serve as a universal symbol of craftsmanship and tailoring excellence for over a century. Today, E.Marinella is led by Alessandro Marinella. The fourth-generation craftsman has continued to render the family tradition of manufacturing the best ties made from delicate Neapolitan fabrics through bespoke tailoring.
Over the years, Alessandro Marinella has groomed himself for this role because he is passionate about bringing the Neapolitan fashion trend to the rest of the world. The young entrepreneur has received excellent and formative experiences from his early years at the Liceo Scientifico Mercalli in Chiaia to his Business Administration program at the University of Naples, Federico II. Also, he has undergone various administrative courses abroad, in London and Barcelona, cities known to have rich fashion traditions. With his blend of Neapolitan culture and experiences, Alessandro Marinella is impacting the global fashion industry with his great ideas.
Originating from Neapolitan Roots
Just like Alessandro's great grandfather, Don Eugenio Marinella, pictured, E.Marinella aims to let the world experience the riches of Neapolitan culture. Naples isn't just a city rich in culture; it is a lifestyle of excellence and beauty, which can be seen through the elegance of its people.
This mantle of tradition has been passed from one Marinella generation to the other. Alessandro's father, Maurizio Marinella, is widely regarded as the backbone of the E.Marinella brand and the firm expanded globally under his watch.
He expanded E.Marinella across more frontiers so vast that he was honored by Forbes and recognized among the Top 100 Managers in Italy. So far, Maurizio has guided Alessandro to grow individually and professionally in his quest to take E.Marinella even higher and provide the best Neapolitan fashion to the world.
Being a young entrepreneur, Alessandro is adopting modern styles to fashion, especially through the brilliant use of technology. He is one of the very few entrepreneurs in the tailoring industry to adopt social media marketing and utilize social media as a potent tool in commerce.
Alessandro Marinella utilizes his Instagram page, @alemarinella, which has thousands of followers to constantly promote the E.Marinella brand and the excellence of Neapolitan culture.
In all, the young Marinella has created his path and mapped out his own space in a global fashion. Presently the E.Marinella brand has been responsible for styling influential personalities around the world. Alessandro Marinella is just getting started, and he is committed to learning even more. He believes that learning never stops, and with this mindset, he continues to improve himself to be the best possible asset that E. Marinella has seen and hopes to achieve the goal of making the world have a taste of the elegance and beauty of Neapolitan culture.
Great Artists of The Virtual Platform: Rajat Singla and Megha Singla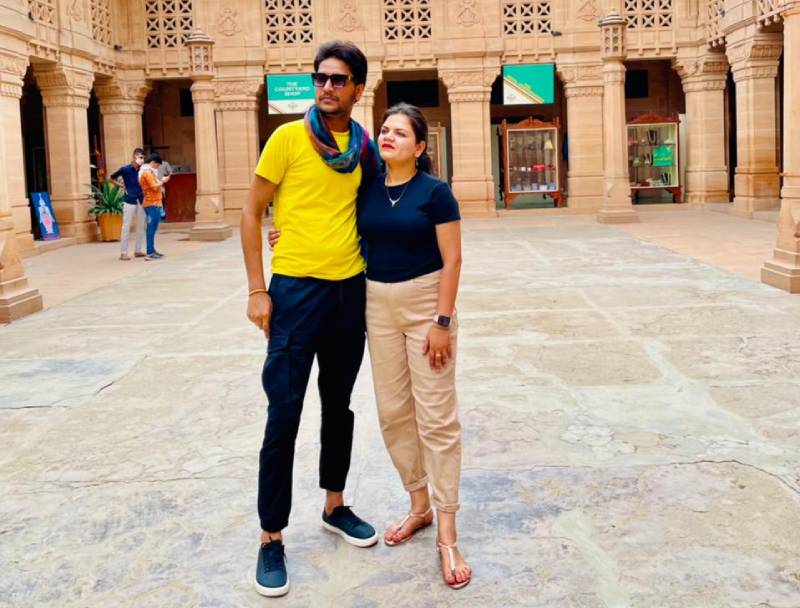 There is always a down fall in everyone's life. Life is the name of ups and downs. The ups and downs of life are nothing more than a shadow, they fade away gradually. They are like designs made in the sand, only one wave is enough to vanish them. We all know that the happiness and the sorrow are temporary in life, but then also, the sorrow affect the life and the mind. The particular time period affects the person's mind. There are even many day-to-day works, which can create difficulties in one's life and one can get affected through that stress. The stress of life can affect physically as well as mentally. One should try different ways to ease the stress of life as the stress adversely affect the person physically and mentally.
Music can ease this stress of life. The music can heal even the physical disability of any person. The person can be healed by making him listen to the music, which touches his soul. There are a lot of cases, in which, the person is healed through the music therapy. The music includes playing any instruments of music or singing in a proper way. The music includes rapping too. There are a lot of singers, who touch the hearts of people by their voice. One such singer is Rajat Singla. He has touched the hearts of people by singing in his magical voice. His songs are available on the virtual platforms of music like Gaana.com, Spotify, Apple Music and Jio Saavan. These virtual platforms are very well-known among people. The list of songs by Rajat Singla includes 'Na Dil Manda', 'Kudi Nakhre Wali' and 'Dil'. These songs are getting more and more likes on the virtual platforms stated above. His wife Megha Singla also sings beautifully and getting fame as well.
One more way to ease the stress is to read inspirational books. Rajat Singla has contributed to the field of books too. He has written a book on his own life. The name of the book is 'My Life, My Success Mantras'. the book has insights in the life of author himself. The book is written in the words of Rajat Singla. The book is written to direct the businessmen and give them success mantras for success in the field of business. The book has shown the starting life of Rajat Singla and his career. Readers can get knowledge about the success in life.
The importance of virtual platform is arising with the increase in the use of mobile phones. There are lot of virtual platforms available for each kind of art and business. The artists like Rajat Singla have won the hearts of many people by using these platforms. He has used the virtual platform for make his songs available to people, as we have stated above. He has used the virtual platform of Amazon Kindle for publishing his book 'My Life, My Success Mantras'. Readers can get the book and music by Rajat Singla on these virtual platforms. Truly, the artists like Rajat Singla are like asset of the nation.
Valentina Beli is the face for Grande Cosmetics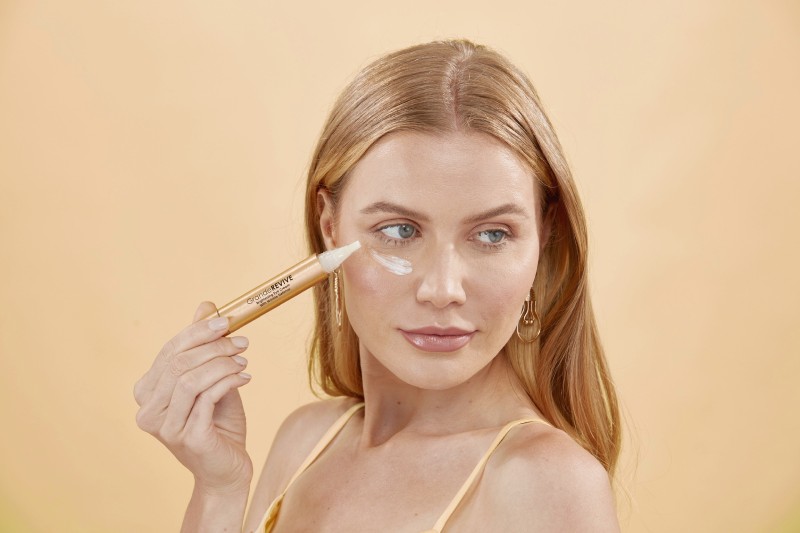 Valentina Beli, NYC based fashion model did an amazing campaign shoot for Grande Cosmetics. This company was launched in 2008 by Alicia Grande with the very first product Lash enhancing serum. The serum was so successful that the company produces now many different products for the face and hair. Valentina was posing together with 2 different models for Grande eye cream. The purpose of the campaign was to show natural beauty. All photos are not retouched and they show the skin and age diversity.
Valentina is happy to be a part of this mindful campaign.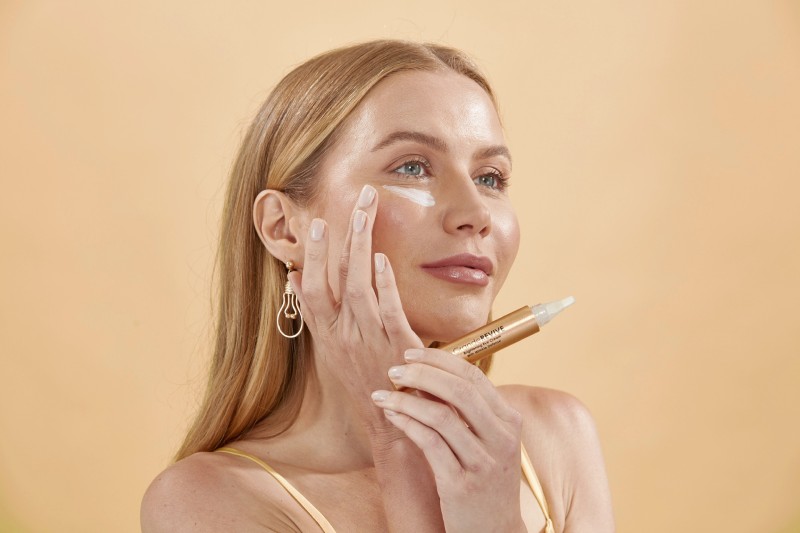 "Models don't have any power to control their pictures and to control the postproduction. So that's why it is priceless when you can be yourself on set" said the supermodel.
Valentina did multiple campaigns in Paris, Milan, China, New York.
"My photos have been exposed in big boards all around the world. I'm thrilled to see the printed results in Sephora and Ulta beauty shops", said Valentina.
You can see last updates in Valentina's Instagram @valentinabeli.