Mira Furlan, 'Babylon 5' and 'Lost' actress, dies at 65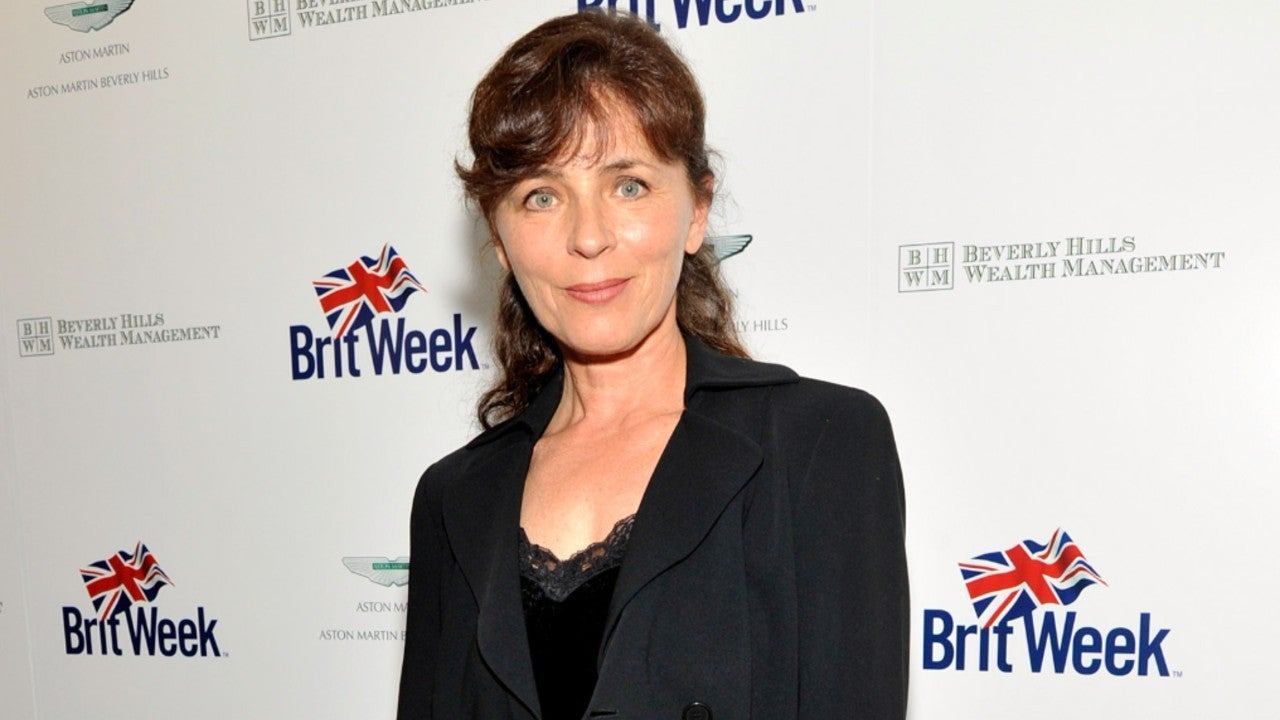 Furlan passed on Wednesday from complications with West Nile infection.
Mira Furlan, the entertainer behind Danielle Rousseau on Lost and Delenn on Babylon 5, kicked the bucket Wednesday in Los Angeles because of difficulties with West Nile infection. She was 65.
The Twitter represent Furlan reported the news on Thursday, and her administrator, Chris Roe, affirmed the reason for death in a proclamation to EW.
"It is with great sadness that I confirm the passing of Mira Furlan," Roe said. "She was a woman full of kindness, strength, and compassion. Mira passed away on Wednesday, Jan. 20, following complications from West Nile virus. She died peacefully at her home in Los Angeles, surrounded by her family. We will all continue to celebrate her life and legacy, and know she'll always be here with us."
J. Michael Straczynski, the maker of Babylon 5, written an in memoriam recognition for Furlan that he shared over web-based media. He reviewed the opportunity she came to try out for the science fiction arrangement, which ran for five seasons beginning in 1994.
"When Mira Furlan came to audition for Babylon 5, her home country of Yugoslavia was in turmoil and shattering into two separate countries," Straczynski wrote. "During our first meeting, we spoke about her work and her life, and I learned that she had been part of a touring theater group that continued to cross borders of the disintegrating country despite receiving death threats from both sides in the civil war. I expressed my admiration for her courage, but she shrugged and waved it off. 'What's the worst that could have happened? Yes, they could have killed me. So what? Art should have no borders.' Very few people knew that side of Mira: the fiery, fearless side that fought ceaselessly for her art."
Furlan was known for her film, TV, and stage work in Yugoslavia before she emigrated to the United States in 1981. She featured in 1985's When Father Was Away on Business, which got Golden Globe and Oscar selections for best worldwide film. She would land her part as Babylon 5's Minbari envoy only a couple years after the fact in 1993.
Straczynski said how he "tried to write speeches for her" on the show as Delenn "that would allow her to comment on what was happening to her homeland without calling it out by name."
"I guess I must have done it correctly," he said, "because one day during the Minbari Civil War arc, she appeared in my office door, a cup of tea in one hand, in full makeup but wearing a pull-over robe from wardrobe, and said, 'So, how long did you live in Yugoslavia?' "
In 2004, Furlan appeared what might turn into another famous part among American crowds, Danielle, on the 10th scene of Lost's first season. Arrangement maker Damon Lindelof partook in a proclamation on Instagram, "Danielle Rousseau moves into the light. Rest In Peace, Mira… we are deeply grateful for all you did to protect the island."
Furlan was most recently seen on screen in the 2020 web series Space Command.
She is made due by husband Goran Gajić and their son Marko.
Juno Temple joins making of 'Godfather' series 'The Offer' at Paramount+
Juno Temple has signed on to star in "The Offer," the Paramount Plus series that will explore the behind-the-scenes drama during the creation of "The Godfather."
"The Offer" depends on the experience of Oscar-winning producer Albert S. Rosy (Miles Teller), about thebehind-the-scenes events of the first 1972 film. Alongside Teller, the arrangement will star Matthew Goode as maker Robert Evans, Giovanni Ribisi as Joe Colombo, Colin Hanks as Barry Lapidus, and Dan Fogler as Francis Ford Coppola.
Temple will star Bettye McCartt, Ruddy's assistant and a powerhouse with by her own doing. The role marks Temple's latest in a streaming series, with the actress at present showing up in the critically-acclaimed Apple series "Ted Lasso." Her other TV roles include "Vinyl," "Little Birds," and "Dirty John." On the film side, she is known for starring in projects like "Maleficent," "Atonement," and "Palmer."
She is repped by UTA, B-Side Management, Relevant, and Lichter Grossman.
"The Offer" will be written and executive produced by Nikki Toscano, who will likewise fill in as showrunner, with Michael Toklin having made the arrangement and furthermore leader creating. Teller and Ruddy will chief produce alongside Leslie Grief. Dexter Fletcher will coordinate the first and last square of episodes in addition to executive producing. Fundamental Television Studios will produce.
"The Offer" was first reported as being in the works at Paramount Plus when ViacomCBS revealed they were rebranding the streamer CBS All Access. Different shows declared from that point forward incorporate series adaptations of movies like "The Italian Job" and "Romantic tale," just as numerous shows from Taylor Sheridan under his rich by and large deal with ViacomCBS.
Cutoff time originally revealed Temple's casting.
Actor Fred Hechinger joins the cast of Hulu limited series 'Pam & Tommy'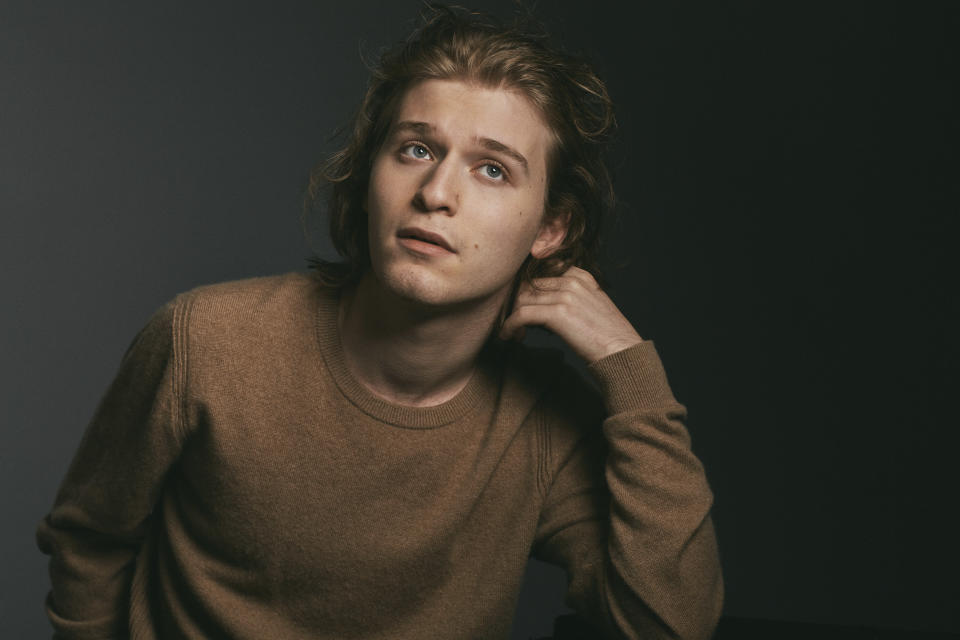 News on the World and Fear Street actor Fred Hechinger has joined the cast of the Hulu restricted series Pam and Tommy in a recurring role.
The series depends on the genuine story behind the release of the first ever popular video — the sex tape of Pamela Anderson and Tommy Lee. Composed by Robert Siegel and DV DeVincentis, Annapurna-delivered Pam and Tommy stars Lily James and Sebastian Stan as the well known VIP couple.
Hechinger will play Seth Warshavsky, an classic Silicon Valley wonderkind, yet with the ethical limit of a pre-owned vehicle sales rep.
Siegel and DeVincentis executive produce and DeVincentis likewise serves as showrunner. Craig Gillespie directs and furthermore executive produces with Seth Rogen, Evan Goldberg, James Weaver and Alex McAtee by means of Point Grey;Dave Franco, Megan Ellison, Sue Naegle and Ali Krug through Anapurna; alongside Chip Vucelich, Dylan Sellers and Sarah Gubbins.
Hechinger's new credits include Let Them All Talk, Italian Studies, Fear Street Part 1: 1994 and Fear Street Part Three: 1666.
He's repped by A3 Artists Agency, Brillstein Entertainment Partners, and attorney Ryan LeVine.
Anne Rice's 'Interview With the Vampire' series ordered at AMC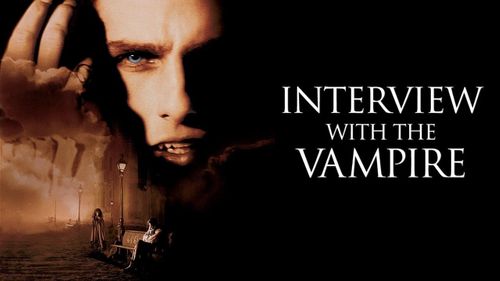 AMC is formally pushing ahead with an series adaptation of Anne Rice's "Interview With the Vampire."
Information on the series order comes a little more than a year after Variety only detailed that AMC had procured the rights to Rice's book series "The Vampire Chronicles" and "The Lives of the Mayfair Witches." "Interview With the Vampire" is the first series to be greenlit out of the obtaining.
The cabler has given the series an eight episode request with an eye toward a 2022 introduction on both AMC and AMC Plus. Rolin Jones will serve as writer, executive producer, and showrunner on the series under his general deal with AMC Studios. Imprint Johnson will chief produce under his general deal with AMC Studios too, with Anne Rice and Christopher Rice likewise executive producing.
Johnson has a long history with AMC Networks, having filled in as a leader maker on shows like "Breaking Bad," "Better Call Saul," "Halt and Catch Fire," and "Rectify." In addition to executive producing "Interview with the Vampire," he will lead AMC's endeavors to foster the full Anne Rice collection for streaming and television. "Interview with a Vampire" was recently adjusted into an element in 1994 featuring Tom Cruise, Brad Pitt, Kirsten Dunst and Antonio Banderas.
"This is a day we have been looking forward to since we acquired this legendary Anne Rice collection a little more than a year ago," said Dan McDermott, president of original programming for AMC Networks and AMC Studios. "This story already has millions of fans in the U.S. and around the world, we can't wait to share this new interpretation of the classic brought to life by Rolin and Mark, as we continue to work on developing the entire collection. With 'The Walking Dead,' this Anne Rice collection and our majority stake in Agatha Christie Limited through our own Acorn TV, we are proud to have the stewardship of three unique, fan-forward and beloved franchises and universes, which we are only just beginning to explore. We are also thrilled to have Mark, a world class producer we have previously worked with on iconic series like 'Breaking Bad,' 'Rectify,' 'Halt and Catch Fire' and 'Better Call Saul' on board at the helm of our efforts to develop an entire Anne Rice universe, with significant aspirations for these beloved stories and characters."
The acquisition deal included 18 titles between the two book series, which together have sold in excess of 150 million duplicates around the world. Among the books in the two series are "Interview with the Vampire," "Queen of the Damned," "The Vampire Lestat," and "The Witching Hour."
"The challenge of adapting for television the groundbreaking and immensely compelling work of Anne Rice is both intimidating and exhilarating," Johnson said. "Having previously produced films from such singular works, I recognize both the responsibility and the obligation we owe the material. I strongly believe that with AMC and Rolin Jones we are equipped to meet this challenge and to thrill and entertain both the loyal Anne Rice fan and the viewer who is just now discovering her work."
Anne Rice is a New York Times Bestselling author of more than 30 books. Her first novel, "Interview with the Vampire," was published in 1976 and has gotten one of top rated books worldwide A New York Times Bestselling and grant winning novelist by his own doing, Christopher Rice has worked together with Anne on numerous novels. Along with his creating accomplice, individual New York Times Bestselling author Eric Shaw Quinn, he runs the podcast and video network TDPS.
"In 1973, a grieving mother and extraordinary writer began what would become the finest Vampire novel ever written (all respects to Mr. Stoker)," Jones said. "Nearly fifty years later we know what's expected of us. We know how much this book and the ones that follow mean to their massive fan base. We feel you over our shoulders as we tend the Savage Garden. Louis and Lestat are coming out of hiding and we can't wait to re-unite them with you."