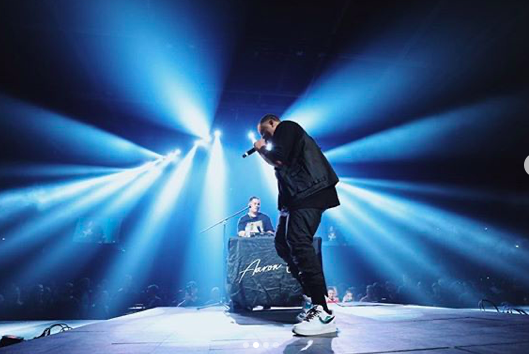 There are some untold stories behind all the songs and music that we hear. Stories of the artists committed to music throughout their lives. They define tales about each of their career journeys, much like fingertips. One needs a lot of luck, in a competing and saturated industry such as music. Yet is it just that they are incredibly fortunate? What are the positive characteristics of well-known musicians? A feeling of a musician's adventure motivates them to immerse themselves in music and make it the only focus. Life of an entrepreneur, where you will create the goods and then sell them to the public for it to be acquired. Passion for music is essential to render a profession in music, and daily activity leads to the development and enhancement of music. A musician stands above others by practicing every day. In general, dreaming of a known artist is an excellent idea, but you can completely cut off rivalry by thinking instead of making revenue. The key thing is that early surrender can lead to an end to the profession.
When you continue down that road, there is no steady income. In an industry like music, performance is not easy, and a lot needs to be accomplished. Most people consider music to be their passion, but it is a tough journey to turn passion into a profession. The first prerequisite is to desire anything in existence more than something else to travel this journey of difficulties. The only way to excel is with total commitment and hard work. Here we present a biography of the one who preserves in this field.
His name is Anthony 'Mixedbyac' Carballo, and he is 23 years old. He is passionate about music, and by profession, he is a Mixing Engineer and DJ. His birthplace is Houston Texas, but his love for music brings him to anywhere.
Life history:
It is the story of a 15-year-old boy, who finds himself excited about music. He took a move further and attempted to combine different music to make a successful product. It wasn't realistic to retain the passion of music when he wants to create a home studio set up to record. He remained in Houston until he graduated from high school and moved to Orlando for college.
Work history:
He started his career as a mixing engineer at a local recording studio and got the chance to work with some known names like:
Tyla Yahweh
SmokePurpp
Skyxxx
Richy Samo
After that, he went full-time freelancing and so far he's got to work with well-known music artists like Nobigdyl., WHATUPRG, Aaron Cole, Cody Johns & more.
How to contact him:
You can find him on Twitter using his handle @mixedbyac and on Instagram through @mixedbyac.
You can visit his website: www.mixedbyac.com and get the information of his work and further details.