Music Sensation Nika Falehi Shares Her Social Media Success Story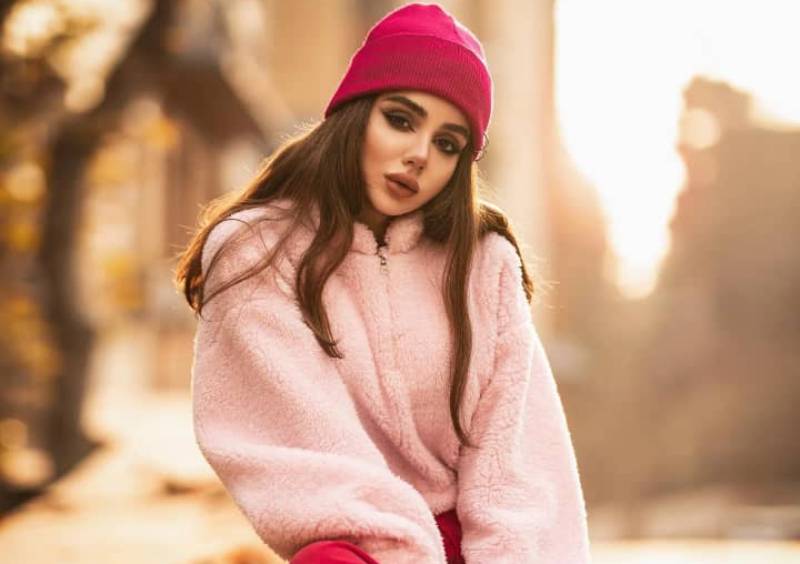 Making it big on social media is no easy task. For young musical artist and content creator Nika Falahi, it was rather her talent that fetched a massive fan following in no time. She has proved that with hard work and passion, one can accomplish great things in life at a young age. Age is just a number when it comes to the success story of Nika Falahi. Born in 2002, Nika became one of the youngest musicians to make it to stardom on social media, thanks to her melodious voice and composition talent.
Nika Falahi started composing her own music in high-school. This was the time she was pursuing arts and theater and was fascinated by all-things music. She listened to her favorite artists for hours and tried to mimic their style, personalities, songs, and charisma. Today, Nika Falahi has over 5 million followers across social media such as YouTube, Instagram, Spotify, and TikTok.
'I have been in love with music from an early age. I love the process of thinking about a topic and converting my thoughts into lyrics, and then adding tunes to it as I sing it out loud for the world to listen," says Nika Falahi. Nika Falahi's best performing songs are Mehmooni, Entezar, Valentine, Party Summer, Parvaneh, Nafas, and Tehran. All of them have been streamed across the globe by her fans. 
Nika's success is not restricted to just Spotify and Instagram. The young music sensation also started her own YouTube channel in 2021 after going viral on TikTok and Instagram. Today, her YouTube channel has amassed over 166,000 subscribers.
"I received the Silver Play Button from YouTube in a short period of time and I consider it a true achievement of my life. Thanks to my supporters, family, and fans," said Nika Falahi.
She is currently working on a new song track that is expected to be released sometime in 2023. Nika Falahi has been featured on Fab World Today, Time Bulletin, All Newz Buzz and is widely regarded as 'the girl with a melodious voice' by her 3.7 million followers on Instagram. She also plans to do some high-profile collabs with leading artists and regularly shares the updates of what's to come on her social handles.
According to Anurag Kashyap, Sanjay Leela Bhansali "hated" the Abhay Deol-starring film Dev D and accused it of degrading Chandramukhi and Paro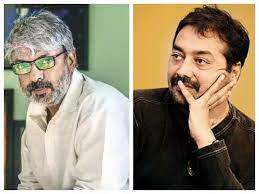 Anurag Kashyap's "Dev D," with Abhay Deol playing the major role, was released after Sanjay Leela Bhansali's "Devdas." The director recently admitted in an interview that Bhansali detested his "Devdas" translation.
Bhansali detested it, according to Anurag. He even charged him with destroying Paro and Chandramukhi. The director made it clear that Bhansali had spoken to Vikramaditya Motwane, who served as both his assistant and co-writer on Dev D, rather than him.
Anurag continued by relating how he once wrote an article about Black for a magazine that offended Sanjay. He claimed that he didn't think it was true, so he wrote about it. Actually, Bhansali was quite angered by that. Since it was personal to him, the work was not intended for publication. But now everything is OK with them. They are once more pals.
The movie "Almost Pyaar with DJ Mohabbat," starring Anurag, was released on February 3. Alaya F and rookie Karan Mehta played the leading ladies.
Abhishek Bachchan posts a fresh photo of Aishwarya Rai from her Maldives birthday vacation, describing it as a "wonderful vista"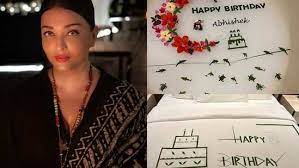 On February 5, actor Abhishek Bachchan became 47 years old. In order to celebrate with his wife Aishwarya Rai and daughter Aaradhya Bachchan at a resort, he travelled to the Maldives. He later uploaded more images from the vacation, including his 'wonderful view' of Aishwarya.
Photos from Abhishek Bachchan's trip to the Maldives for his 47th birthday with his wife Aishwarya Rai and daughter Aaradhya Bachchan were made public. The actor shared additional pictures from the trip, including his 'amazing view' of Aishwarya, on Instagram. The Bachchan family stayed at an island resort. They returned back to Mumbai on Monday after celebrating Abhishek's birthday at the resort.
In his response to Abhishek's post, actor Anil Kapoor used a few emojis of two hands raised in the air. Many sent the actor happy birthday messages after the fact. One admirer stated, "Last one is greatest one," in agreement with Abhishek on the images. While another said, "Kajaraare Kajaraare!" in reference to the song with Abhishek, Aishwarya, and Amitabh Bachchan. One more added, "What a wonderful venue to enjoy your birthday! The final image is undoubtedly the most stunning. The world's most stunning woman is Ash."
Last year, Abhishek appeared in the comedy Dasvi alongside Yami Gautam and Nimrat Kaur. In March, he will make a noteworthy appearance in Ajay Devgn's upcoming movie Bholaa. In R Balki's Ghoomer, starring Saiyami Kher, the actor portrays a coach. The Big Bull sequel was also revealed by producer Anand Pandit before to his birthday. As the main character, Abhishek will return.
Sumbul Touqeer's journey in Bigg Boss 16 ranged from becoming embroiled in Shalin-love Tina's triangle to receiving continual criticism for her emotional outbursts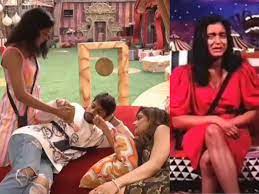 Bigg Boss 16's sixteenth season will soon come to a conclusion, and there have been many memorable moments and significant occurrences in the house. We take a look at Sumbul Touqeer Khan, the youngest contender currently inside the house, as the contestants approach the finale. Sumbul has captured the hearts of her followers by performing quietly and being authentic. A look at Sumbul Touqeer Khan's whole journey inside the Bigg Boss 16 house:
Salman Khan was very taken by Imlie Sumbul Touqeer when she first entered Bigg Boss 16. Sumbul said that she was anxious about Weekend Ka Vaar, not the show, when Salman asked whether she was. Then Sumbul mimicked Salman Khan in his weekend ka Vaar manner. He let ke host karunga and his fury were both mimicked by her. Additionally, Sumbul napped while performing on stage.
Sumbul was energised when her best friend and fellow actress Fahmaan Khan visited the house for the day to greet her after being on a low-key note earlier. Her disagreements with Tina and Shalin were discussed by Fahmaan and Sumbul. Additionally, Fahmaan commended her for doing so well and for how much she is loved by everyone outside. Sumbul later admitted to having a deal with Fahmaan inside the home. According to Sumbul Touqeer, if Fahmaan waits until the age of 40 to get married and finds no one, they will wed.