Music Sensation Nika Falehi Shares Her Social Media Success Story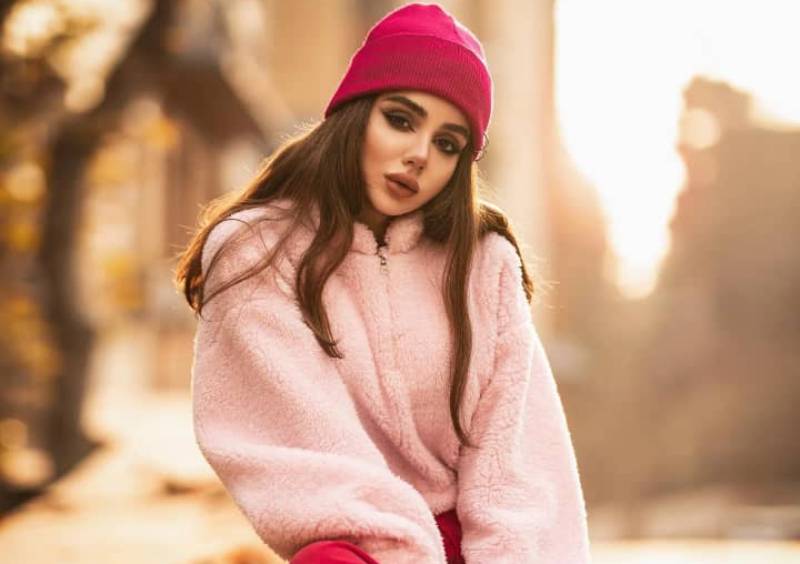 Making it big on social media is no easy task. For young musical artist and content creator Nika Falahi, it was rather her talent that fetched a massive fan following in no time. She has proved that with hard work and passion, one can accomplish great things in life at a young age. Age is just a number when it comes to the success story of Nika Falahi. Born in 2002, Nika became one of the youngest musicians to make it to stardom on social media, thanks to her melodious voice and composition talent.
Nika Falahi started composing her own music in high-school. This was the time she was pursuing arts and theater and was fascinated by all-things music. She listened to her favorite artists for hours and tried to mimic their style, personalities, songs, and charisma. Today, Nika Falahi has over 5 million followers across social media such as YouTube, Instagram, Spotify, and TikTok.
'I have been in love with music from an early age. I love the process of thinking about a topic and converting my thoughts into lyrics, and then adding tunes to it as I sing it out loud for the world to listen," says Nika Falahi. Nika Falahi's best performing songs are Mehmooni, Entezar, Valentine, Party Summer, Parvaneh, Nafas, and Tehran. All of them have been streamed across the globe by her fans. 
Nika's success is not restricted to just Spotify and Instagram. The young music sensation also started her own YouTube channel in 2021 after going viral on TikTok and Instagram. Today, her YouTube channel has amassed over 166,000 subscribers.
"I received the Silver Play Button from YouTube in a short period of time and I consider it a true achievement of my life. Thanks to my supporters, family, and fans," said Nika Falahi.
She is currently working on a new song track that is expected to be released sometime in 2023. Nika Falahi has been featured on Fab World Today, Time Bulletin, All Newz Buzz and is widely regarded as 'the girl with a melodious voice' by her 3.7 million followers on Instagram. She also plans to do some high-profile collabs with leading artists and regularly shares the updates of what's to come on her social handles.
A piece of Hossein Mosapour Nigjeh's experiences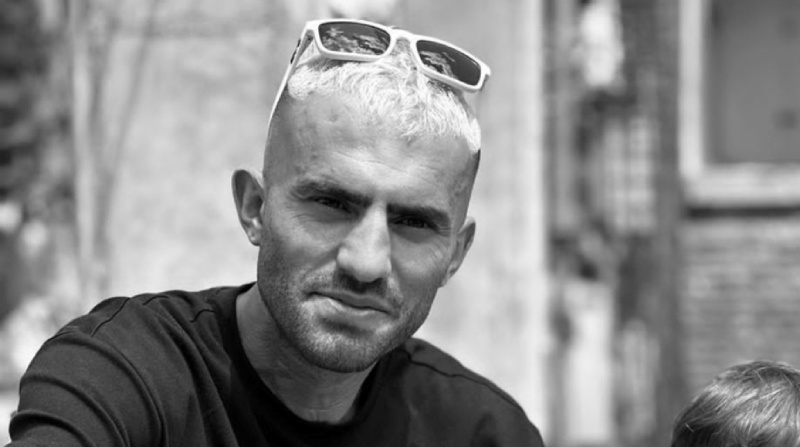 Hossein Mosapour Nigjeh works as a professional triathlete. So far, he has participated in many competitions and has many experiences in participating in international competitions. Some of his championships include the second place of Iranians in the 2022 Triathlon, the first place of Iranians in the Dubai Marathon in 2020, the eleventh place in the Salamon 63 km Kapalukia 2020 and…
He says: "Professional triathletes believe that a specific training plan should be followed for this sport. Since people like to progress faster, they often change their plan and sometimes train more than necessary." This is detrimental to athletes. Training should challenge the body, but at the same time, rest should be considered. If there is no time for recovery, the athlete will suffer irreparable injuries.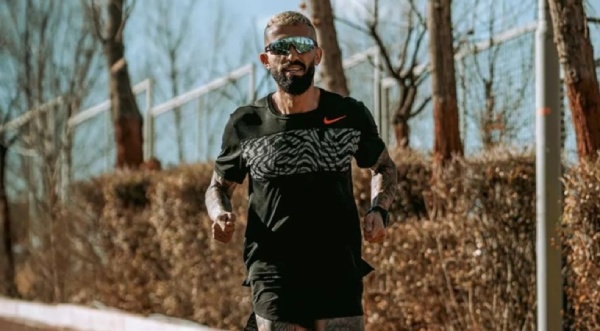 At the beginning of a triathlete's work, he must prepare the equipment that is very key. Investing in the necessary equipment can make for a successful experience. The basic equipment required for triathletes is a helmet, glasses, running shoes and a suitable bicycle. It is better to adjust the bicycle tires before the start of the race.
Triathlon should be fun. "The athlete does not compete only to challenge himself physically and mentally, but he should also enjoy playing sports in the process."
Priyanka Chopra and Parineeti Chopra are shown in an unreleased photo, and Parineeti recalls the moment she discovered Raghav Chadha was "the one."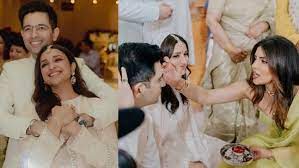 Days after getting engaged to Raghav Chadha, Parineeti Chopra shared a number of images and a message. See her post right here.
When you know, you know, Parineeti wrote as she posted the images. After just one meal together, I knew I had found the one. The most amazing man, whose power in silence would be comforting, tranquil, and motivating. His friendliness, assistance, humour, and wit are all pure joy. I live with him. Our engagement celebration was like being in a dream, with lots of dancing, love, laughter, and other positive emotions.
In front of close family and friends, Parineeti and Raghav were engaged on May 13 in New Delhi at the Kapurthala residence. An private ceremony was held for the engagement. The event also included attendees from the film and political communities. Arvind Kejriwal, the chief minister of Delhi, Bhagwant Mann, P Chidambaram, the former finance minister, and Aditya Thackeray, the leader of the Shiv Sena, all attended the ceremony.
'Sirf Ek Bandaa Kaafi Hai' Star Manoj Bajpayee Shines: A Tale of a Regular Guy Doing an Amazing Job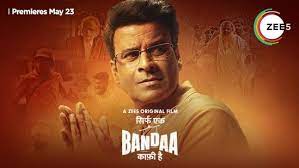 On May 23, 2023, Apoorv Singh Karki's film Sirf Ek Bandaa Kaafi Hai will have its global digital premiere on ZEE5 Global.
Bajpayee said of his on-screen persona, "The character is that of an ordinary man performing an extraordinary task, setting an example for society." His observation perfectly encapsulated the movie's spirit and struck spectators on several levels. He revealed, "I rehearsed the monologue over a hundred times before beginning the shoot," giving details of his rigorous preparation for a tough monologue that he performed beautifully in one take.
Zed Entertainment Enterprises Limited (ZEEL), a major player in the global media and entertainment industry, created ZEE5 Global as a digital entertainment hub. The platform debuted in 190+ countries in October 2018 and features material in 18 languages, including six foreign languages: Malay, Thai, Bahasa, Urdu, Bangla, and Arabic, as well as Hindi, English, Bengali, Malayalam, Tamil, Telugu, Kannada, Marathi, Oriya, Bhojpuri, Gujarati, and Punjabi. Over 200,000 hours of on-demand entertainment are available on ZEE5 Global. The site combines the best original material, films, television shows, music, cineplays, and articles on health and lifestyle in one place. Additionally, ZEE5 Global provides capabilities like Voice Search, 15 navigational languages, content download choices, and seamless video playback.