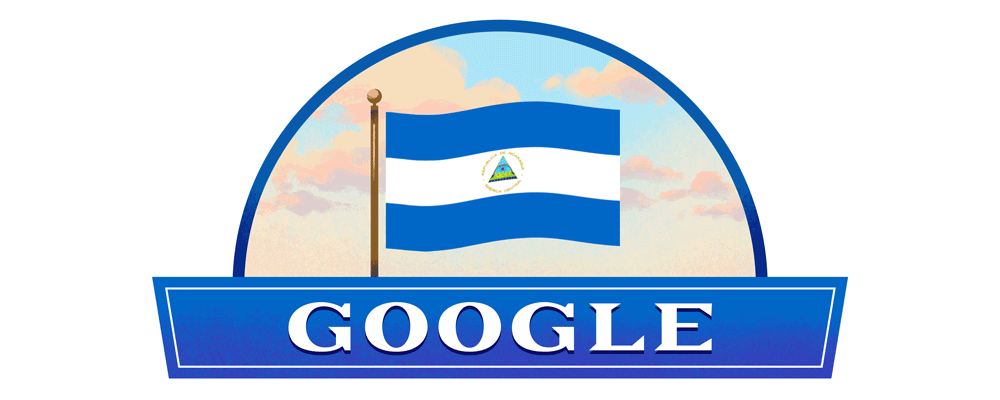 The present Doodle observes Nicaragua's Independence Day. On this date in 1821, the nation alongside present-day Costa Rica, El Salvador, Guatemala, and Honduras–announced self-sufficiency from Spain with the reception of the Act of Independence of Central America. The five nations proceeded to shape the Federal Republic of Central America, and following Nicaragua's withdrawal from the alliance the country increased total power in 1838.
The present Doodle portrays Nicaragua's blue-and-white-striped banner, at the focal point of which sits the nation's profoundly emblematic escutcheon. The red Phrygian top speaks to Nicaragua's well deserved freedom, and the rainbow above it connotes the country's sparkling future. Underneath lie five volcanoes—conspicuous geographical staples of the locale—which speaks to the five countries of the Federal Republic of Central America.
¡Feliz Día de Independencia, Nicaragua!