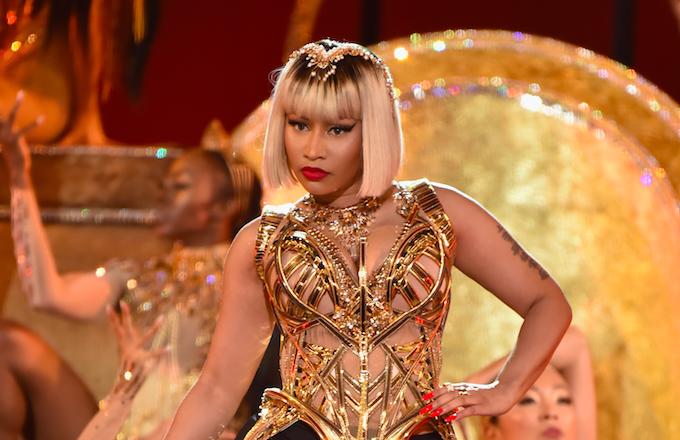 As you may have heard, Nicki Minaj utilized her Queen Radio platform to let off a couple of minor-to-major declarations. After the "Hard White" video dropped containing references of a fallout with Drake, Nicki Minaj served two extra free-form records live on her digital broadcast: over Meek Mill and Drake's "Going Bad" and another over Lil Baby and Gunna's "Drip Too Hard," the former proving less random in its conveyance.
On "Barbie Goin Bad," Nicki apparently makes an inference to a fifth studio being finished, just as a bunch of other speculations related industry politics we are simply starting to reveal. The suggestions start directly from the onset, however the meatier data is in the back-end of the melody. See with your own eyes.
"The label hit me said they want the fifth thing-thing, I got in the studio, I did the fifth thing thing And then they say 'You know, it's time to drop your single' I said 'Noooo' You know radio already tried to blackball a b*tch."
In the wake of appearing "Barbie Going Bad," Nicki demanded the accommodation of a free-form per-week until the yet-to-be-named collection goes to press – the majority of this happening on her Queen Radio platform. Furthermore, she beyond any doubt as hellfire didn't stop at that, there's a lot of tea to go around right here.