Olumide Gbenro Presents Best Travel Nomad Trips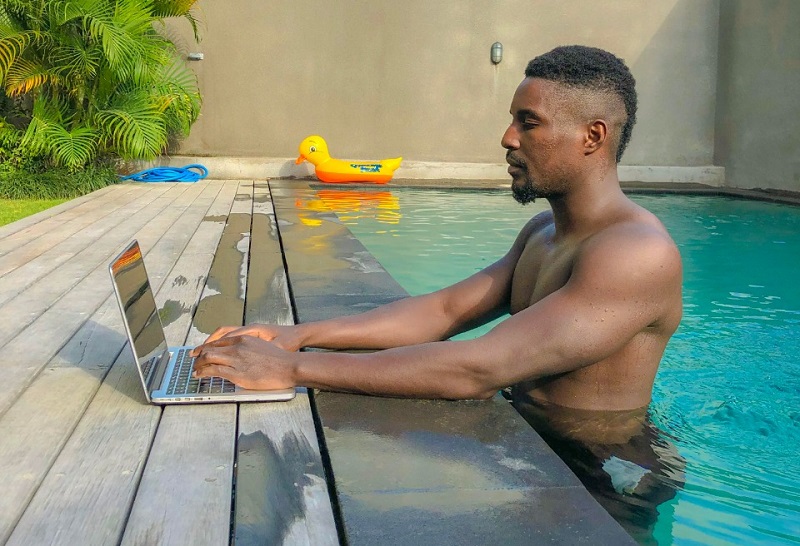 Do you want to learn how to manage a remote team? I had the pleasure of interviewing Olumide Gbenro who has run remote teams for three years. Olumide is an internationally respected businessman based in Bali Indonesia specializing in PR & Influencer Marketing. He and his team utilize social media to tell stories that attract business for his clients. His clientele includes professional athletes, Olympians, notable business executives, and entrepreneurs. He is a global entrepreneur, world traveler, polyglot, creative artist, experiential film producer, and millennial influencer. He has hosted influencer & business networking events for diverse audiences ranging from Tokyo, Japan to Los Angeles, California, and built connections with some of the most notable entrepreneurs in the world. Mr. Gbenro is the founder of The Digital Nomad Summit, a conference where hundreds of location independent entrepreneurs meet and connect each year. He also founded Globoversity an online learning and networking community platform for digital nomads.
Thank you so much for doing this with us! Before we dig in, our readers would love to get to know you a bit better. What is your "backstory"?
I'm an immigrant Nigerian kid who arrived in the United States to live the American dream. My ppato get me the best schooling possible and I ended up graduating with both an undergraduate degree and two Masters degrees but when I had a chance to pursue a PhD I realized something else was calling me, travel. I set out 3 years ago to see the world as a couch surfer and figured things out along the way as I built my PR and marketing agency from the ground up. Today I'm blessed to have high profile clients that include olympic athletes, and celebrities.
Can you share the most interesting story that happened to you since you started your career?
Something interesting has been living in Bali, Indonesia. After working remotely with my global team from here I've learned how to balance a healthy lifestyle with still working at a high level. I sometimes go from talking to a high profile client to jumping into the pool at my coliving space Camp 308.
Can you share a story about the funniest mistake you made when you were first starting? Can you tell us what lesson you learned from that?
Funniest mistake in the beginning was always taking calls on other people's schedule and when I first moved to Bali I thought I had to take 2am calls with big companies. I soon realized how unhealthy this was and of course the client would see a tired look on my face and lack of enthusiasm because I was so tired, which lost me a few deals I'm sure. My lesson from this is to remember to live on your own terms and prioritize your health.
What advice would you give to other CEOs or founders to help their employees to thrive and avoid burnout?
For me I think it's about creating deliberate spaces for work and relaxation and not letting the two clash. For example I recommend not working with your laptop in bed, perhaps do that on your home desk or coworking space away from the place you usually rest your mind and body.
Ok, let's jump to the core of our interview. Some companies have many years of experience with managing a remote team. Others have just started this, due to the COVID-19 pandemic. Can you tell us how many years of experience you have managing remote teams?
I've been managing my PR and marketing agency about 3 years from now, mostly getting tasks completed with a handful of contractors from around the world that I hire on platforms like Upwork and Fiverr.com. I know long ago work would get more remote and now my vision is to help other companies and entrepreneurs transition seamlessly to this.
Managing a team remotely can be very different than managing a team that is in front of you. Can you articulate for our readers what the five main challenges are regarding managing a remote team? Can you give a story or example for each?
Time Zones: When your team is spread across South East Asia , Europe and America, time zones can be tricky for meetings. Only a few times have I had to be up late night to complete a client intake so those issues are rare.
Mental Health: Not being in an office or physical communal setting can be tough for some team members. I've had a few mention that they wish we were together once in a while during meetings. Human interaction is still important so we will be setting aside team vacation time.
Productivity: Depending on what your environment is, whether it's a beachtown or metropolitan maze, we know that productivity will vary depending on the person. Since our team is from all over the world we keep that in mind and as we will discuss later, assign work based on tasks rather than time.
Interviews: This is one I don't think people consider as much as they should, having to hire virtually is a skill that must be mastered and a video call is a powerful way to do this as I've done for many team members for a while.
Physical Exercise: Since many are home it's easy to forget to exercise the body. I would recommend every meeting you purposefully start with standing and stretching. To help encourage this I include reminders of wellness in newsletters or messages to the team without making it sound pushy.
Based on your experience, what can one do to address or redress each of those challenges?
I've found that having task based teams is the best way to move. Instead of expecting results based on hours, expect results based on specific tasks that have been set.
In my experience, one of the trickiest parts of managing a remote team is giving honest feedback, in a way that doesn't come across as too harsh. If someone is in front of you much of the nuance can be picked up in facial expressions and body language. But not when someone is remote. Can you give a few suggestions about how to best give constructive criticism to a remote employee?
One way to go about this is to have an honest conversation with your employees and let them know you are there to support them. Share with them what they did wrong and ask them how you can help them be better teammates.
Can you specifically address how to give constructive feedback over email? How do you prevent the email from sounding too critical or harsh?
I think opening up with a question or describing a story everyone on the team can relate to will help soften the tone. Obviously no capital letters and too many exclamation marks, but when you talk in a manner that makes someone feel like a team member rather than an employee you reduce the likelihood they will perceive it as harsh.
Can you share any suggestions for teams who are used to working together on location but are forced to work remotely due to the pandemic. Are there potential obstacles one should avoid with a team that is just getting used to working remotely?
I think you have to let team members adjust and learn this new way of working with each other. The only suggestion I have is to always have clear expectations and roles so everyone is held accountable for what they are supposed to do regardless if they are now all remote but have an open dialogue to discuss how to optimize the situation for the betterment of the team without harming anyone.
What do you suggest can be done to create a healthy and empowering work culture with a team that is remote and not physically together?
I really believe virtual communal groups such as being in a shared Facebook group with similar interests or fun training with industry experts monthly, can be an exciting way to stimulate the team energy when not together. Even something as simple as starting an "off hours" WhatsApp group so non work communication can occur. This is a powerful tool myself and my colleagues have used that's worked phenomenally.
You are a person of great influence. If you could inspire a movement that would bring the most amount of good to the most amount of people, what would that be? You never know what your idea can trigger. 🙂
I think it would be to inspire more people to be location independent along with being remote. As we start to be able to leave the confines of work we will be able to see more of the world. I created Digital Nomad Summit because I truly desire to see people be free physically and mentally and to connect with a community that makes them happy.
Can you please give us your favorite "Life Lesson Quote"? Can you share how that was relevant to you in your life?
My favorite is one I created called "Do things your future self will be proud of" which means to me I'm working to be someone that makes an impact on the world but also improves myself and continues growing as an intellectual.
Thank you for these great insights!
Real Estate Mogul Mike Oddo's Genius Pivot After Lost Market Share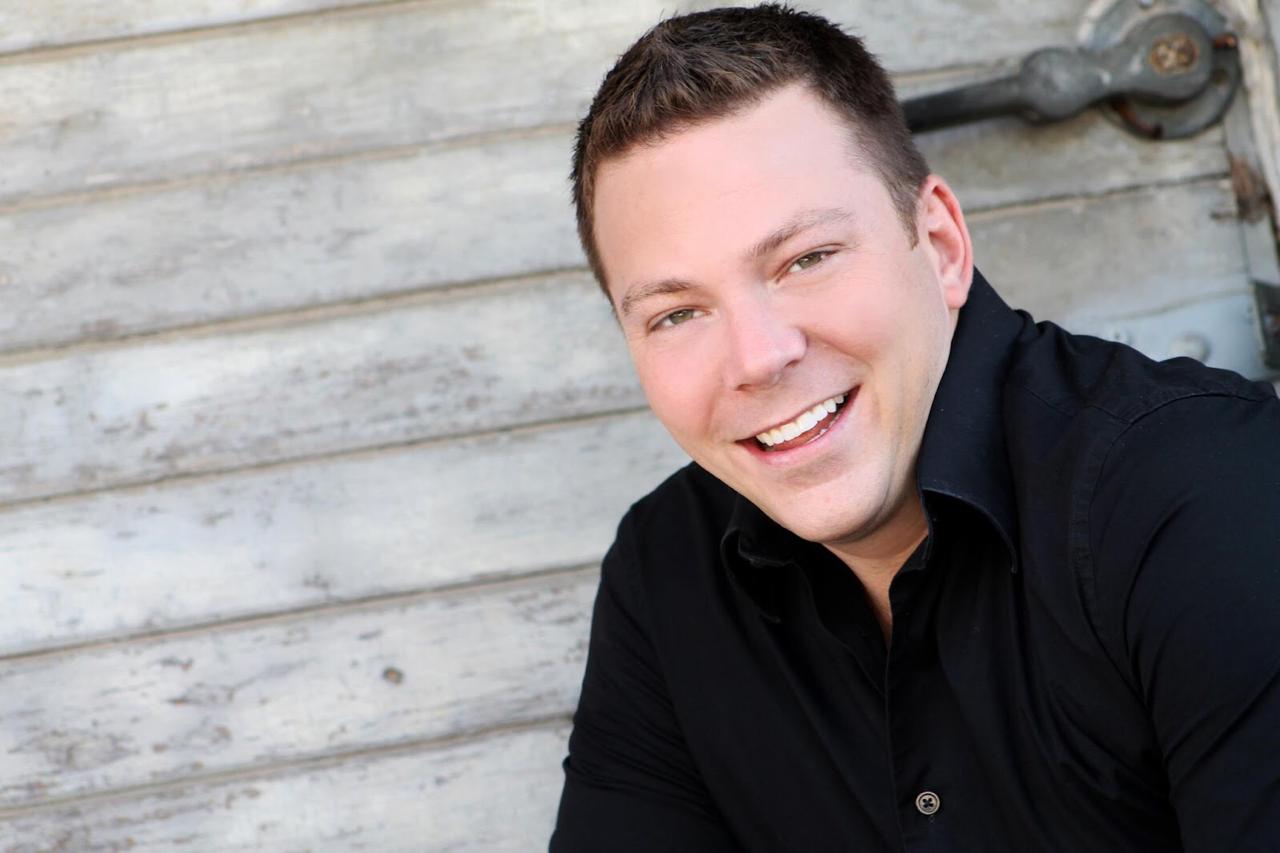 From humble beginnings to scaling his brokerage to a yearly seven figure business at 26, Mike Oddo's feats were phenomenal. Most entrepreneurs know, the market is a constantly evolving creature. As fate would have it, real estate mogul Mike Oddo, discovered this first hand when to his dismay he realised his precious brokerage was losing market share to a competitor in the early 2010s.
The competitor had recently begun using a software allowing for an unusual advantage in the marketplace. Mike however, was not too worried as he'd anticipated a need for such a software and had begun his own development of one. This only confirmed his sususpion and pushed Mike to go pedal to the metal and make his platform usable for his brokerage. That he did and he would soon reclaim his position as the undisputed champion in the real estate space.
Spotting opportunities, Mike knew that the proprietary tech stack he and his team developed had some serious potential to catch the market by the storm. "As a seasoned real estate veteran, I knew one thing. Booking meetings with prospects was a real pain, and I had always hoped that there would be an easier way to go about conducting real estate sales." – Mike Oddo.
A sequence of events led Mike to have a chance encounter with the brother of a former employee who was actively involved in selling Yellow Page subscriptions. He proposed to the experienced salesman a potential deal where the salesman would sell Mike's software in return for a generous commission, a deal would be made and that month Mike Oddo would see $20,000 in subscription sales for his proprietary system.
Mike's subscription service would go on to be named "Market Maker Leads" – a U.S based software platform for real estate agents that generates real estate leads, nurtures leads, builds your authority and status, delivers those leads as prepositioned appointments™ directly to your calendar. Everything is done for you for a set monthly cost.
Now with proof of concept that agents like and see returns with his platform, Mike made the decision to sell his brokerage for what we would imagine was a handsome amount and Found Market Maker. Since 2012 Market Maker has ushered a new era of convenience and innovation in the real estate market.
Naturally, with the next level convenience offered by Market Maker, Mike's company has become one of the fastest growing privately held companies in America with a very positive trajectory that we look forward to seeing play out.
Entrepreneur and marketing guru, George Elia, has been consistently behind the scenes pushing buttons behind some of the largest brands/name on social media.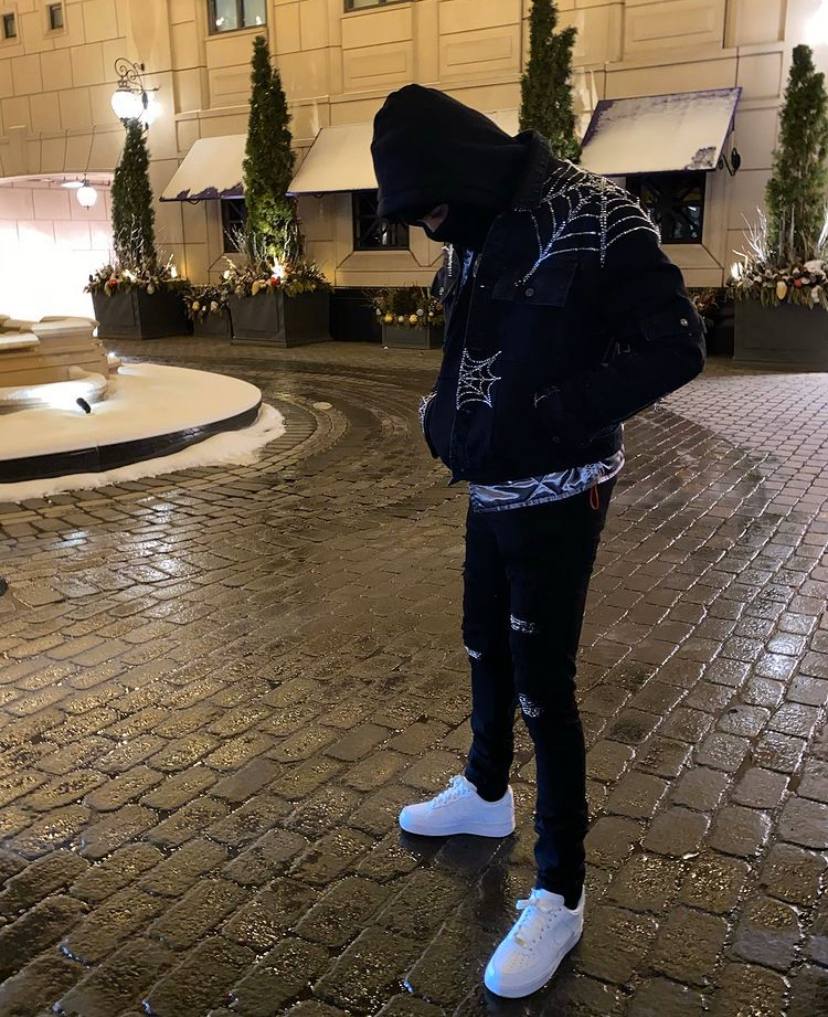 Originally from Lebanon, began his industry rise dating back in 2017, where he was a key member and mentor for some record labels,
George, was influential to the development of several artists on the label, along with many others, helping guide and support careers of artists like, Diego money , Doe Boy, Guap Tarantino, Trap Manny, and many more.
Executive to Marketing Guru and Branding Expert.
George, has been apart and responsible for bringing some of the best new products and entertainment to the eyes of Millions of social media users.
."We've perfected our system, and the results prove it"
The Importance of Pocket Your Dollars Money Solutions and Expert Financial Advice
You may earn a lot of money, but when it comes to investment, not everyone knows the ins and outs of their overall finances. This is where Pocket Your Dollars money solutions come into picture. Read on to understand why financial advice from experts like them is necessary.
There is a thought "Only rich people need financial advice from experts", but it's not true. Financial advice from experts is very important if you have a growing business or even a start-up because expert financial advisors have good experience and knowledge in the field. Their experience helps you to build and protect your assets. There are many such services that you can hire. To make your investments fully secured for a longer period it is very beneficial to take financial advice from experts. Here are 5 rewarding reasons to get financial advice from experts.
For Your Family's Protection
The very first financial planning one has to decide is life insurance. There are many life insurance plans available in the market. Some are very good, while some are average and some are ideal. The main reason why there are many options is because there are various such life situations. Since every individual situation is different, an expert can tell you which life insurance policy perfectly fits your needs.
Each life situation is different, for example, you are single or married, you are retired, or have a young family. They can help you find appropriate plans. They carefully study your life situation and provide the best feasible options for you and your family.
Plan for Saving and Spending
For building assets, you require long-term security. At first, you have to pay for your emergencies and then for holidays and luxuries, as it doesn't make any sense if it was the other way around. Step one should be to start saving and controlling your spending habits. You should be free from debts. You can check out Pocket Your Dollars and hire them to help you clear your debts with proper planning. Step two is to plan the saving patterns to build a wealthy lifestyle efficiently and effectively. The financial expert understands your whole situation properly and guides you through the right path towards a victorious future.
Purchasing a house is the costliest decision you ever take in your life. Financial experts often help you save many thousands of dollars and wait for the best time when the interest rates are best for you so that you'll never have to borrow few dollars from here and there when you are purchasing a house.
Many Americans think about early retirement.Whatever your goals are, a financial expert advises you accurately to evaluate what can be possible. After that, the expert creates an effective plan for you to achieve your investment goals.
If you are searching for a financial solution on the internet and doing all the work by yourself, then it can cost you time. To find the optimal solution, you have to study each aspect. Since the financial expert can do it in no time, you have peace of mind.
It doesn't matter how much money you have or how old you are, you need a financial expert to ensure a secure financial future.