One Side talks about his new release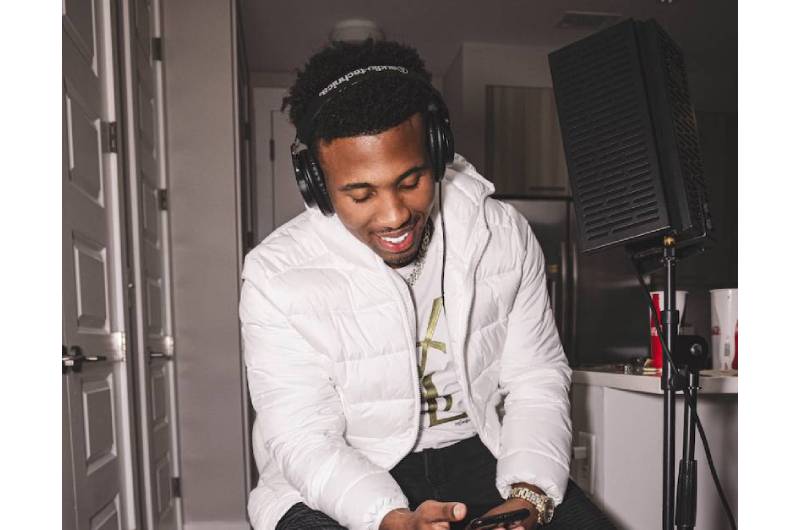 One Side is about to explode. All the evidence you'd need is littered throughout his Instagram page, which is filled with music video snippets. There's a bunch of things that points to a solid foundation, one he hopes can be inspiring. "Don't think about what anybody else has to say because me, personally, don't let anybody get in your head" he says. To dive inside the head of One Side is explained as a boss mentality within the lines of leading the way for everyone who has been riding with him the whole time on this journey into the music industry. At this point, the demand for One Side's long-awaited debut album has approached a fever pitch, given that we've all been waiting for that body of work since he released his singles in March 2020. The accompanying visual is essentially a message to One Side fans, letting the world know that he's still very much on the scene and will be blessing us with some crazy music video visuals that will give another glance into the eyes of One Side.
Instagram: https://www.instagram.com/1oneside/
YouTube: https://www.youtube.com/channel/UCfmioAbwFY9r7_IGh5FJ0yg
Spotify: https://open.spotify.com/artist/3B22oTdDRFqraYX966Sqc2
Apple Music: https://music.apple.com/us/artist/one-side/1500188297
Official Artist Website: https://www.onesideent.com
Javad Ghasemi tells some tips for those people who want to learn cinema cover design better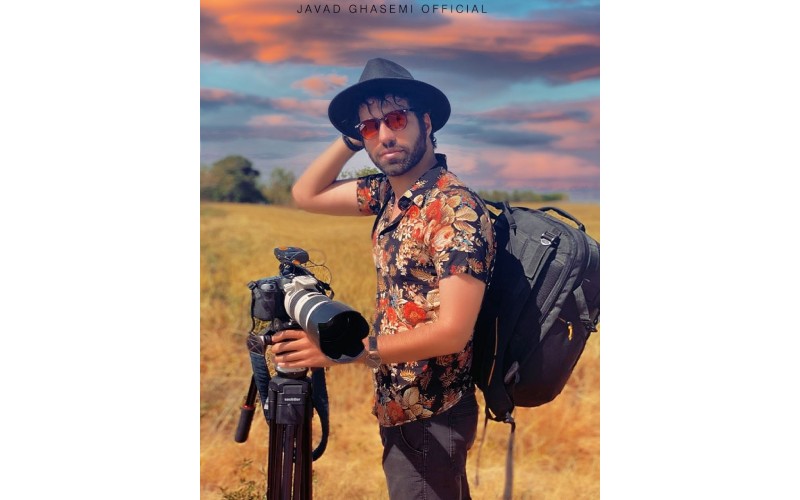 Javad Ghasemi says that the stage designer is the main creator of the visual atmosphere of the film or show and is responsible for the construction and execution of the decor, as well as the preparation of costumes based on pre-prepared designs.
In order to transform a screenplay or a play, the stage designer must adapt his special methods to each type of film or show and its coordinates and try to find a special way to create a suitable atmosphere from the initial design stage to the final stage of the work.
Javad Ghasemi says that the main key and guide for this work is continuous research and reading of the script text, its hidden concepts and the thoughts and opinions of the director, because the author of every work is ultimately the director, and the initial designs and plans must be approved by him.
Javad Ghasemi says that stage design cannot work alone like a painter or a writer, his work is constantly affected by time pressures, financial problems, changing opinions, limitations of physical production and execution, and the director.
Javad Ghasemi has collaborated with cinema and music artists such as Behrouz Vothoqi, Asghar Farhadi, Dariush Iqbali, Navid Mohammadzadeh, Homan Sidi and many other prominent cinema and television artists.
Early Trends for Vikram Vedha Box Office Day 1: Crossing Bhool Bhulaiyaa 2's Opening Was The Goal, But…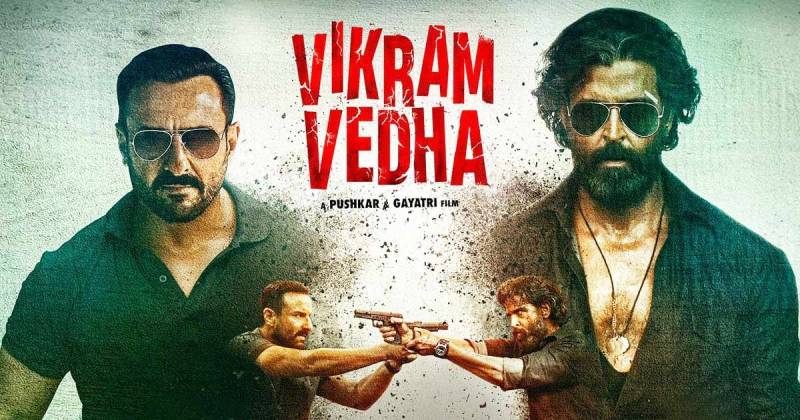 Vikram Vedha Box Office Day 1 (Early Patterns): since Hrithik Roshan and Saif Ali Khan starrer was reported, everyone was focused on its delivered. Helmed by Gayatri and Pushkar, the film is a Hindi change of the South film with a similar name featuring Vijay Sethupathi and R Madhavan in the number one spot job. Being a revamp, many were contemplating whether the main entertainer would have the option to do equity to fans' assumptions. Indeed, seems as though it without a doubt has!
The film was supposed to cross 2014's most elevated opener Bhool Bhulaiyaa 2's day 1 assortment. Look down to know whether it has or it hasn't.
According to the early patterns continuing in, Vikram Vedha has opened to a little near anticipated numbers. As per the most recent media reports, the Saif Ali Khan and Hrithik Roshan starrer has opened somewhere near 12-14* crore on its first day of the season. Indeed, seems to be crossing Kartik Aaryan, Kiara Advani and Forbidden starrer's initial assortment looks troublesome. For the unversed, the ghastliness parody had acquired 14.11 crore on its first day of the season.
There's a higher chance that Vikram Vedha's film industry really might go over 14 crore* relying intensely on the night shows and could cross Bhool Bhulaiyaa 2's day 1 assortment. Be that as it may, at this point, it looks troublesome.
Then again, Ranbir Kapoor, and Alia Bhatt's Brahmastra also is gathering consideration in the cinema world. In no less than three weeks of its delivery, the Ayan Mukerji executive crossed the 250 crore mark in all languages.
A passage from the survey read, "Following the layout of 'Baital Pachisi' which describes how a savvy lord (Vikram) is tested by a heavenly soul (Vedha), a Bhairava and for each off-base response he'll wind up further away from getting the 'expert of turmoil', the film highlights Vikram (Saif Ali Khan) hunting to take out off-base for example Vedha (Hrithik Roshan)."
Since Vikram Vedha's surveys are between certain to blend it'd be fascinating to perceive the amount it will acquire on its most memorable week. What amount do you figure it will? Do tell us. In the mean time.
Ashish Chhipa is an Actor known for Jagdish Sha's 'Rishtey' and Promod Duhlia's 'Romeo'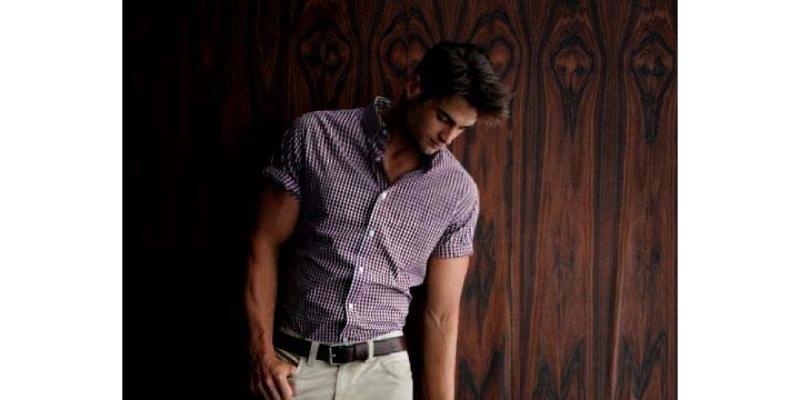 Ashish Chhipa has trained with Mr R.K Bhatia of the renowned Act One Theatre group N.S.D and has worked in several theatre productions of plays that include The Trap, The Witness, The Night Of January 16th, Desh Humara, The Man on trial, Desh Bhakt and Vikram Vedha 2015
He has also assisted Mr. Rawal Along with Mahisha Mishra, he is one of the founder members of the theatre group called Making Noise. Ashish started his acting career in 2010, appearing in the film Dosti Etc. After that, he has appeared in other films like Jolly LLB, Kanyadaan, and Khamosh Adalat Jaari Hai. In 2017, he had a lead role in the TV show Romil and Jugal.
Ashish Chhipa is unmarried and his Father name is Mohan Chhipa and Mother name is Pushpa Chhipa. His brother's name is Rahul & Abhishek Chhipa's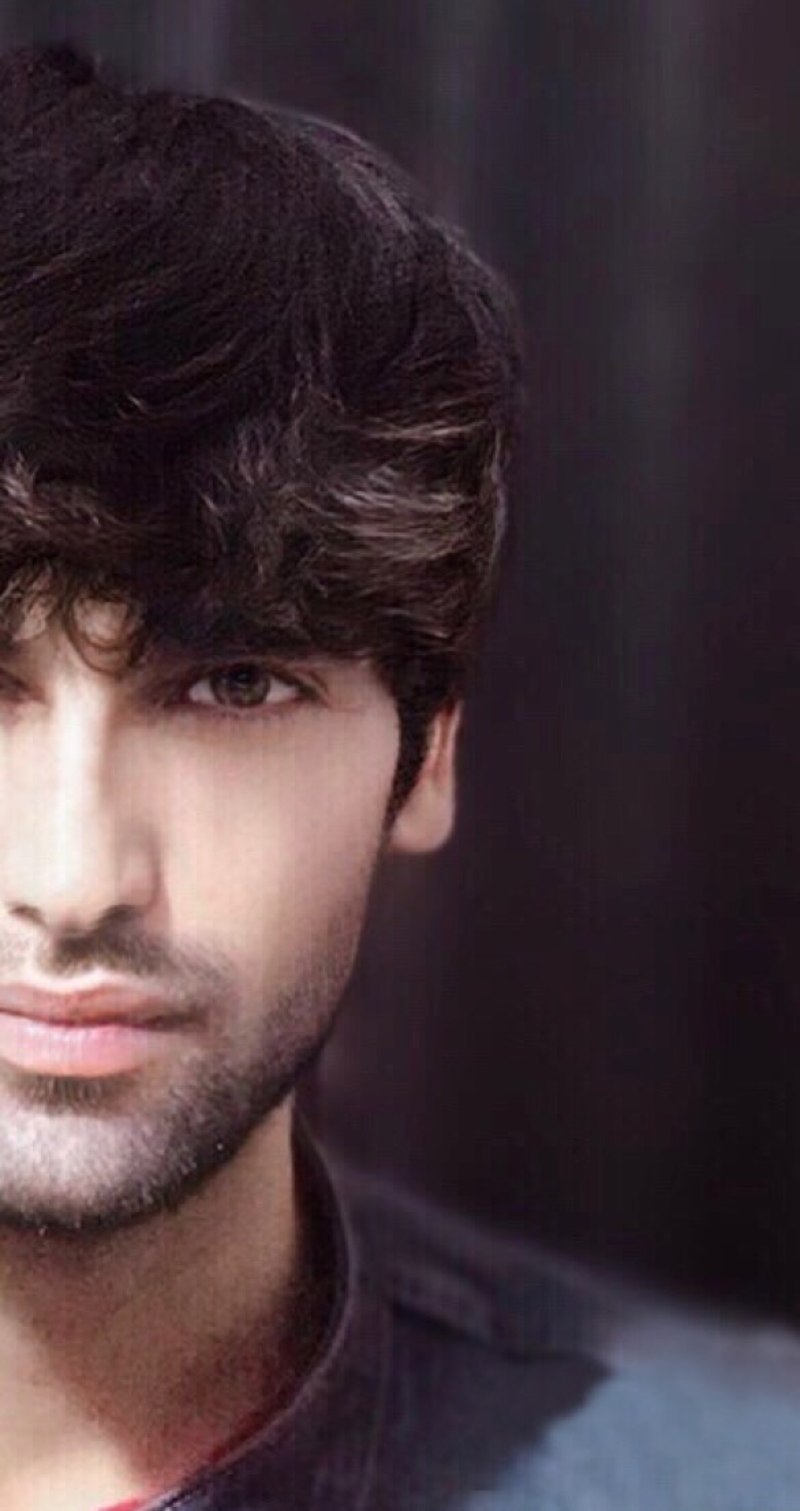 Net Worth
Ashish Chhipa Net Worth is ₹ 20 Crore. Main income source is Acting & Business.
Hobbies & Interests
Hobbies is Ashish Chhipa is Travelling, Swimming, Gyming. He loves to reading.
Selected filmography
Dosti (2010)
Jolly LLB (2013)
Mohan Rakesh's Adhe Adhure (2014)
Silence the Court is in Session (2015)
Kripsy Rishtey (2022)
Television appearances
LSD (2010)
Romil and Jugal (2017)
Saas Bahu aur Cocaine (2022)
If you know have more information about Vaibhav or you are a big fan of Ashish Chhipa then Please comment down. We'll update as soon as possible.