Patrick Laguerre changing people's lives for the better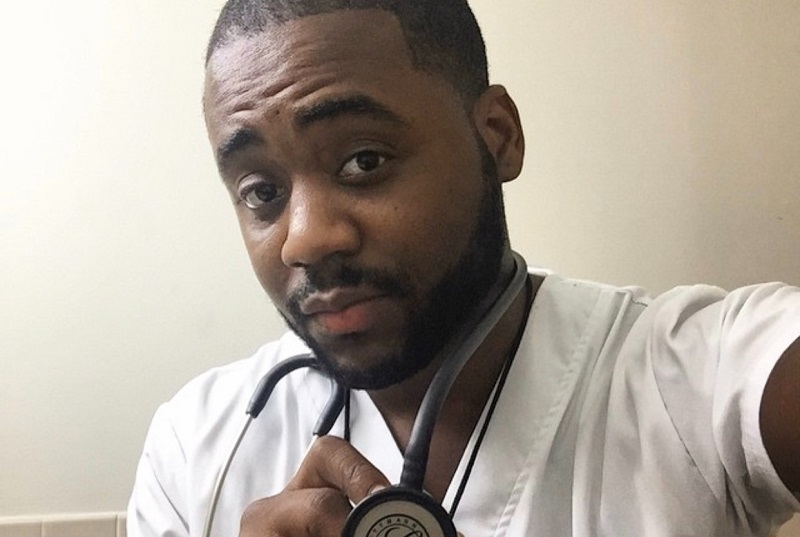 Laguerre is also a motivational speaker who has dedicated his life for bringing about positivity & a sense of belief in people.
There are many in this world who face a lot of struggles in life, go through many insecurities & suffer from low self-esteem, but out of those people there are a few who overcome all these hiccups of their life & turn it in something that gives them the motivation to live life more positively. Their battles with life in itself make them stronger & help them come out as a winner. One such inspiring person & entrepreneur is Patrick Laguerre, an American who fought the same struggles in life like an average kid, but who came out stronger & today created a platform for people to help people believe in themselves.
Born on March 17, 1987 and battling the feelings of mediocracy & inadequacy as a kid, Laguerre grew up in the ghettos of Brooklyn, New York and with time learnt to have a poker face at his hurdles in life. But, he believed in one thing that he is bigger than his problems. He decided to start working on himself early in life as he thought that would help him increase his confidence & boost his self-esteem & self-worth. Today, Laguerre has successfully achieved the status of a celebrated author, a motivational speaker, an entrepreneur & a registered nurse. With optimizing the social media platforms, Laguerre has turned into being an inspiration, a motivational factor, encouraging people who need it the most.
He is the proud founder of "iBelieve Nation" which is an excellent online platform that works for all those who are battling their obstacles of life by helping them embark on a journey that would make them stand strong in front of those challenges. This platform has been created to inspire, motivate & encourage people by helping them overcome their self-doubts, fears & all those things that act as obstacles in life. It helps people reach their goals faster by making them realize their ultimate potential & by making a positive difference in their lives.
Laguerre also authored the book "iBelieve" https://www.ibelievenation.com/ which talks about taking people on a journey that would challenge their minds. The book gives deeper insights about love, relationships, finance, life & success. The motivational speaker is confident that his book offers excellent principles to people which, after applying, can lead to everlasting life-changing results.
He advocates the concept of appreciating & valuing each other & loving people through this organization. Even as a registered nurse, Laguerre works on providing quality care to each of his patients.
The whole purpose of Laguerre's life is to empower both men and women to make them see themselves as a whole & not incomplete & make them believe in themselves. He also aims to transform people's lives positively by creating more role models so that more people get inspired in life & change it for the better.
You can follow him on social media at IG: @_KingLaguerre_
Facebook : Patrick Laguerre
Twitter: _KingLaguerre_
What is Healthcare PR (Public Relations) and its Benefits
Healthcare PR which is also known as Medical Public Relations is a very strong communication tool that plays a very vital role in spreading relevant information about the medicine and public health management using press releases, social media, or any traditional media. Healthcare PR is the sub-category of PR which requires unique expertise in the field of health care. It impacts directly on the physical wellbeing of the public, unlike other forms of PR, hence, the communication plan for a healthcare PR has to be clear and perfect. E.g., in the past one and half years where the whole world is struggling with the COVID-19 pandemic, the government has taken care of assorted messaging to keep the efforts in order and stop the spread.
As healthcare public relations is gaining more attention than any other PR nowadays, it has become highly essential to be ready with a communication plan with precision and foresight. Here are some basics of this niche that can help you make a more perfect PR campaign that can reach to right people at the right time with the right message.
How Patient Care is Influenced by Healthcare PR
In the world of digital media, people become more active in making appointments with a doctor for their healthcare. There were days when patients had fixed doctors and they do not put any effort into going somewhere else. But now, things are changed. Before consulting any doctor or hospital, people search for reviews, their services, testimonials, broadcast media placements, and many other things which can help in building trust for them. Hence, healthcare PR campaigns have already influenced their potential consumer behavior. A PR agency must always be ready with a medical PR plan. No matter what but disappearing from public view can lead to loss of customers.
Benefits of Healthcare PR
Health care public relations offers various benefits in creating a healthy public relationship when not complicated.
The commercials related to Healthcare PR only emphasize discussions about medical development, health-related problems, and the solutions about the healthcare that the public wanted to know. Due to this, this kind of PR has a valuable impact on society as they are meant to educate the people rather than make money.
Medical PR campaigns are mostly based on educational communication and are promoted for the welfare of society.
As the competition rate is very high among hospitals and other medical institutes, medical PR can help in providing a significant presence and provide people with more information about the services you provide. But the patient will only trust you if the services provided are of good quality with immense caretaking. Gaining trust is very important.
With the help of good healthcare marketing strategies, a network is created between the patients and the institutions. This interaction is very important for enhancing the services provided by understanding the expectations of the consumers
In today's scenario social media is at its boom. This has sidelined the old traditional methods of advertising. So, with the help of both online and offline healthcare marketing services provided by a PR firm, the visibility of the services can be increased to reach out to more people.
Ford's market cap tops $100 billion for the very first time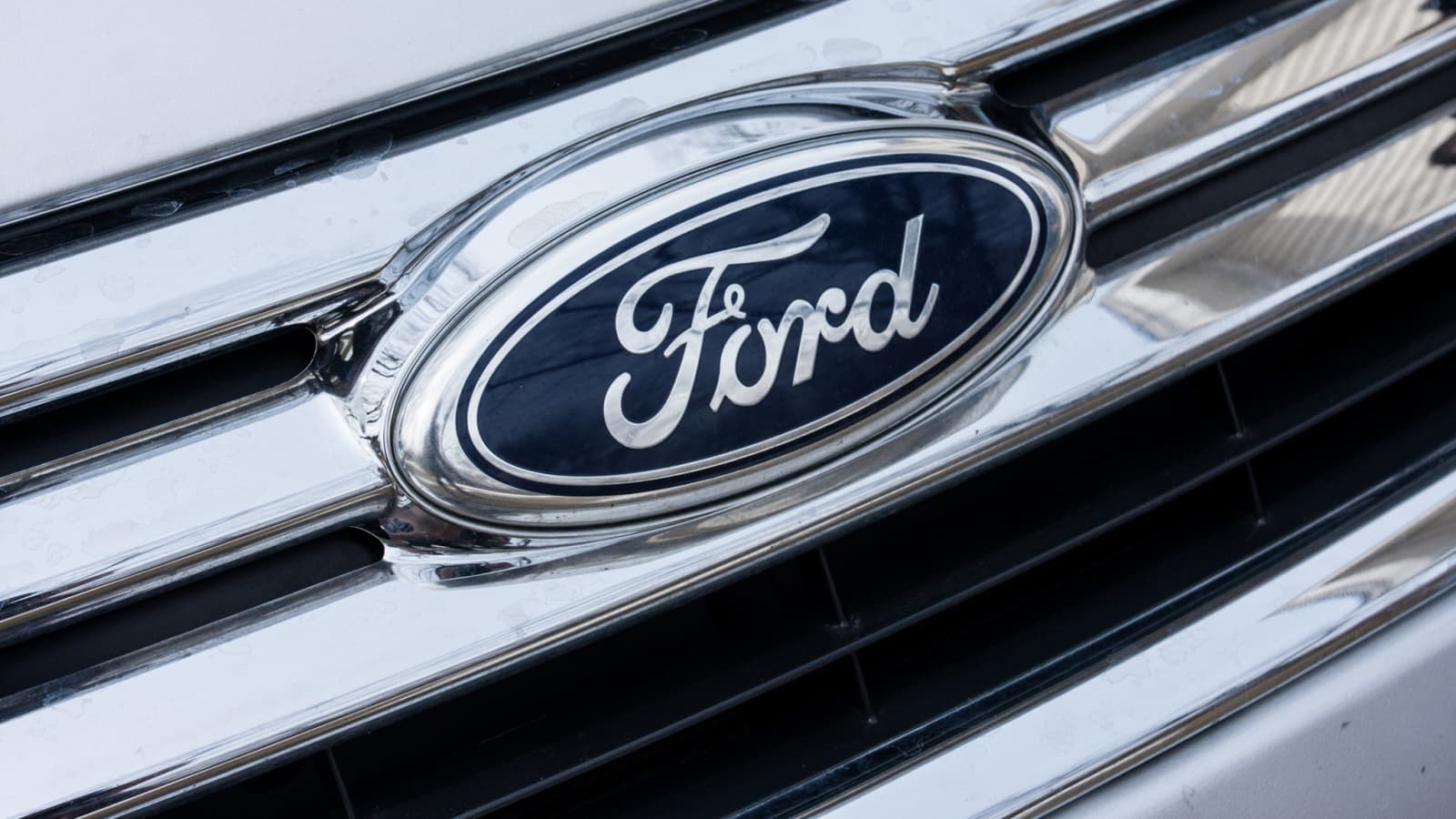 Ford Motor's market value topped $100 billion for the first time ever as the automaker's stock hit a new 52-week high Thursday.
The organization's shares hopped Thursday by as much as 5.7% to $25.87, hitting another 20 or more year high, prior to shutting at $25.02 a share, up 2.3%. Its fairly estimated worth dropped to $99.99 billion.
The additions have been energized by Ford's plans to build production of electric vehicles, including the Mustang Mach-E crossover and an upcoming electric version of its bestselling F-150 pickup that is expected out this spring. The efforts are part for a Ford+ turnaround plan led by CEO Jim Farley, who assumed control over the helm in October 2020.
Ford's presently worth more than crosstown adversary General Motors, at about $90 billion, as well as electric vehicle start-up Rivian Automotive, at $72 billion, which has failed to support acquires following a blockbuster IPO in November. Ford proceeds to altogether trail Tesla, which has a market cap of more than $1 trillion.
The automaker is evaluated overweight with a value focus of $21.83 an offer, as indicated by a normal of 22 examiners arranged by FactSet. Be that as it may, not all Wall Street examiners haven't totally gotten tied up with Ford's turnaround.
"The stock market's attraction to the Ford EV story continues to take us by surprise," Morgan Stanley analyst Adam Jonas told investors in a Thursday note called "Ford Market Cap Crosses $100bn: What's In the Price?"
Morgan Stanley's value focus for Ford is $12 an offer. Its bull case for the stock is $25 an offer, as indicated by Jonas.
"Ford's share price movement is impressive and management deserve credit for changing the strategic narrative, triggering a re-rating," Jonas said. "However, at this juncture, we believe the risks facing Ford and the sector are rising faster than the opportunity."
Jonas refered to worries including the auto industry's historically cyclical nature returning, challenges in scaling EV production and more competitive and engaging EVs entering the market against Ford.
Humble Beginnings to Raising millions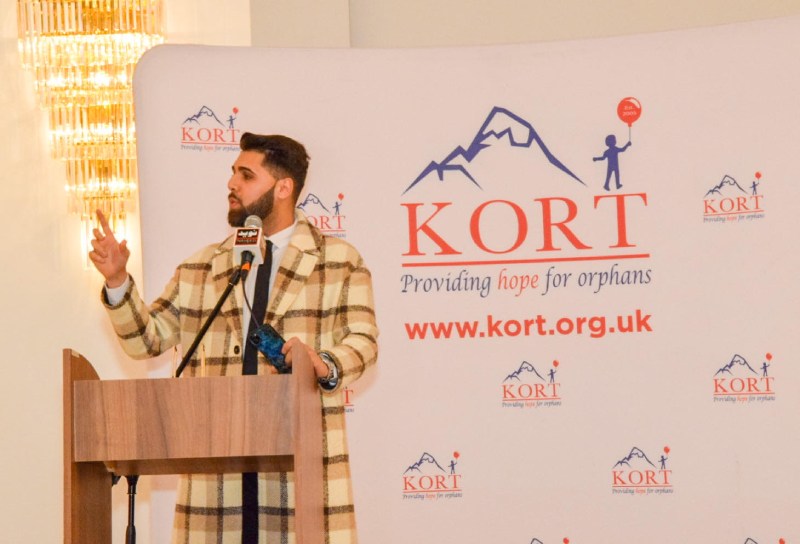 Naseeb Abbas, Also known as Prince Naseeb, a dedicated humanitarian aid worker and a talented faith inspired singer has raised a staggering total of £500,000.00 together on a personal Justgiving page in addition raised an estimate of £3,000,000 collectively in a 3 year period with the generous support of his faithful following gained by the widespread appreciation of his vocal talents.
With a following of nearly 60,000 on all social media platforms collectively, Naseeb has become somewhat of a household named and this together with his transparency on social media has led to thousands of people entrusting him with their charitable donations.
In the past he has worked closely with many reputable charities, including Human Relief Foundation with whom he undertook his first deployment to Jordan in June 2017. Adam Kelwick, International Fundraiser at Human Relief Foundation has previously described Naseeb as being 'extremely likeable and humble, despite his many talents.'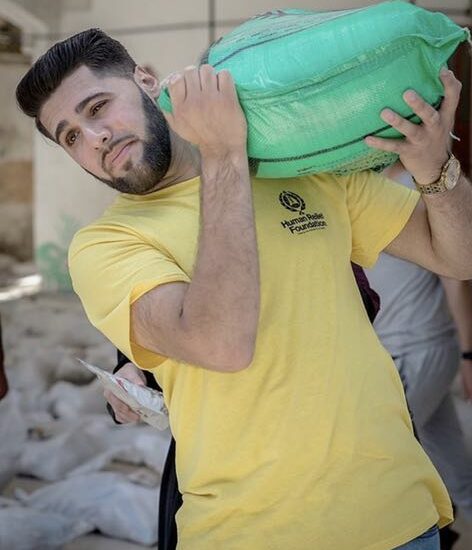 The suffering and anguish of people that he saw in Jordan has led to his deployment to several other countries including Bangladesh, Yemen, Burma and Pakistan to hand deliver aid to thousands of more people.
Naseeb is currently working with Kashmir Orphan Relief Trust (KORT), a charity which provides for the needs of hundreds of orphan children in his hometown of Mirpur, Azad Kashmir as well as serving humanity in and around Pakistan.
He plays a fundamental part in raising funds for the charity through his various social media platforms and hopes to continue working in close association with KORT to serve humanity and help provide a safe and loving environment for the children in their care.