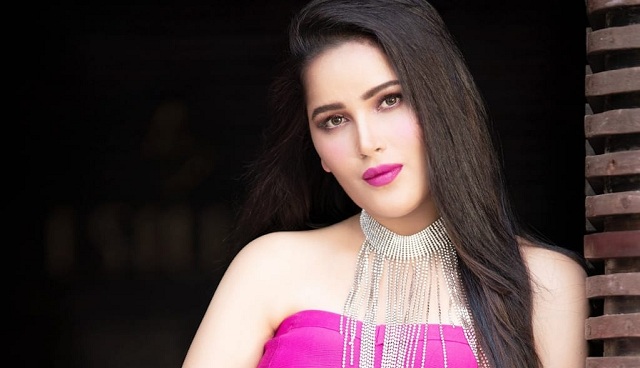 Sakshi Maggo renowned Indian actress is born to live a remarkable life. Yes, Sakshi Maggo's famous actress, model, fashionista, dancer and singer is gaining lots of fame nowadays because of her recent hit movie Jaan to Pyara did an excellent job at the box office.
Sakshi Maggo worked hard to achieve this much in life, right from her modeling days she is focusing hard to make big in Bollywood. People love her right from the start, and the social media platform is proof of it. This young Delhi girl has something special in her, which is helping her to achieve the goals of her life.
We spotted some qualities of Sakshi Maggo, which we feel is taking her to the top, here are some of her qualities:
Proved Critics wrong: Sakshi Maggo has silenced her critics with her hard work and achievements. With no film background coming from modest family needs an exceptional quality which is very rare to have in today's time.
Courageous: Yes, Sakshi Maggo is very bold with her decision; she knows what she does and what is right for her life. Every decision for her till now has worked for her. She has faced every challenge with a smile on her face.
Performer: Sakshi Maggo is true livewire whether it is acting, singing, modeling or dancing she is just awesome.
Fashionista: Sakshi Maggo is a fashion icon; she knows what is trendy, and she also manages her beautifully. She is beautiful, and she has an excellent fashion choice too. Sakshi knows how to go in public with confidence.
Workaholic: Sakshi Maggo achieved success in her life because of her nature. She is a workaholic women like Priyanka Chopra; she works hard and very focussed in whatever she does in her life.
Indian women: She is an excellent symbol of a new age Indian woman. Sakshi is redefining the role of women in Bollywood. We feel she will be a trendsetter in the coming years for many in India.
She is gorgeous: Last but most important point for any girl to survive in Bollywood beauty. This Delhi born girl is wow no lesser than any Ms world. Her beauty is her USP too.
Visit: https://www.imdb.com/name/nm6165038/
https://wikibious.in/sakshi-maggo/