Questions to Ask a Plumber in Darwin
When it comes to plumbing problems, they can very easily become overwhelming and require the help of a professional plumber. But unless you already have experience using a plumber in your area that you like and know is going to do an excellent job, it can be very hard knowing what plumber or company you can turn to. If this is the case, you are never going to want to just hire the first plumber that you come across. Rather, you should interview them to make sure that they are going to be the perfect plumber for your particular situation. Here are some factors that you are going to want to keep in mind whenever you are looking for a new plumber.
Only choose a licensed plumber contractor
Make sure that they can show you a current proof of insurance
Find out about their experience, the more the better
After the plumber analyzes your plumbing problem, they should be able to give you a pretty accurate estimate of the cost of the repairs
Ask about a satisfaction guarantee
Ask for a list of past customers for references
Once you have checked and made sure that Great Northern Plumbing Darwin has passed all of the above, it is now going to be time to ask them a few questions to make sure that you are going to get the best possible contractor for the job, who will be able to give you the best customer service and overall experience. On top of that, these questions are also going to prevent you from hiring the wrong plumber, something that has the potential to cost you thousands of dollars.
What's the Cost Estimate for Fixing my Plumbing Problem?
If you are looking for a plumber and get a quote over the phone, you are going to want to be very skeptical about that particular plumber. If they are a good plumber, they are going to want to see what the problem is with their own eyes so that they can analyze the problem, as well as figure out what a more accurate price quote will be. Which, when it comes to the cost of the repair, good plumbers are always going to factor in the price for the materials within the quote.
Always Ask Who is going to be Doing the Work
If you are speaking with a plumber who is going to be using subcontractors or helpers to do the actual work, be sure that you ask about the types of credentials and experience that those people have. The last thing you want is for the person who is actually doing the repairs to have much less experience or training than the plumber that you are initially speaking with.
What is the Hourly Rate?
This is going to be something that you are going to want to clarify when you receive the estimate for your plumbing repairs. The last thing that you are going to want to happen is an unwelcome surprise fee once the job has been completed. So be sure that you find out if their hourly rate is fixed or per hour.
Laura K. Inamedinova, CEO of LKI Consulting uses social media to empower young women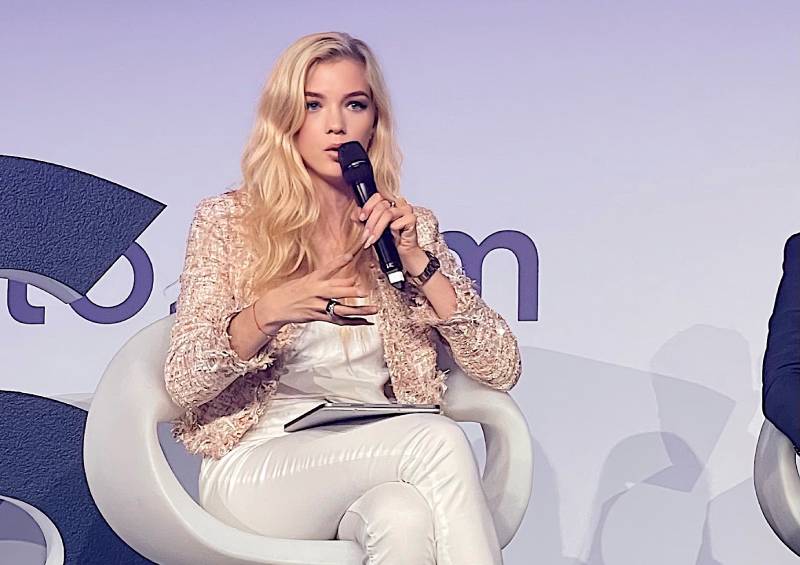 Laura Kornelija Inamedinova is an entrepreneur, Founder & CEO of LKI Consulting – a B2B tech and Blockchain-focused marketing agency, who started her business 7 years ago at the age of 20. An active social media influencer, Laura is sharing tips for career growth and insights for the founders of crypto/NFT projects, inspiring females to take charge, compete in the male-dominated industries, and find inspiration to be the main character of their lives.
Inamedinova hasn't planned to become a marketing expert. During her school years, Laura has dreamt of a career in science and innovation. That's why she entered Vilnius University, pursuing a Bachelor's degree in Physics. But soon after graduation, Laura realized that working long hours on her own in the lab doesn't match her personality. She carried on to explore many career fields – from cybersecurity to Customer Support to PR to Journalism, eventually discovering her true passion for the tech industry.
Managing a marketing agency
Like with any other job, running a Marketing agency is not easy. Laura shares that she has to take ownership of the quality of all marketing deliverables, the cashflow, the well-being of the employees, and, most importantly, the satisfaction of the Clients. To enable her team to perform at their best, Laura emphasizes the importance of a positive work environment where all the members feel understood, valued, and challenged.
Inamedinova's schedule is packed each day, starting with the morning check-in calls with team members and followed with business development activities. Laura admits that she's truly career-oriented. Though she frequently works until late hours, the CEO advocates for the importance of dedicating at least one day a week to rest. For her, it's non-negotiable to completely separate from work and focus on relaxation to restore productivity.
Social networks – from hobby to career
Back in her university years, Inamedinova used her social media networks as a platform to inspire others, especially younger girls, to pursue their goals and conquer the business world. Her main goal is providing bite-sized digestible content for those who are just taking their first career steps. When starting her business, Inamedinova lacked a lot of information. Now, she is determined to be the source of knowledge and encouragement she's always wanted to have.
What initially started as a hobby for Laura now helped her find new business opportunities, partners, and employees. Inamedinova highly recommends developing your personal brand and investing in self-development early on. Setting small attainable goals, disciplining yourself, practicing positive thinking, and making yourself a priority are just a few of the many tools in her toolkit.
American Airlines is finishing service in three cities because of pilot deficiency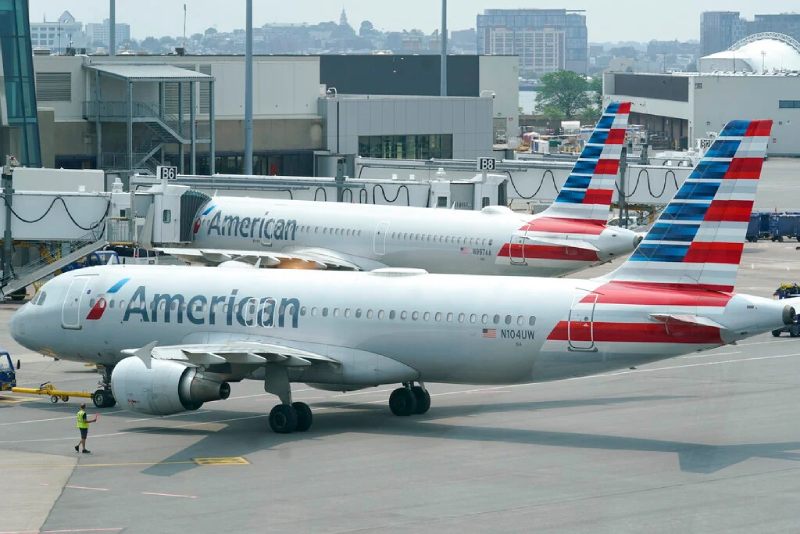 American Airlines is finishing service in three urban areas this fall because of the business wide pilot lack.
The Texas-based transporter let Monday know that its service in Islip and Ithaca, New York, as well as in Toledo, Ohio, will end beginning on Sept. 7.
"We're extremely grateful for the care and service our team members provided to our customers in Islip, Ithaca and Toledo, and are working closely with them during this time,"American Airlines said in a statement.
The transporter said proactively connecting with clients are booked to go after the previously mentioned date and is offering substitute plans.
The "difficult" decision to cut service comes as significant carriers wrestle with a deficiency of pilots when interest for movement is blasting.
The aircraft business is short 12,000 pilots, and that most of air terminals the country over, roughly 303, are now offering less flights.
As a matter of fact, "there were 188 networks that lost something like 25% of their air service, either during the pandemic or during the principal half of 2022 as the pilot lack deteriorated," the Regional Airline Association (RAA) recently revealed.
Last month, Alaska Airlines CEO Ben Minicucci said the transporter will have day to day cancelations through June 1 because of the pilot lack.
The transporter had been having functional provokes since April because of not having an adequate number of pilots to fly its spring plan, Minicucci said in a note to clients last month.
Of its 1,200 day to day flights, it's been dropping around 50 of them, Minicucci said.
In the mean time, recently, JetBlue said it had to lessen trips all through the mid year due to shortages on service.
Toward the beginning of 2022, United Airlines reported the beginning of its preparation program. Joined projected that the foundation will prepare around 5,000 new pilots by 2030 — satisfying portion of its arrangement to enlist 10,000 new pilots in that chance to battle the lack.
Gold rate increases in India by Rs 300 for 24 carat and 22 carat today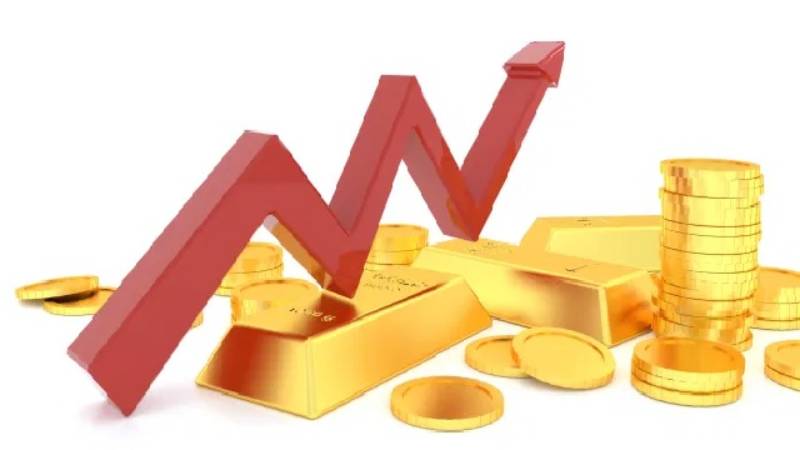 Gold cost in India has increased by Rs 300 on June 16, 2022. As on Thursday, gold price in India for 24 carat gold (10 grams) is Rs 50,950 while 22 carat gold (10 grams) cost Rs 46,670.
Yesterday, the gold cost in India for 24 carat gold (10 grams) is Rs 50,650 while 22 carat gold (10 grams) cost Rs 46,390.
Variance in gold costs was seen in various metro urban communities of India in most recent 24 hours. Gold cost today in Chennai for 24 carat (10 grams) is Rs 52,285 while the 22 carat (10 grams) is Rs 47,927.
In national capital Delhi, the Gold rate for 24 carat (10 grams) is Rs 52,440 while 22 carat (10 grams) is Rs 47,170. The rate of Gold for 24 carat (10 grams) in Kolkata is Rs 51,440 while 22 carat (10 grams) is Rs 47,150. Then again, cost of 24 carat gold (10 grams) in Mumbai is Rs 51,440 while 22 carat gold (10 grams) is Rs 47,150.
As in Bhubaneswar, the 24 carat gold (10 grams) cost Rs 51,440 while 22 carat gold (10 grams) cost Rs 47,170 on Thursday. Gold cost has diminished by Rs 270 as of now for 24 carat (10 grams) and 22 carat (10 grams).