'RAINING FLOWERS' BY ANJALTS and TAKING YOUR POWER BACK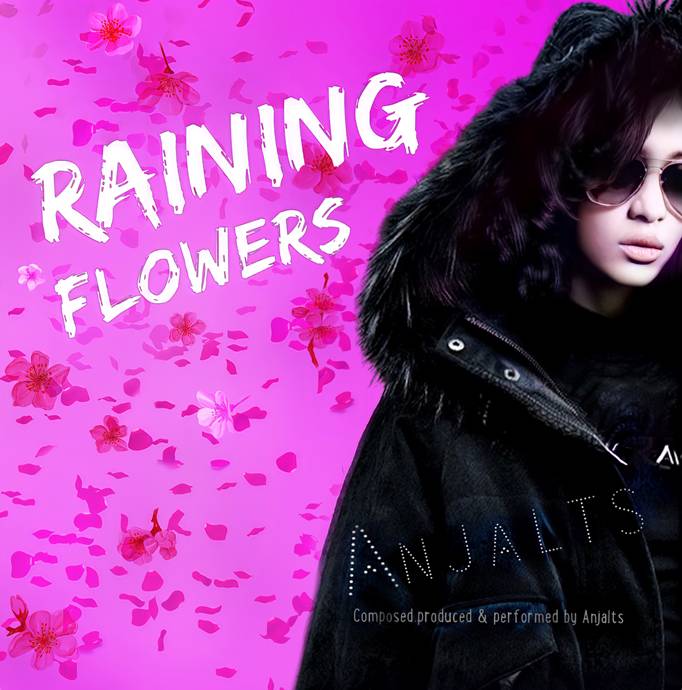 IXOMUSIC INSPIRED TO RELEASE A DIVERGENT JAZZY-POP SONG
Los Angeles – A dripping piano improvisation is reminiscent of a rainy night that resonates in the background on this new jazzy-Pop single titled 'Raining Flowers' by producer/songwriter Anjalts. With opening lyrics of just vocals and a piano:
Is it another trap
You've laid out for her
To fall in
To fall in
The mood is set and there is no going back. The entire song takes you on an unpredictable journey of melodic hooks smartly written without using any of the obvious lyrics of heartaches. Instead, Anjalts reveals her rebellious nature in taking her personal power back. One of the most subtle and poetic analogies of bringing another perspective of a positive change to the mix:
I finally realize
I was giving away my power
I finally realized
It's always raining flowers
If I look inside
What kind of truth
Will I see
When I believed
Your lies
"Sometimes we don't realize how much of ourselves we give up in the first place in our relationships. Sometimes, we forget to value who we truly are. And, writing Raining Flowers is like saying, to hell with it, let it rain because, in my mind, it's going to keep raining flowers all the time. In other words, I'm going to choose a better outcome and overcome whatever comes my way and be stronger for it." (Anjalts)

Anjalts came on the music scene back in 2020 with a powerful ballad 'Remember You', 'Lets Fly Away' and 'the eco-aware acoustic song 'Air to Fire,' a song that's deeply personal to Anjalts, as it deals with the Amazon Rainforest fires happening today in many regions of South America. She has since release in 2021 three more songs that includes 'Somewhere in the Sky', 'Touch N Go' and "Raining Flowers.' A seventh song is set to open 2022 titled 'Times We R Living' that drops Feb 17, 2022 on all streaming platforms.

As a rare female producer in the music industry, Anjalts songwriting style has since amassed many listeners and playlisters to her side. The indie rising star also plays many instruments in her recordings. Her profound improvisations recorded and final mixes done at Abbey Roads studios in London.

Check out Anjalts new single' Raining Flowers' HERE

Raining Flowers on Spotify
CONNECT WITH ANJALTS
Official Website: https://anjalts.com
Instagram: https://www.instagram.com/anjalts/
Facebook: https://www.facebook.com/Anjalts1/
Twitter: https://twitter.com/anjalts
Priyanka Chopra was chosen over Mrunal Thakur in the Jai Gangaajal auditions: "What she did, maybe I wouldn't have…"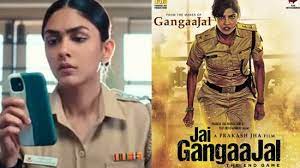 According to Mrunal Thakur, she had a tryout for Jai Gangaajal but was defeated by Priyanka Chopra. She believed that Priyanka handled the role in a manner that she was unable to.
In the suspense film Gumraah, Aditya Roy Kapur plays two characters for the first time, and Mrunal Thakur makes his acting debut as a police detective. Priyanka Chopra ultimately landed the part of the cop in Jai Gangaajal, though Mrunal could have played one early in her career. This was revealed recently by Mrunal during the promotion for Gumraah. The actor continued by saying that because Priyanka wasn't prepared at that time in her career, she was a better fit for the role.
Mrunal, who is a fan of Priyanka, told News18 at a gathering that she handled the Jai Gangaajal rejection well. She said, "Maybe I wouldn't have been able to do what she did in the movie at that time. I was not prepared. She gained insight into handling rejection thanks to the event. The follow-up to Gangaajal is called Jai Gangaajal and is directed by Prakash Jha. (2003).
In the Telugu romance drama Sita Ramam (2022), Mrunal last appeared alongside Dulquer Salmaan. She will also co-star with Nani in his upcoming Telugu film Nani 30 as well as the upcoming movies Pippa and Aankh Micholi.
Taapsee Pannu is demonstrating the most stylish way to wear our gold heirloom jewellery while wearing a red gown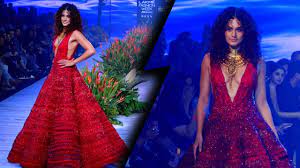 When was the last time you went through your jewellery box in your closet and chose some pieces to go with your outfit? Not recently, at least not that we can recall, unless it was a celebration or a wedding. Despite the fact that Indians like gold and value heirloom jewellery, these priceless items are typically kept in closets rather than worn around the neck. This is due to the hesitation people have about wearing customary heirloom jewellery, which is complex, hefty, and made of yellow gold, with clothing other than sarees and lehengas. Finally, the day has come when that appears to be altering.
Taapsee's jewellery options are also capable of readily changing shapes. She once wore a choker necklace with stones stacked over a chain and pendant. That worked well with delicate geometric earrings as well.
Taapsee kept it simple when walking down the red carpet, wearing just a set of stone-studded earrings with a gorgeous floral pattern. Her hair was tied back into a bun, highlighting her jewellery.
On their trip to Dubai, Ajith Kumar and his wife Shalini spent a romantic evening aboard a yacht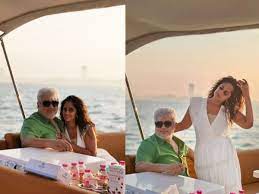 On the internet, there are images of Ajith Kumar and his wife Shalini enjoying a special evening on a yacht.
The actor Ajith Kumar, last seen in the Tamil film Thunivu, is currently vacationing in Dubai with his family. Shalini, Ajith's wife, published some photos from the holiday last week on her Instagram page, and people couldn't stop praising the lovely family. Two sultry images of Ajith and Shalini during the trip appeared on social media on Monday.
Ajith and Shalini appear to have enjoyed a lovely evening together when the two photos were apparently taken on a cruise. Heart emojis were commonly used by fans as a response to the image. My favourite power duo (sic), wrote one fan. Setting couple goals right (sic), according to another user.
Ajith recently finished his biking tour of several regions of North India. Among other destinations, he cycled through Kargil, Leh, Ladakh, Jammu, Srinagar, Manali, Rishikesh, and Haridwar.