'RAINING FLOWERS' BY ANJALTS and TAKING YOUR POWER BACK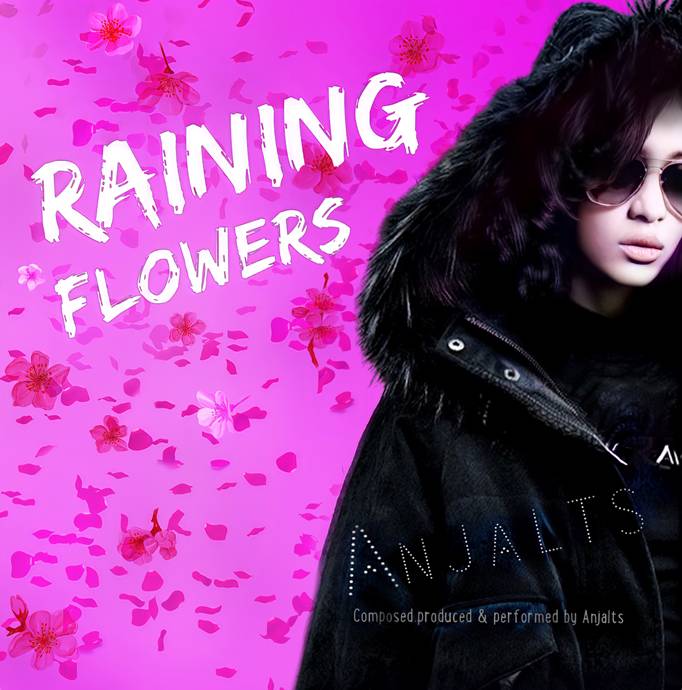 IXOMUSIC INSPIRED TO RELEASE A DIVERGENT JAZZY-POP SONG
Los Angeles – A dripping piano improvisation is reminiscent of a rainy night that resonates in the background on this new jazzy-Pop single titled 'Raining Flowers' by producer/songwriter Anjalts. With opening lyrics of just vocals and a piano:
Is it another trap
You've laid out for her
To fall in
To fall in
The mood is set and there is no going back. The entire song takes you on an unpredictable journey of melodic hooks smartly written without using any of the obvious lyrics of heartaches. Instead, Anjalts reveals her rebellious nature in taking her personal power back. One of the most subtle and poetic analogies of bringing another perspective of a positive change to the mix:
I finally realize
I was giving away my power
I finally realized
It's always raining flowers
If I look inside
What kind of truth
Will I see
When I believed
Your lies
"Sometimes we don't realize how much of ourselves we give up in the first place in our relationships. Sometimes, we forget to value who we truly are. And, writing Raining Flowers is like saying, to hell with it, let it rain because, in my mind, it's going to keep raining flowers all the time. In other words, I'm going to choose a better outcome and overcome whatever comes my way and be stronger for it." (Anjalts)

Anjalts came on the music scene back in 2020 with a powerful ballad 'Remember You', 'Lets Fly Away' and 'the eco-aware acoustic song 'Air to Fire,' a song that's deeply personal to Anjalts, as it deals with the Amazon Rainforest fires happening today in many regions of South America. She has since release in 2021 three more songs that includes 'Somewhere in the Sky', 'Touch N Go' and "Raining Flowers.' A seventh song is set to open 2022 titled 'Times We R Living' that drops Feb 17, 2022 on all streaming platforms.

As a rare female producer in the music industry, Anjalts songwriting style has since amassed many listeners and playlisters to her side. The indie rising star also plays many instruments in her recordings. Her profound improvisations recorded and final mixes done at Abbey Roads studios in London.

Check out Anjalts new single' Raining Flowers' HERE

Raining Flowers on Spotify
CONNECT WITH ANJALTS
Official Website: https://anjalts.com
Instagram: https://www.instagram.com/anjalts/
Facebook: https://www.facebook.com/Anjalts1/
Twitter: https://twitter.com/anjalts
'Avatar: The Way of Water' Teaser Trailer Nabs Huge 148.6M Views on First Day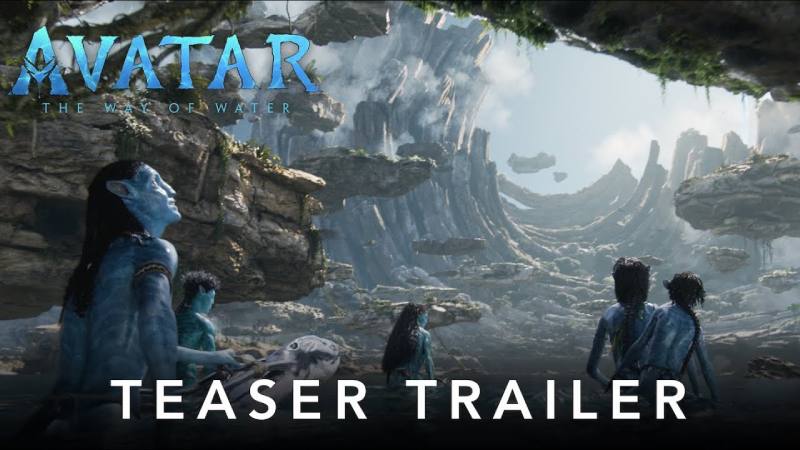 The main mystery trailer for James Cameron's continuation Avatar: The Way of Water rode an enormous influx of interest while appearing on the web early Monday subsequent to playing solely in films throughout the end of the week.
The mystery completed its initial 24-hour online window with 148.6 million perspectives, including 23 million from China alone, as per Disney and twentieth Century.
That is in front of all new Star Wars films, including Star Wars: The Rise of Skywalker. Like Avatar 2, the mystery trailer for that film likewise played only in performance centers first.
Avatar 2's perspectives on YouTube and across web-based entertainment do exclude the large numbers of individuals watching the secret on the big screen before Doctor Strange in the Multiverse of Madness, which opened to a gigantic $187 million locally and almost $450 million abroad.
Concerning different comps for secrets, Universal's F9: The Fast Saga grabbed 202.7 million internet based sees in its underlying 24 hours; Black Widow, 116.8 million; Incredibles 2, 113.1 million; and Rise of Skywalker, 112.4 million.
Cameron's continuation, which hits theaters Dec. 16, fixates on returning Jake Sully, played by Sam Worthington, alongside Na'vi Neytiri, played by Zoe Saldaña, and their family, and the lengths they go to keep each other safe.
Returning stars additionally incorporate Sigourney Weaver as Dr. Effortlessness Augustine and Stephen Lang as Colonel Miles Quaritch, and large name newbies incorporate Vin Diesel and Cameron's Titanic star Kate Winslet.
Delivered in 2009, Cameron's Avatar is the top-earning film ever at the overall film industry with $2.84 billion, not adapted to expansion. The first Avatar will be rereleased in films on Sept. 23, with reestablished picture and sound.
Warhol's Marilyn iconic portrait sold for world record $195m
Silk-screen of Hollywood screen symbol beats record set for twentieth century work by Picasso's Women of Algiers in 2015
Pop craftsman Andy Warhol's acclaimed 1964 silk-screen picture of Marilyn Monroe has sold for $195m, turning into the most costly twentieth century fine art at any point sold at a public closeout.
Shot Sage Blue Marilyn is one of a progression of representations Warhol made of the entertainer following her demise in 1962 and has become one of pop craftsmanship's most popular pieces.
It sold for precisely $195.04 million, including charges, in only four minutes in a packed room at Christie's central command in New York on Monday. Its gauge was $200m.
"'Shot Sage Blue Marilyn' is the outright zenith of American Pop," Alex Rotter, administrator of twentieth and 21st Century workmanship at Christie's, said in an assertion reporting the closeout. "The artwork rises above the class of likeness, overriding twentieth century craftsmanship and culture."
The deal beat the past record for a twentieth century work, Pablo Picasso's Women of Algiers, which sold for $179.4m in 2015.
Warhol put together the work with respect to a special photograph of Monroe from the 1953 film Niagara, laying brilliant varieties over her eyes, hair and lips.
Warhol passed on in 1987.
Discovering 'Calling Out' Anjalts Tinkering Piano Ballad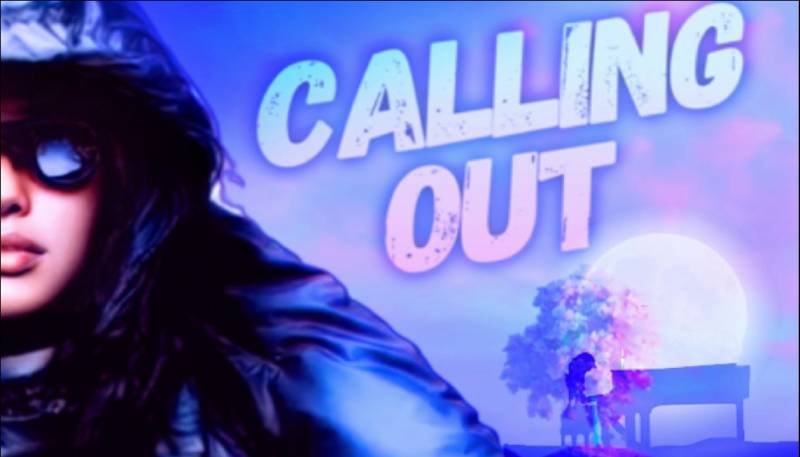 Trevor Wayne -Writer
Noise-canceling headphones on, and it's onto another round of new music Friday, scrolling and listening from all genres coming through the streaming platforms. A litmus test to the senses and one song stood out with an uncanny magical effect to hit repeat. The song is 'Calling Out' by multi-talent wunderkind Anjalts, an emerging super-shy artist I had the pleasure of meeting about a year ago when she released 'Somewhere in the Sky' and a bunch of other super releases. But this soft ballad of a quiet tinkering piano pulsates like a heartbeat against the thunder and raindrops lingering in the background filling up my headphones with sounds that immerse your noisy brain to just sit back, relax and let it in. Feel the prana flowing in like eternal sunshine of bliss, except it's a rainy thundering rainforest feels and Anjalts celestial voice calling out from afar. It's an intimate ballad right from the start. The effects composed by this rising star fuse a very different approach in a neo-pop psychedelic arrangement of atmospheric serenity not felt in a long time. And it just keeps getting better.
'Calling Out' is reshaping the way mixes are done to inspire the senses instead of turning up the volume of the boom in our ears to the point of deafening effects. Anjalts is an eco-aware artist/songwriter that exudes nature into what she creates with a consciousness of reminding us of the bigger picture, challenging our humanity as caregivers of the earth to do better. And why not? Isn't that what art is supposed to do?
Lyrically the song talks about time. Speaking to the artist on the phone, she had me wondering and getting all philosophical because it's hard not to, especially when you listen to her soft voice asking you a riddle like "what is the real wealth we as humans have?" I said my paycheck on Fridays *wink~ And the answer is Time! The choices we make in that little time-space are key. Her songwriting in verse one resonates:
Time
Is all we have again
I want to run away with you
Do you think we'll make it through?
Time
Is all we have left
I couldn't see what you were going through
I wish it was me and not you
Calling Out, Calling out to you
Anjalts music is like a therapeutic outlet especially learning about the struggles faced by young people today regarding depression and suicide rates impacting their daily lives. I do try 'not' to watch the news. Still, every time I peak on my smartphone slide over to see what's up. It is not complicated to understand the extraordinary challenges youngsters confront today, which probably weren't there 20 years ago.
'Calling Out' is magically uncomplicated and empowering.  It's a shout-out to start the dialogue of facing these hardships, and maybe we have to begin resetting our noisy brain back to nature.  A reminder from a down-to-earth artist breaking the mould for young people and what kind of future is in store for them.  It's an artist growing too in a chaotic time where escapism to deafening sounds seems easier than listening to the birds in the trees or the rain droplets on a rooftop.  Eventually, the noise, the hype and the lights died down, and there is only one more click to the next song in my headphone.  And in the distance, a tinkering piano improvisation of unpredictable sounds and a soft ethereal Anjalts voice 'Calling Out' to you.
Like a reset button to calm focus and subtle awareness. Like a breath of fresh air.
Listen to "Calling Out" HERE
CONNECT WITH ANJALTS
Official Website: https://anjalts.com
Instagram: https://www.instagram.com/anjalts/
YouTube: https://www.youtube.com/c/AnjaltsMusic
Song link: https://music.anjalts.com/calling
Trevor Wayne – Writer/journalist with articles on Google News sites, Art & Music Blogs, keeping it real for my readers looking for an alternative look at New Music, Art, NFTs, the underground Indie music scene, Radio alternatives that make the Music scene so much better.