Rebecca Zung's YouTube channel crosses 3 million views for her narcissist negotiation videos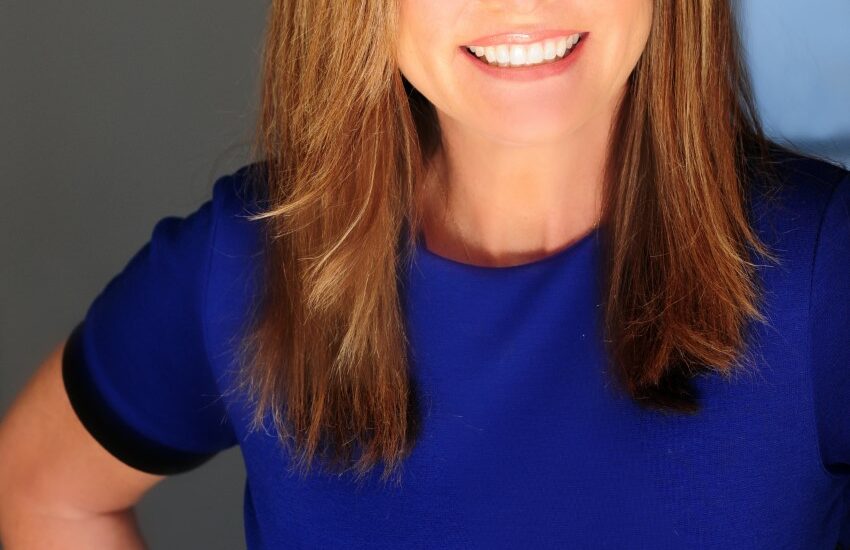 In her 20 years as a divorce attorney, Rebecca Zung has helped countless men and women negotiate with their narcissistic spouses and ex-spouses and achieve desired outcomes. She shares her expertise on her YouTube channel, which hit 3 million views last month.
Rebecca Zung has been named to the top 1% of practicing U.S. attorneys for six consecutive years by the National Association of Distinguished Counsel. As a partner at Long, Murphy & Zung, she practices law in Naples, Florida and Los Angeles. She is the author of bestselling books on negotiating strategies ("Negotiate Like You M.A.T.T.E.R.: The Sure-Fire Method to Step Up and Win" and "Breaking Free: A Step-by-Step Divorce Guide for Achieving Emotional, Physical, and Spiritual Freedom"). She is also one of the country's foremost gurus on managing narcissists and is frequently interviewed on major media outlets such as Extra TV, Dr. Drew, Good Day New York, CBS Los Angeles, NPR Talk Radio, Forbes, Huffington Post and Time.
After seeing many clients struggle to negotiate effectively with narcissistic spouses and ex-spouses, she created a YouTube channel to share guidance.
"People hate conflict, but there are ways to avoid a fight," said Zung. "I empower my listeners with knowledge so that they can incentivize the person on the other side of the table. If you're smart about what you are and aren't willing to give up, there are ways to stay calm, stay in control and get that other person to do what you want — and be happy about it."
Zung's YouTube channel is the only one that not only educates people on the behaviors of narcissists in negotiations, but also is hosted by a real attorney who offers proven strategies, tactics and step-by-step guidance on how to effectively create leverage so that they can shift the dynamic and create a fair resolution.
Zung posts daily videos in order to help viewers negotiate their way to their best life. Popular topics include:
"How to Make a Narcissist Panic"
"Stop Doing This With Narcissists"
"Narcissists' Most Common Lies"
Zung's channel hit 1 million views by mid-June, and by September 23, she had reached the 3 million mark.
Zung said that her own story makes her someone that people can relate to. "In my mid-20s, I was a single mother of three trying to rebound from a difficult divorce and navigate a positive path forward."
That path led Zung to attend law school, then launch a successful career in divorce mediation at the helm of a multi-million dollar law firm.
Through her books, media interviews and online programming, Zung helps people trapped in relationships of drama, trauma and chaos move toward lives of freedom, possibility, prosperity and purpose. To learn more about Rebecca Zung or her YouTube Channel, visit www.RebeccaZung.com.
About Rebecca Zung
Rebecca Zung is one of the Top 1% of attorneys in the nation, having been recognized by U.S. News & World Report as a Best Lawyer in America, as Legal Elite by Trend Magazine, and recognized by her peers and the judiciary as AV(c), preeminent rated in family law, the highest possible rating for an attorney by Martindale Hubbell.
But her journey was not always easy. Married at 19 the first time, she had 3 children by the age of 23 and then was a divorced single mom when she decided to go back to law school. She went from being a single mom, college dropout, to becoming one the most powerful lawyers in the country at the helm of a multi-million dollar practice. She is now committed to sharing her secrets and empowering others to live their lives at their optimum level of success, professionally and personally.
Easternwest Ultimate Mission Is To Provide Quality Translation Services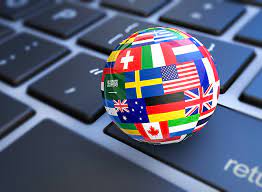 At the beginning of 2011, Easternwest company established to provide their incredible services as a translation agency or a translation company. They have employed experts in 100+ languages. Till now they have gained spectacular experience worldwide with several international clients. 92.7% of them are on repeat orders. This translation agency is now on the mission to rank # 1 by enlarging its services. They are so close to it, by gaining substantial professionalism through multiple experiences. It's been more than 7 years since they are in the market.
What Services do they provide?
Apart from services, this translation company's priority is to satisfy their clients by delivering the highest standard quality and developing trust with them.
Translation companies or services are the basic necessity of any brand which is working worldwide.
There are numerous services that they provide to ensure their client's business to be approachable and acceptable globally.
100+ languages translation with professionalism
Files/document translation
Transcreation; which is an amazing service to recreate the paraphrases according to the depth of another language. Through which the audience can relate
Technical writing
Copy-writing; the first step towards marketing
Global Marketing
Transcription
Website localization
Video captioning & subtitling
Multiple desktop publishing
They are so budget-friendly to be suitable for every single client
They provide Aftercare Service, as a necessary part of their business
They are available to their clients 24/7
Confidential Assurance plays a vital role in their relationship
These are way more services than what a customer could ask from a translation agency for their businesses.
How good are their services?
Their ultimate mission is to provide the highest quality to their clients by raising their standards and reliability. They are known for a collectively strong team of professionals from all over the world. For every single department, there is a specialized expert. They work efficiently to help their clients succeed by providing the best possible products and solutions to reach beyond their goals. By targeting the specific audience to market their products or business. They are not only there for clients until the contract. But they are always in the will to make a lifetime positive relationship between them. By treating every client equally by their best. Behind every successful company, they must listen to their clients. This translation company has a proper policy to listen and understand their clients by assuring them according to their requirements.
Commitment and quality is more than their motto. They rely on this statement.
Contact Details:
Website – https://www.easternwest.net/
Email – [email protected]
Phone No. +82 70.7913.8977
Address – 4F, NH Capital Bldg., Yeouido-dong 45-3, Seoul, Republic of Korea
Alana Monteiro Reportedly, Apparently, Supposedly, Allegedly, Regrettably Isn't Single Anymore!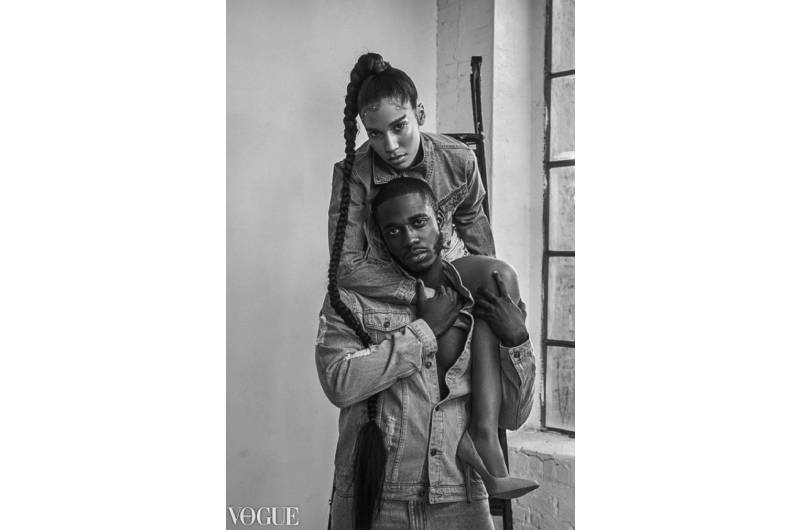 2021 might be a year unlike any other, but no matter the cast of our ever-shifting reality, fashion model Alana Monteiro has found love! Grazia Magazine exclusively revealed in a Valentine's Day Interview that Alana Monteiro is officially dating comedian Renny.
In reality, the news doesn't come as much of a surprise. Alana revealed in the interview she's been dating longtime friend and comedian Renny since meeting him in 2016. They met backstage at one of his comedy shows and the couple has been an item ever since- adorably celebrating each other's birthdays together every year since 2017.
For those not up to speed, Alana is a fashion model signed to the prestigious Wilhelmina Models in New York City. She has fronted campaigns for brands including Bare Minerals, Covergirl, TJ Maxx and more. She has also been published in magazines including L'Officiel, Grazia, Vogue and more.
Renny is an American Comedian and Internet Personality who was a as a cast member for the improv comedy show Wild 'N Out on MTV.
We wish this young power couple ever success in their relationship and future endeavors!
Excellence in the field of Event Industry marked by Dynasty Events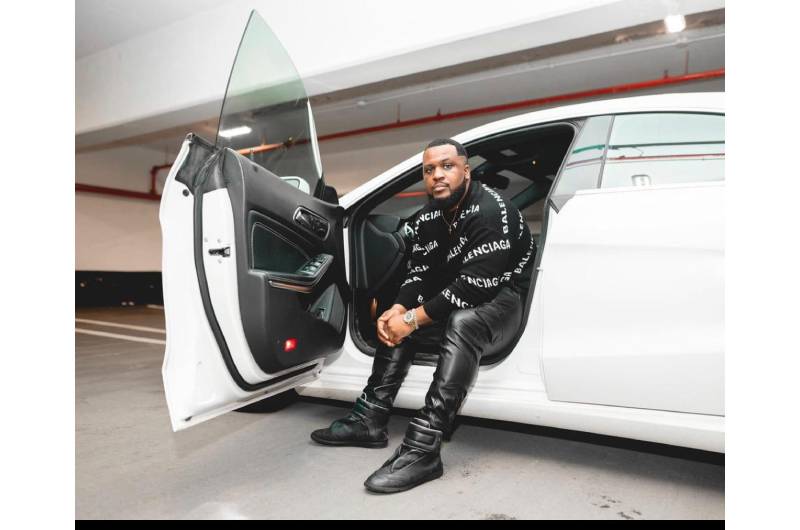 Deshae Maitland's Dynasty Events is spreading excellence in the event market of Toronto. The Greatest OF All Times.
It takes huge courage for someone to start up a new business and make it to a well-established level. At the young age of 15, Deshae Maitland began to figure things out regarding what he actually wanted to do in life. Imagine, when rest every one of your age is just living and enjoying their teenage, this kid started to focus on his career. This already holds your attention by how inspiring a person could be that at this very young age he managed to make up his mind in such a way that he was already ready with a plan to be followed further. This was the reason he involved himself in the nightlife business so early.

Let's start it from the very beginning. Deshae Maitland, a Toronto-based entrepreneur of his nurtured company the Dynasty Events is one of the inspiring and successful businessmen of the time. His career started when he was just 15. He used to work at nightclubs to learn and gain knowledge about how the industry works. This not just helped him start up his own firm but his wonderful past experiences which he provided to his clients helped him get his name in the good books.

Dynasty events, the self-nurture baby of Deshae Maitland, is one of the popular event management companies in Toronto. Today, Dynasty events have a different set of an image in the event industry and this all happened because of his hard work and never-ending faith in himself. His experiences are quite motivating for the ones who know him and also for the ones who are going to read this. This journey of Mr. Maitland not only inspires people who tend to work or grow in the field of events and hospitality but also teaches how and what path to choose. It was his time that things were quite difficult for the newcomers, but in today's era, people are well acquainted with major facts and findings of every other industry.

Deshae's dynasty is a 2-time award winner for the title 'Best New Generation Promoter' at Toronto Nightclub events. His excellence is shown through the level of clients he gets to deal with. Working with and for the celebrities of your origin is a big-time opportunity for your brand. Deshae got to work with Baka Not Nice, Hawk XO, AR Paisley, Brad Sousa, Nadia Stone, and DJ Charlie B and provided them with his company's immense services.
Keeping up with the latest trends and providing wonderful party moments to his target audience is what Dynasty events promise. His level of success and market standing talks about his hard work even in the present times. Starting from acing events to knowing their audience and to giving them the best of their life moments, Deshae Maitland with his Dynasty events is on top.

Contact info:
Instagram: DeshaeMaitland; DynastyAffair
Facebook: DeshaeMaitland
Website: http://dynastyaffair.com/